We've reached the penultimate episode of Season 15 of The Real Housewives of Atlanta. We've gone on a pitiful trip to Birmingham, Alabama, embarked on healing journeys, and argued in the parking lot of an escape room. But alas, the season is winding down.
This week, Shereé Whitfield planned an epic sip-and-see party to show off her granddaughter, Mecca. All of Atlanta turned out to see the newest member of the Whitfield dynasty, and some surprising revelations were uncovered in the process. Plus, production kicked off for Todd Tucker and Kandi Burruss' steamy new movie, and Drew Sidora clocked in to deliver an Oscar-worthy performance … sort of.
Lights, camera, action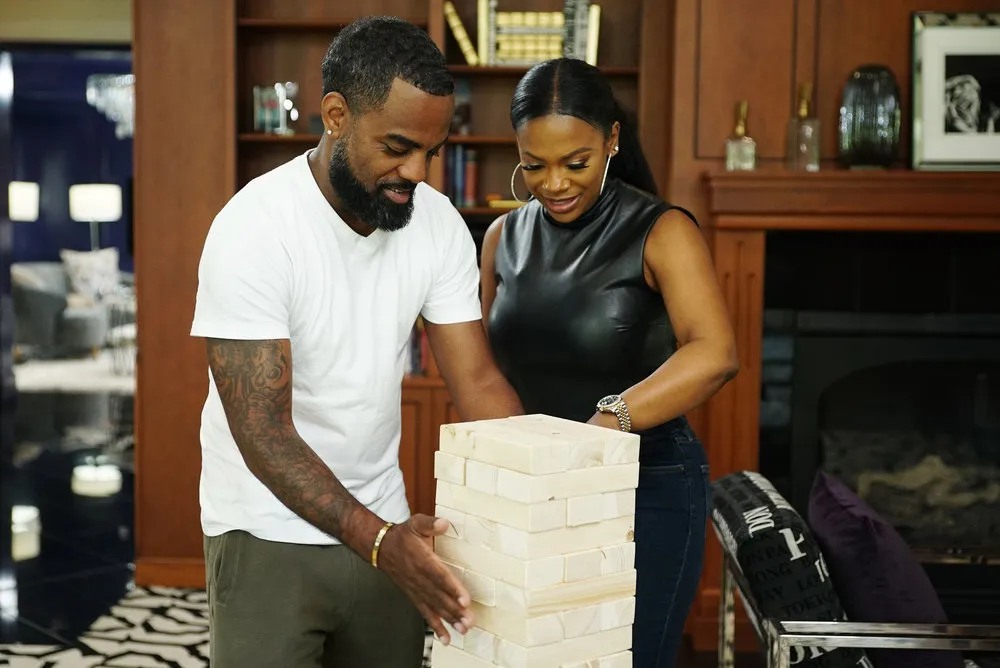 It's all been leading up to this — Kandi and Todd officially started filming for Todd's movie, The Pass. He planned an intense shooting schedule where they filmed everything in 10 days. Regardless of the schedule, Todd was confident in the acting skills of their leading lady, Drew.
We learned that the principal filming location for the movie is none other than Kandi's house. So, that meant that the highly anticipated girl-on-girl sex scene with Drew would be taking place in Kandi's bed. Weird, right? Drew nailed it, regardless.
Kandi and Todd explained that shooting the movie in their home saved them a lot of money. There's no need for props — Kandi has plenty in her dungeon. Who needs to pay for craft services when you can go into Kandi's pantry and grab a Pop-Tart?
Although the production gave "straight to Tubi" energy, Drew was fortunate enough to have a nice trailer, presumably parked in Kandi's backyard. In the privacy of her trailer, Drew expressed a slight disappointment about the production budget for The Pass. She told her assistant that it's gotta be "Lifetime or better" moving forward. She should tell her manager.
Paging Dr. Jackie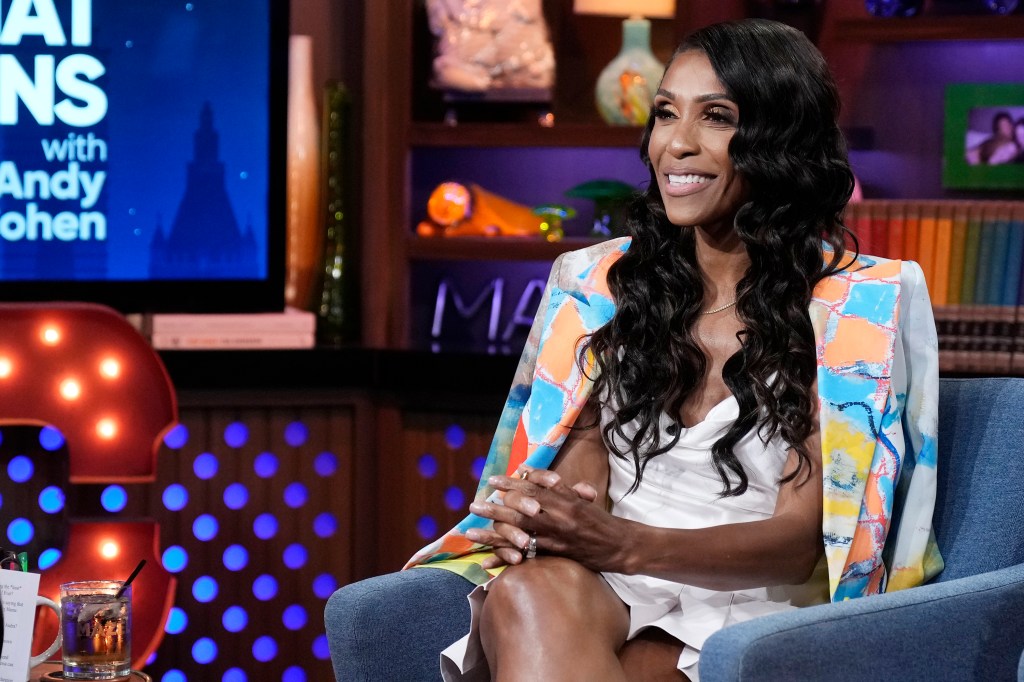 If there's a pregnant reality star in Atlanta, then you best believe that Married to Medicine star Dr. Jackie Walters will be making an appearance. This season, it was Sanya Richards-Ross who visited Dr. Jackie. Although Sanya already announced her pregnancy to her family and friends, she needed to see a doctor to get the official confirmation that there indeed was a bun in the oven.
Accompanied by Aaron Ross and their little one, Zeus, Sanya learned she was about five weeks pregnant. They have a long way to go. But we know she's in good hands with Dr. Jackie, and Sanya plans to keep her family in the loop every step.
She's just Courtney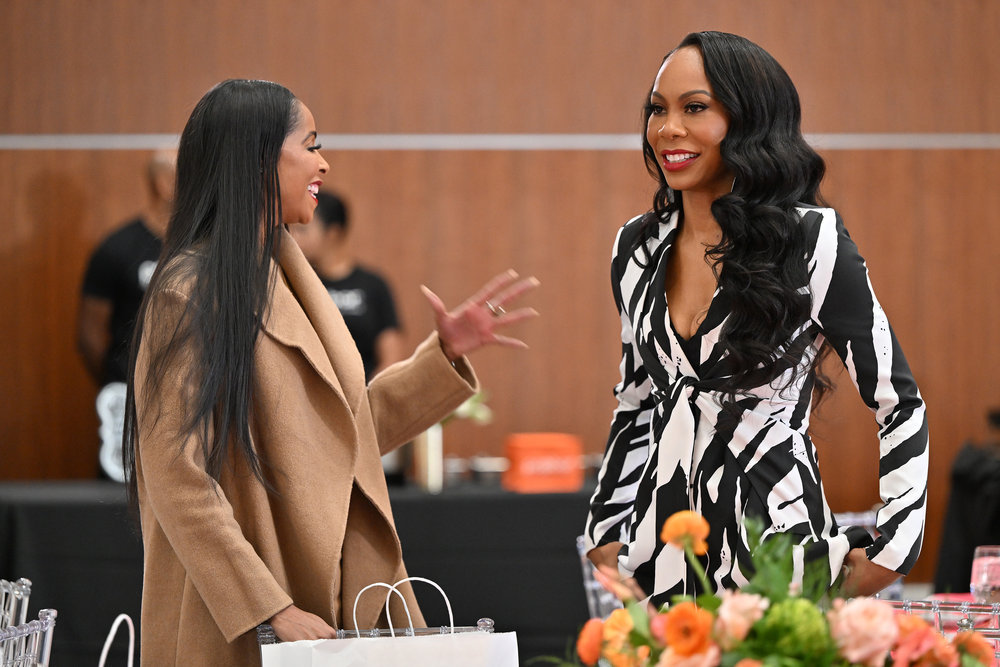 Cousin Courtney Rhodes has been stirring up trouble all season, and that isn't changing as the season winds down. First, it was Kandi. Then it was Kenya. Now, it's Drew. It's leading up to a family feud.
When the ladies were in Portugal gossiping in their hotel room, Courtney called Drew the B-word. That's no way to talk about your cousin-in-law! When confronted about it, Courtney denied saying it. According to her, that's not a word she even uses. Thankfully the editors had footage to prove otherwise.
Monyetta Shaw captured the moment on cell phone footage and showed it to Drew. It seemed pretty damning for Courtney. In response to the conflict, Drew said Cousin Courtney is now just Courtney. She's been demoted, and they're going to have to have a serious conversation in the near future. But, with Drew's relationship with her husband already on thin ice, is fighting with his cousin on reality TV going to help?
She will have everything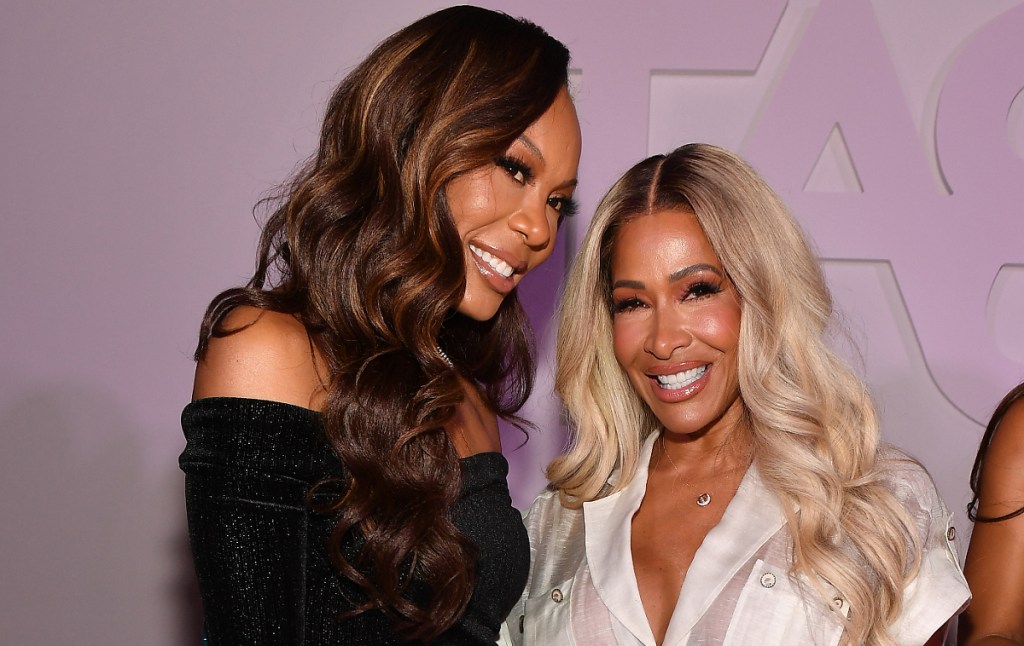 The bulk of this episode revolved around Shereé planning this over-the-top party to show off her granddaughter. She met with a party planner and proudly proclaimed that "there is no budget" for the party. "She will have everything," Shereé said of her granddaughter. That's rich coming from someone accused of not paying their invoices.
When the sip-and-see came around, it was clear that there wasn't a budget. Thousands of balloons and flowers lined the halls of Chateau Shereé. They had a cake, a harpist, and a grand reveal for the baby and the "glamma." Realistically, this party was more about Shereé demanding attention and less about the baby. More power to you, Shereé. But seriously, who is paying for this party, and how?
The party brought out many famous faces from the Bravo world: Apollo Nida, Quad Webb, Lisa Wu, and of course, Cynthia Bailey, all popped up at the party to support Shereé. Bob Whitfield even showed his face. We haven't seen him on the show in a minute, and he used the sip-and-see party to make his baby announcement. He left the entire cast gobsmacked when he revealed he had another adult daughter! Despite being married for years, even Shereé didn't know about this whole other human that Bob created. Better late than never? Welcome to the family!
Much ado about Anthony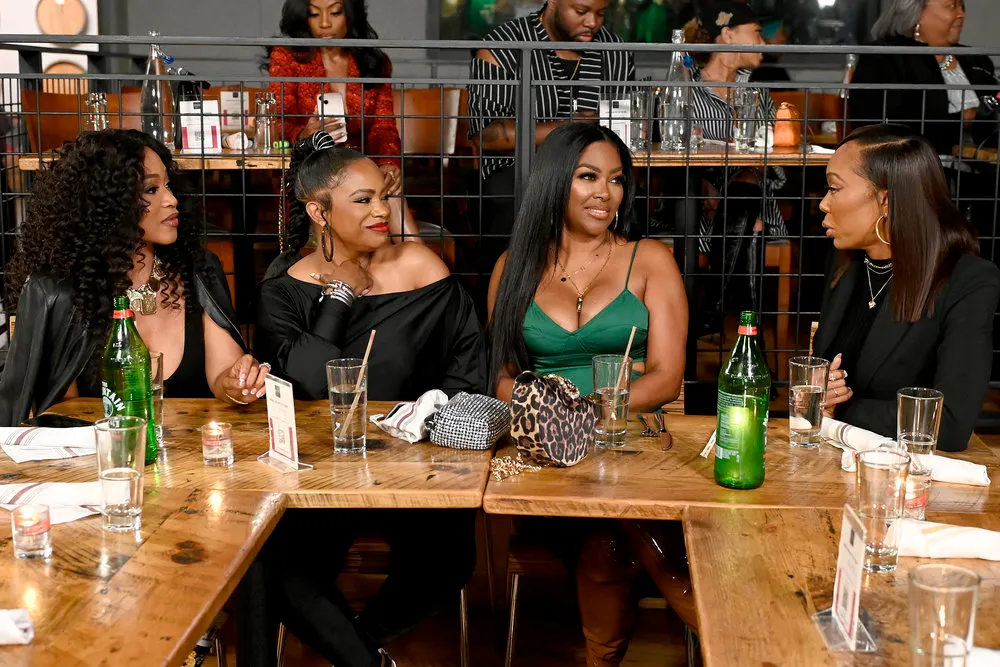 When Drew pulled up to Shereé's sip and see, she immediately called Kandi in a panic because a man who "assaulted" her was also at the party. It turns out the person in question was Anthony, the assistant. Remember last season when the assistant told Drew that Shereé owed him money?
Apparently, a lot has happened since then. Drew and Anthony fell out, and he threw a shoe at her one night at the club. And although Anthony was spreading rumors about Shereé, they're now good friends. Shereé said that he was the one who introduced her to Martell Holt. What a small, confusing world!
Ultimately, Drew refused to enter the party because of Anthony. She felt like Shereé was trying to set her up, which might have been true because as soon as the camera got within 10 feet of Anthony, he started throwing shade and attacking Drew's appearance, claiming that she owed him money. So first, Shereé owed him money, and now, it's Drew? Please. This man was desperate for attention, so let's hope this extra minute of screentime on RHOA satisfied the craving.
Martell and Kenya's truce
Shereé has namedropped Martell in almost every episode of this season of RHOA. And despite many couples' events, we've only seen him once at the beginning of the season. Kenya confronted him over a DM that he sent her, and all hell broke loose.
Fighting with Kenya at your first RHOA taping would be enough to scare anyone away, But it's been odd how Shereé's new boo has been majorly absent from the season. Courtney's baby daddy has had more screen time than Martell. Thankfully, he showed his face for Shereé's party this week like he hadn't missed a beat.
Shereé had Martell taking pictures with Bob and their grandbaby as if she and Martell were in a serious relationship. Just in the last episode, Shereé couldn't define their relationship. She even argued with Sanya that they hadn't been together long enough for Martell to cover the bill at her birthday dinner. But, they have been together long enough for Martell to take pictures with her granddaughter as if they're a full-fledged couple. Their dynamic is strange and, at times, feels a bit staged.
Either way, Kenya pulled Martell aside at the party to discuss their fight from the beginning of the season. "I'm always going to have Shereé's back," Kenya explained to Martell, who kept pushing Kenya toward an apology for cussing him out.
The two ultimately called a truce and hugged it out. Hooray for healing! With the hatchet buried, Kenya claimed she'd stop being shady towards Martell. We'll see how long that lasts.
The Real Housewives of Atlanta season 15 concludes next Sunday on Bravo at 8/7c.
TELL US – WHO WAS YOUR FAVORITE CAMEO THIS WEEK? WHAT DID YOU THINK ABOUT THE DRAMA BETWEEN ANTHONY AND DREW? WERE YOU SURPRISED TO SEE KENYA AND MARTELL CALL A TRUCE?