Watching a Real Housewives star renew their vows has always been an eerie feeling. The ceremony can either bring them years of luck or reveal cracks in the foundation. For many Real Housewives, the planning, making a guest list, and deciding what food to serve often take center stage instead of acknowledging that the marriage may already be over. Sadly, no amount of cheese puffs were able to save the women below from the curse of Real Housewives vow renewals. 
Shannon and David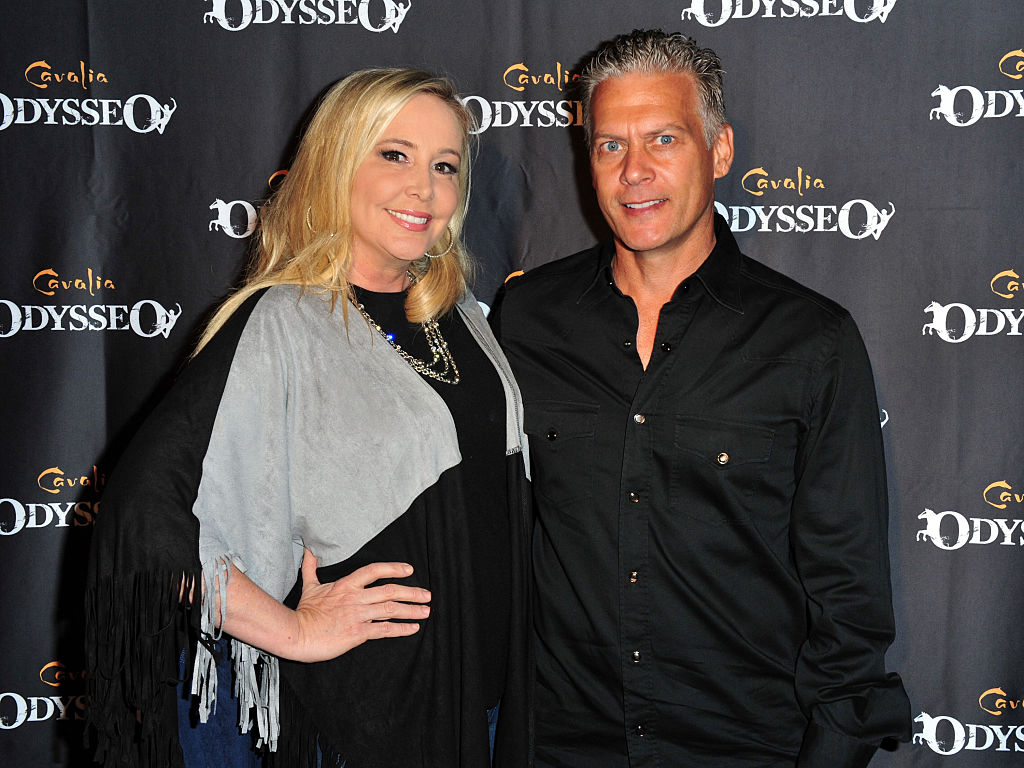 Two years after David Beador cheated on Shannon Beador, the couple decided to renew their marriage vows. The ceremony was special, as David had asked the family pastor to oversee it, and their three daughters, Sophie, Stella, and Adeline, were in attendance. At the time, David shared that Shannon was "the rock of my life. You are my soul. I love you with all my heart and all my soul, and I can't wait to spend the next 50 years growing old with you."
As viewers of the Real Housewives of Orange County know, the couple ended up having a nasty divorce. After 17 years of marriage, the duo called it quits in 2017. Their drama played out in a later season, showing just how unhappy both were with one another. 
Cynthia and Thomas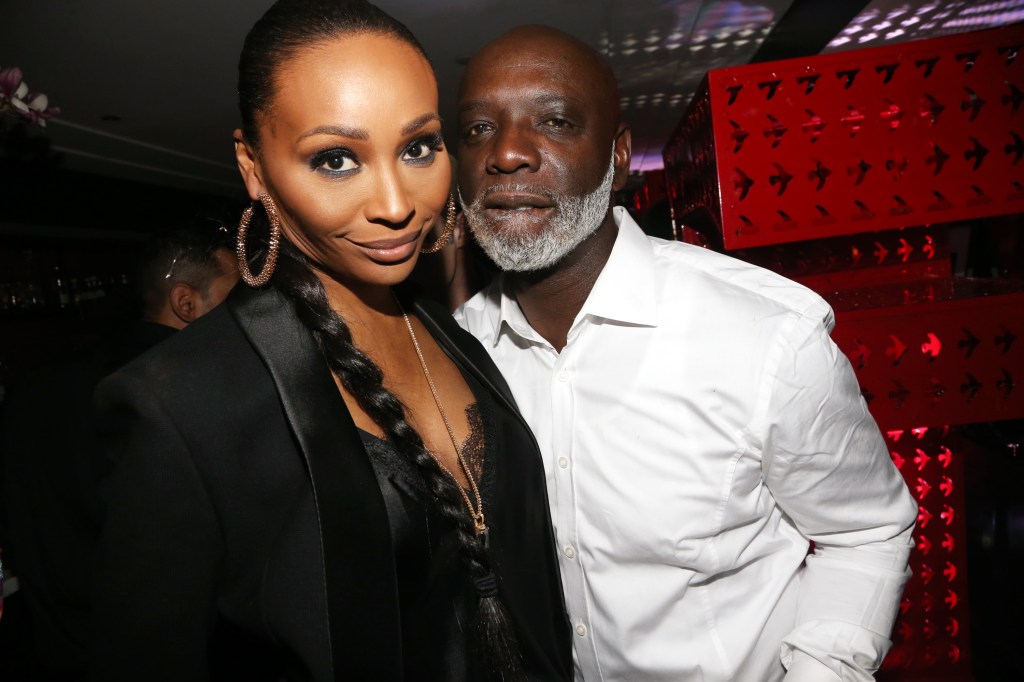 Cynthia Bailey of the Real Housewives of Atlanta has not had the best track record with men. The model should have got the hint that her marriage to Peter Thomas wasn't one for the record books when her mother and sister tried to hide their marriage certificate on their wedding day. However, the bar owner planned a sweet surprise in 2012 when he put together a vow renewal while on the cast trip to Anguilla. Sadly, the couple divorced in 2017. 
Vicki and Donn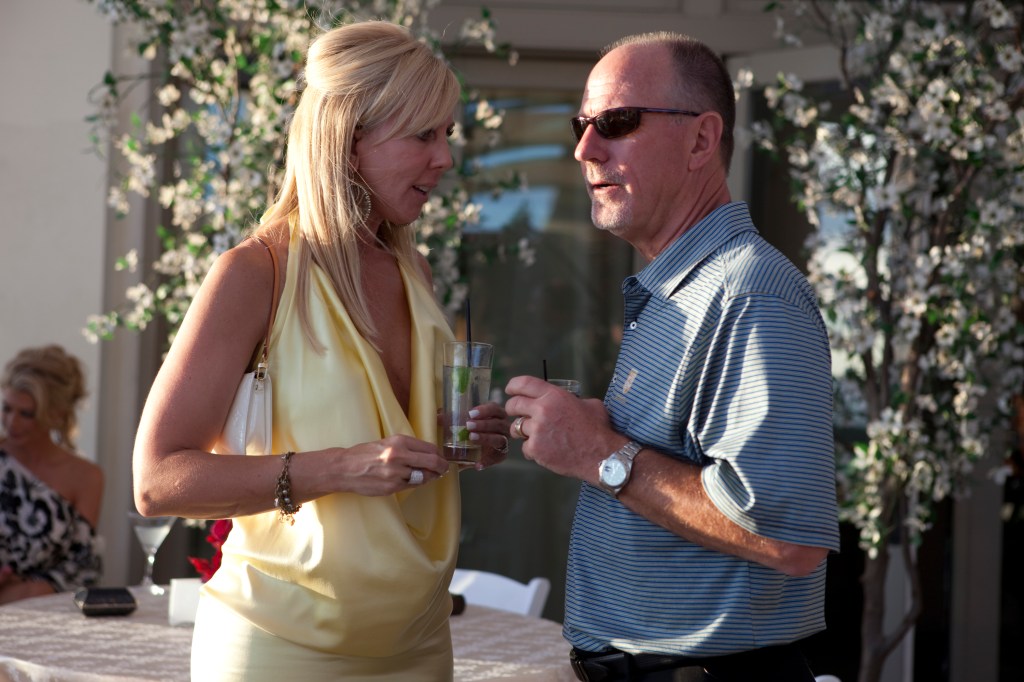 Vicki Gunvalson's love tank was hardly ever full, but she seemed only to have herself to blame as she often threw herself into work while ignoring the problems at home. Donn Gunvalson seemed like a pretty easygoing guy who just wanted to spend some quality time with his busy wife. The couple decided to renew their vows during Season 5 of the Real Housewives of Orange County, with Vicki noting, "I want to move from this day forward to a new marriage." 
On their 15th wedding anniversary, the duo shared their renewed vows under a beautiful sunset while on vacation in the Turks and Caicos. The mother of two told Donn then, "My love for you today is as strong as it's been in a very long time." Again, this couple also failed to reach the finish line, as less than a year later, Vicki filed for divorce in 2010, and the couple finalized their divorce in 2014. 
Braunwyn and Sean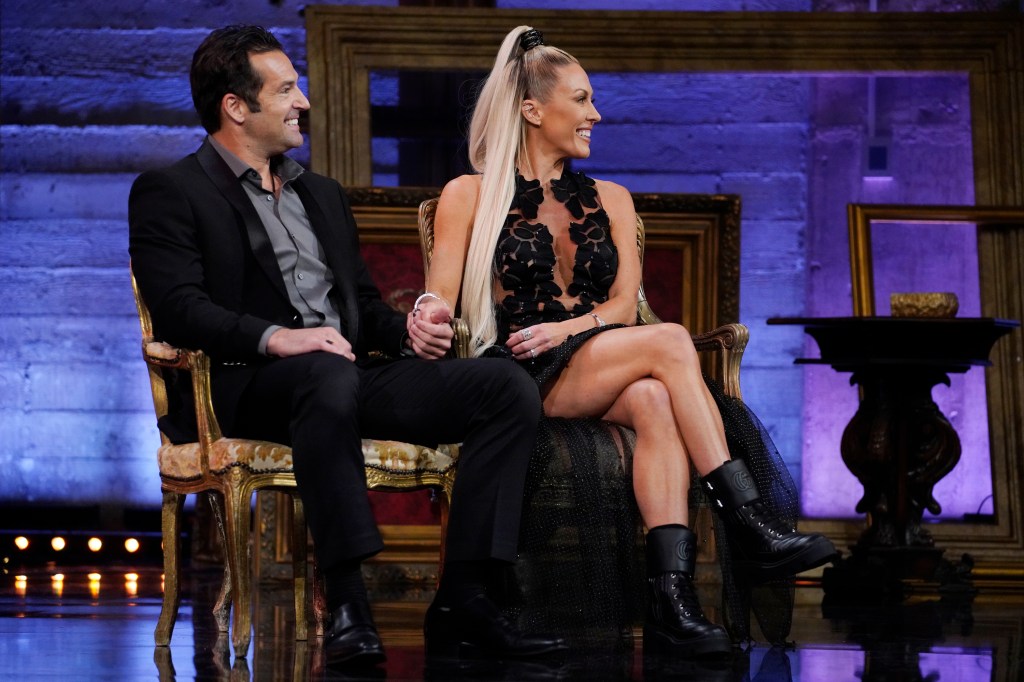 It seems like the Real Housewives of Orange County franchise may have the odds stacked against them as about a couple bit the bust, too. Braunwyn Windham-Burke and Sean Burke were not your average couple and had their fair share of issues. Their ceremony was doomed from the start as Braunwyn planned her part during the height of the pandemic. Not only was the vow renewal meant to celebrate their 20 years of marriage, but it also celebrated their reunion after several months of living apart.
At the time, Braunwyn told Bravo cameras, "We're finding a new normal. We're renegotiating the terms of the contract when it comes to our marriage, for sure. We are and we will be married forever." However, forever wasn't long enough, as the two called it quits in 2021 after the mother went public with her new girlfriend. Sean and Braunwyn officially divorced in 2022. 
Ramona and Mario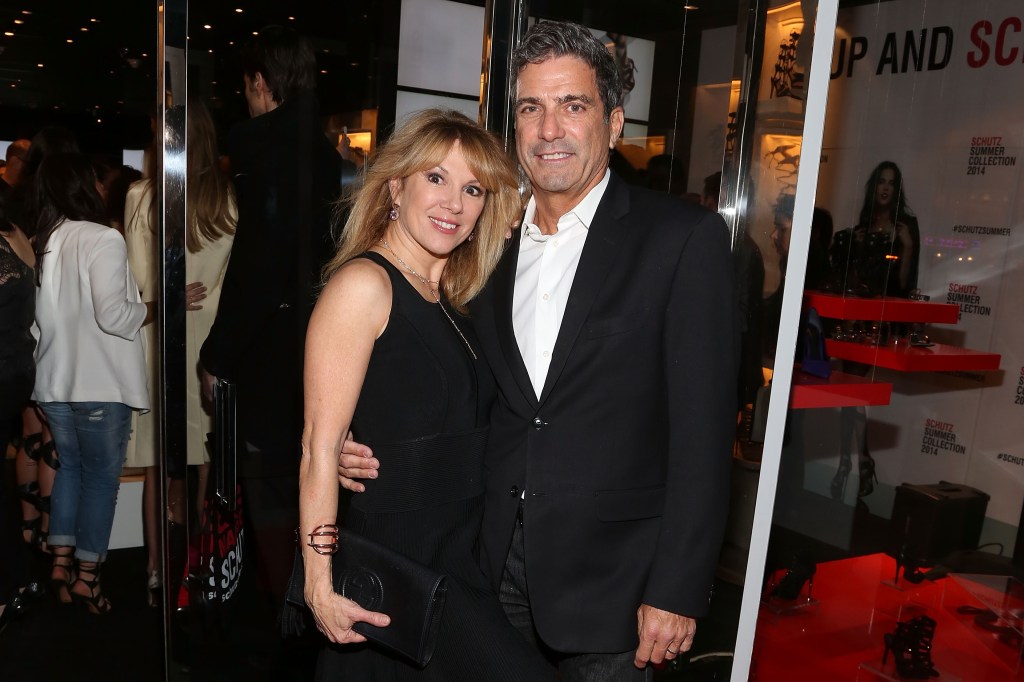 The Singer Stinger thought she had a fairytale marriage, but when Ramona Singer learned that Mario Singer had been unfaithful, she knew it was over. Before the truth came out, the Real Housewives of New York City star planned a vow renewal in 2009 to celebrate their 17 years of marriage. Season 3 caught the "I dos" as the couple vowed their love for one another in front of 70 guests. 
At the time, Mario told Ramona, "You've been my rock through troubled times. You have been my ray of sunshine when I could not see the light." Ramona shared that Mario was a "great husband, father, a great lover, and my best friend." As fans know, the two got divorced in 2016 but still are friends for their daughter Avery's sake. 
TELL US – DO YOU THINK THERE IS A REAL HOUSEWIVES CURSE? ARE THERE ANY REAL HOUSEWIVES VOW RENEWALS THAT HELPED A COUPLE'S MARRIAGE?