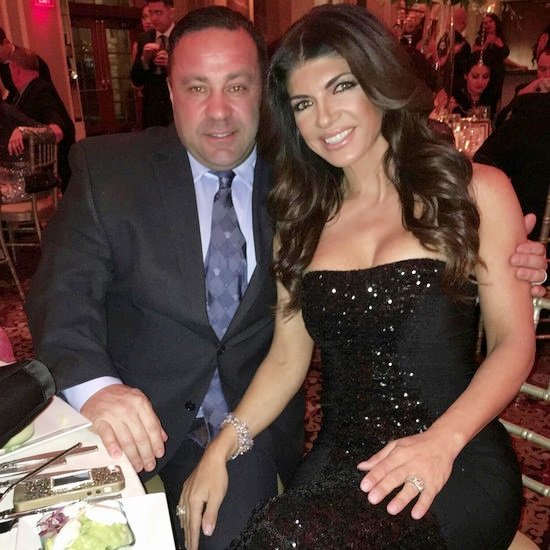 Teresa Giudice is home from the Real Housewives of New Jersey cast trip to Vermont, and with less than two weeks until husband Joe Giudice reports to prison, she is squeezing in as much family time as possible.
This weekend, Teresa was spotted at a cheer competition for Milania, a family wedding, and unfortunately for the dog, the groomer. The poor dog came home dyed pinkish purple with cheetah spots.
Like I said, Joe reports to prison soon, on March 23. While he's looking forward to being forced to sober up, Teresa is focusing on the now, "We're just taking it day by day and just focusing on being with our daughters [never mind the trip sans kids to Vermont] and with each other. We're enjoying every minute that we have with each other." See photos from their weekend below.
CLICK CONTINUE READING FOR MORE!
Main Photo Credit: Instagram