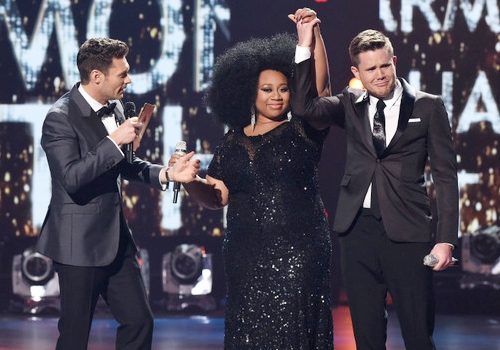 American Idol has come to an end… for now… and I, for one, am sad. Last night, Trent Harmon was named the Season 15 winner, and the "bookend" to Kelly Clarkson. Today, both Trent and La'Porsha Renae signed major record deals, however. Both well deserved.
As an American Idol super fan (and I'm not ashamed to admit it), I loved every minute of the finale, though I did feel a little bad for this season's finalists, who were reduced to singing backup and rolling a gift for Ryan Seacrest onto the stage. Instead of the usual finalist & artist pairings, we were treated to non-stop performances by past American Idol contestants, including Chris Daughtry, Jordin Sparks, Carrie Underwood, Jennifer Hudson, and more. Sadly, a very pregnant Kelly wasn't able to attend, but she did pre-tape a medley of her greatest hits, ending with an acappella "A Moment Like This."
Notably missing (to me anyway) were Adam Lambert, Haley Reinhart, Casey Abrams, Crystal Bowersox, and a mention of late Michael Johns. But, still, it was a great two hours of television. That I may or may not have watched twice already. 😉 Look below for pictures from the American Idol series finale.
CLICK CONTINUE READING FOR THE PHOTO GALLERY!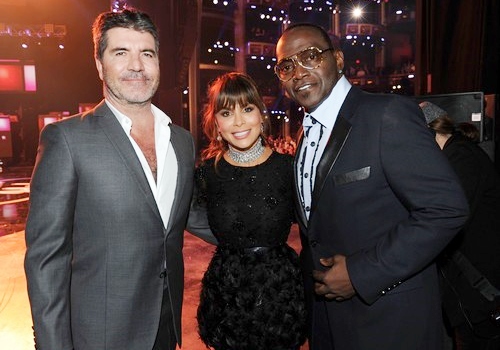 Photo Credit: FOX via Getty Images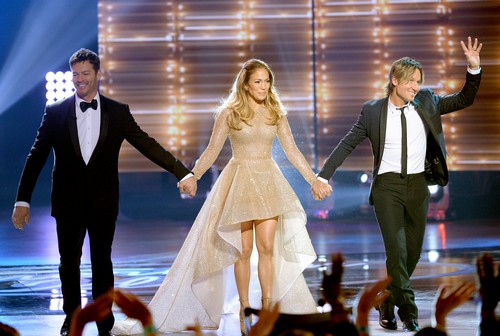 Photo Credit: Kevork Djansezian/Getty Images
Main Photo Credit: Ray Mickshaw/FOX via Getty Images