Bethenny Frankel has re-found love again-again. You may think Dennis Shields had gotten his fill of the Skinnygirl and her antics already, but apparently he's back for a second helping!
Multiple sources confirm that the Real Housewives Of New York star has quietly resumed dating Dennis again. The couple has been cozying-up together in the Hamptons throughout the summer and has been spotted around NYC. Dennis was Bethenny's date to a recent WWHL appearance, although they kept it on the down-low. 
Dennis, who was once married to Bethenny's friend, started dating Bethenny two years ago while they were both sorting out their dramatic divorces. Settling those unhappy marriage endings is ultimately what split them apart. Dennis is also embroiled in Bethenny's ongoing legal drama with Jason Hoppy – Dennis has alleged that Jason stalked and harassed him with dozens of rude emails. So, while Bethenny is seeking a restraining order against her ex, she and Dennis are getting closer again!
RELATED – Patti Singer Responsible For Matching Bethenny & Jason?
Bethenny recently hinted that she was seeing someone again by sharing a photo of a headless man snuggling her dogs.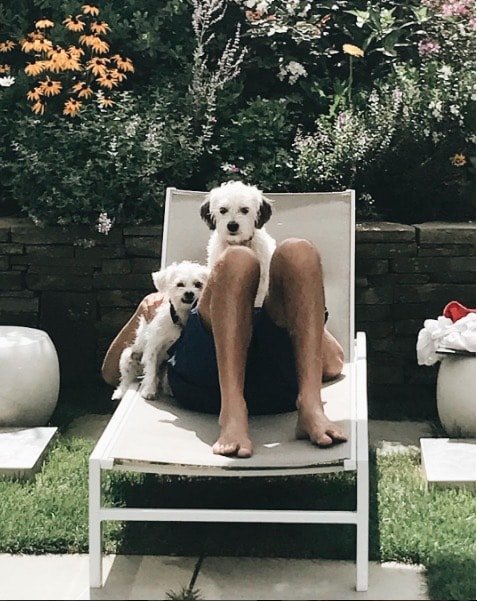 "New Madonna song: 'Who's That Guy?' Bethenny captioned the Instagram photo.
"They took some time apart because both were going through their divorces," a source told E! News. "They gave each other a little bit of space and now they're back together having fun."
In between dating Dennis, Bethenny was apparently linked to Russ Theriot, but Dennis's money bald head was apparently always in her peripheral vision! The source shares, "Bethenny says Dennis is the smartest person she ever met."
Well that's nice – let's hope these two crazy kids make it work.
TELL US – DO YOU THINK BETHENNY AND DENNIS WILL LAST?
[Main Photo Credit: Instagram]