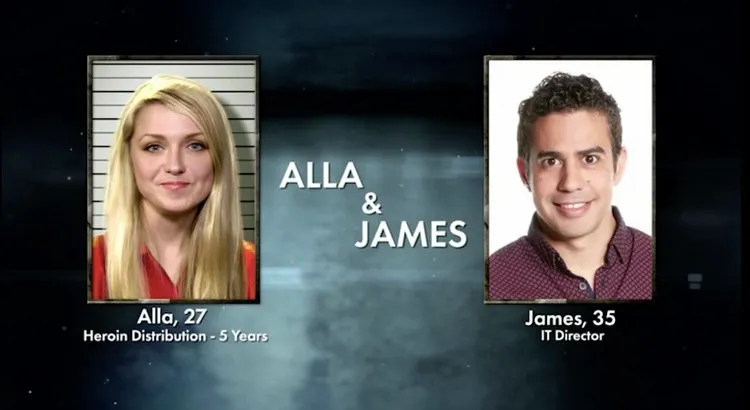 Yes, this is actually happening, people. Friends, Romans, Countrymen – lend me your sanity! Because we are in for a ridiculously craptastic treat with WeTV's newest experiment, Love After Lockup, which follows six engaged couples who try to make their relationships work once their prison fiances are released. Since most of the couples met and became engaged while one of them was incarcerated, they've never lived with one another on the "outside." Now they'll be financially responsible for their prison boo, will have to keep them within the bounds of probationary requirements, and of course, integrate them into their totally freaked out families. Think of it as a K-1 Visa with even higher stakes and more deranged people! Essentially, it's my favorite kind of sh*tshow.
To make matters infinitely better, Love After Lockup is brought to us by the same producers who delivered the diamond encrusted gold nugget of trash TV known as 90 Day Fiance (TLC). This is the stalwart team who scours the planet on the reg, finding hopeless romantics willing to bare it all on cable networks. And I am telling you right now: They are not letting us down with this new project. One episode in, and I already feel like I'm living my best life. Again.
Much like 90 Day Fiance, Love After Lockup will be introducing a mix of couples every week, with six in total. We were introduced to four of them on Friday night's premiere, so let's take a peek at the stats we need to know about each of them, moving forward.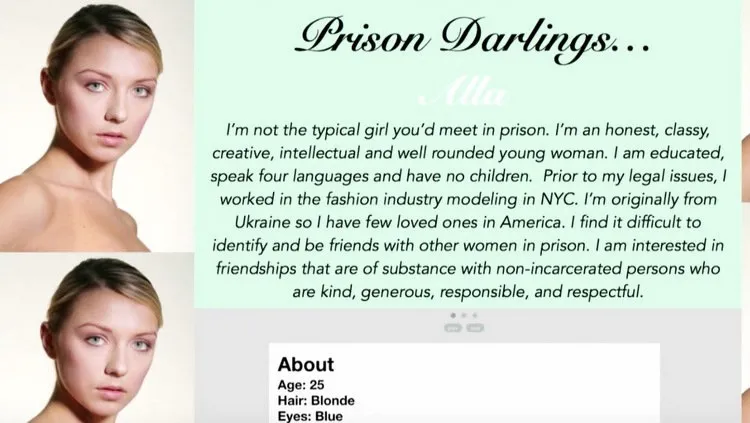 Alla & James
Alla is 27-year old wannabe model who got busted for heroin possession and distribution, and has served 5 yrs in a Milwaukee prison. Her ad on "Prison Darlings" caught 37-year old James' eye, who's apparently been trolling inmate dating sites since his divorce. Which is totally normal. Also totally normal: PRISON DATING WEBSITES! What. Is. Happening.
Alla's dreams of modeling were derailed when she got busted and sentenced, but that didn't stop her from getting those glamour shots did, ya'll! Before meeting James 8 months ago, Alla says she woke up every day in her cell saying, "F-M-L."
An ex-marine "nerd" turned IT guy, James has a decent life in Chicago and – I'm just gonna go ahead and say it – also has the crazy eyes. James' mouth might say, "I think Alla and I have a good chance of making it work!" But his eyes say, "I wonder how long it takes a human body to decompose in a refrigerator?" (Allegedly! Just kidding, James, ole' buddy, old friend! Don't get weird on me, please. Seriously…)
But for your consideration, please see exhibit A: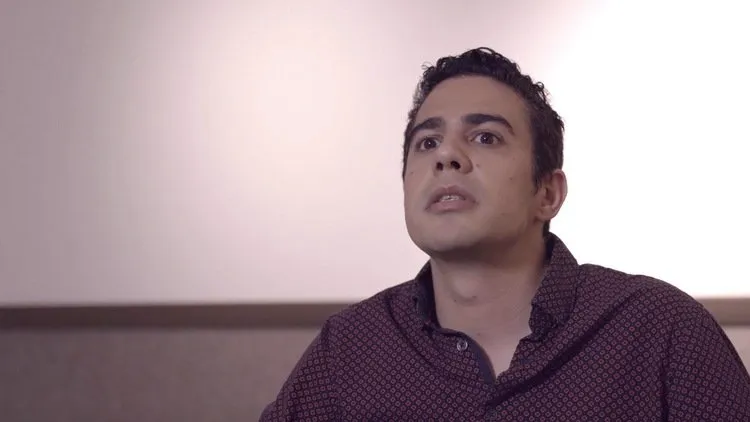 James was married for eight years and hasn't told his family about his new prison wife-to-be. His friend Chris is the only voice of reason at present time. As they play pool, Chris basically asks, Um, what if Alla's still a drug addict, dude? James just stares at the ceiling for answers.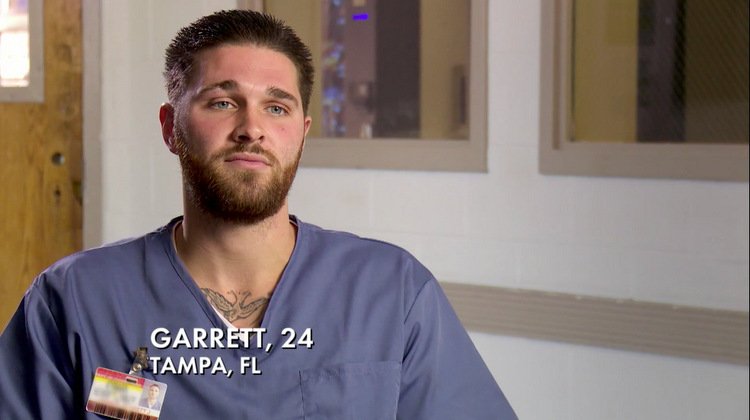 Johnna & Garrett
Twenty-something Tampa, FL, resident Johnna drank too many Moscatos one night and started Googling "how to date an inmate." She stumbled on 24-year old Garrett's mugshot, and Cupid's prison shank bow struck her heart. Four years and a thousand letters later, Johnna's purchased a house for Garrett to live in with her, is planning a traditional wedding to the man of her dreams, and is reading statistics that say "ex-cons are 50% less likely to return to prison if they get married!" Johnna's father, Jonathon, is living his worst nightmare, realizing his darling daughter is serious about turning her prison BAE into a real-life huzzzzzband. Garrett has been incarcerated for 6+ years on multiple counts of burglary and grand theft auto.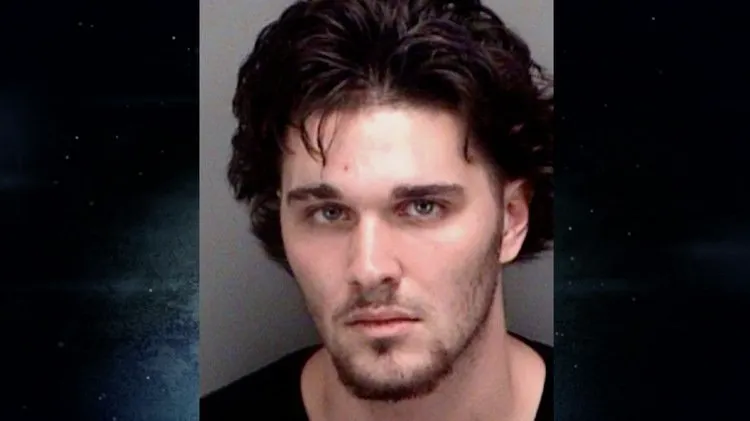 We are also living our own nightmare as we watch Johnna shop for lingerie with a friend and – NO LIE – come out of the dressing room with her tragic black neglige riding up all cracks for the world to see. No underwear peeking out. No blurred screen. Just Johnna, the thong, and the truth. Um, she plans on buying this right? Or burning it? Because if that sh*t goes back on the rack, someone in the very near future is gonna be heading to the free clinic with a mystery rash. Also, I am never buying lingerie from a store EVER again. #TheMoreYouKnow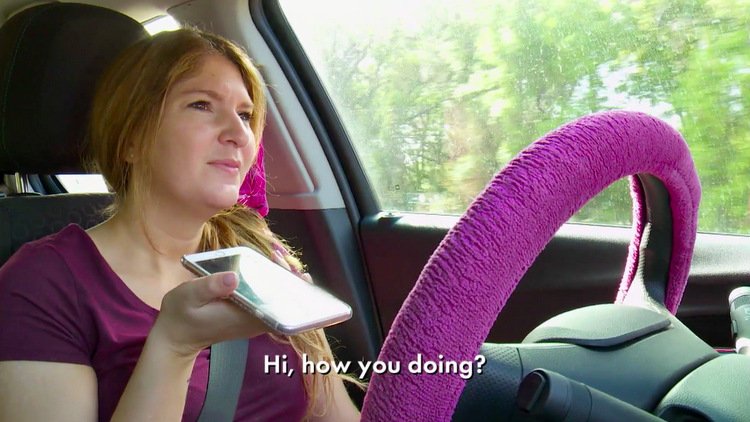 Johnna maneuvers her fuzzy pink steering wheel (which will be useful in identifying her car later when she is MURDERED) to pick Garrett up on the day he's released. Squealing with delight, she jumps into his arms and dreams about their future. He dreams of the sex he wants NOW. And the room he'll be sleeping in that doesn't have a steel toilet within view.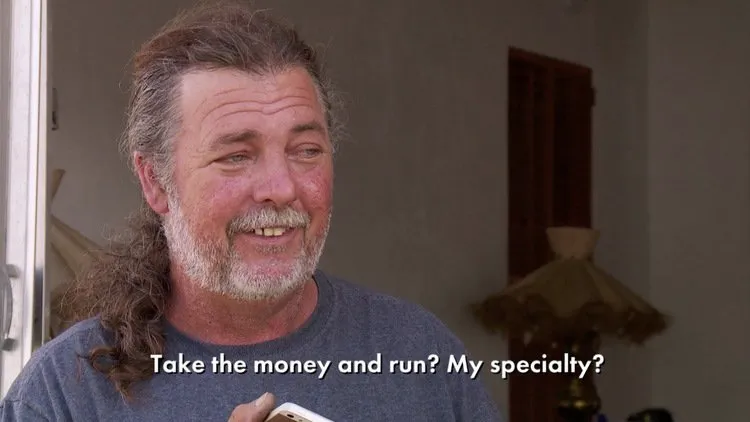 Lizzie & Scott
Scott is a 49-year old CA biker dude who's looking for love in all the wrong places. Like the correctional facility where his new fiance, 39-year old Lizzie, is serving an 8-year sentence for DUI charges and – more likely – being a grifter. Which she's been perfecting from her cell, yo! Lizzie has had multiple men on the hook over the years, conning them into sending her money in prison for favors and photos like this: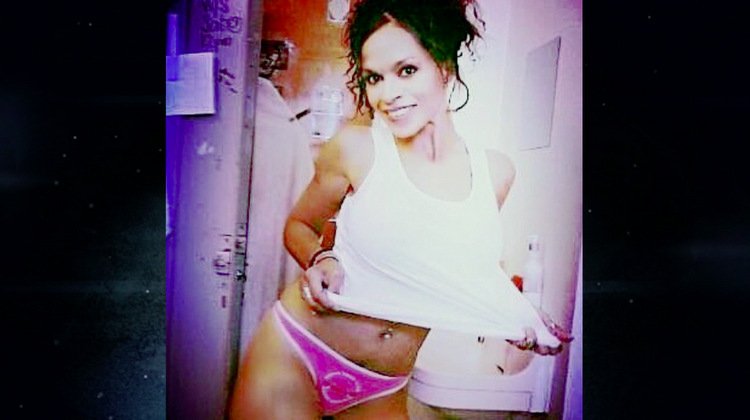 Even though Lizzie admits that Scott was just initially another "trick," she claims to really be in love with him and his life insurance policy now. Scott is willing to do whatever it takes to make Lizzie happy, even getting her a pink car if that's what the going rate is these days. His grown son, Scott, can barely choke down vomit while listening to Dad sweet talk Lizzie on the phone. Something tells me he might be hightailing it out of these scenes as soon as she arrives. He's a champ for even letting cameras show his face, which will be forever disgraced by this garbage pile of a story. Ugh.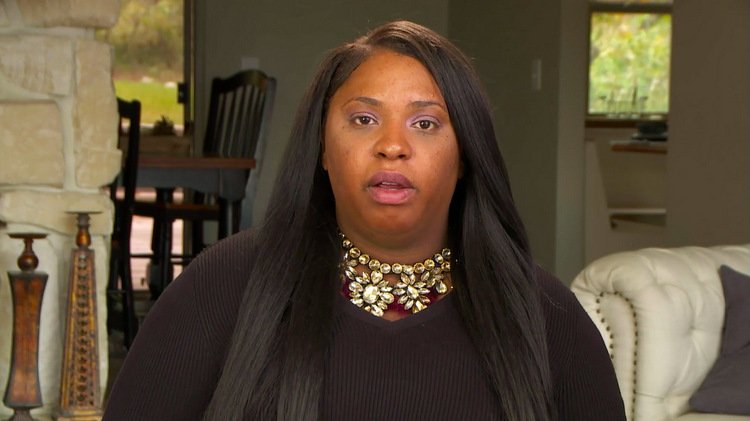 Andrea & Lamar
Alright, you guys, I saved the best for last. So if you're still with me – congrats! Because the most f*cked up scenario of all – the Shakespearean tragedy we're all gonna have a front row seat to for the next three months – comes by way of  our last couple, Andrea and Lamar. They are what you might call a mismatch, or more accurately: A DUMPSTER FIRE. 37-year old Andrea is a single mom of three, Mormon, and living in a very conservative town in Utah. Her fiance, 40-year old Lamar, hails from a CA prison where he is almost finished serving an EIGHTEEN YEAR SENTENCE.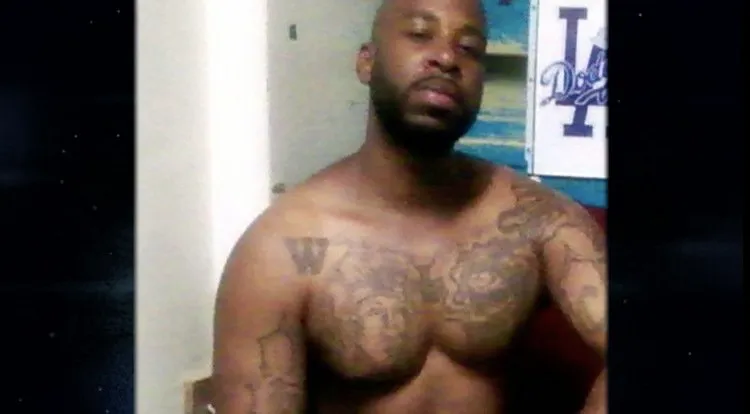 Highlights that show just how jacked up this sh*t is going to get include Andrea refusing to buy red lingerie because "Lamar is a Crip, so he likes blue!" What. The. Eff. Also, the religious-leaning randoms that throw Andrea's bridal shower are left clutching their pearls when she finally confesses that Lamar's a convict. They've been told (along with Andrea's poor children) that he's "from Canada" up to this point. Let's just say that the forced crafting activity at Andrea's bridal shower does not go well after this little announcement.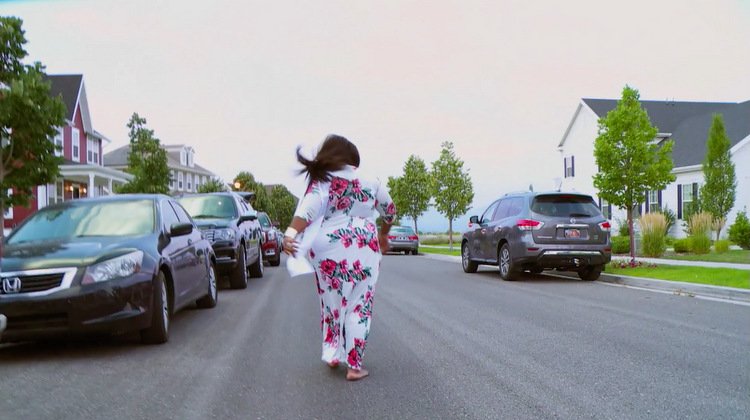 Also, special mention must go out to Andrea's horrific friend, AJ, who actually says out loud on camera, "I always wanted a black friend, and now I have one!" about her "bestie." <insert screaming ghost face emoji here> Then AJ sends Andrea running from the bridal shower in tears after questioning her prison dude, which is only a sign of the absolutely epic drama to come.
Well, Love After Lockup, we're certainly off to a stellar start – if by stellar, we mean toilet bowl of misery! And I'll say it again, I am not above climbing in this toilet bowl with ya'll. And I'll be doing it every week all season long, usually posting recaps by Monday morning at the latest after Friday's episode airs. Let's do this, people! Be strong. We've got each other.
Writer's Note: Check out my podcast, Pink Shade With Erin Martin, for more Reality TV talk (Housewives, 90 Day Fiance, Love After Lockup & more!) – plus a deep dive into cults & the supernatural. Available on Podbean, Stitcher, and iTunes! 
TELL US: DID YOU WATCH THE PREMIERE? ARE YOU HOOKED ALREADY?

Photo Credit: WeTV