On this week's episode of Teen Mom 2, Kailyn Lowry is back from New York and things are going well with one out of three baby daddies. Ever since Chris came to her launch party all seems to be forgiven. Jo Rivera's wife, Vee calls and suggests that they all get together and talk to get to a better place. Unless Jo drops his support case in order to line his own pockets with Kailyn's money, I don't see this going well.
Kailyn has no zero interest in meeting with Jo about the child support case. She believes all that she should pay is the money Jo paid while they had 50/50 custody. She does not think that she should owe him any more than that. Why would he think Kailyn should pay him child support if he doesn't think that he should pay given the current agreement?This whole thing is just motivated by greed and jealousy. Jo even admitted in a previous episode that his family could use the extra money. SMH… I really hope Jo has a job and doesn't really plan to support his family off of his ex. Vee doesn't want to take Kailyn's money and frankly neither would I, it's something very wrong about that. Kailyn is going to bring Chris Lopez as moral support and to help rein in her crazy.
Kailyn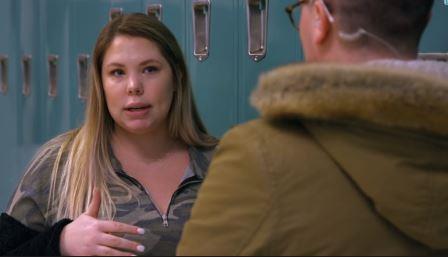 Kailyn talks to the producers about her meeting that wasn't recorded by MTV cameras. Turns out, Jo recently started a real estate business and now doesn't have a lot of money for his son. Ummm… whose problem is that? Jo has another child in the house as well, does he have money for that kid? It is not Kailyn's job to help offset his income because she has more money. They decide that she will give him a lump sum check to reimburse him for the money he paid when they had joint custody. She also agreed to help with small things if necessary, since her son also lives in his home part of the time. I don't think she should have even agreed to that, I wouldn't want him to think I was obligated to help with his bills. He better find another source of income or get a second job. Does Vee even work?
Chelsea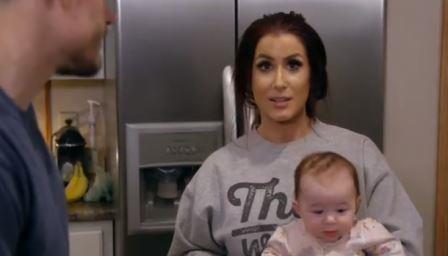 Chelsea Houska decides to take Aubree to an Escape room to make up for her being in the hospital on her birthday. They didn't end up making it out of the Escape room, but the kids had a good time. Honestly, I think it's time they replace Chelsea. It seems like without her ex, her storyline is boring.
Briana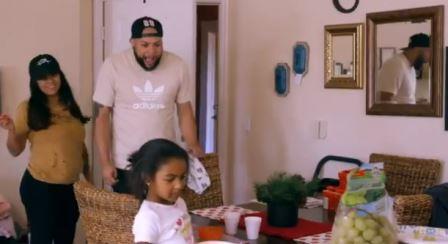 Louis Manzano wants to see his daughter again after the disastrous last meeting. Briana DeJesus is worried he may not to show up. On top of her issues with Louis, Nova's dad, Devoin Austin has been working a lot and hasn't seen his daughter very much either recently. Nova tells her mother that her dad and Stella's dad have the same problem, "They don't show up". This broke my heart. It's really sad that neither of these little girls feel they can truly count on their dad. Kids need consistency. Briana asks Nova if she can tell Devoin she feels this way, and she shyly says that she doesn't want her to do that. Well, I would tell him anyway. If there is something he is doing to hurt his daughter, he needs to know that. Ughhhh. Devoin, just when I thought there was hope for you. SMH….
Briana tells her mother that Nova blames herself for her father not showing up. She feels like if she called him more, maybe he would want to see her. Aww… I hate that Briana has chosen two men that are failing as fathers. Briana is hesitant to talk to Devoin because his excuse will be his job and not having a car. Louis actually shows up to see his daughter and it's off to a much better start than the last time. Stella isn't frightened of him and actually seems open to his presence which is definitely progress. He claims that he will be over to visit more now that he has a car and he is currently looking for a job.
Briana meets with Devoin to discuss Nova's concerns about his inconsistencies. He understands how his daughter feels but doesn't think she will understand that he often doesn't have a way to get to her house because he doesn't have a car or license. Well, I don't know if that is much of an excuse in the day of Uber, but maybe he can FaceTime more just to show he is making an effort.
Leah
Leah Messer and the kids have been shacking up at her boyfriend Jason Jordan's house. She is excited her carpet is finally getting replaced. I really hope they checked that house for mold, that flood did a lot of damage. The girls are surprised by the new carpet in their house, but disappointed that they have to return home. What does Jason have at his house that makes it so much fun?  Maybe they just like having a father figure in the house with them.
Jenelle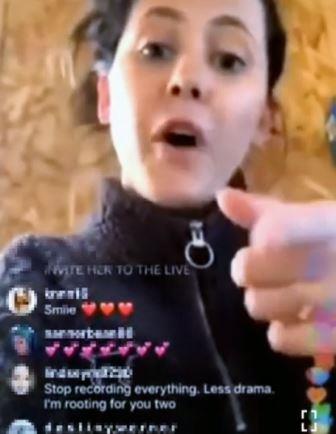 Nathan Griffith is still worried about his son being in his mother, Jenelle Evans care. They are waiting to go to court to see if his mom will be appointed as an "intervener" to be able to step in as a mediator between the two for the best interest of the child. Jenelle already has one child that doesn't live in her home, if Nathan wins this custody battle that will make two kids taken from her. Let's be real, her own mother doesn't think she is capable of having Jace back in her household. So I am inclined to believe Nathan when he says he saw signs of abuse, especially with David Eason living there. He has more than proven that he is unstable and has anger issues. Let us not forget the infamous 911 call, that she later claimed was because she was she tripped and he fell on her.
Jenelle and her mother Barbara Evans have breakfast together to discuss Nathan's mother's petition to be "intervener". Jenelle admits that she gets along with his mother and admitted that in court. But feels that she and Nathan need to be able to co-parent on their own , without a mediator.  Given the contemptuous relationship between the two, I don't think that is possible.  If she hates Nathan so much she should be happy just to go through his mother rather than Nathan to keep the peace until things get better.
Nathan talks to his friend about the court case and reveals that his mother was appointed as the intervener by the court. Now that this case is closed, he is ready to pursue full custody of Kaiser. He may have a case, she has had numerous child welfare checks and her background probably won't help either. I am not sure he will win, but I do think his concerns are valid enough to pursue in court. I don't know how Jenelle keeps being able to skirt around having to take responsibility for her and her husband's social media stunts and the issues with her children. She better hope her luck doesn't run out because it's very obvious something is not right in her household.
TELL US – DO YOU THINK KAILYN SHOULD PAY JO CHILD SUPPORT BECAUSE HE CAN'T AFFORD TO TAKE CARE OF HIS SON DUE TO HIS BUSINESS? DO YOU THINK KAISER SHOULD BE REMOVED FROM JENELLE'S HOME AND LIVE WITH HIS FATHER? WILL LOUIS TAKE A MORE ACTIVE ROLE IN HIS DAUGHTER, STELLA'S LIFE?
[Photo Credit: MTV]