Life After Lockup was incredible, but it's time now for new couples and new stories. Love After Lockup is back, and it looks SO GOOD. These people are all crazy, but train wreck's make for great TV. There's really no show like Love After Lockup on TV right now. It takes such a special individual to choose this lifestyle and then document it all in front of cameras. However, I'm so thankful they do!
This Love After Lockup season might be the best yet. All I want is another love triangle. The one between Sarah Simmons, Michael Simmons, and Megan J gave me such life. I need that again. Messy is my favorite kind of relationship to watch. In the WE tv trailer for the season, it looks like that's exactly what we are getting. BUCKLE UP, LOVE AFTER LOCKUP FANS. It's about to go down!
Cheryl & Josh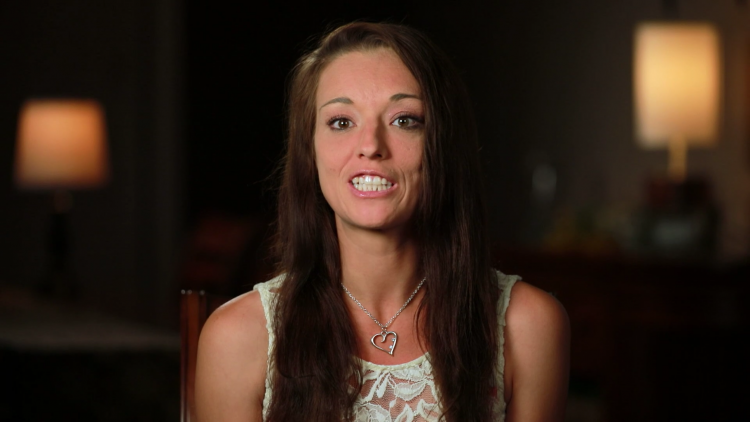 Cheryl describes her self as someone with big goals. Apparently falling in love with a prisoner equals big goals. Isn't love grand?
Apparently Josh robbed a bank, but she doesn't think that's a big deal. Another thing that's not a big deal is her obsession with serial killers.
Nobody knows about her infatuation with them, but this is already starting to make sense. Cheryl is probably an adrenaline junkie who gets off on the thrill of danger.
She visited him ten times since he's been in prison, and his bank robbery is a turn on for her. Hot.
Cheryl has three children, and she thinks Josh will be a great stepfather to them. Her sister doesn't share her love for Josh though. She is a correctional officer, and she finds all criminals to be scum.
Cheryl's spent tens of thousands of dollars on Josh since they got together. He needed help so she was happy to provide. She's so adamant that this relationship is long term.
Wedding bells appear to be in her future if everything goes according to plan. It likely won't, but a girl can dream I suppose.
Cheryl talking to her CLOWN FRIEND about John Wayne Gacy was so disturbing. He was literally a serial killer who dressed up as a clown. I guess we know why they're friends. His clown persona feeds into her serial killer obsession. She doesn't want to be with a serial killer because they'd be in jail for life.
Cheryl's clown friend points out that she's dating a failed bank robber, so he's probably not too intelligent. Even the professional clown is judging her life choices. Well damn.
I wonder if she weirdly gets off on having a clown at a kid's party since John Wayne Gacy killed boys. There I said it.
Cheryl tells her parents that Josh is getting out, and her dad is not here for it. He doesn't want to respect him or treat him nicely at all. She asks her parents to watch the kids when she picks him up.
If that wasn't tense enough, she reveals her plans to marry Josh. They asks her to wait nine months to a year to marry him. Cheryl wants a crazy wedding, so that's not an option.
Her dad makes it clear that he won't be walking her down the aisle. I don't think she cares at this point. She's turned on by this criminal, and that's not going to change.
Vincent & Amber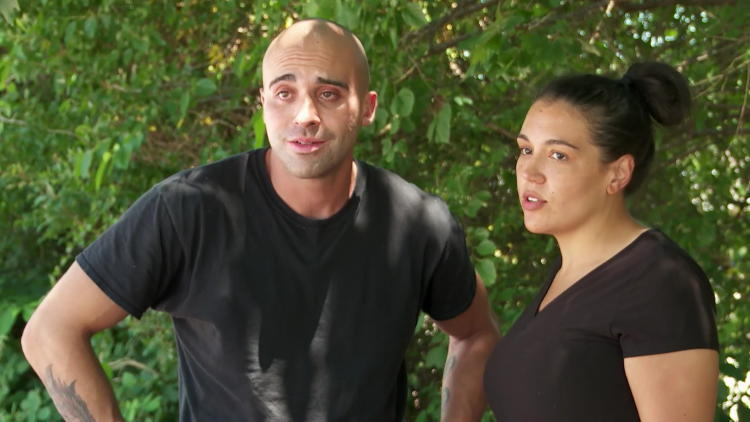 Vincent has always been close to his mom, and he's staying with her for a while. He is involved in specialized military work, but can't speak too much on it. He is in such great shape which makes me feel so inadequate. I just really love cake too much to look like him.
Amber calls him with news that she's getting out of prison in a few days. He is clearly overjoyed by this news. Vincent met her by messaging ten inmates online and waited to see who took the bait. They've been dating for nearly two years, but have never met.
Let's discuss that for a second on a little tangent. It takes a unique type of person to say, "Today I'm going online to find a prison lover." This show is such a fascinating look into human behavior. Freud would have a field day with this.
Amber gives us a tour of her prison cell. It's very cute. I mean it's as cute as a prison cell is going to look. She shares that Vincent told her he was going to marry her, but she didn't believe him at first.
She's ready to finally be free and start her new life journey with Vincent. Hopefully it works out, but since they're on this show I'm assuming we are about to get some DRAMA.
Vincent shares the news of Amber's release with his mom, and she looks so unimpressed.
Amber has a friend named Puppy who is her prison wife, and Puppy's mother has a place for her. WHAT A SENTENCE. Vincent also reveals that Amber's mother is in jail as well for trafficking meth.
This is all so concerning. It's not even like he's dealing with one felon. He's dealing with an entire slew of them.
Vincent's mom asks to come with him to pick up Amber so she can see her for herself. Her declines her offer because it's his own journey, and he needs to do this on his own.
He is certain it's all going to work out, and he's going to marry her. His mother is in tears over this because she doesn't want him with a criminal. SAME MOM. SAME.
It's time for Amber to be released, and they can finally meet. Vincent looks so excited, and Amber is equally elated. Well, I hope they like each other in person.
They've never had any physical contact before making this a huge moment. They finally kiss and hug, and she finds it all so awkward. Not many people share their first kiss with cameras present fresh out of prison.
Their lifestyles are so different, so it's a weird match. Amber calls herself a hustler by nature. Is she about to scam this man? I really hope she is going into this with genuine intentions.
They don't look like they have any chemistry in real lie, and their car ride is so awkward to watch.
Andrea & Lamondre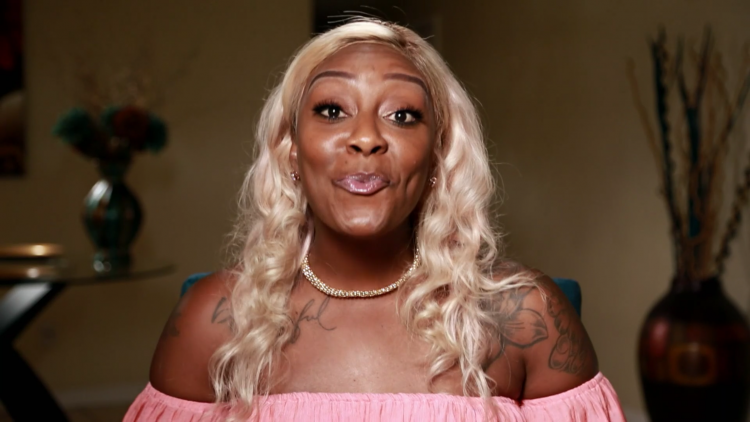 Andrea has her own modeling business, and she kind of slays. I won't even lie, those pictures were fire.
She's nervous about telling her sisters she's been keeping a secret for two years. These people and their secrets on this show. Andrea doesn't want to hide her relationship with Lamondre anymore.
Lamondre is apparently a drug kingpin and Daytona, Florida's Scarface. That's nice. WHAT IS ANDREA THINKING?
Andrea wants to marry this monster man, and he will have it no other way. He's getting out of prison soon, so time is running out for her to reveal it to her family.
While waiting for her sisters, she gets a call from Lamondre. She loves him for his looks, brains, and being a bad guy. She loves to turn a bad guy into a good guy. GOOD LUCK GIRL.
He feels like their souls connected and they could be bigger than Jay-Z and Beyonce. I'm so here for the delusions. He also pays for her entire household from inside of jail. Okay the relationship is starting to make more sense. He's bringing home that bacon. Ish (since he's not technically home).
ANDREA'S SISTERS' faces when she reveals the entire secret to them. OH MY GOODNESS. They looks like such a perplexing combination of shook add horrified.
Lamondre is tempted to go back into the crime life because of the money that comes in. He says the cocaine used to eat his skin. Ew?
Andrea's sisters cannot believe what they're hearing. They've all heard of Lamondre, and none of it is good. They also don't like being kept in the dark until the last minute.
A storm erupts, and her mom shows up randomly when they go inside. Her sister called the mom to tell her everything. Her mom is so sassy and has so much attitude toward Andrea right now.
Who is watching the children? That's my only concern right now. However, I can see why her mother is upset her. She's been lying to everyone for so long and avoiding big red flags about Lamondre.
Lacey, John, & Shane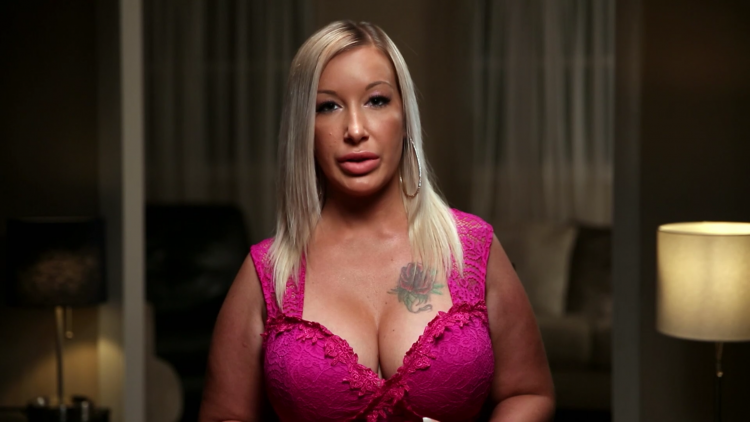 Lacey thinks everyone has secrets. That is the understatement of the century with this show. Naturally, she is a model who works from home.
Am I the only one that immediately knew she was actually a "cam girl"? That wasn't a hard conclusion to come to whatsoever.
Her kids are adorable, so it's a shame she only dates felons. I will never understand why someone would choose that life for her family? It's not like something that happens after the fact. She actively chose to date John and bring him into her children's lives.
John was charged with selling cocaine to an undercover cop and possession of a firearm. Oh okay, so he's got a solid career.
Her father looks so annoyed that she chooses men like this. He says if they got married, he wouldn't want to walk her down the aisle. She gets annoyingly upset about this and storms away crying. Her father tells her to grow up and then reads her entire life choices for filth.
He goes on about how everyone can be in handcuffs at the wasting and do probation together. Lacey's dad is low key already my favorite on this new season.
She's keeping a big secret from her father that she hasn't said yet to avoid his wrath. Insert major eye roll. Why drag it out? Just tell your father because it's going to come out eventually anyway.
John calls Lacey, and her voice is SO annoying. I don't know if I can take a full season of her. UGH.
They have an incredible bond despite the prison bars between them. Love is in the jail air tonight. A few months ago she thought they'd get married when he got released. She also thought that a couple of minutes ago to her father as well. However, all of the sudden everything has changed.
SHE IS DATING A SECOND INMATE, Shane. SHE HAS TWO PRISON MEN. WHAT? I WAS SO NOT EXPECTING THIS. The second guy is getting out of prison tomorrow which is a couple weeks before John. Neither man knows about the other one, so this is about to get good.
Angela & Tony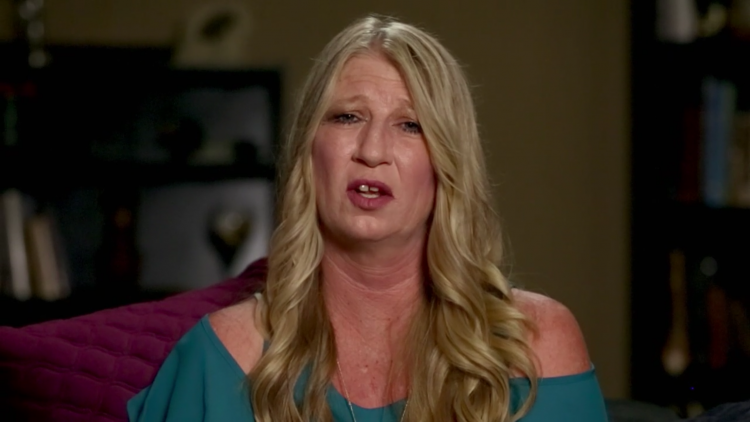 Tony is finally coming home from prison, and Angela is so excited. They've been together for a year and a half and are now engaged.
They have a thirteen year age difference, and he calls himself a cougar hunter. 13 years is nothing. Have they never seen Marrying Millions?
They're going out for a steak dinner when it gets out, but she has to have him back before curfew. They've never been able to have sex, but that's changing tonight. Get it in girl. Live your best life.
Her friend Brenda is so supportive because she's been in prison herself. She's kind of catfished guys from prison herself, so she warns her to be cautious. I love how much money these people send their prison beaus. Who has that kind of money to throw away so casually?
Tony says asking Angela to marry him was the biggest leap of faith he's ever made. Angela comes across really naive, so I hope she doesn't get hurt here.
TELL US – WERE YOU SHOCKED THAT LACEY HAD TWO PRISON BOYFRIENDS? HOW AWKWARD WAS VINCENT AND AMBER'S FIRST KISS? ARE YOU EXCITED FOR THIS SEASON OF LOVE AFTER LOCKUP? WHICH LOVE AFTER LOCKUP COUPLE IS YOUR FAVORITE SO FAR? WHAT ARE YOUR THOUGHTS ON THE LOVE AFTER LOCKUP SEASON 3 PREMIERE?
[Photo Credit: WE tv]