During last night's episode of Married to Medicine, the group concluded the Cabo trip. While everyone has fun in the sun, drama rears its ugly little head. Jackie and Buffie have another combative moment.
In Cabo San Lucas, the group participates in a wife swap on the beach! Heavenly Kimes  is still angry at Damon Kimes for going to the strip club. Contessa Metcalfe and Scott Metcalfe put on a brave face for the group, but their marriage issues are still apparent. Back in Atlanta, Quad Webb-Lunceford's divorce proceedings are closer to the finish line. Let's get straight into the Married to Medicine recap!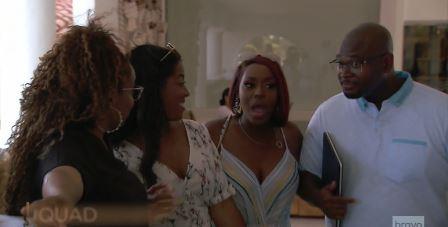 When the ladies ask the men about their night at the strip club, you can hear a pin drop because it gets so quiet. It's obvious Heavenly is still upset about Damon's involvement in stripper gate. Toya Bush-Harris isn't worried in the least bit about Eugene Harris because no one has her butt. Simone Whitmore contacts a foundation for the group to give free check-ups.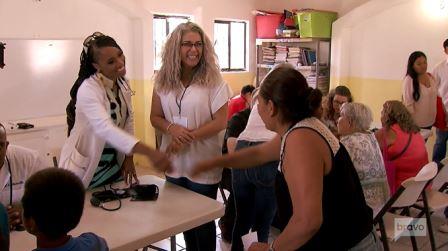 Later, the cast completes a wife swap activity. This should be good considering this group! Quad and Aydin Huq are paired. Damon and Mariah Huq become a couple as well as Cecil Whitmore and Heavenly. Each pair has to be back to back and get a ball to the finish line. Mariah and Damon win first place. At lunch, Contessa tells everyone that she went to a swingers club by accident. Hmm… are we learning about a freakier side of the usually uptight Contessa?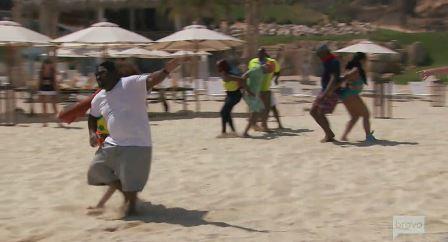 Everyone parties to celebrate the Day of the Dead. They go all out and get their faces painted, except for Cecil and Damon. At dinner, Simone surprises Cecil with a love letter and the two share an emotional moment. When Simone asks people what they want to leave and what they want to resurrect, Buffie Purselle says she wants to leave pettiness behind. She wants to resurrect empathy. The shade is real!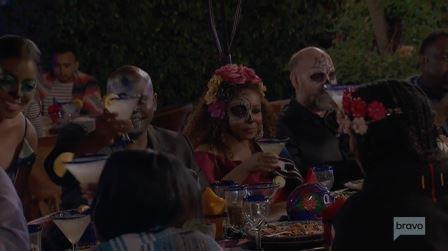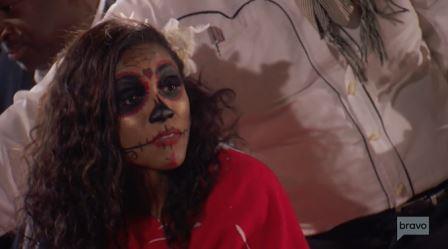 It's clear that comment was directed straight at Jackie. Jackie gets defensive and wants to leave toxic friendships, but take home authentic friendships. Chile, these women know they can hold a grudge. This whole situation makes it clear that Jackie isn't as nice as she pretends to be.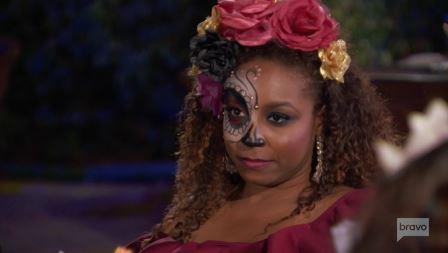 When Quad returns to Atlanta, her lawyer comes over with paperwork to finalize the divorce. She becomes emotional when she realizes it will be the last time she signs her name as Quad Webb-Lunceford.  She will be completely divorced after their last hearing. I am not buying Quad's dramatics. I don't think she ever really loved her ex-husband. In my opinion, he was only a means to an end.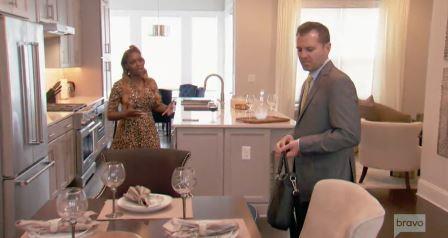 Jackie is running late to meet Curtis Berry to look at custom kitchen ideas. When she arrives, he tells her she's starting to make him less of a priority. Jackie is surprised he feels this way because she included him in all the home and work projects that she has been working on. Curtis will never change. He wants to reap the benefits of Jackie's hard work and control their marriage. After his cheating scandal, Jackie should have left him in the dust.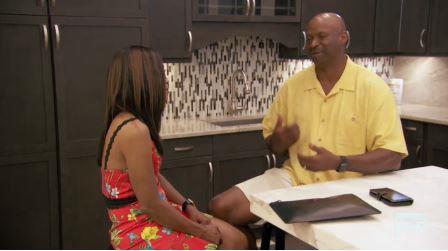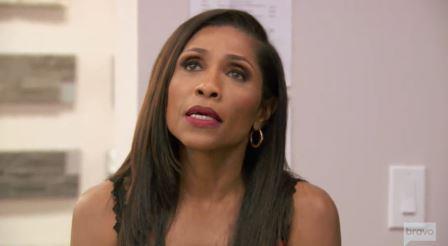 A therapist pays a visit to Contessa and Scott's home. It's not long before things go left. Scott tells Contessa she should go back to school if she resents quitting. Contessa believes Scott turned the kids against her by telling them that she didn't have to go to school in Tennessee. He claims that is untrue, but footage is shown of him telling the kids that Contessa likes to drag people places.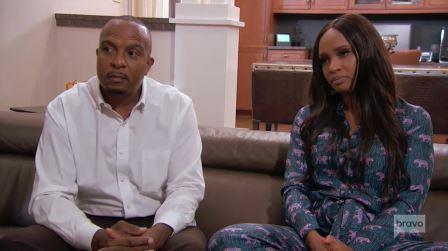 She dragged him to Atlanta and he is happy she didn't drag them to Nashville with her. Sigh!  Although I think this couple needs therapy. If they don't let some of these issues go, their marriage is doomed.
TELL US – DO YOU THINK THIS YEAR'S COUPLE'S TRIP WAS A SUCCESS? WILL CONTESSA AND SCOTT MOVE PAST THEIR RESENTMENTS? WILL BUFFIE AND JACKIE BECOME FRIENDS AGAIN? DO YOU LIKE THE NEW OR OLD JACKIE?
[Photo Credit: Bravo]