I was SOOOOO sick last week. FULL DYING. My sincerest apologies for not giving you a Life After Lockup recap. However, this week we are back, and the show is just as good as ever. The drama! Michael Simmons is talking to so many women, I don't know how he can keep it straight. Sarah Simmons and Megan J are far from the only women in his revolving door of trysts. In addition to them, for SOME reason Angela keeps taking back Tony. Ugh. Just stop.
Brittany Santiago has been through the ringer with her mother, and the stress is high. She and Marcelino Santiago are having a baby, but her past might be a bump in the road. The biggest WTF out of this group right now is Andrea Edwards and Lamar Jackson's marriage. They aren't happy at all. They have nothing in common. Why are they still a thing? I have a feeling her trying to convert him isn't going to go well at all.
Andrea & Lamar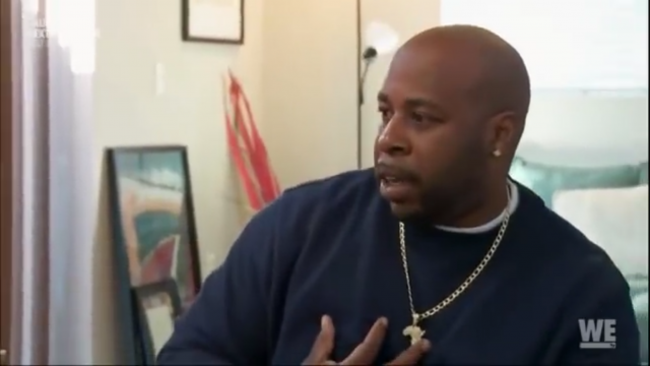 Andrea and Lamar are the two most awkward people ever in a sex shop. I'm just as surprised as Lamar that Utah has stores like that. I never realized Andrea got so freaky, but I'm here for it. Anything that makes these two a little more interesting is a win.
She wants him to win her back, so now we get a whole game between them this season. Either they're going to work or they aren't. I don't know why these two are always dragging this out.
Lamar is making somewhat of an effort because he's been in Utah for a week. That's a week longer than I would ever give Andrea or Utah. It sounds like pure torture.
Andrea wants him to be full Mormon, so she arranges a church meeting while he's visiting. Here we go. He's never going to convert. He doesn't want to live that life. Forcing him to do so is never going to work.
Andrea goes on a long rant about how she was healed by the Book of Mormon, but that's HER. It's great that it worked for her. That doesn't mean it's something that speaks to Lamar. Nobody is understanding that or respecting his feelings. Everyone wants to shove this lifestyle down his throat. There's nothing wrong with what they do and how they live. However, you shouldn't have to force someone.
The woman doing the scripture study ends up in tears thinking she offended Lamar. Someone needs a little thicker skin. Seriously though! Why is she so upset?
Angela & Tony
I'm disappointed in Angela that Tony is still around. I wish she'd cut him loose and find someone who actually cares about her. Tony has been a user and a con artist from the beginning, and she won't see it.
Tony questioning Angela about her plans and when she'll be home from a gathering is hilarious. She doesn't owe you anything buddy. You've done her so dirty for so long. She deserves time to enjoy herself and do whatever damn well pleases.
All of her friends think she's foolish for staying with him. It's crazy that Angela has to have a tracker on Tony's phone. That speaks volumes about the status of their relationship. There's no trust.
Angela's sister comes up with a plan to upset Tony, but Angela is heading home instead. That's a shame. Giving Tony a taste of his own medicine would be the sweetest revenge.
Angela calls Tony saying she's going to stay with her sister, but she's really spying on him. She's so devious and extra, and I love it. I would not want to f**k with her EVER. Period. She is THAT bitch.
Cheryl & Josh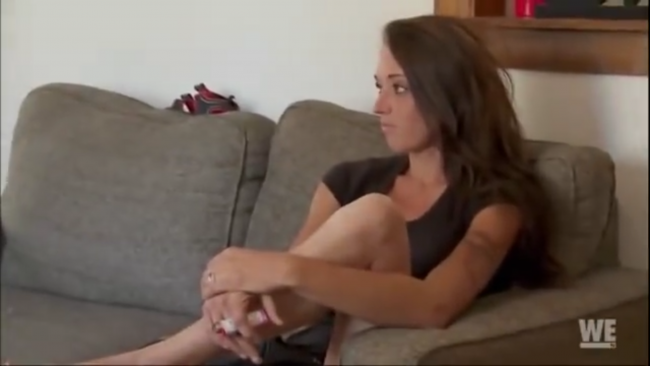 I can't believe Josh's mom put her hands on Cheryl. Well, that's what Cheryl's claiming at least. The situation between these two is so toxic. Josh has no idea who to believe, and I don't blame him. These two are constantly at each other's throats, so anything is possible.
How do none of these people recognize that this is a negative environment for children? I'm not surprised at all that this is going down. What I don't like though is Cheryl very clearly trying to ruin his relationship with his mother. That's not okay at all. She's just a little too unstable and unpredictable for my liking.
Clint & Tracie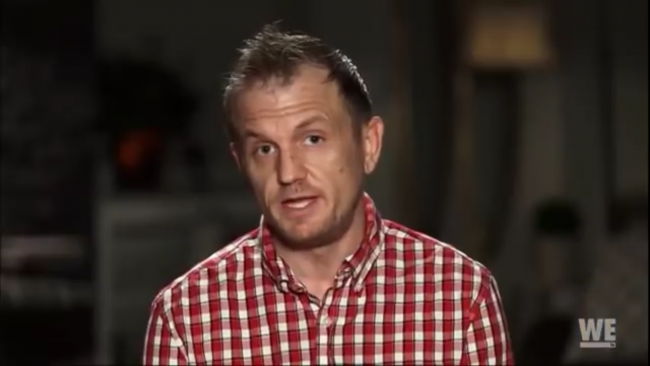 Clint Brady's feeling lost without Tracie Wagaman, but none of this should surprise him. There was a pattern of behavior like this in his relationship. He will never give up on her which may lead to a life of disappointment.
Clint is going to bond Tracie out of jail, and his mother is totally against it. She was already against this marriage, so this is the icing on top. His mom tries to reason with him, but he's determined to get her out of jail. I just want to hear from Tracie and learn what her next move is. Will she get help? Can she stay clean? I sure hope so.
Clint is willing to throw away his relationship with his parent's for Tracie. I'm not sure that's the best call here. Tracie is excited to be home, but there is a long road ahead of her. This situation is far from over. I understand that he loves his goddess, but enough is enough.
It cost Clint $5,000 to get her out of jail. I pray she shows up to court and doesn't screw this man over. Tracie is looking at major hard time from these charges. Their marriage will never stable. Tracie wants to get help. That's what she claims  at least. Only time will tell if this wake up call is legitimate or not.
Marcelino & Brittany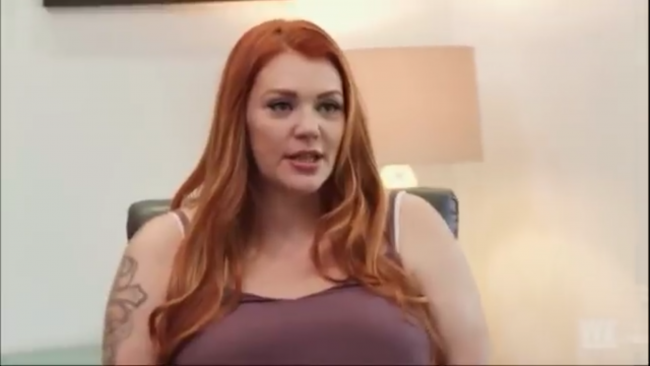 Brittany wants to locate the children she gave up when she was a teenager. She has a lot going on right now, so I'm not sure this is the best idea. Between the new baby, her mom's issues, and their money problems, the added stress could be bad.
Her parental rights were terminated by the state, so this will be a difficult journey. I really like these two, so I'm hoping for the best. This process could take years, but Brittany seems determined. Marcelino is making this all about money, but you can't put a price on this kind of thing. She wants to reconnect with the kids she was forced to give up. This is a really big deal.
Megan, Michael, & Sarah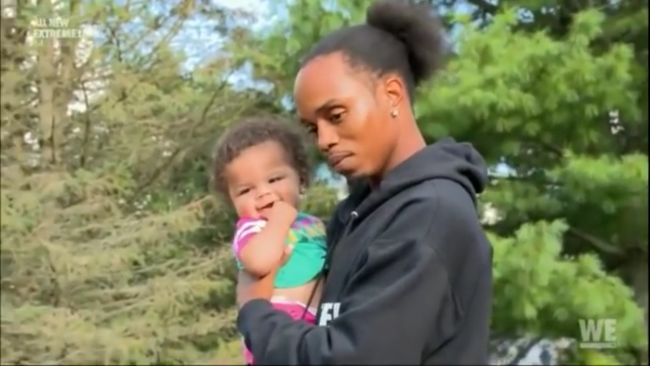 Megan links up with her friend, and she's MAD. She hasn't heard from Michael in weeks since he admitted he talked to other women. It's good that he's finally being honest with her. However, this man will NEVER change, and she should take this opportunity to exit.
Michael is basically ghosting her, and this is a blessing in disguise. She could do so much better. Sarah can do better as well. Nobody deserves to spend their time pining after someone like him.
Michael is coming to visit his daughters, and he's bringing his girlfriend Maria. Who? This man is a complete and total joke. How does Maria feel about being third place? Michael likes her because she's down for a threesome so he doesn't have to cheat.
Maria doesn't want to lose communication with Michael at all. She wants the details of his every move. She's really strange to be honest. She even sees that she and Michael are emotionally married. Okay then.
Who brings there random girlfriend to visit their children they barely see? Michael is just THE WORST. Michael's oldest daughter has THE WORST reaction ever to seeing him. Absolutely heartbreaking. She's worried he's going to take her away from Sarah.
This is so raw and so real, and Michael is to blame for this. He's never around. He cares more about screwing random women than his own kids. She says she's "getting used to him". How horrible is it that she has to say that about her own father? Just wow. No words can express sad that is.
She asks to have her grandmother pick her up, so now Sarah and Michael can have a serious conversation face to face. He wants to have the girls which is such a ballsy move. Sarah explodes after finding out Michael has another woman staying in the hotel. The drama between these two is far from over.
TELL US – SHOULD SARAH LET MICHAEL TAKE THE GIRLS? WILL ANGELA EVER LEARN AND CUT TONY LOOSE? ARE YOU ENJOYING THIS SEASON OF LIE AFTER LOCKUP? 
[Photo Credit: WE tv]