Another season of Life After Lockup is in the books! This was by far the craziest season we have ever seen. Lacey and Michael Simmons take the term love triangle to the next level. The way these two are able to manipulate everyone in their lives is next level fascinating. They aren't the only ones brewing up some trouble though. Tracie Wagaman's refusal to go to rehab is making Clint Brady's life a living hell.
On last week's episode, Angela removed Tony from his bachelor party. Surely, there is no way this wedding is going to continue as planned. Right? That might be an epic mistake for the queen of the trailer park. Another high pressure situation going down is the living arrangement of Andrea Edwards and Lamar Jackson. What's it going to be? Los Angeles, or Utah? 
Andrea & Lamar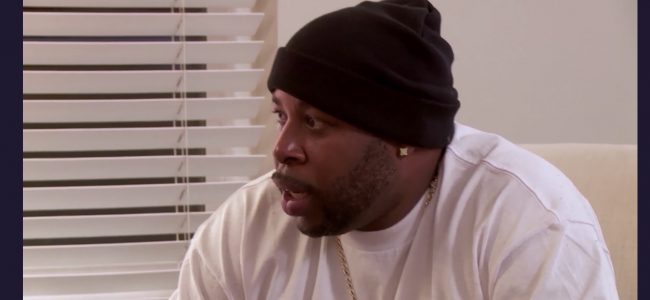 Angela and Lamar have decided to vote as a family regarding where they will live. This should be good. Someone is going to be very in their feelings at the end of this vote. I don't see both of them being happy with the final decision.
The kids agree with me. They too think all this is going to lead to is yet another argument. The kids also feel like the pressure is on them to make the choice for their parents.
Honestly, the only one wanting wholeheartedly to stay in Utah right now is Andrea. The final decision is revealed to be Los Angeles. Despite all of Andrea'a wacky and questionable efforts, the family will not be staying in Utah.
Angela & Tony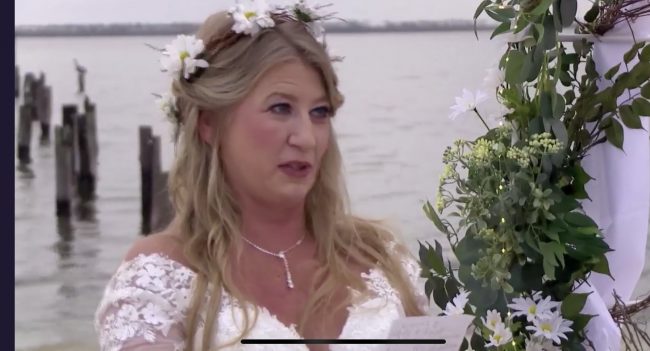 Tony is so determined to not see Angela before the wedding. Where was the traditional side of him before this? What about the rule where the groom shouldn't sleep with hookers? That's my favorite rule. Let's follow that one instead.
I still cannot comprehend how Angela is still with this man. He says Angela will forgive him for anything, and it's sad, but true. It looks like she really will let this man do anything to her. I just want this wedding to NOT happen.
Angela's sister tries to talk her out of the wedding, but it might be too late. All we can hope for now is a last minute change of heart during the wedding. Maybe they should release Tommy on the wedding and have him object. Tommy is the hero we need right now.
Surprisingly nobody objects during the ceremony. I cannot believe someone didn't stand up and call this out for being a farce. Tony does not love this woman. He is a user and a con. When the officiant pronounced them husband and wife, I almost threw up. HOW? HOW COULD HER FRIENDS AND FAMILY SUPPORT THIS BS? I'm so disgusted right now.
Tommy starts talking at the reception and says it's the most beautiful thing he's ever seen. He's still in love with her though. I don't blame him for taking the high road here. It's less drama and hassle.
48 hours after the wedding, Angela makes a shocking discovery. He was acting shady, and she calls him in the middle of her producer interview to confront him. OMG. Yet again, Tony was talking to other women. Will he ever remain faithful to Angela? She tells him to leave and storms off. Wow.
THANKFULLY SHE NEVER FILED THE MARRIAGE CERTIFICATE. Best. News. Ever. Cut him loose and never let this toxic man back into your life. EVER.
Clint & Tracie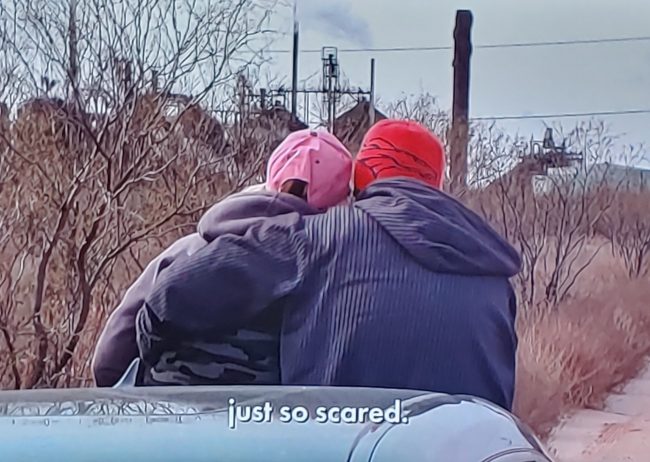 Thankfully, Tracie finally wants to seek help and go to rehab. It didn't seem as if she'd ever be on board to get treatment. This is such a big step for Tracie.
She doesn't want her life to be like this forever. Life is not good right now. We don't know what the future holds, but at least she can say she went to rehab. The judge should take that into consideration at least. Going back to prison seems like such a step back for her. Hopefully, that is not what happens.
Clint's mom has turned her attitude around and is being more supportive of Tracie. If everyone can help Tracie feel more loved and supported, it can make her less likely to relapse.
Let's get her a system that actually cares about her. That can do wonders. She's scared, but she can make it through this ark time.
Unfortunately, Tracie left rehab after only 24 hours. This is horrible news. I want to believe in her, but she can't get out of her own way. A wasted life to say the least. It comes out that she did end up going back and completing the program
Lacey, Shane, & John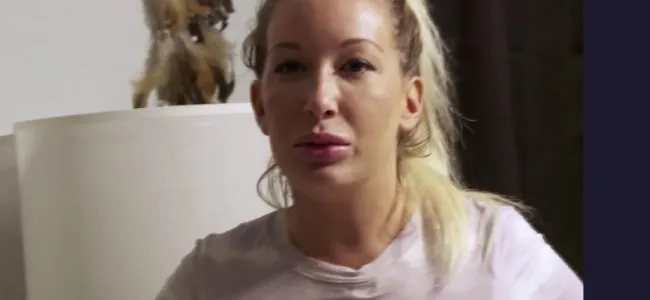 Lacey is a terrible person. There, we said it. Shane loses his s**t when he sees John. Something insane is about to go down.
John calling himself Big Daddy in front of Shane is BALLSY AF. Shane and John throw digs about each other's past, but John is the aggressor here. Shane is trying so hard to be chill, and John is doing everything he can to escalate the situation.
John puts his arm around Lacey, which triggers Shane in the biggest way. Tension is building so quickly, and someone is going to get hit. John looks really stupid for letting Lacey play him like this as well. She is more manipulative than Michael, so that's saying a lot.
The best thing that could happen is for both men to kick her to the curb. Leave Lacey alone with NOTHING. That would serve her right.
Shane is devastated at the idea of the kids not seeing him anymore. However, Lacey thinks Shane cheating was the cause of everything. Was it though? Or was it Lacey being a master at playing both of these men?
Marcelino & Brittany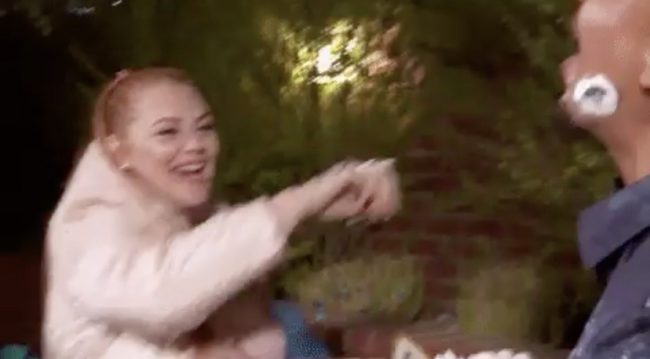 I hope Brittany Santiago is able to reconnect with her kids one day. She is going to keep looking for them, and I hope she's successful. She's really turned her life around and deserves a second chance. One day, it'll happen for her. That's my wish for her.
They're having a gender reveal party! Neither of them had ever done that before, so it's a fun moment for friends and family. IT'S A BOY FOR BRITTANY AND MARCELINO SANTIAGO! They are so excited, and they deserve only the best. Side note, that cake looks so f**king good. YUM.
Sarah, Michael, & Megan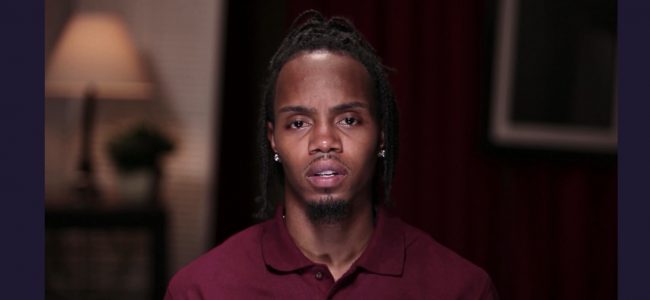 Despite the ongoing drama with Sarah Simmons and Maria, Michael leaves to hang out with Megan J. This man has so many women at his beck and call. Megan feels like someone that could still escape this mess. She needs to get out now while she still can.
She confronts Michael about going ghost, and he reveals he's in a relationship. He tries to say there was no overlap, but Megan is calling him the f**k out. GOOD. I want her to find someone who will treat her with dignity and respect.
I think this is the last we will see of Megan. The triangle next season will probably be with Michael, Sarah, and Maria. Unlike Megan, I don't find Maria that redeemable. She looks like someone that belongs up in this mess by the way she acts.
Sarah breaks down after revealing that her daughter wondered if Michael died. What a question for your child to ask you. That shows everything about the kind of parent Michael is. He will never change. To make everything a million times worse, Sarah might be pregnant. PLEASE DO NOT LET THIS BE A THING.
TELL US – ARE YOU SHOCKED ANGELA ACTUALLY MARRIED TONY? DO YOU THINK MICHAEL AND MARIA WILL LAST? DID YOU ENJOY THIS SEASON OF LIFE AFTER LOCKUP?
[Photo Credit: WE tv]