The long-awaited Shahs of Sunset season eight reunion has finally dropped! Recently, Bravo has delayed a lot of their shows for several weeks, such as the Real Housewives, but Shahs got the short end of the stick with a several month delay. Regardless, it's better late than never. As Mike Shouhed claimed, Shahs is the best show that Bravo has.
When we last left the Shahs of Sunset crew, the camp was divided between team Mercedes Javid and team Reza Farahan. Things were so bad between the group that Golnesa Gharachedaghi, Reza, and Mike didn't even attend MJ's sip-and-see for her baby on the season finale. But, that is minor drama compared to the rest of the season. We had such gems as Tommy Feight tearing up Reza's backyard for posting about his wife MJ's pregnancy complications online. In turn, Reza put a restraining order against Tommy. And this all started because Reza thought MJ was responsible for spreading rumors about his husband Adam Neely having strip Jenga parties. So, what drama will happen during the reunion? Let's find out!
Andy Cohen filmed a virtual reunion with the Shahs of Sunset cast and it did not dissappoint. Everyone was dressed to the nines; especially Destiney Rose who rocked old Hollywood glam and cooled herself down with a fan that read "slay" when things got heated. And there were quite a few of those moments.
#1: MJ walked off
 Things started off ok when MJ told Reza she wanted him to be accountable for his actions. But when Reza asked her to do the same, MJ immediately got up from her chair and left. A frustrated Mike told her to "sit the f*ck down," and GG accused her of copying her walk off from last season. No one was copying you GG, everyone knows it's Bravo tradition to have at least one walk off during a reunion!
#2: Reza and Mike's BravoCon blow up
Mike and Reza are in a good place now, but it wasn't too long ago that Reza took legal action against Mike for using his likeness in Mike's t-shirt line. This might have been the reason these two allegedly came to blows during BravoCon. When Andy asked about the alleged blow up, Reza adamantly denied it and said they had a very emotional conversation instead. So, that's code for blow up right? Mike agreed and said they "cried like two babies." Two babies indeed.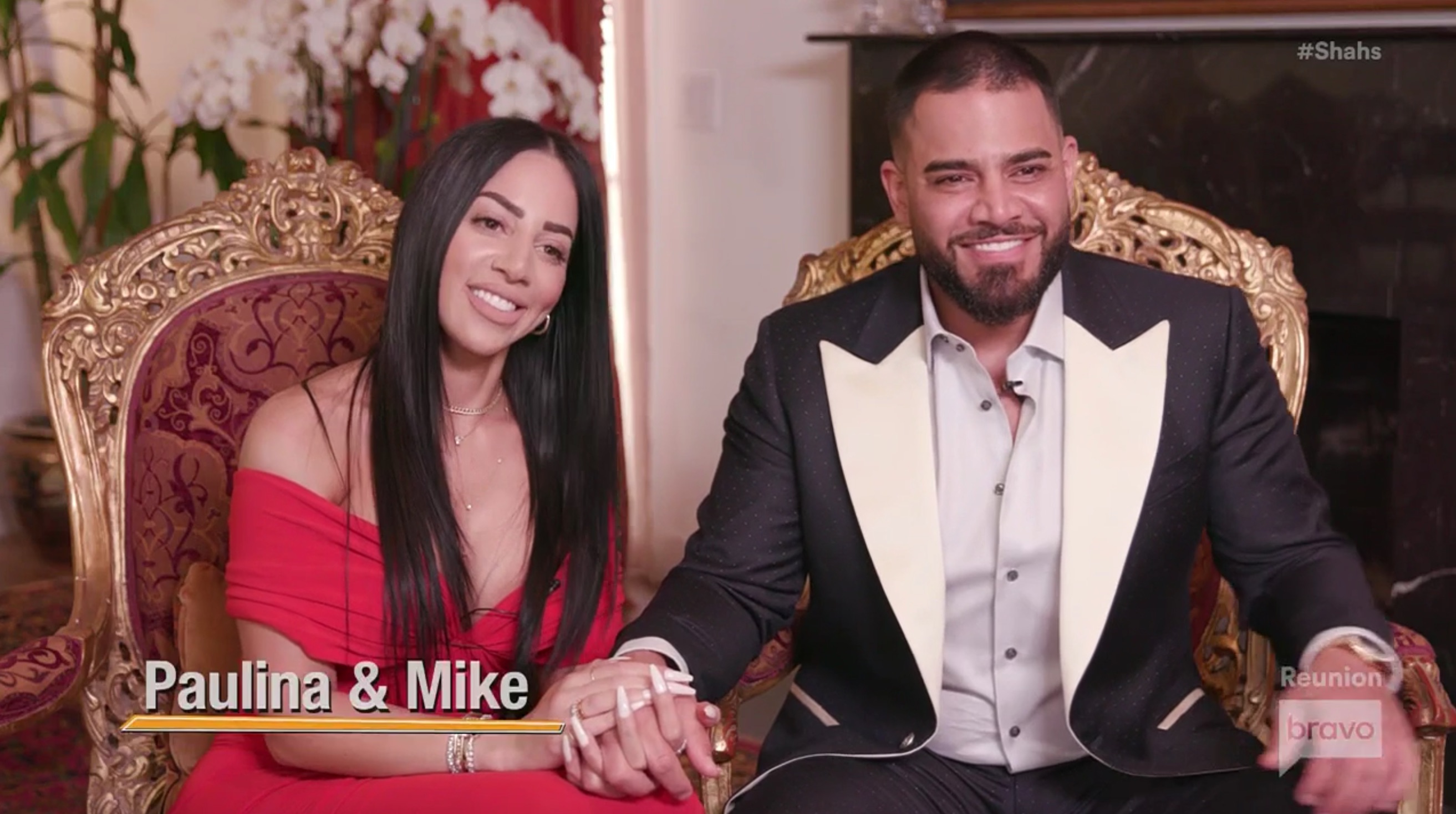 During the cast trip to Hawaii, MJ pulled Paulina aside and said she was glad she was married to a white guy because they aren't controlling like Persian men, such as Mike. Paulina and Mike were beyond offended on the show, but realized after watching the footage it wasn't as bad as it sounded. Then, as almost to prove MJ's point true, Mike bragged this was the first time he had a significant other on the reunion. Andy reminded him Jessica Parido was there before and he wouldn't let her on the show. I guess Mike isn't "controlling" anymore? Either way, it's good everyone has moved on.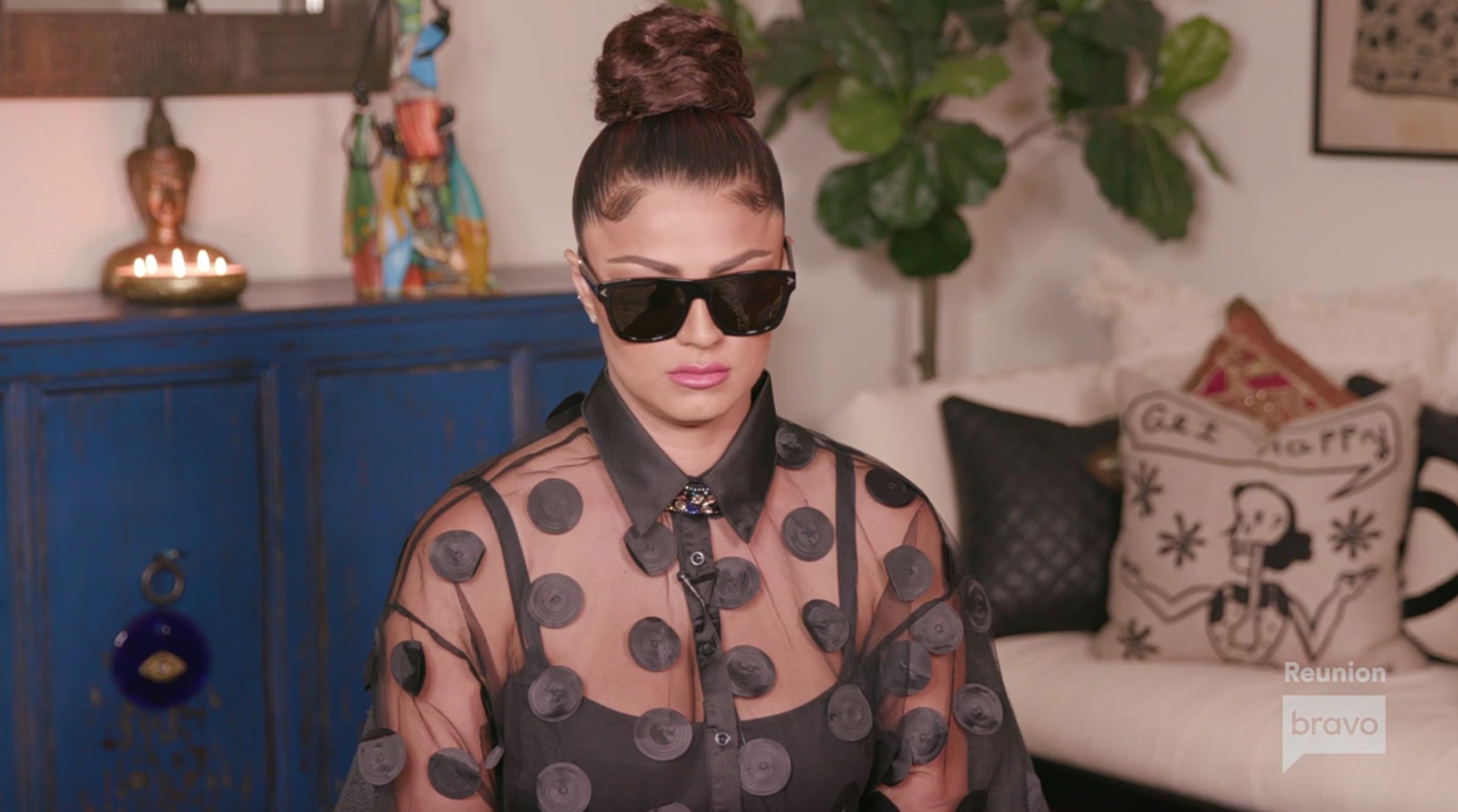 #4 Andy slammed GG
In an emotional moment, Nema Vand admitted after thirty years he is finally getting to a better place regarding his parent's separation. When he mentioned his relationship with his parents is unlike a lot of other people's relationships with their parents "on our show," GG busted out laughing. With big sunglasses on, GG proclaimed, "Boy, bye! This ain't your show!" Andy quickly put her in her place and said, "GG, he's on the show. I know you're super high, but I have bad news for you, he's on the show."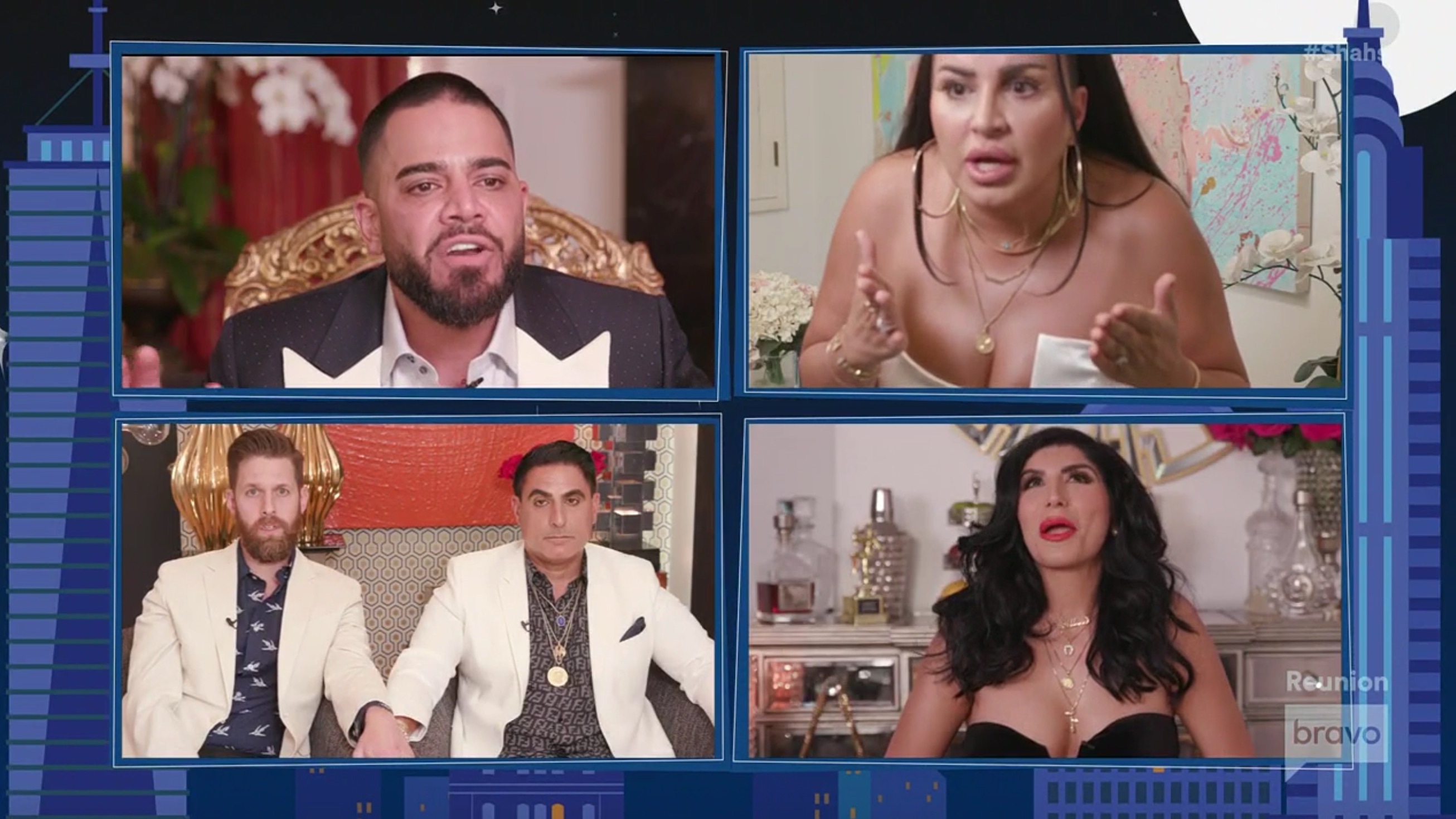 #5 MJ flip-flopped on her part in the drama with Reza and Adam
At first, MJ denied any knowledge of encouraging Ali Ashouri to confront Reza with the "colorful" texts Adam had sent him. But later, during a cast get together, she admitted she did know all about the texts and strip Jenga rumors. At the reunion, Mike said she should have told Ali to drop it from the beginning, instead of encouraging him to bring it up on the show. MJ then flip-flopped and denied she had anything to due with Ali because she was in the hospital at the time. However, Andy noted the conversations with Ali happened before she had the baby. He then asked if she tried to retaliate against Reza because of a contract dispute. Eesh! All this may be true, but Adam is sure getting a free pass for his behavior here.
Part two of the Shahs of Sunset reunion looks to be even more dramatic than the first. In the preview, Andy has Nema, GG and Destiney leave, and Mike stay to mediate between MJ and Reza. Is there any hope for their friendship, or is it beyond repair? Thankfully, we don't have to wait several months to find out. We will get the exciting conclusion next week!
Check out the Reality Tea Merchandise Store to buy clothes, accessories, mugs, and more!
TELL US – WHAT DID YOU THINK OF THE FIRST EPISODE OF THE SHAHS OF SUNSET REUNION? WAS IT WORTH THE WAIT? DO YOU THINK REZA AND MJ CAN RESOLVE THEIR DIFFERENCES? ARE YOU TEAM REZA OR TEAM MJ?
[Photo Credit: Bravo]