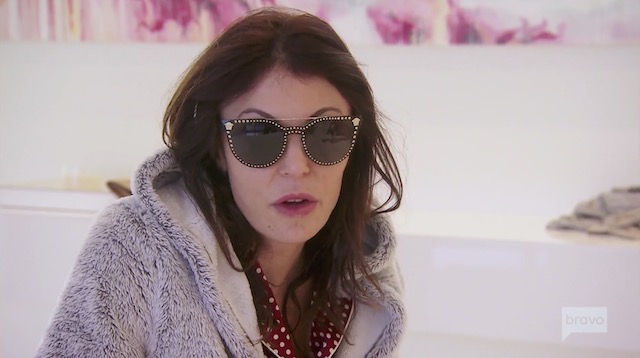 So many longtime Real Housewives cast members exited the franchise in the past year. Bethenny Frankel split the night before the last season was supposed to start filming. Denise Richards couldn't come to a deal after her drama-filled sophomore season. Teddi Mellencamp admitted she got fired.
Vicki Gunvalson and Tamra Judge cannot let it go when it comes to their firings. NeNe Leakes is undoubtedly in the midst of the most petty and bitter Real Housewives exit ever, slamming Andy Cohen constantly and accusing him of racism among other things.
Now, Bethenny is sounding off on what she perceives to be changes in the franchise. She told ET Canada, "There's a shakeup across Real Housewives. I feel like the inmates are running the asylum." Wasn't that always the case, though?
Bethenny continued, "The concept of the show is that bad behavior gets rewarded. You know, it's like the upside down." Once again, I have to ask: wasn't that always the case? Was it "good" behavior when Bethenny was calling Luann de Lesseps a "slut" or screaming at her at an outdoor dinner in Miami? Just wondering. What's changed?
Bethenny claimed, "I said to Andy, to his face, 'You can't reward bad behavior. We're still technically employees.'" Then what kind of show would we be watching?
Bethenny said, "Money drives the whole machine. Any woman who tells you they're doing the Housewives and it's not because of the money is lying." Umm yeah, we know. They all want money and a lot of them are craving the attention that comes with reality TV "fame."
TELL US- IS ANDY COHEN REWARDING BAD BEHAVIOR WITH THE CURRENT REAL HOUSEWIVES STORYLINES?
[Photo Credit: Bravo]