Last night's episode of 90 Day Fiance The Other Way was all about the impact family can have on a relationship. When you decide to love someone you will also have to deal with their loved ones. For some, this is a much easier task than for others. In this episode, several couples have to make an important decision. Will they choose their family or their relationships? In some cases, making the wrong choice can have dire consequences.
Jenny Slatten and Sumit sit down with his parents. Brittany Banks learns the truth about Yazan Abo Horira's family issues. Tim makes a decision that will impact the future of his relationship with Melyza. Ariela Weinberg attempts to make Biniyam Shibre and his family happy. Let's get straight to the 90 Day Fiance The Other Way recap!
Jenny, 60 (Palm Springs, California) & Sumit, 30 (India)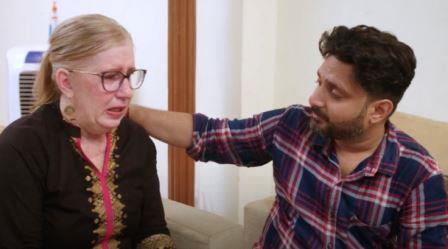 Jenny instantly regrets mentioning the ring ceremony to Sumit's brother and sister-in-law. Sumit's brother basically tells them, if they don't tell his parents, he will. Sigh! I can understand why Jenny had an emotional breakdown. She just wants to get married and be in love without opposition. Now much to Jenny's dismay, they will have to postpone the ring ceremony until after they speak with Sumit's parents. This will be the second time it's been postponed.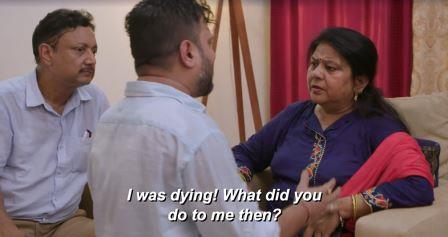 Sumit's parents agree to meet at his house, despite their disdain for Jenny.  She greets them warmly, but they are as cold as ice towards her. Whew, I can already tell this is going to be rough! Things get tense when his parents begin shouting insults and demanding he leave Jenny. I have to give Sumit and Jenny's credit, instead of reacting they remain calm.
It probably helps that Jenny doesn't understand anything but their body language. Sumit gets on his knees begging his parents to accept his choices. This makes me so sad. Sumit doesn't want to have to choose between his family and the woman he loves. But due to Jenny's age it doesn't seem like they will ever accept her.
Brittany, 26 (Palm Beach, Florida) and Yazan, 24 (Jordan)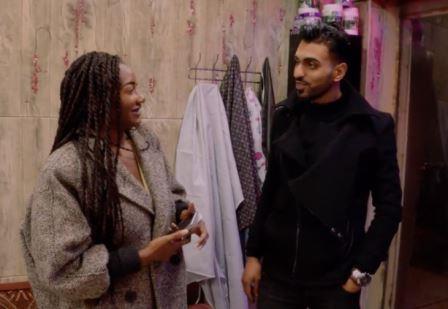 Yazan is finally ready to tell Brittany the full truth about what is going on, with the help of a translator. Brittany asks for time to make a decision about getting married when she learns he may be disowned by his family. There is so much more to tell, but Yazan decides against sharing more when Brittany doesn't agree to marry him immediately. Ugh… Yazan come on! Brittany needs to know everything you are willing to sacrifice to be with her. She clearly doesn't fully understand the weight that you are carrying on your shoulders. It's time for both of them to just come clean about all of their secrets.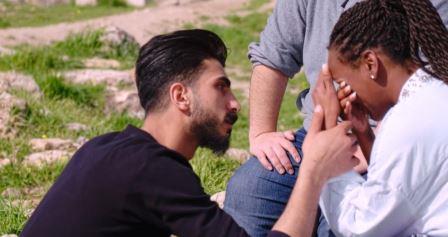 Brittany meets with Yazan's brother, Obaida and the translator to hear the family's side. She loves Yazan, but she doesn't want to cause issues in their family. Honey, it's a little late for that now! Brittany is brought to tears when she learns people in his family want to kill him because of their relationship. In a very sweet moment, Obaida comforts her and says he will always stand by his brother.
He is now convinced that Brittany truly loves Yazan based on her tears. He only asks that she take care of his brother. Obaida may have bought her act, but I'm still unsure. Brittany walks away with a decision to make. She is undecided if she should pursue a marriage if Yazan will lose his family as a result. The way this plays out will be interesting. Yazan has already proven he is willing to risk everything, including his life to be with her. From what I have seen so far, I don't think she is worth it.
Ariela, 28 (Princeton, New Jersey) and Biniyam, 29 (Ethiopia)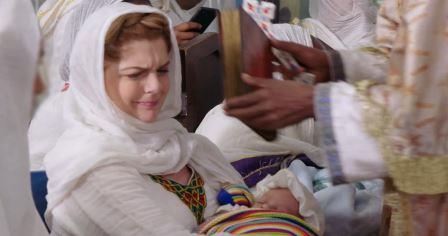 At the airport, Ariela's mom tries to convince her to move back to the states. She doesn't believe Ethiopia is the place for her daughter after this last trip. Surprisingly, Ariela defends Biniyam and their relationship. She wants to work through their issues and live as a family. Personally, I think she will eventually do exactly what her parents want and move back home. She is constantly threatening to leave, so it's only a matter of time before she decides to make good on her promise.
It's the day of the baby's christening and Biniyam is nervous that Ariela will change her mind. Although she has agreed to the ceremony, she has no idea of what to expect and is clearly uncomfortable. Biniyam and his family are just happy she didn't snatch the baby and run out of the church. Later, Ariela actually admits she is happy she went forward with the baptism because it made Biniyam happy. Maybe there is hope for them yet.
Deavan, 22 (Salt Lake City, Utah) & Jihoon, 29 (South Korea)
Deavan's parents are impressed with the new and improved Jihoon. They even participate in a Korean tradition where they accept a box full of meaningful items in exchange for their daughter's hand in marriage. Later, Deavan tries on her wedding dress for the first time since she bought it. I have to say she looks beautiful in her gown.
She shares with her mother Elicia how much Jihoon and his family has done to support her after her miscarriage. Surprisingly, Elicia is now willing to support her daughter's marriage and choices at this point. But I'm sure she was waiting in the wings for things to fall apart.
Tim, 34 (Dallas, Texas) and Melyza, 29 (Colombia)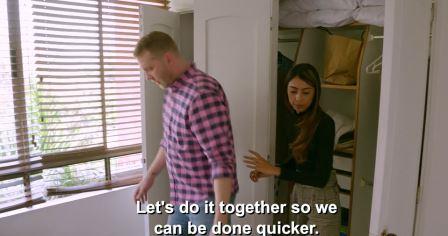 Melyza is infuriated when she learns that Tim has already purchased a plane ticket to leave Columbia and return home to the U.S. With his money running low, marriage not on the table and no job prospects he feels he has no other choice. She is so upset  that she insinuates she may not want to be in a long distance relationship.
Although Tim is leaving, they both decide to continue to work on things. The two share an emotional goodbye at the airport. Frankly, I'm still not convinced things will work out. They clearly still have issues with trust and communication. They will have to work together if they hope to achieve their goal of truly being together once again.
TELL US –WHAT DO YOU THINK OF TONIGHT'S EPISODE OF 90 DAY FIANCE THE OTHER WAY?? WILL SUMIT'S PARENTS AGREE TO LET HIM LIVE HIS OWN LIFE WITH JENNY? DO YOU THINK BRITTANY TRULY LOVES YAZAN? WERE YOU SURPRISED ARIELA WENT THROUGH WITH THE BAPTISM? SHOULD TIM HAVE TOLD MELYZA HE WAS LEAVING BEFORE HE BOUGHT HIS PLANE TICKET?
[Photo Credit: TLC]