It's been a rough past season of Real Housewives of Miami for Lisa Hochstein. The world watched as her marriage crumbled in front of the cameras. She did everything she could to keep her family together, but her husband Lenny Hochstein supposedly couldn't keep it in his pants. It's worth noting that this is something he denies. Despite all of the chaos in her life, Lisa has managed to keep one thing going: her sense of fashion. Whether she is up or down, she always looks good. Here we take a look back at some of her best looks throughout the years.
Radiant In Red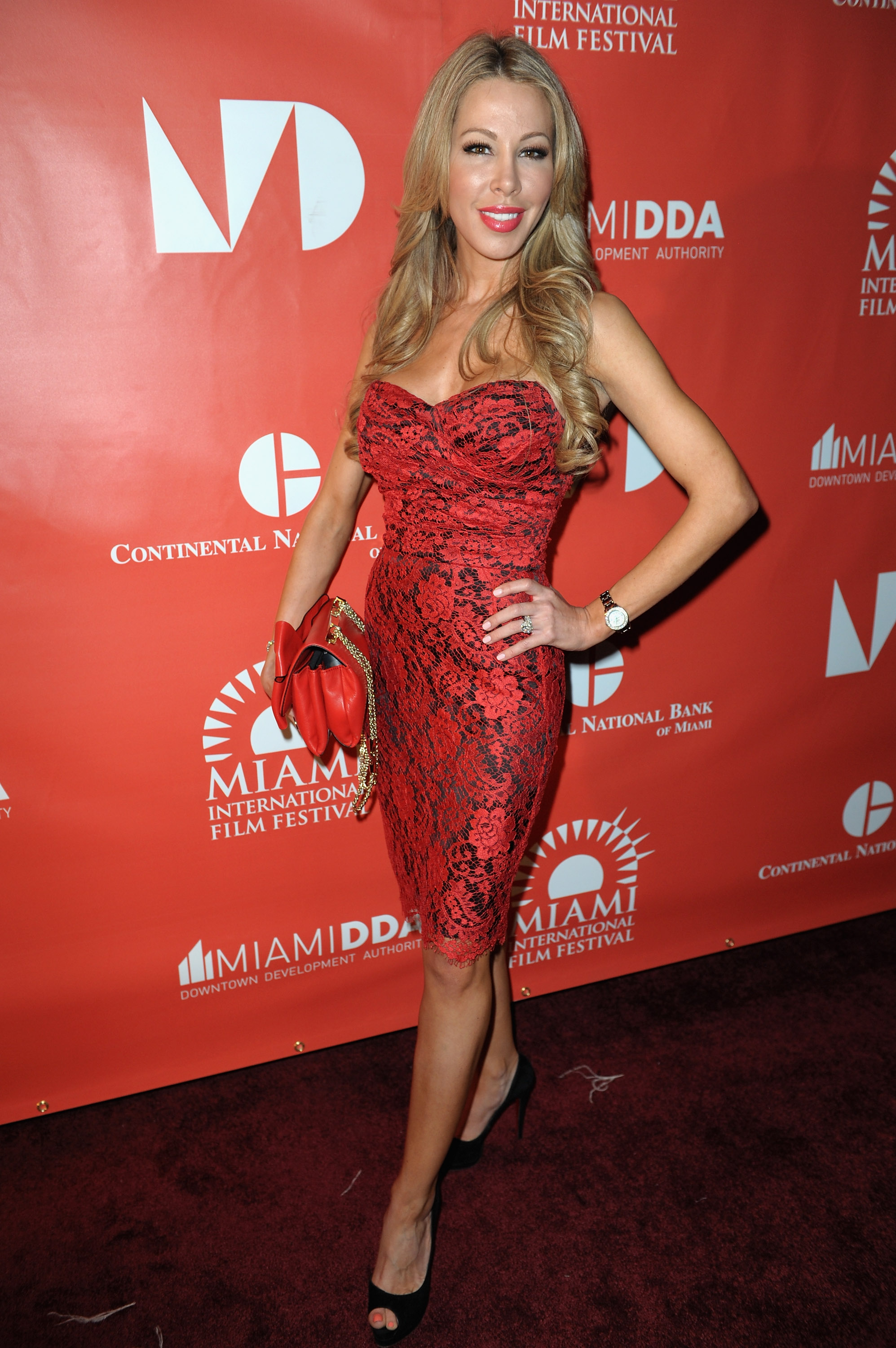 While this is an outfit from over a decade ago, it is one that stands the test of time. Lisa attended the opening night gala for the Miami International Film Festival and looked damn good while doing so. At such an event, it can be hard to stand out. Fortunately, with her supermodel looks and ability to keep her finger on the fashion pulse at all times, the RHOM star knew exactly how to make sure all heads were turned in her direction. The dress is flirty and sexy, without lacking class.
Mermaid Eleganza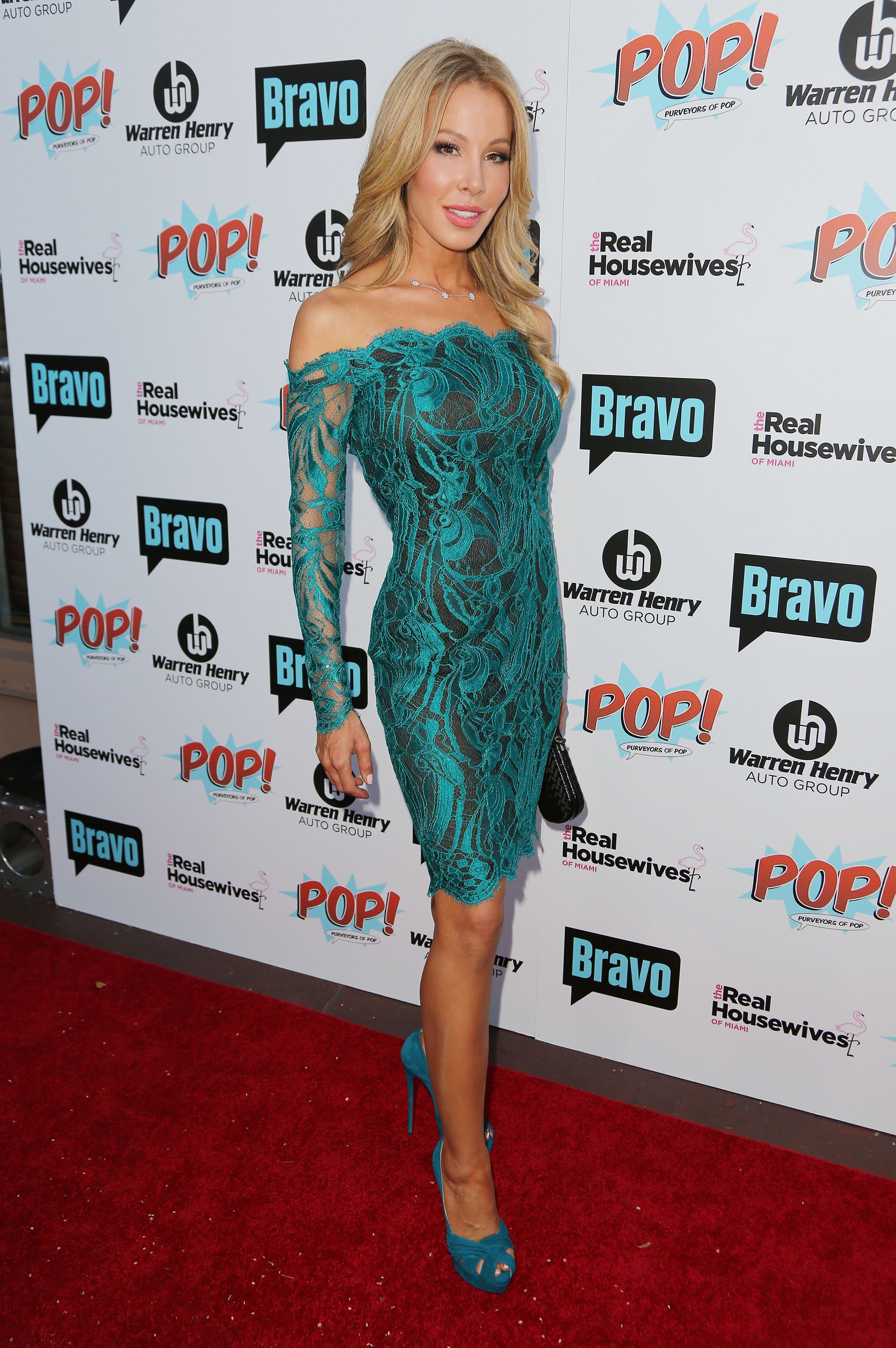 If Disney is ever casting for a blonde Ariel in The Little Mermaid, then they need look no further. This look from 2012 sees Lisa donning a stunning teal ensemble. The netted dress clings to every curve of her body with perfection. And allows the Real Housewives alum to show a little bit of skin, without losing any dignity in the process. She pairs the skin-tight gown with teal heels, which probably look a lot more comfortable than they feel. A black clasp purse completes the look.
Royal Blue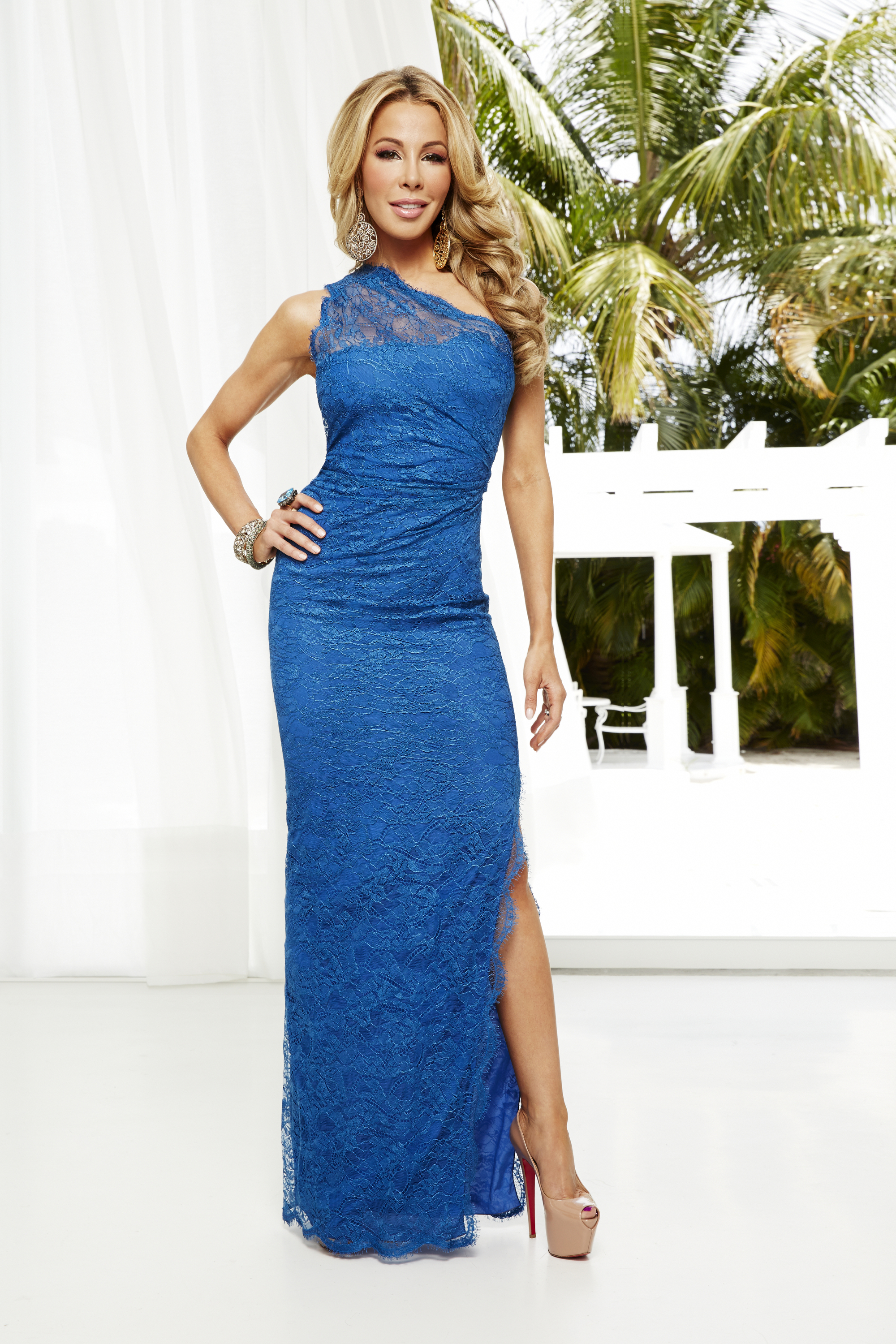 If there's a gorgeous netted dress available, you just know Lisa is going to wear it – and look great when she does! This royal blue looks jaw-dropping on the Miami native, who is seen here taking part in the Real Housewives of Miami Season 3 cast photoshoot. When the other cast members turned up, they probably wondered just how they were going to live up to the high bar being set by Lisa. Her fashion senses were tingling, and she didn't miss the mark.
Happy Halloween
In happier times, Lisa and Lenny's annual Halloween balls were the talk of the town for all of the right reasons. Back in 2013, Lisa decided to go as the Devil herself, sexing up the look in the hopes that her husband's eyes wouldn't wander. This may not be the most imaginative Halloween outfit of all time, but it is certainly a memorable one that Lisa's fans were in awe of. The sparkling red costume sees every light reflect off of its surface, and instead of having a devilish tail, Lisa opted to use it as a whip instead.
Working Wonders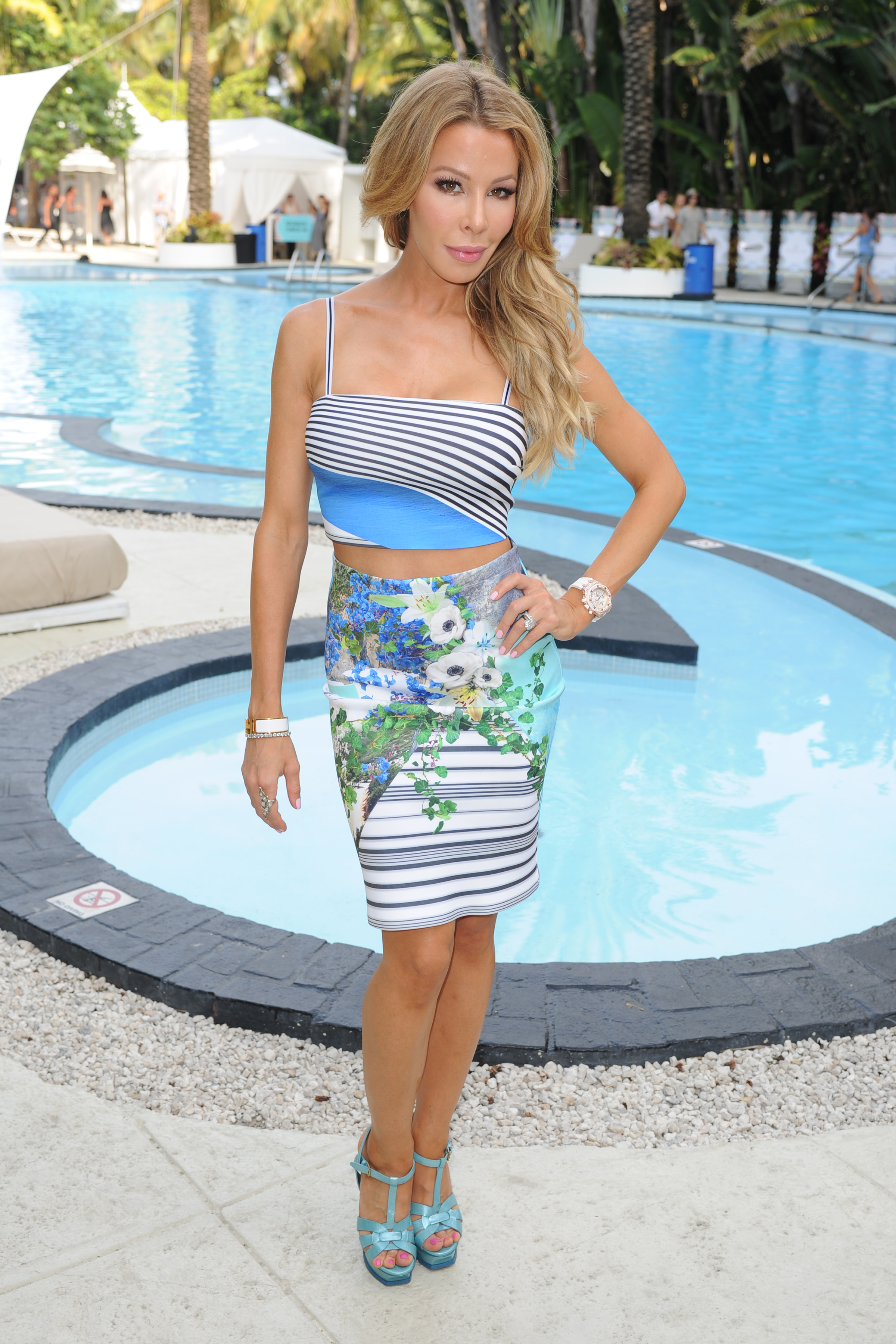 Lisa usually goes for a block color design when she pairs a crop top and mini skirt, so to see her be a little bold in this fashion choice was a welcome sight. The matching set brings a vacation flair to her outfit, no matter where she stands. Lisa wears her tussled hair down for that free-flowing effect, and she looks more relaxed than ever before. She keeps it simple with the accessories, and the entire ensemble is brought together by those gorgeous heels.
Going Green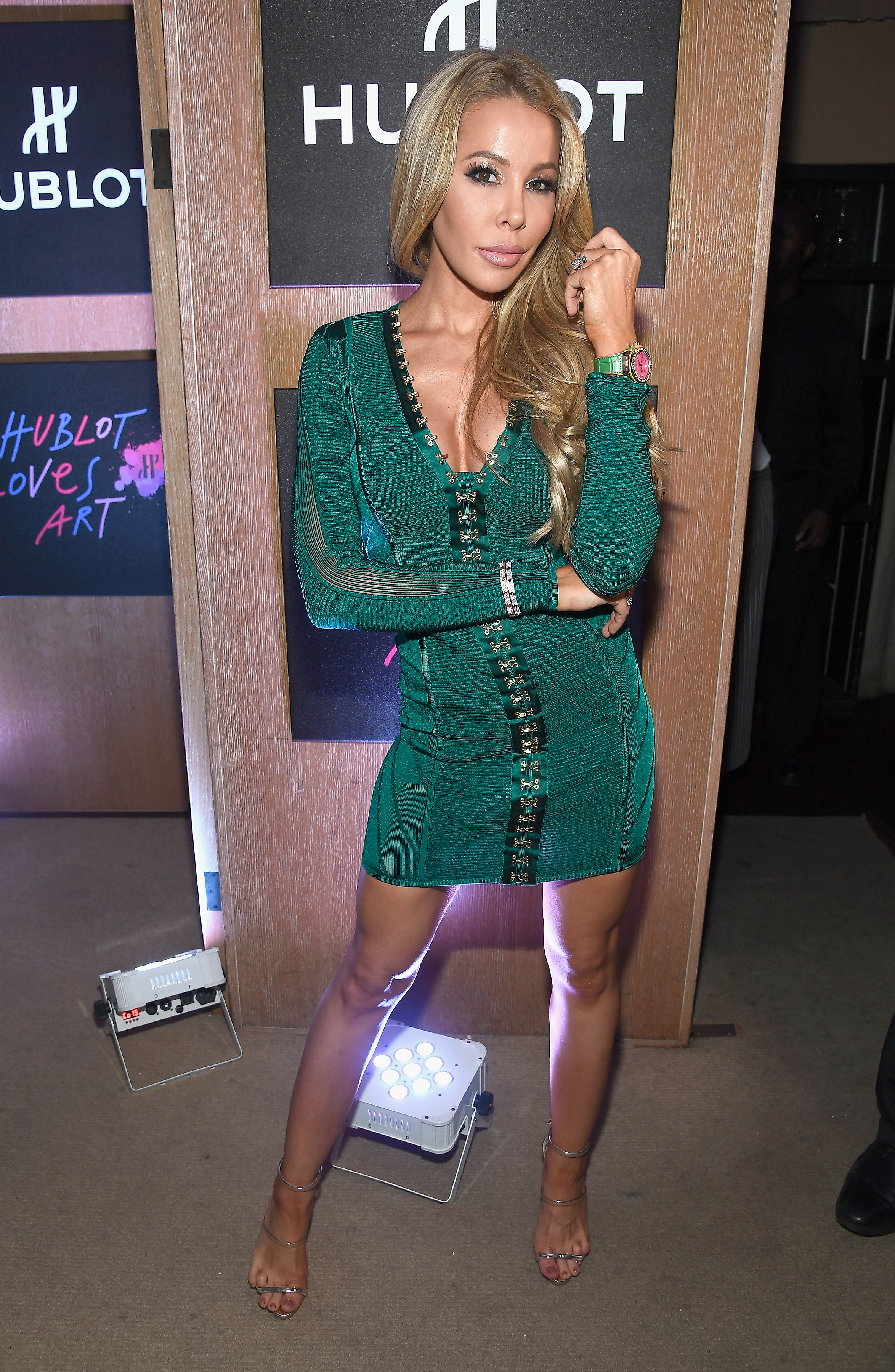 Anybody trying to outdo Lisa and her fashion sense would be green with envy when they saw this outfit. Making a fashion moment no matter where you go is a tough job, but somebody has to do it. We are thankful that Lisa has stepped up to the plate. The emerald green of this dress combines beautifully with the choice of watch, with its matching strap and bold pink face. Those heels are more simple than many would have chosen to complete the look, but they work. Lisa is a fashion genius. It has to be said.
All Eyes On Lisa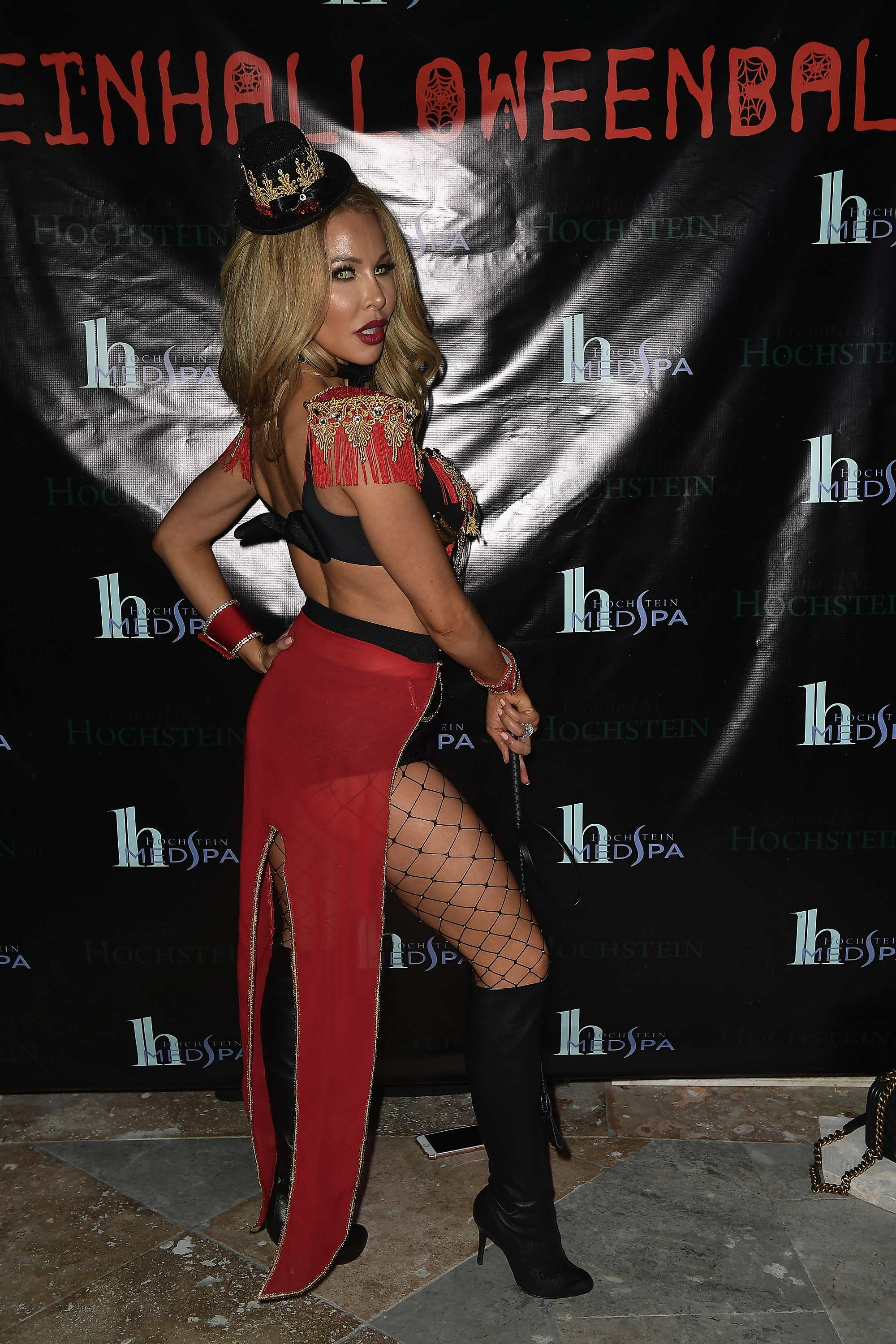 Lisa steps it up once again for her annual Hochstein Halloween Ball. Back in 2017, she decided to dress as the circus ringmaster. It's the perfect costume of choice, as she is often left to keep everybody in check when the reality TV cameras are rolling. Who can forget her recent battle over mortgages with fellow cast member Larsa Pippen? Perhaps Lisa could have worn this outfit during those tense exchanges. Larsa may have thought twice about pouring more gasoline onto the fire.
Feeling Lucky?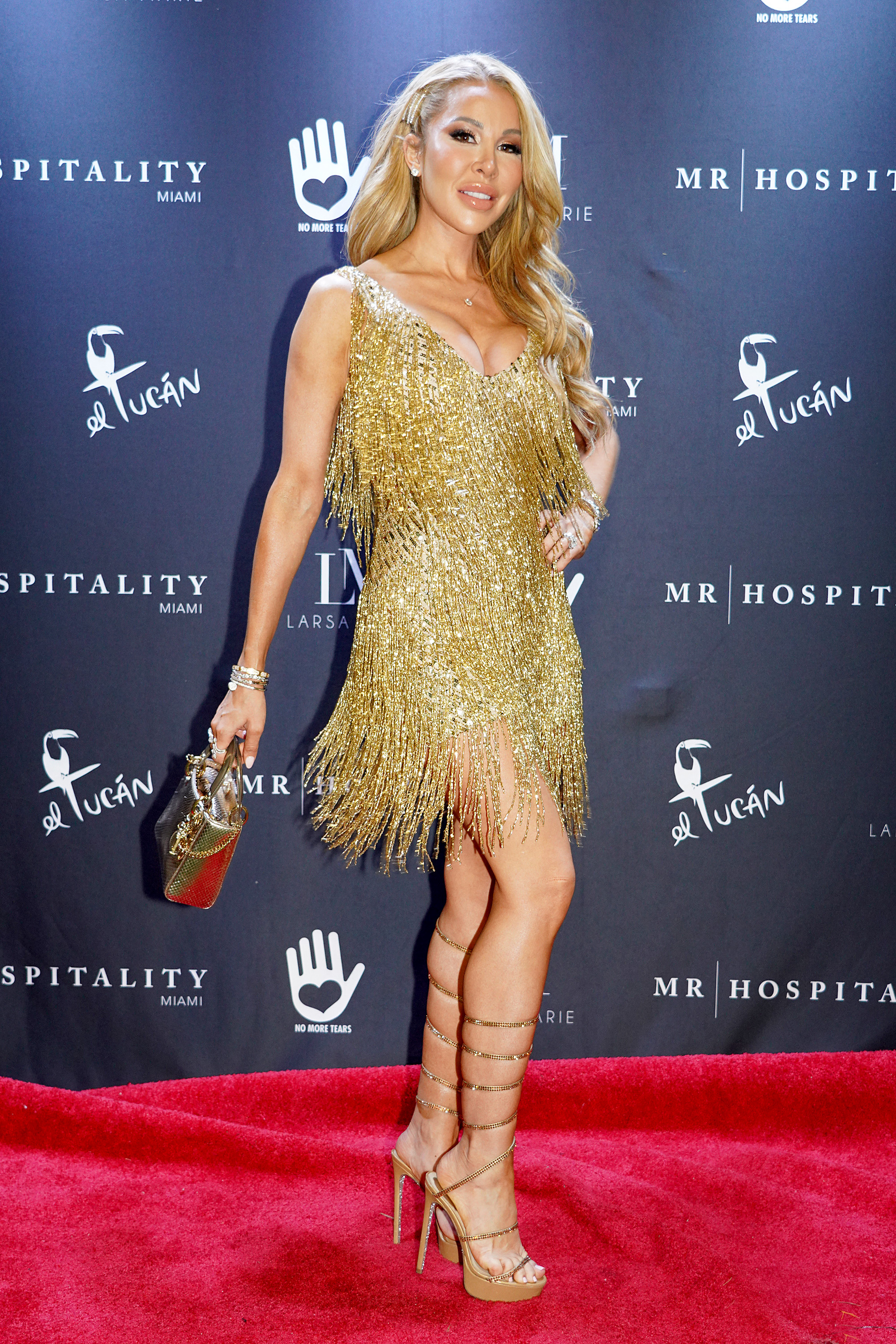 Las Vegas is calling! Lisa went all out in gold for a "Casino Royale" themed fundraiser in aid of the No More Tears Foundation in Miami. She looks like a Vegas showgirl, shimmering in front of the paparazzi cameras and unafraid to show the world exactly who's boss. The mind boggles as to exactly how Lenny was apparently looking elsewhere during his marriage to Lisa. This is a woman that many guys would kill to be with. Sometimes you don't know how good a thing you've got until you've lost it.
Beauty Takes Time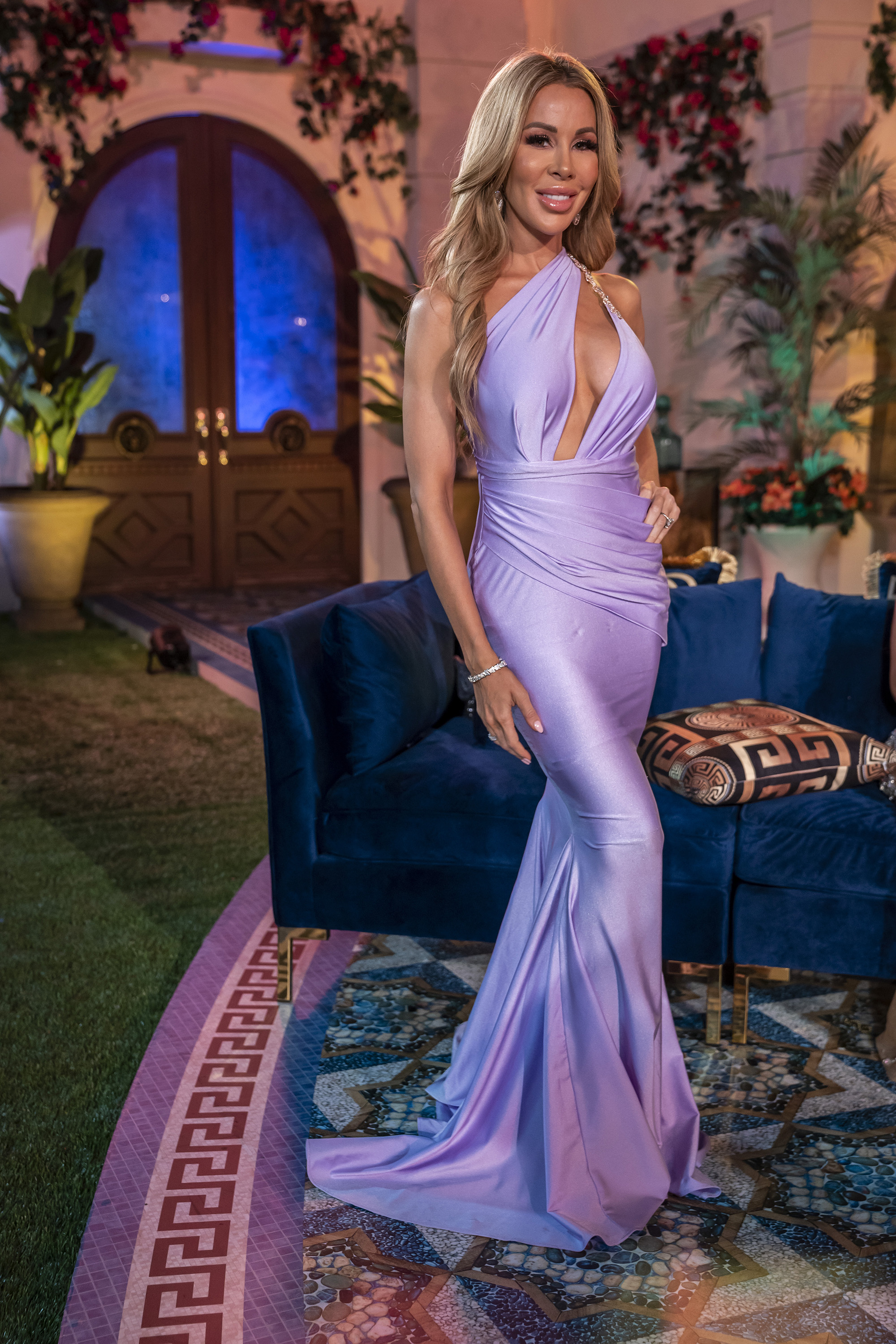 She may have kept reunion moderator Andy Cohen and the rest of her Real Housewives of Miami castmates waiting for her to arrive at the Season 4 reunion, but can you blame Lisa for wanting to get this look exactly right? The lilac gown is awe-inspiring. Lisa looks incredible from head to toe, and it is clear that the wait was absolutely worth it. The dress is by designer Michael Costello, and looks as though it was made with Lisa in mind. Simply gorgeous!
Category Is: Revenge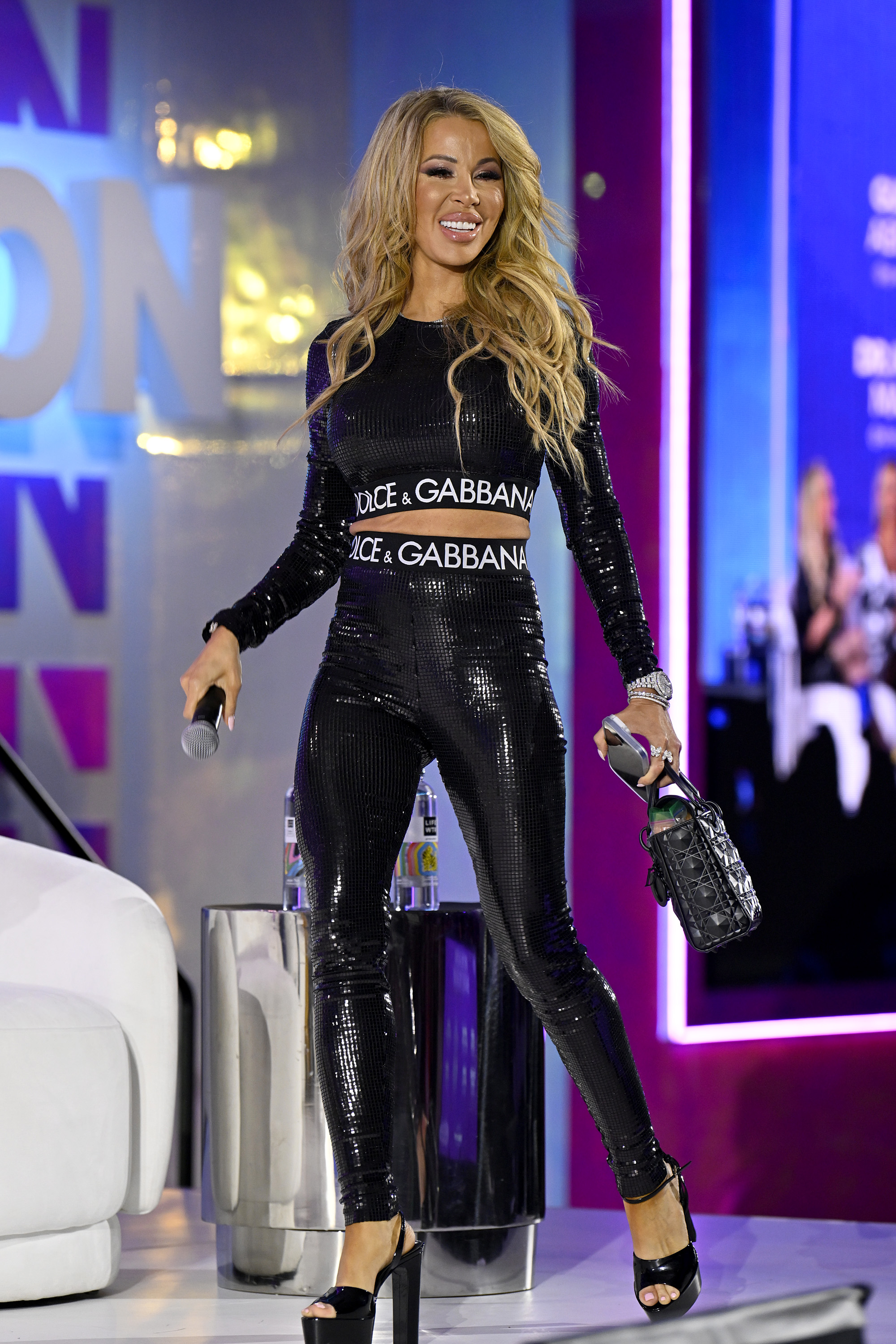 What better way to get back at your apparently adulterous ex, than by looking pure FIRE everywhere you go? Lisa heeded these words of advice when she turned up in this Dolce & Gabbana crop top and high-waisted pants combo at BravoCon 2022. It's hard to imagine Lenny's new side piece NOT feeling threatened when she saw just how incredible Lisa looked at the event. No wonder it didn't take her long to find a new partner! Fingers crossed this relationship is a lasting one.
TELL US – WHAT IS YOUR FAVORITE FASHION MOMENT FROM LISA? IS SHE THE MOST FASHIONABLE HOUSEWIFE FROM MIAMI?
[Photo Credit: Charles Sykes/Bravo via Getty Images]