Part II of the explosive Vanderpump Rules reunion aired on Wednesday, May 31 on Bravo and an extended version of the episode was released on Peacock on June 1. Viewers were treated to even more jaw-dropping drama. In case you missed it, here are a few of the biggest bombshells from the episode.
Why Is Tom Sandoval Bringing Lala's IUD Into This?
One moment from the Vanderpump Rules reunion part II that caught fans' attention was when Tom Sandoval said Lala Kent chose to remove her IUD after she discovered their former co-star Stassi Schroeder was pregnant. "You pulled your IUD the day you found out Stassi was pregnant," Sandoval said during a heated argument between him and Lala. Fans reacted to Sandoval's claim on Twitter, calling the statement "gross" and "none of his business."
After the Vanderpump Rules reunion aired, Lala took to her Instagram Story to share her thoughts on Sandoval's comment. "Tonight is the second time I have seen Sandoval diminish the conception of my beautiful, magical daughter. I'm disgusted," she said. "It makes me sit here and question who the f*** raised you." Lala then clarified that she missed Sandoval's comment while filming the reunion. "I'm so glad that I did not hear that at the reunion," she said on Instagram. "These mama bear paws would've mauled the f*** out of him."
Tom Sandoval Yelled at Production
During the cast's lunch breakup at the Vanderpump Rules reunion, Sandoval paid a visit to Raquel Leviss in her trailer. After the two chatted for a bit, Sandoval decided he wanted to talk to Raquel off-camera. "Can we have like a for real break where we're not, like, being filmed?" Sandoval asked a producer named Patrick. After Patrick told Sandoval he couldn't speak to Raquel off-camera, the Bravo star became more agitated. "I'm [going to] call a f***ing Lyft to get the f*** out of here," Sandoval said before shouting at Patrick, "I need a break from filming."
James Kennedy Atlantic City Drama
Tom Sandoval spent the majority of the Vanderpump Rules reunion in the hot seat, so when the opportunity arose to call out another cast member on their behavior, he took it head-on. During a segment where Lisa Vanderpump was discussing James Kennedy's drinking, Sandoval interjected. The cover band star said James recently lost him and Schwartz a job in Atlantic City because of his "belligerent" behavior. Sandoval explained that during a gig in Atlantic City, James got too drunk and ended up smacking a waitress on the a**. "You lost us that job," Sandoval said. "You were s*** faced."
James did not confirm nor deny the claim during the reunion.
Tom Said He & Ariana Hid Their Issues (Peacock Extended Version)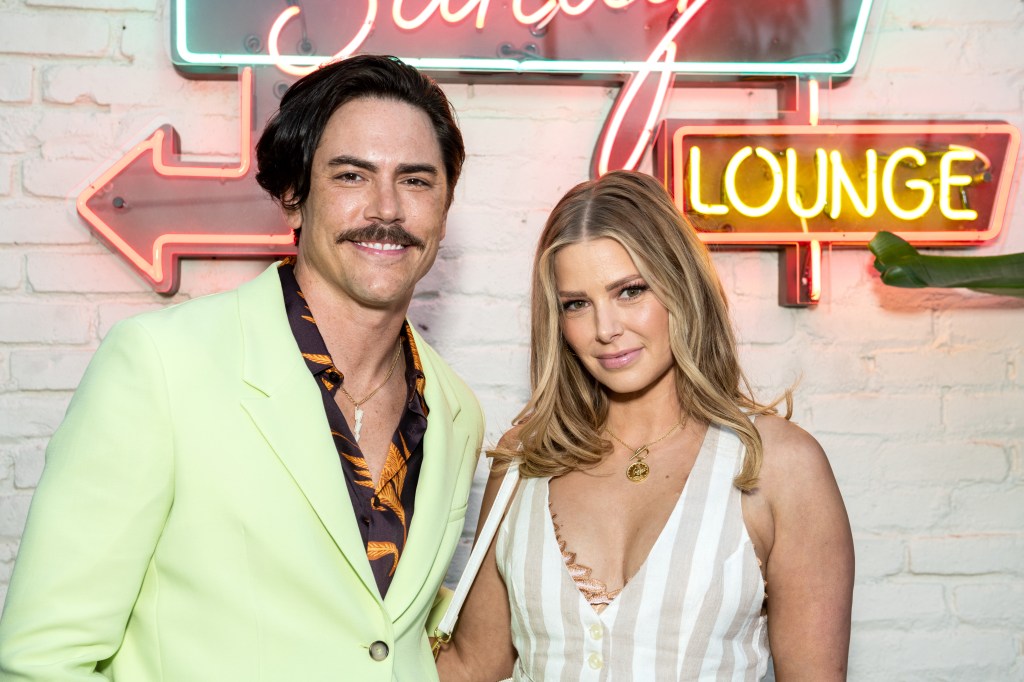 In the Peacock extended version of the Vanderpump Rules reunion, Sandoval revealed he and Ariana Madix hid their relationship issues from the cameras. "We [would] literally be arguing and then as soon as the cameras turned on, it would be like, 'Hey, honey, I'm home,'" he admitted. The reality star told Andy that Ariana was "strict" about what parts of their relationship she allowed on camera. Ariana denied Sandoval's claims, noting she has been quite open about her life, discussing everything from her intimacy issues to her mental health.
Scheana Shay Breaks Down Over Her Friendship With Raquel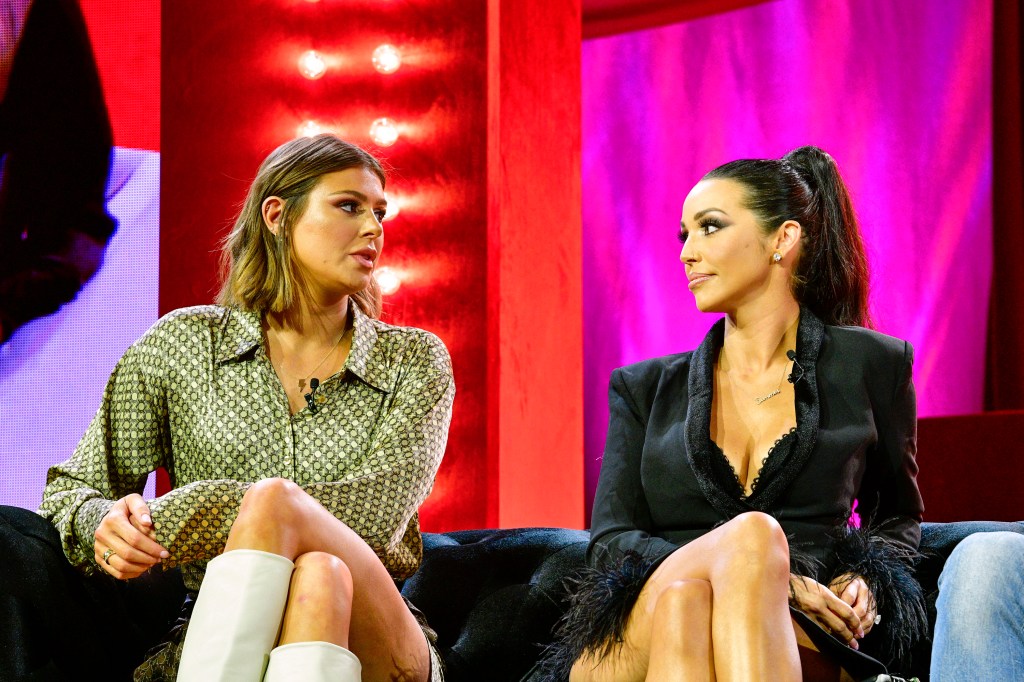 One of the most heartbreaking moments of the Vanderpump Rules reunion was when Scheana Shay opened up about her fractured relationship with Raquel. Prior to Scandoval, the two were pretty much inseparable on the show. The "Good as Gold" singer defended Raquel on several occasions this season, including having her back after she made out with Schwartz in Mexico, and defending her friend after Lala made a comment about Raquel's pool party attire. But the friendship came to a halt after Scheana discovered her friend was sleeping with her best friend's boyfriend.
In the reunion episode, Scheana called the scandal "heartbreaking," with tears in her eyes. "I did nothing but take of her," she said, referring to Raquel. "I gave her a home to live in when she didn't have anywhere to go, I was the sister to her that she didn't have growing up, I did everything for her. And for her to do this to me, it has taken such a toll on me."
TELL US-WHICH BOMBSHELL MOMENT FROM THE VANDERPUMP RULES REUNION WAS YOUR FAVORITE?