Who do you think it would take Dolores Catania to be next to, in order to see her heated on the Real Housewives?
The reality star has been on the Real Housewives of New Jersey since Season 7. Since then, viewers have fallen in love with the Jersey native's kids, her ex-husband Frank Catania, and her parents. 
Dolo is like the group's mother; she's somewhat level-headed, but she's told watchers about her fiery temper. Despite this, viewers have been waiting for the day Dolores finally lets loose on camera. There have been glimpses of Patterson Dolores here and there, but overall, a handful of fans feel she's all bark and no bite. 
But maybe it's for the best. The reality star told RealityBlurb that we have not seen her at her angriest — and we might not want to.
Should Danielle star alongside Dolores on RHUGT?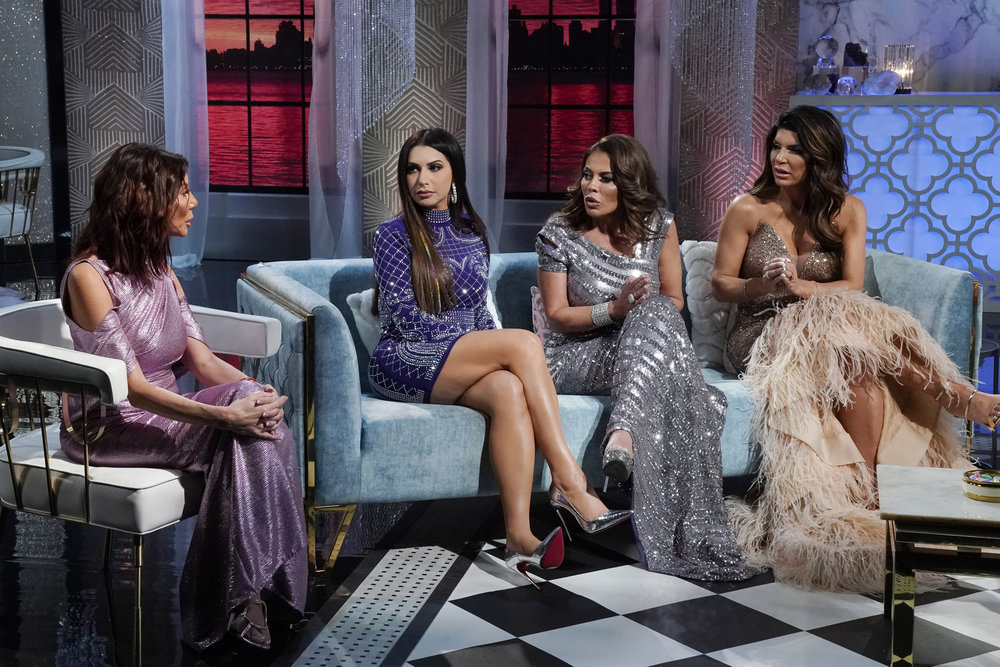 When asked who she would want to star alongside on a Real Housewives Ultimate Girls Trip season, Dolores couldn't think of anyone in particular; however, she prefers being cast next to an enemy. 
"I've never thought about it, but I wish someone I didn't like and they were on it because no one's really seen me get really f*cking mad," Dolores said. "So if I was on a Girls Trip, I'd want somebody I really disliked on there. I just can't think of who that would be."
If the Bravo gods are listening, we're pitching that the next season of RHUGT feature Danielle Staub and Dolores. Heck, throw LeeAnne Locken from the Real Housewives of Dallas in there, too.
RHONJ is rumored to be gearing up for production of the next season any day now. All cast members, including the friends, are returning, which means it's another year of Teresa Giudice and Melissa Gorga's BS. 
TELL US – DO YOU WANT TO SEE DOLORES REALLY ACTIVATED ON THE REAL HOUSEWIVES? WHO DO YOU THINK WOULD BE THE HOUSEWIFE TO TAKE HER THERE?