Real Housewives of Orange County star Heather Dubrow visited Watch What Happens Live on August 9. When it came time for questions from fans, Dr. Terry Dubrow (aka Heather's husband) was the first video guest.
Host Andy Cohen told Terry how happy he was to see him, "in light of what you have gone through" with his recent health scare. "What can you tell us happened the other night when you were out?" the WWHL host asked.
"I can tell you that I had symptoms of a stroke," Terry began, "due to an anatomical defect in my heart. I'm gonna try to say this without crying, but the only reason I'm standing here today and not six feet under is because of my best friend and my beloved wife's insistence that I go to the emergency room and get it checked out … " The plastic surgeon choked back tears. "She saved my life."
Resistant to seek help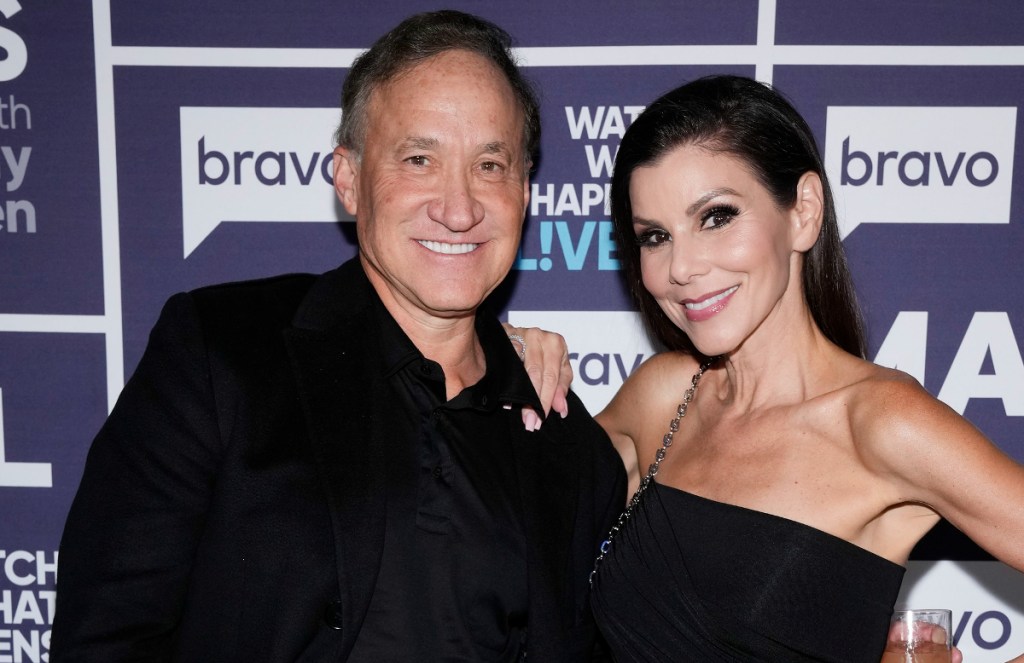 "But, Terry, the interesting thing about the story," Andy continued, "you were out to dinner, and you started having a stroke … You're a doctor, you understand things a lot of us don't about the human body. But you … refused to go to the hospital for, like, an hour." Terry kept insisting he was "fine." I'm not a doctor, but even I know that if someone is having stroke symptoms, time is of the essence. The sooner they get treatment, the higher the likelihood of a full recovery.
"So I did [finally] go and I did have a hole in my heart," the Botched star said. "The lesson here is if you or someone [you know] is having trouble speaking, is having a bad headache, has partial paralysis, even if it lasts only a minute like it did with me … until you rule out otherwise, [they] are having a stroke. You only have a few hours to get to the hospital and dissolve that clot. Otherwise, you could have a major stroke, and 60% of people die (from that)."
Heather saved Terry's life
"So that woman in that chair," Terry concluded, indicating his wife, "despite me telling her to stop embarrassing me … persisted, followed me in an Uber and called my best friends who are doctors. They convinced me to go to the hospital. She literally saved my life."
Terry went on to say that had he not listened to his wife and sought medical help, he would have gotten on a plane and come to New York with Heather for WWHL. "I would have had more blood clots from that plane flight," he explained, "and I definitely would not have survived."
"That's amazing," Andy commented. "I have to say you two are very sweet. When Heather's on and Terry's here, sitting in the Oprah chairs, he loves you so much. Your love for each other is very inspiring. I'm so glad you went to the hospital."
When Andy mentioned that new episodes of Botched will be airing on E!, Heather added, "The moment I knew he was okay was when we were in the ER and [the premiere of Botched was on], and he made them put it on."
"Oh, the narcissism is back," she joked. "We're good."
TELL US – WOULD YOU HAVE RECOGNIZED TERRY'S MILD SYMPTOMS AS A STROKE? WILL YOU BE WATCHING BOTCHED?