Real Housewives of New York is in a new era. Season 14 kicked off on July 16 with an entirely new cast, ushering in a new start for the beloved reality show.
In honor of the new season, let's take a look back at RHONY history and the women who started it all. Here is a definitive ranking of every season of RHONY from worst to best. For this list, we will be excluding Season 14 because it is currently airing.
Season 13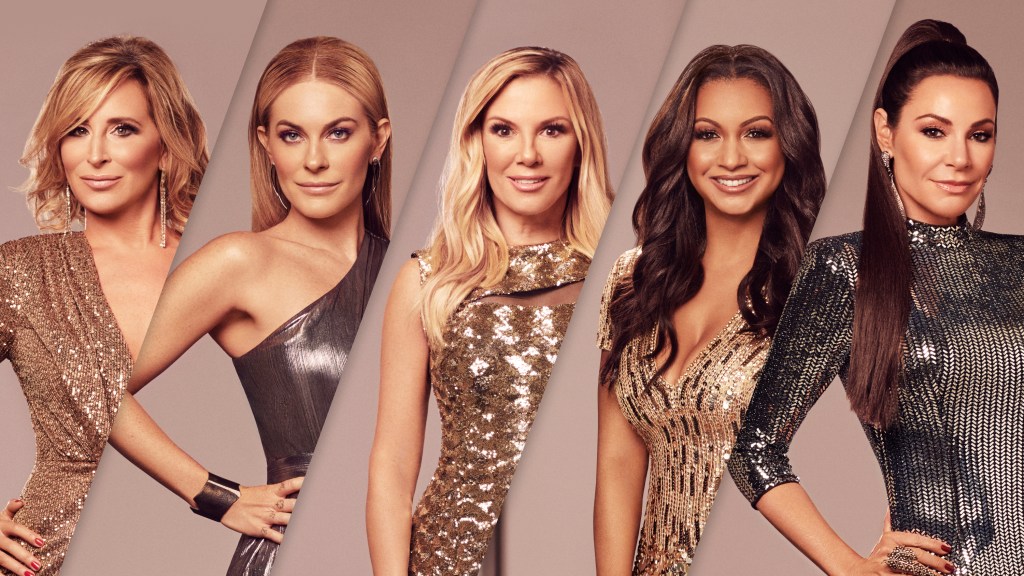 Season 13 was tough. From Ramona Singer's questionable behavior to the ladies trying to create fun moments in the midst of a pandemic, it wasn't great. According to the Daily Mail, Season 13 had the lowest ratings of any season.
Season 10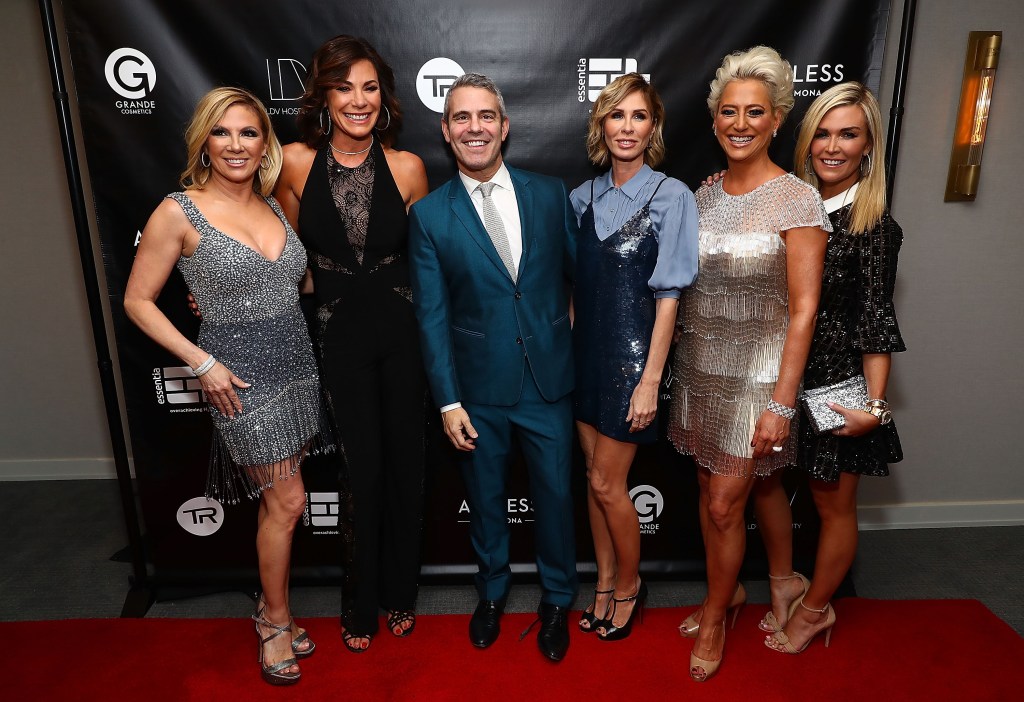 Season 10 had a lot of funny, memorable moments but it was also…kinda sad. It was probably the most somber season between Bobby Zarin's funeral and the fallout of Bethenny Frankel and Carole Radziwill's friendship. Overall, it wasn't one of our favorites.
Season 12
Season 12 isn't a bad season, so its placement on our list is a testament to the quality of the seasons that preceded it. Season 12 had a lot of positives. One was that it introduced fans to Leah McSweeney, the tattooed streetwear designer who fans loved. It also featured some iconic girls' trips, including the Berkshires trip from h*** where Dorinda Medley confronted Luann de Lesseps about the Jovani dress drama. 
Season 2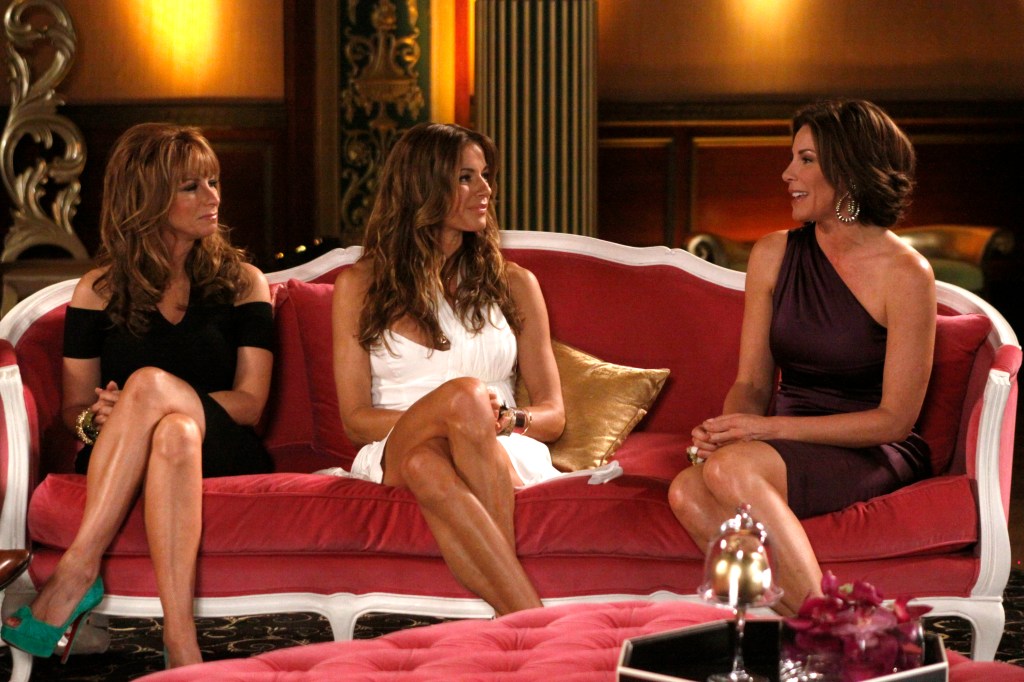 Don't be mad at us for putting Season 2 so low. Listen, Season 2 is iconic but compared to some of the later seasons, it falls a little flat. The series was still finding its footing and we don't fault it for that. We got some good drama between Bethenny and newcomer Kelly Bensimon but overall, it's not at the top of our list.
Season 1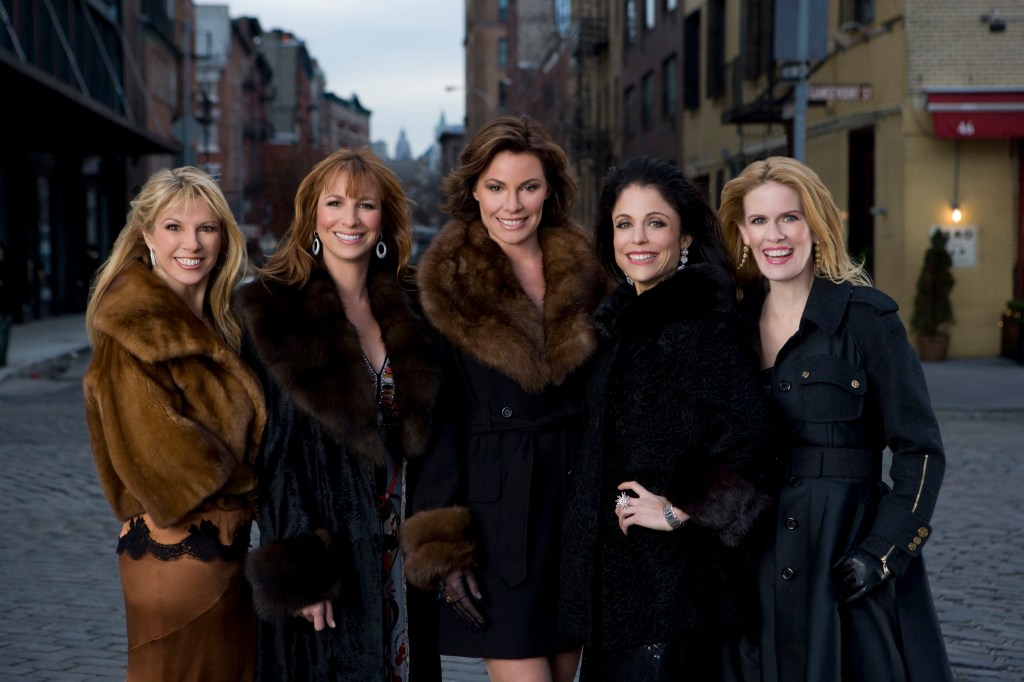 We love Season 1. After all, Season 1 is where we first met Bravo legends like Bethenny Frankel, Luann de Lesseps, and Ramona Singer. Similar to Season 2, the premiere season was still figuring out the tone and for that reason, it wasn't as dynamic as some of the later seasons. But we still love it.
Season 4
Okay, now we're talking. Season 4 is legendary. Between the unforgettable trip to Morocco to Luann calling out Alex McCord's "Herman Munster shoes," this season gave us so much. If Season 4 has a downfall, it's Cindy Barshop. No offense to Cindy but she's probably one of the less memorable RHONY housewives.
Season 11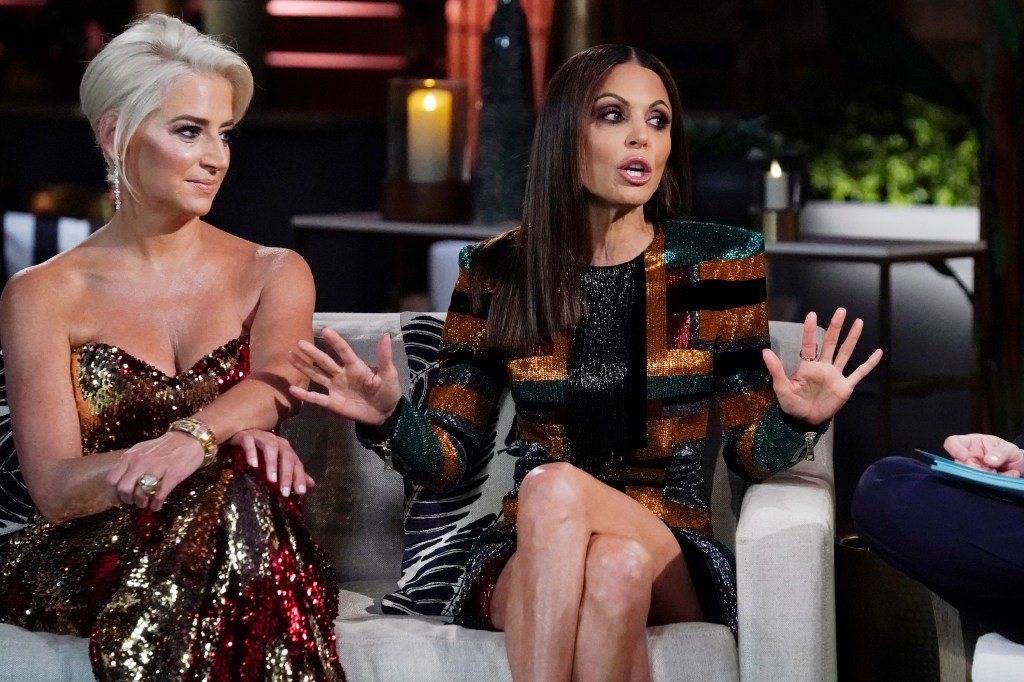 "Life is NOT a cabaret!" Season 11 was so messy and we loved that. From Bethenny's iconic meltdown in Miami to Luann complaining about sleeping in the fish room, this season kept us entertained from start to finish.
Season 9
Season 9 gave us the Bethenny and Ramona "Mention it all" fight, so we had to put it pretty high on our list. Aside from that, the season had a lot of other fun moments. Luann got married, the women took a trip to Mexico, and Carole got political. We loved it.
Season 5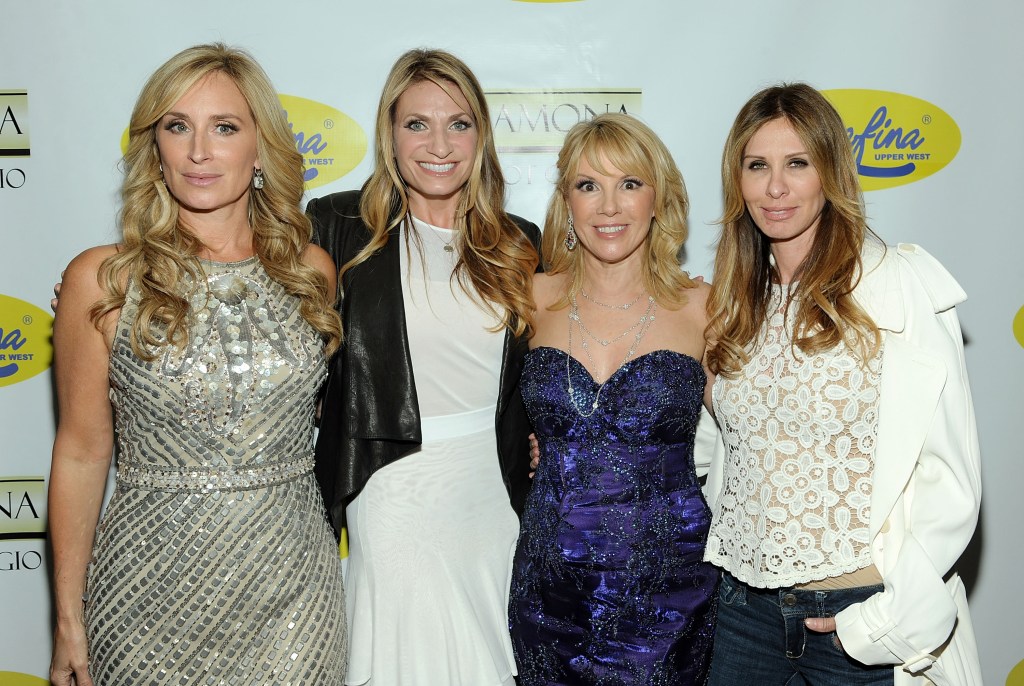 Season 5 is one of the greats. The season had a lot of positives. For one, it introduced us to three new fabulous housewives-Carole Radziwill, Aviva Drescher, and Heather Thomson. It also delivered the drama. I mean, who could forget Luann's rendezvous with the pirate in St. Barths?
Season 6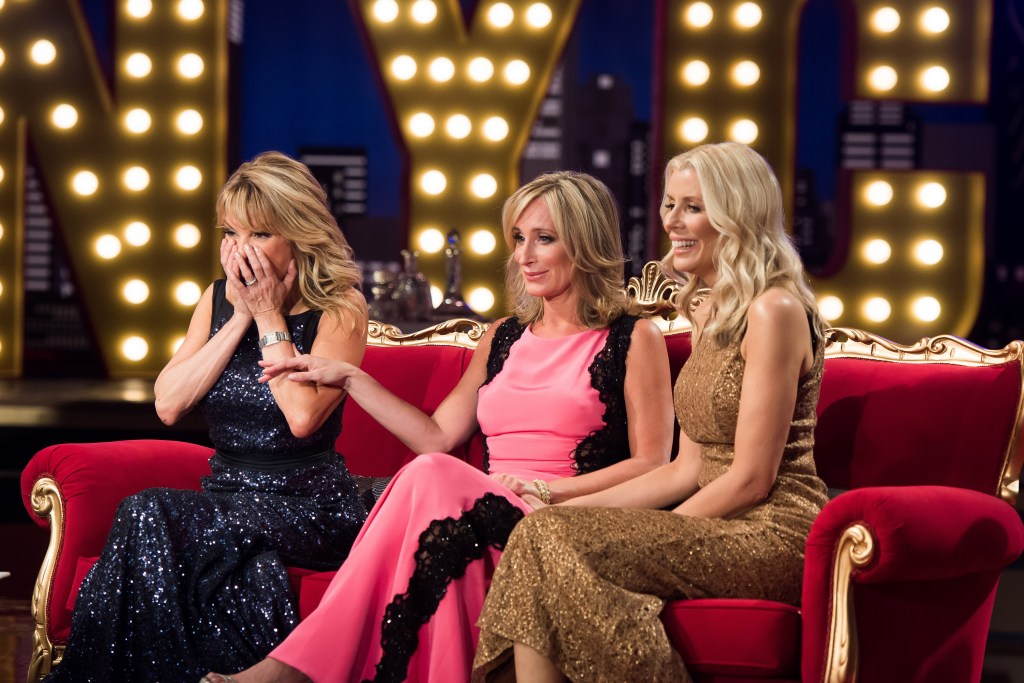 Season 6 is the season that Aviva threw her prosthetic leg across the table at Sonja Morgan's event. Do I really need to say more about why this season is high on our list? Season 6 was full of legendary moments. From Sonja's dog's funeral to the Carole and Aviva ghostwriter drama, it was simply a joy to watch.
Season 7
Season 7 marked the return of Bethenny Frankel and fans were so excited. RHONY is just better when Bethenny is there. Season 7 also featured the iconic Turks and Caicos trip when Luann told a stressed-out Heather, "Be cool. Don't be all like uncool."
Season 3
Season 3 earned the second spot on our list because it included the best RHONY fight of all time-Scary Island. The epic fight in the Virgin Islands is a core part of RHONY's history. Season 3 also included Ramona dragging Bethenny on the Brooklyn Bridge. Fans everywhere remember where they were when Ramona told Bethenny, "You have nobody in your life. Right now, you have Jason and you'll probably mess that up too."
Season 8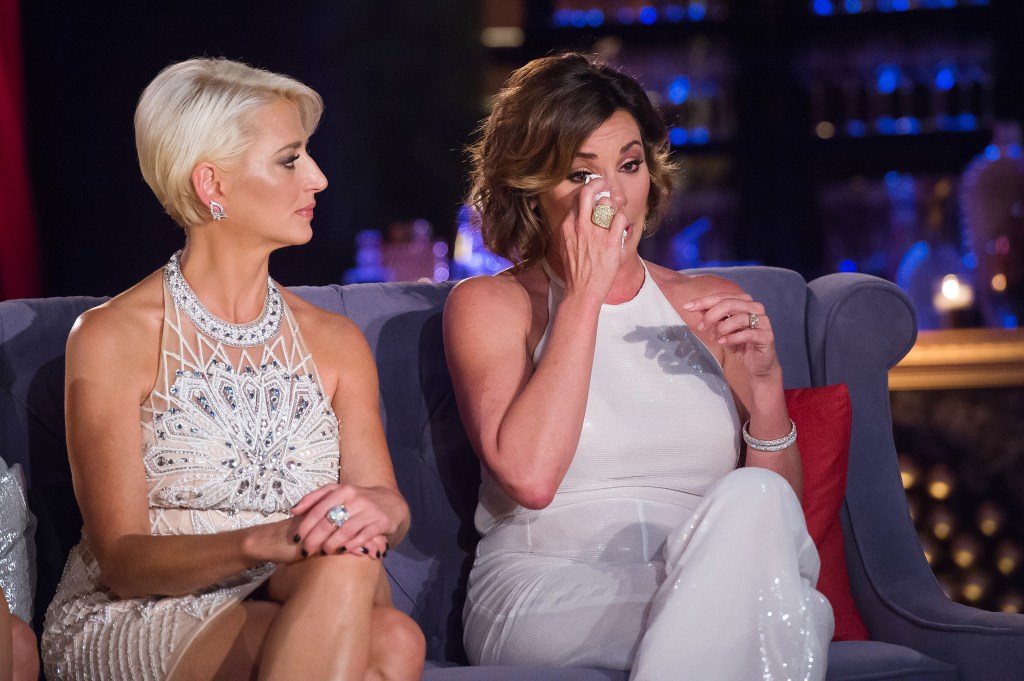 "It's about Tom." Season 8 is our favorite season of Real Housewives of New York. It was pure madness. From the drama at the Berkshires to Lu finding out about her fiance Tom's midnight makeout session, it was just completely perfect from start to finish. No notes.
TELL US-WHAT IS YOUR FAVORITE SEASON OF RHONY?