Real Housewives of Atlanta alum NeNe Leakes really did a number on Bravo. She's a show icon who could have been brought back to save RHOA during these trying times. But she burned that Bravo bridge.
During her stint on the program, NeNe gained a wide fanbase who watched her every move. When things were good, NeNe was fantastic and when they were bad, NeNe would spiral. Viewers were deeply saddened when NeNe's devoted husband Gregg Leakes battled cancer and eventually passed away. Now NeNe is speaking on how she maneuvers dating after Gregg's death. Entertainment Tonight has the details.
Moving on both in life and in love
Gregg and NeNe were married twice because they hit a rough spot at one point. Their second wedding was granted a spinoff and the couple remained close until Gregg's untimely passing. They were together for 22 years when Gregg died from colon cancer in September 2021.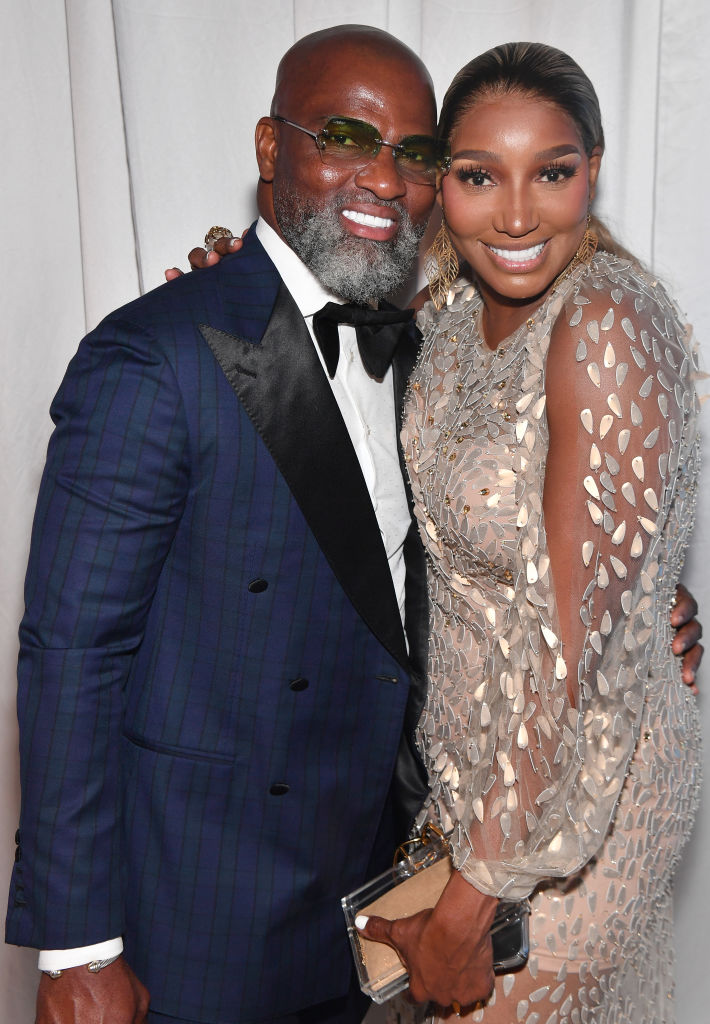 By December 2021, NeNe was back on the dating scene. She began seeing Nyonisela Sioh, who was still married. In 2022, NeNe found herself sued by Nyonisela's wife who claimed she was a full homewrecker. That relationship didn't work out and now NeNe is open to love once again.
Whilst NeNe was hosting The Bomb Fashion Show by The Fashion Bomb Daily in New York City, she said, "I'm open to dating." Preferably not men still married under the eyes of our Lord and Savior.
She added, "[I'm looking for] someone's that definitely emotionally available. [They're] going to need to be emotionally available. Someone that is loving. That loves to travel the world, you know? Somebody that really treats me good."
"Listen when you get to a certain age, you cannot be picky. You start dating who wants to date you," NeNe continued. "So whoever likes me, I like you back, honey." I'm guessing this is confirmation she is indeed done with Nyonisela. Man, does anyone know what John the Rolex guy is up to these days?
There will never be another Gregg
Despite being on the dating scene, NeNe says Gregg was her soulmate. "I always tell people that I experienced the ultimate love," NeNe shared. That certainly won't stop her from considering her options, however. "I don't believe that that kind of love happens more than maybe once in a lifetime. But I am excited about meeting a new partner," NeNe said.
Along with dating adventures, NeNe is also keeping the door to reality television open. She will have nothing to do with Bravo unless she pulls an Oscar-worthy apology to Andy Cohen.
"It just has to be the right thing. You know, I have so many people approaching me about do this reality show, that reality show, it just has to be the right thing," NeNe explained. I really, really want to believe this for her.
Along with exploring the fish in the sea, NeNe is dealing with a kid in the slammer. But apparently, Bryson Bryant is doing okay while incarcerated. "We have a great relationship. I speak to him every week… he needs to get through this process and hopefully be in a better place."
If Bryson is getting visitors in prison, NeNe isn't one of them. "I haven't visited him, I don't think I should. He's a full-on adult. But, he definitely needs to get some things in order."
As for NeNe, she'll be getting "some things in order" regarding her old Swagg Boutique rent situation. Of course, this will be in between her multiple television offers and breaking the hearts of men all over America.
TELL US – WOULD YOU WATCH NENE ON ANOTHER SHOW? DO YOU THINK SHE SHOULD VISIT BRYSON?