We pick up where Southern Charm Season 8 last left off. The Charmers are ready to celebrate the news of Madison LeCroy's marriage to her Southern Cavalier, Brett Randle. However, as expected, not everyone is in the party mood. As we know, every party has to have a pooper, and this attendee is Austen Kroll. With the departure of the red flame that is Kathryn Dennis, the cast has a lot of drama to make up for, which will also include Craig Conover trying to mediate peace talks between Shep Rose and Taylor Ann Green. On the flip side, Olivia Flowers has moved into her own/parent's home and is now the official pooper scooper gal joking with her father, saying she "thought yard people handled this." So, let's dive into the premiere episode, shall we? 
Craig struggles with long distance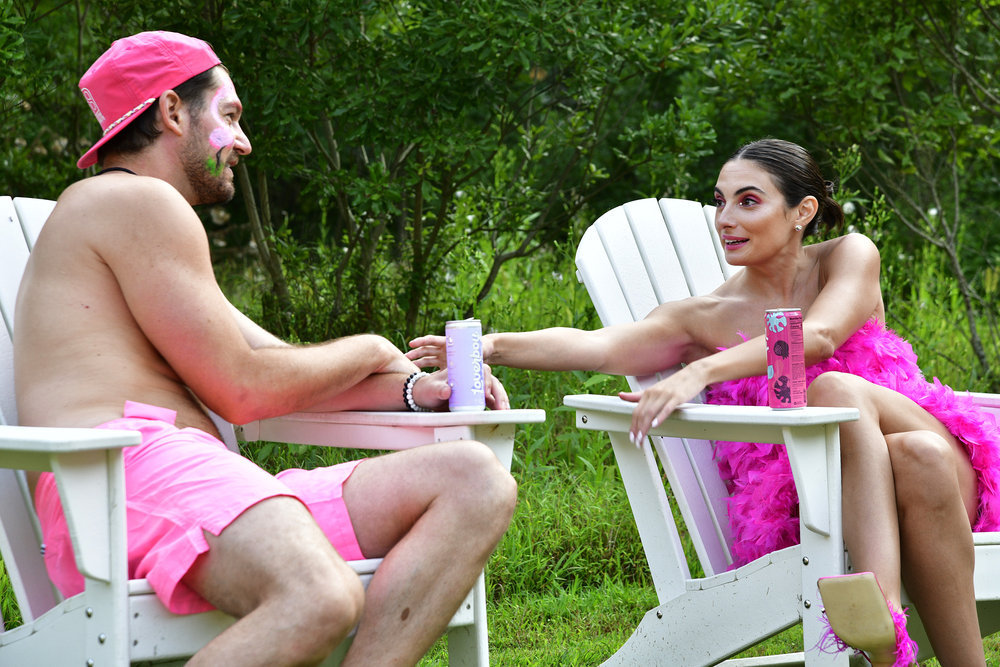 The scene opens up with a jazzy, upbeat tune and a view of the Ravenel Bridge. Immediately, viewers are transported back to Charleston, where they meet up with Craig and his steady girlfriend, Paige DeSorbo, both in matching blush lounge sets (Very "On Wednesday we were pink" vibe.) It seems the couple is renovating Craig's once asbestos-filled home, with Paige noting the sound of construction "is not the lullaby I love waking up to." 
Craig's home in Mt. Pleasant is coming along, but his home spa needs some TLC. In his first confessional, Craig notes, "When Paige and I first started dating, the house was in shambles" (it still is, buddy), but Craig is optimistic and thinks his home is finally at a level where he can start "to look at the future and the future of me and Paige's relationship." A difference of opinions erupts when cameras show the backyard's progress as the inground pool is just a hole and the spa is a sandbox. Paige calls the whole project "crazy," while Craig is over the moon about the progress. 
The topic of kids quickly comes up as Craig points to the sun shelf on the jacuzzi, with Paige correcting him that it is for "tanning," not child-rearing. The couple sit for a real milk latte, with Craig sharing he has figured out how to work from New York City, noting it was Paige's turn to figure her workload out. The most the couple have spent a part is five days, with Craig's stage five clinger comments revealing that "being away now three days from each other seems like a lot." Paige is still very much a New Yorker who isn't ready to live in Charleston forever. This storyline will be extremely interesting as the season unfolds. 
Single doesn't look good on Austen
Bravo viewers first glance at Austen in his kitchen, wearing his glasses as he tries to whisk up a scrambled egg. Nothing out of the ordinary, except he definitely hasn't had a threesome in a while, yet the scene seemed out of sorts, very Mr. Magoo feel. 
Madison, however, is flourishing in her brand-new house. Only Mads could make ramen noodles in a clear pot while carrying a pornstar martini look hot. The hairdresser's life seems pretty wholesome and a slice of Americana, as her son Hunter is seen playing laser tag with her husband. The once major villain of Southern Charm opens up by saying, "Listen, I've been a single mom for seven years, so to see Hudson and Brett play means the world to me." Are we about to see a softer side of Madison? Fingers crossed. 
Taylor Addresses Breakup With Shep
Olivia and Taylor are glued to one another's hip thanks to the shared heartbreak. Olivia revealed, "The breakups with Shep and Austen kind of brought Taylor and I closer. Neither one of us have been single in this town before so we're kind of navigating it together." Taylor loves her new sense of freedom, noting, "It's nice not to have to worry about somebody. "I feel like I'm still catching my breath after Shep."
Fans finally could hear Olivia's side of her fallout with Austen as she noted, "When we got back from New York, he just kept telling me to give him a chance to be the guy that I knew and thought he was. I said, 'OK,' and then not even a week later, he told me that his feelings had changed." Taylor, however, did not feel the same way, noting her time with Shep was "totally a mindfu*k." However, Shep wasn't willing to put in the work, telling Taylor, "I will not change."
Whitney Sudler-Smith returns home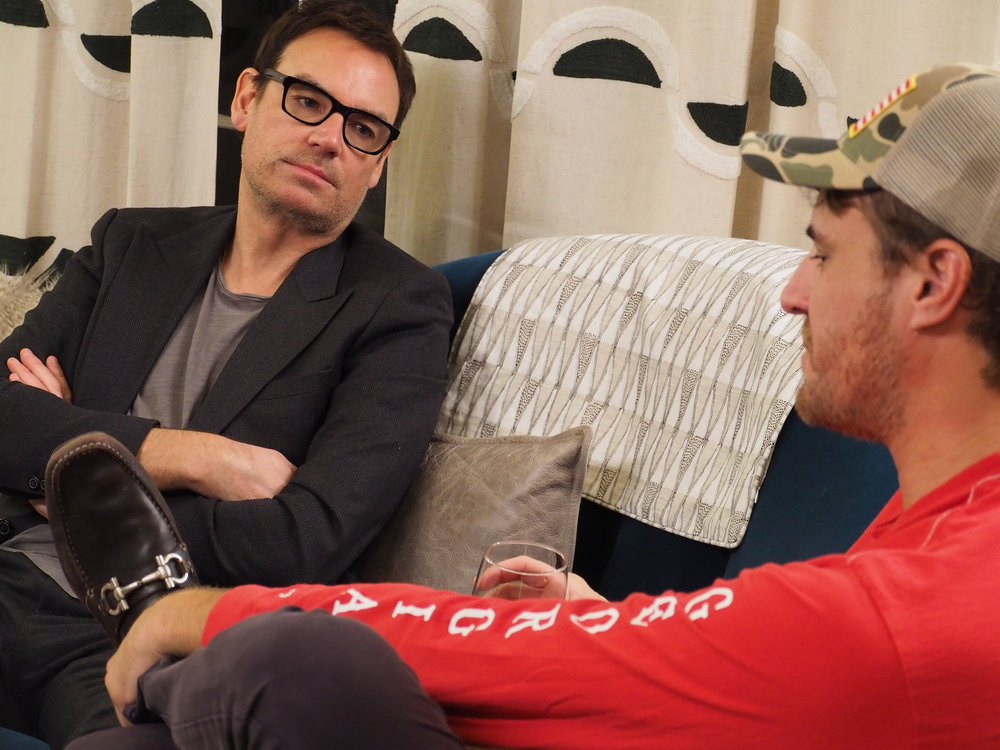 Nothing is more satisfying than watching a rich kid pick up pee pee pads after his mother's dog, who hasn't listened to a lick of potty training. Randy, the new butler, looks on in disgust as Whitney Sudler-Smith haphazardly curses and throws the stained pad away. Patricia Altschul is looking fabulous, even fighting a runny nose. Standard Southern Charm!
Engagement party from hell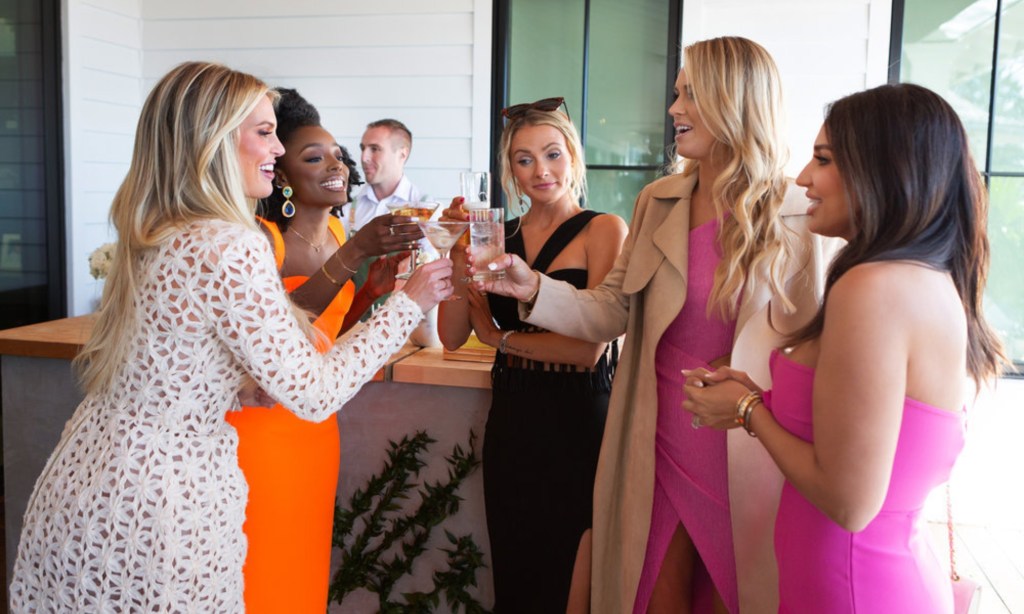 Nothing can ever go as planned, and Madison's engagement party is no different. This, even though she and Venita Aspen have finally called a truce. An awkward encounter between Brett and Austen was everything fans were living for as Madison thrived in the tension. Austen couldn't even make a proper entrance. He tried to turn on his heels and retreat from the dreaded introduction. Awkwardly, Austen hands over what looks like an alcohol-based gift but notes, "Whatever you do, don't shake it. If it's ticking, it's a bomb." Yikes! I just can't with this dude; not a great first impression. 
Austen actually tells the cameras, "I thought that this guy was going to be like, a Greek god. I mean, the way that Madison talks about Brett. She's like, 'Oh you know, his d*ck is so big and he's so f*cking hot.' Seriously, what does this guy have that I don't have?" He doesn't get caught with multiple women in his bed, Austen; that is what he has!
The party atmosphere reaches its boiling point when Taylor brings up her failed relations with Shep to the guys. She says he "cheated on me tenfold, and I know some of y'all know about it." Taylor is referring to the rumors that Shep had hooked up with Leva Bonaparte's employee, Mia Alario, but the trust fund baby claimed it never happened. The upset blonde even went as far as to claim that Craig found the whole situation hysterical, but the Sewing Down South founder stepped in to defend his honor. He claimed he tried to stop Shep from making the mistake. The reason he didn't reach out to Taylor was because of his friendship with Shep.
"He's a f*cked-up human being," Taylor yelled at Craig, pointing out to him that Craig also "didn't have my back." The back and forth escalated rather quickly between the two. Craig was yelling, "I f*cking threw him through a f*cking wall, alright? So screw you. If it wasn't for me, he would've slept with the f*cking girl, and I should've let him. Jesus, stop f*ckng yelling at me. I didn't cheat on you; my friend did. So stop f*cking yelling about sh*t you don't know about." There was a lot to unpack for the first episode, which only means this season is going to be a hoot!
Southern Charm Season 9 airs Thursdays at 9/8c on Bravo.
TELL US: ARE YOU EXCITED FOR THE NEW SOUTHERN CHARM SEASON AS MUCH AS WE ARE?