The OG of the OC had Teddi Mellencamp's number. Vicki Gunvalson has always been stuck to Real Housewives of Orange County castmate Tamra Judge. And hasn't been shy about her feelings when Tamra made new friends on the show.
But things have gone to the next level with Teddi, a former Real Housewives of Beverly Hills star and Tamra's co-host on their podcast. Vicki and Teddi have been going back and forth in the press for months now while Tamra has tried her best to stay out of it. It's looking more and more like Tamra can't stay out of it if she wants to be friends with both women.
Playing nice
Vicki recently spoke with People and continued to gripe about Teddi and her past comments about her. In response to how she handles interactions with Teddi, Vicki stated, "I just say 'Hi.' That's it, I'm good."
Tamra was by Vicki's side during the conversation and Vicki didn't miss the opportunity to remind her that she was trying to play nice. "She was with you and she was standing there and I said, 'Hi Teddi' and I said hi to her husband," Vicki noted.
This came after Tamra had previously defended Teddi, saying Vicki "went after her first." Vicki denied starting the fight, to which Tamra doubled down.
"You're going to defend Teddi no matter what, so it doesn't really matter," Vicki sniped. "Why not defend me?" Tamra then replied that she was "defending the truth."
Did I say playing nice? Scratch that!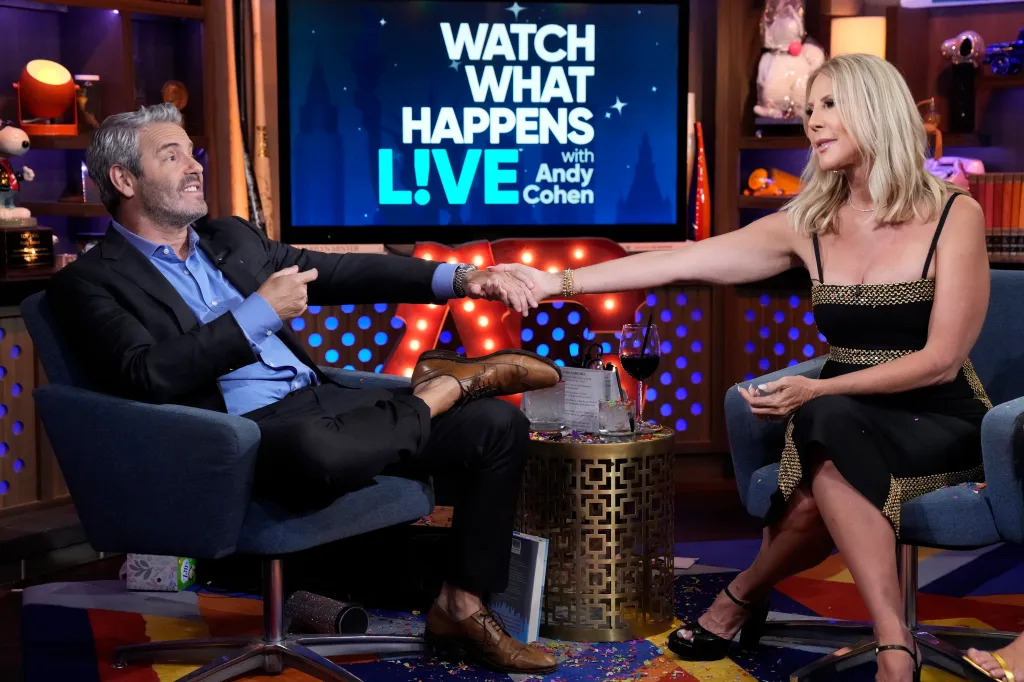 After Vicki's comments, things escalated when the two enemies were pitted against each other in a BravoCon panel called "Dynamic Duos."
Teddi certainly delivered when she was called on stage to "Squash That Beef" with Vicki. When Andy Cohen asked Vicki about the possibility of being jealous over Tamra and Teddi's friendship, Vicki was quick to dismiss it. "Listen, I can share my friends, I'm not that kind of girl," she asserted.
Vicki then brought up Teddi's most infamous dig against her. The one where Teddi asked where Vicki was during the January 6 Capitol riots. Vicki fumed, "We can go way back — I'm gonna go berserk on it — one of the things you said was, 'Where was I on Jan. 6?' Why the hell would you ask me where I was on Jan. 6?"
The RHOBH alum shot back, "Here's the thing, Vicki. I tried to give you a little bit of grace. I originally thought that maybe you just had issues between me and Tamra being such close friends."
Teddi added, "Then I realized, you were probably just triggered by somebody that actually has cancer." Yikes! I see the gloves are really off. Teddi is obviously referring to her recent experience with skin cancer in comparison to Vicki's cancer scam with former boyfriend, Brooks Ayers.
An angry Vicki responded, "That's so gross, you're gross. I have no respect for somebody that would say that to me. How dare you. Buh-bye!" Andy decided to stop things there, to the fans' dismay.
Looks like this feud isn't going to end anytime soon, with Tamra firmly in the middle of the drama. Which is exactly where she's comfortable.
TELL US – ARE YOU TEAM VICKI OR TEAM TEDDI? DO YOU THINK TAMRA SHOULD PICK A SIDE?