While the rest of the Vanderpump Rules cast is in Sundance celebrating Katie Maloney's 30th birthday (and instagramming the hell out of it), James Kennedy turned 24 with a new lady by his side! 
Recently James was showmancing dating Lala Kent, who never actually confirmed whether or not they are a couple (Kristen Doute claims they were using each other for the show), but have they officially split? 
CLICK THE CONTINUE READING BUTTON FOR MORE!
[Credit: Twitter]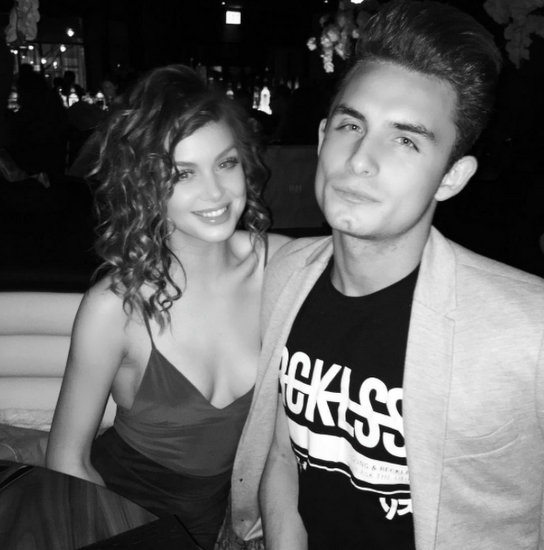 "itsjameskennedy: Big thanks to @eatstk for my birthday dinner – cheers @shaychicago #latenight #pumprules" [Credit: Instagram]
According to James' instagram, he seems to be newly attached to a woman named Raquel. Raquel, crowned Miss Sonoma County, is also a model and college student. Interestingly, James has remained friendly with Lala! After celebrating his birthday with Raquel, he and Lala traveled to Chicago together this weekend for a DJ gig. 
Well, well… James and Raquel certainly seem smitten with each other if social media is to be the judge. Also a little bird (aka Jax Taylor's now expired pre-WWHL Periscope broadcast) claimed James and Lala were fired from SUR and will not return to Vanderpump Rules next season. Jax didn't clarify if something specific happened to cause their demise, or if they just weren't a good fit for the show? 
James still appears plenty connected to the Vanderpump-Todd family, however! More photos of James and Raquel are below.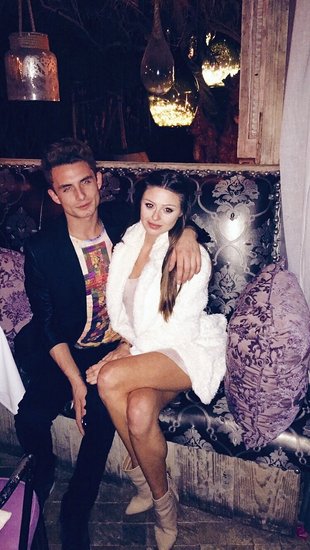 "Feeling like a princess because of @itsjameskennedy," tweeted Raquel. [Credit]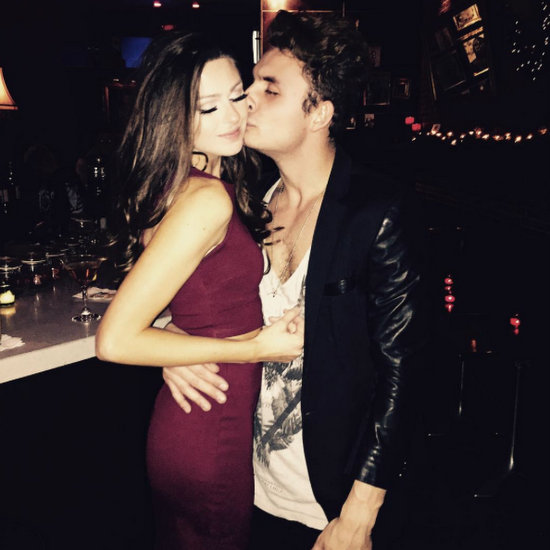 [Credit]
And speaking of good riddance to bad rubbish, Stassi Schroeder returns tonight! After all her complaining and calling Vanderpump Rules toxic, Stassi just couldn't stay away. 
Stassi is still wrestling with her decision to sink to SUR's level, at least according to her instagram. Exactly how many times is this girl gonna quit, whine, then return? Happened in season 3, and now again.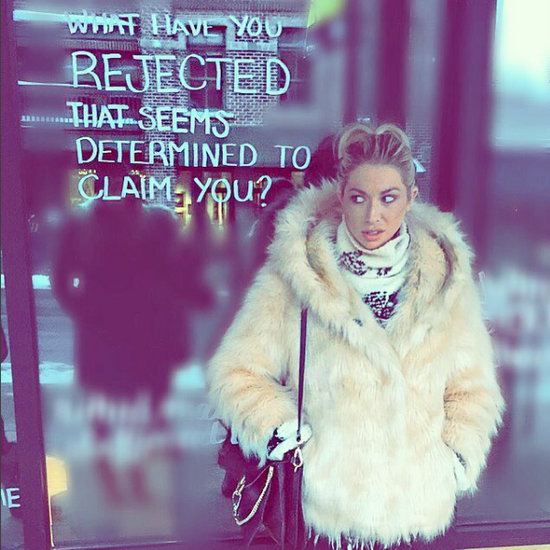 "stassischroeder: Answer: Vanderpump Rules. Hold on to your wine glasses. I'm back, bitches." [Credit]
While most of the cast is in Hawaii wondering who should bail Jax out of jail, Kristen and Stassi are back in LA commiserating over being left out. WAAAAH!
Reality Tea will be live-tweeting, so make sure to join us. 
TELL US – ARE YOU SHOCKED JAMES FOUND ANOTHER WOMAN WILLING TO DATE HIM? ARE YOU EXCITED FOR STASSI'S RETURN?
[Main Photo Credit: Instagram]