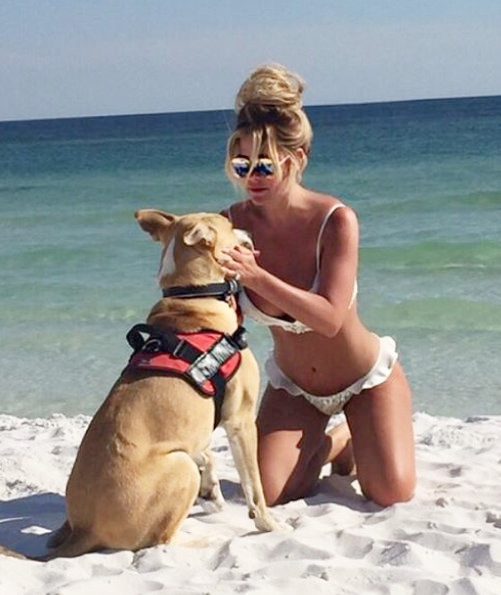 Kim Zolciak, her husband Kroy Biermann, and their brood of 6 kiddos are in Destin, Florida for their annual beach vacation. Annual vacation – as if Kim doesn't spend at least 50% of her time photoshopping herself in bikinis on various beaches. 
This time Kim and Kroy's brood was even bigger when they included their new rescue dog Sinn. Chef Tracey apparently saved Sinn and seven other puppies from the same litter. This is the first time Kim hasn't had an itty-bitty dog, but she seems to be enjoying her new addition a lot. Sinn definitely takes after his mama in the attention-seeking department!
The Don't Be Tardy star shared photos of her posing on the beaches of Destin in her bikini, along with photos of KJ, Kash, and the twins Kaia and Kane. Brielle Biermann was also on hand to uhhhh… hmmmm… what exactly is it that Brielle does again? 
CLICK THE CONTINUE READING BUTTON FOR PHOTOS!
TELL US – ARE YOU READY FOR DON'T BE TARDY TO RETURN?
[Main Photo Credit: Instagram]