Last season, Lisa Rinna sacrificed her friendship with Lisa Vanderpump, her popularity, and very possibly her sanity in a quest for the truth. She learned a hard lesson about the price of owning it in the process, but that, combined with the loss of her father, has inspired a shift in perspective. Of course, that does not mean Lisa is keeping her lips zipped, her comments to herself, or staying out of the drama… Thank God!
After losing her father, Lisa recognized "life is too short" for pettiness and was done fighting with Lisa Vanderpump once Real Housewives Of Beverly Hills started filming.
CLICK THE CONTINUE READING BUTTON FOR MORE!
"I was in a totally different mindset to be honest with you, and I think when you lose a parent it really changes you – it really puts everything into perspective, and so I was actually happy to see her," Lisa claims, "because I have a long history with Lisa. We didn't have a good year last year, obviously."
"I'm not really the kind of person who holds grudges. I really just don't," Lisa elaborates. "Especially after losing my dad. Life is too short – it really is – I just wanna move on, and move through, and let go."
Lisa also realized that even though RHOBH is technically real life, it's ultimately a TV show, with the cast living two real lives simultaneously.
"Harry reminds me of this all the time – when I come home and I'm in the drama, he'll say, 'Lisa – it's a TV show in the end.' So it helps me to let it go. Others might hold on to it and take it a little more personally," she explains. "I mean, it is personal, because you are dealing with personal things, so it's a very hard line. It's not an easy show to do. But in the end – three years into it – to me, it's a TV show."
Yet despite her best intentions Lisa is a magnet for drama. "Like I was kinda born to do this!" she jokes. "Like peanut butter to jelly!"
RELATED – Eden Has A Lot To Say About RHOBH And Herself
"This season goes so all over the place – you can't make it up! It's like having hard balls thrown at the back of your head, and you're sitting there going 'How do I deal with this right now?' And you know – things fly out of my mouth, and I go, 'I can't believe I just said that!'" Lisa adds. "Sometimes, you just are in the heat of the moment, or I should say I am in the heat of the moment, and I'll joke around and then people take it seriously."
Although this season the lesson learned is, instead of fighting with old friends from before the cameras, Lisa is fighting with new girl Eden Sassoon instead. "It's always great to have new blood. It brings about great new energy to play with and the girls are strong," says Lisa of newbies Eden and Dorit Kemsley.
"You'll have to watch… I think [Eden] does quite a good job, actually," Lisa smirks.
Lisa and Eden became friends on the show, then they became not friends. All in the span of a few episodes! "Eden and I have a really interesting arc," Lisa tells Access Hollywood. "I did not know her until the show. Of course I knew of her father, and Eden has a Pilates studio near where we live, so my daughters and I would like peek in, but I had never met Eden before."
"I think everybody has their own perspective and their own reality," Lisa continues, "and Eden's reality is different than my reality, and I think you're gonna see that play out."
Lisa also had an issue with long-time pal Kyle Richards, but Lipsa says now they're all good now. "I sent her an emoji of me with a zipper over my mouth," she laughs. "We had the biggest laugh about it. That's how you have to deal with this show if you can. Otherwise… [expletive bleeped out]. You cannot take this stuff seriously. Otherwise I'd be Yolanda on so much medication!"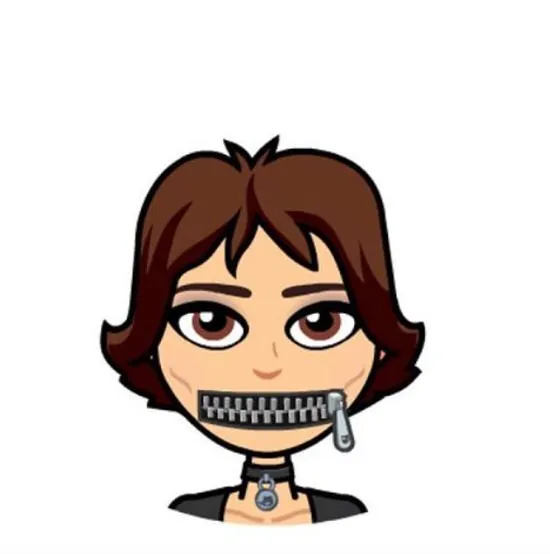 [Photo Credit]
"I think these are really all great girls: they're strong, they're really smart, they're fun," Lisa declares, "You know, it's a good group."
Lisa claims to be done stalking social media. (We'll see, Lips!) "This show brings about some pretty nasty comments. I do not look at it anymore. I learned my lesson."
They warn all the new girls to avoid social media, as well, but no one can help themselves initially. "It's like a drug," Lisa admits.
Lisa's daughters also no longer get upset over the comments directed at their mom. "Now they're used to it. They've been through this for three years. They also see that all of the women that I work with are great women, and that it is a television show. It's hard to put it in perspective, but because they've grown up in the business."
TELL US – DO YOU BELIEVE LIPSA IS A WHOLE NEW GAL? ARE YOU RELIEVED SHE AND LVP ARE GETTING ALONG AGAIN?
[Photo Credit: Charles Sykes/Bravo]