As cool as I think it is to be a Real Housewife, I feel like it has to be a pretty stressful gig as well- especially for a first-timer like Tinsley Mortimer.  I like Tinsley so far, but I feel like she's in a little bit over her head with all the outrageous personalities on Real Housewives of New York. So I don't blame her for jetting off to Mexico while this current season is airing.
I, too, would need a break from reliving the drama watching the episodes and scrolling through social media commentary. With that said, it seems like Tinsley's Mexican getaway looks like it was just what she needed at this point.
This vacation is definitely a step up from living in Sonja Morgan's infamous townhouse. Tinsley posted a photo of herself relaxing in a hammock and captioned it with "Living the hammock life. Still not sure how to get off of this thing…"
Tinsley alluded to her rumored relationship with Scott Kluth when she posted "His and Hers tequilas! Now where's my lime?"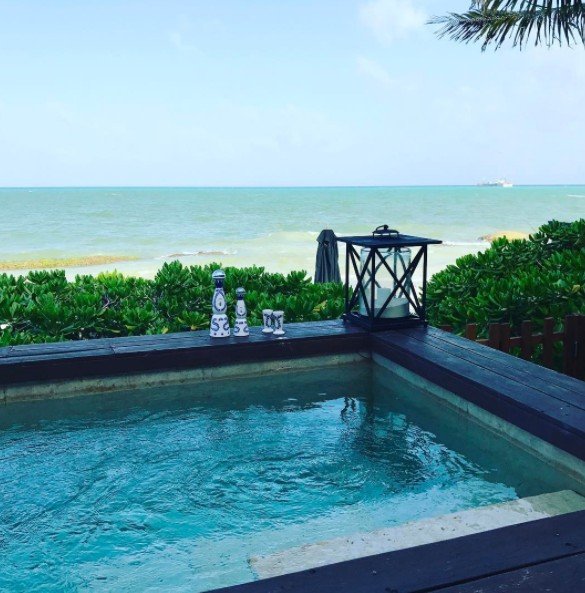 Who took this photo? Was it Tinsley's boyfriend? A staff member at the resort? Thanks to confirmation bias, I'll go with the former. Otherwise she's a real maven with the self-timer. Along with the pic, Tinsley wrote "I just need a margarita and I'm all set! I've found my paradise."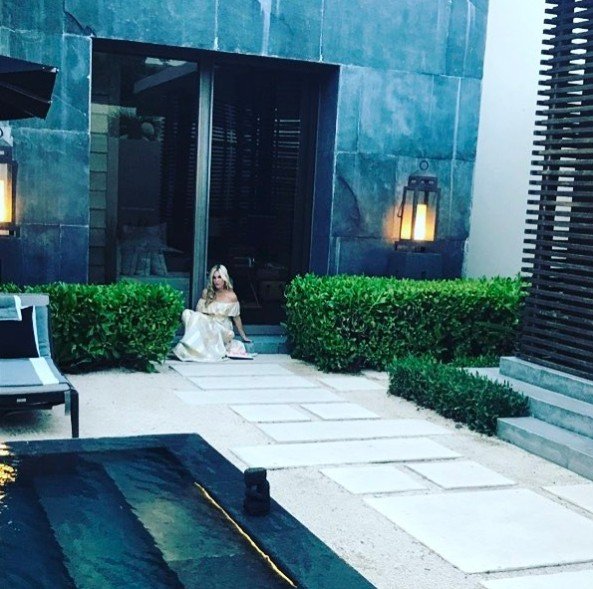 I don't blame Tinsley for getting upset when the vacation came to a close. She posted, "This is how I feel about leaving today… Adios Mexico, I'll be back soon!"
RELATED: Tinsley Mortimer Doesn't Know Where She Stands With Sonja Morgan
TELL US- WOULD YOU GO ON VACATION WITH TINSLEY? DO YOU THINK TINSLEY IS A GOOD FIT ON REAL HOUSEWIVES OF NEW YORK?
[Photo Credit: Instagram]