That last Real Housewives of Beverly Hills vacation didn't go so well for Erika Girardi and Lisa Rinna. Erika infamously yelled at Eileen Davidson, "You don't know what I deal with every night," and Lisa accused Dorit Kemsley of "doing coke in the bathroom."
Needless to say, I don't blame them for wanting to take a trip without the other cast members. Lisa and Erika took a break from the 90210 to visit Tokyo.
No word on why Lisa and Erika are in Tokyo or if Erika is there as Erika Girardi or Erika Jayne. Maybe Rinna is looking for design inspiration for those dusters she sells on QVC? Maybe Erika is filming another music video for her to talk about all next season? Or it is honestly just possible this is a "casual" trip they took using Erika's spare private plane.
As of now there's no explanation for the venture, but the ladies have shared some photos. Lisa shared a photo of her and Erika standing in a crowd on the street with the caption "L & E Tokyo." Very Gossip Girl there with the initials in the caption. XOXO.
And of course Erika put up a bunch of photos with her glam squad to showcase her various looks. Erika posted this photo with her crew captioning it with, "These fools."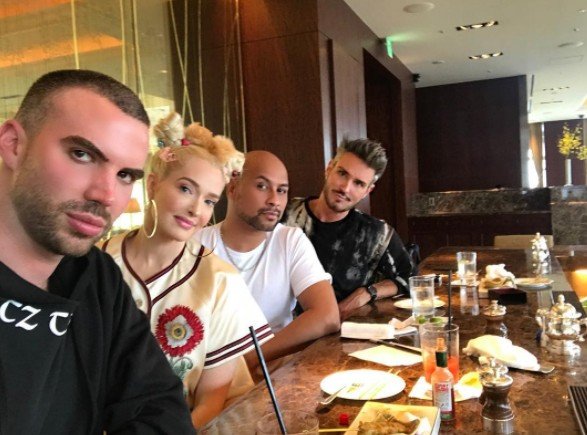 The pink hair made a return in Tokyo and it's very clear that Erika Jayne is on this trip (at least during this one day) and not Erika Girardi. The lawyer's wife would never rock that look. The pop star is definitely in the house.
Erika showed off a hairstyle with two buns and some lady bugs and flowers as well. She captioned the photo with, "Doll vibes."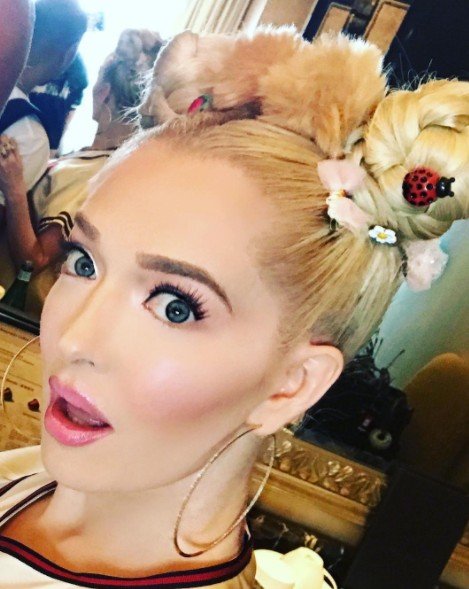 RELATED: Erika Jayne Has Written A Tell-All Memoir
TELL US – WOULD YOU GO ON VACATION WITH LISA RINNA AND ERIKA GIRARDI? ARE YOU LOOKING FORWARD TO THE NEXT REAL HOUSEWIVES OF BEVERLY HILLS SEASON?
[Photo Credit: Instagram]