I'm pretty sure the ladies of Real Housewives Of Orange County were able to put 100 viking warriors to shame with their brutal ceaseless fighting. So, SKOAL!
Peggy Sulahian is just kind of just the worst, isn't she? Maybe she's a nice person, and she seemed OK at her Armenian anniversary party, but as soon as you take the Diko away from Peggy she turns into a judgmental, overbearing, clueless buzzkill intent to smother the fun out of any party with her nonsensical ramblings. Even a Viking send-off. I don't want to be mean, but perhaps Bravo needs to issue 'Funness' qualifying exams.
There were men in fair isle sweaters serenading the ladies, then fighting over the amorphous blondes (Shannon Beador is convinced it's her because Vikings "like a girl with a lil meat on her bones," but would Shannon really touch whale blubber? I feel like it's not very holistic…). But anyway, there were men doing all this for all of them, and in the middle of it all Tamra Judge and Vicki Gunvalson were hugging and kissing like it was 2010, and Vicki even apologized to Shannon – more on that in a bit – then in walked Peggy, wearing a blood red caftan, and out for blood!  She ruined the whole thing. Again.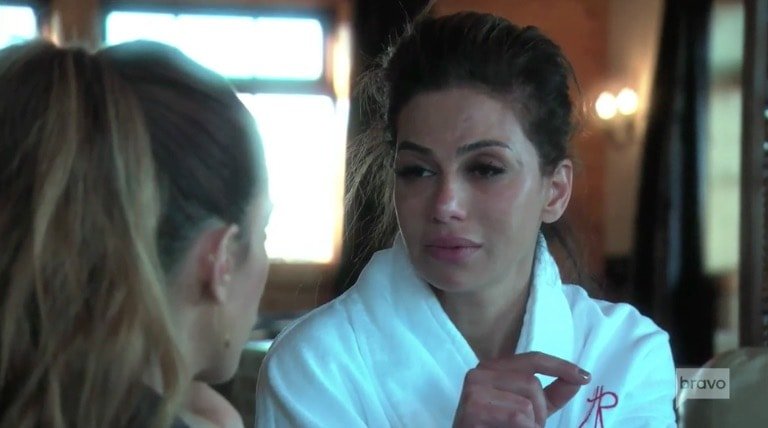 Peggy has actually been hiding in her room, perishing. Not shopping for presents nor the taste of fermented shark could rouse her, but 10 minutes before they're supposed to leave for their final dinner she comes to Lydia McLaughlin, wearing her pajamas, famished, and with a tale to tell. Luckily Lydia had popcorn. Which was perfect because Peggy brought a movie!
Peggy claims was hibernating because she was sooooo upset that Kelly Dodd mocked her father's death, but that's not all –Meghan Edmonds – and her nanny! – are both negligent drunken lushes! Here's Peggy's story (with only slight embellishment and hyperbole from this author): Apparently Peggy had retired to bed from the drunken Vicking shitstorm that was Vicki's near death experience – or maybe it was the official funeral to bad Vicki being a Bad Vicktim? – but anyway, alcohol was had in the paying of disrespects, and Peggy wound up yelling at Kelly over whose husband would call whose husband to set the whole matter straight, because women can't fend for themselves in Armenia or California – only Viking warrior ladies.
Peggy's comment was so stupid that Kelly caustically joked that her dad would call Peggy's dad, but Peggy doesn't speak reality and believed Kelly was really, truly making a dig against her recently deceased father, instead of just reciting a playground mock. So Peggy stormed off. But then she heard a'wailing! It was a baby!! A baby screaming for 10 minutes, so Peggy went down the hallway to investigate and found Tamra and Kelly drunkenly laughing hysterically at her behind her back! Naturally Peggy pressed "Record" on her iPhone and stood there taping them, while simultaneously taping Aspen screaming as no one soothed her. Allegedly.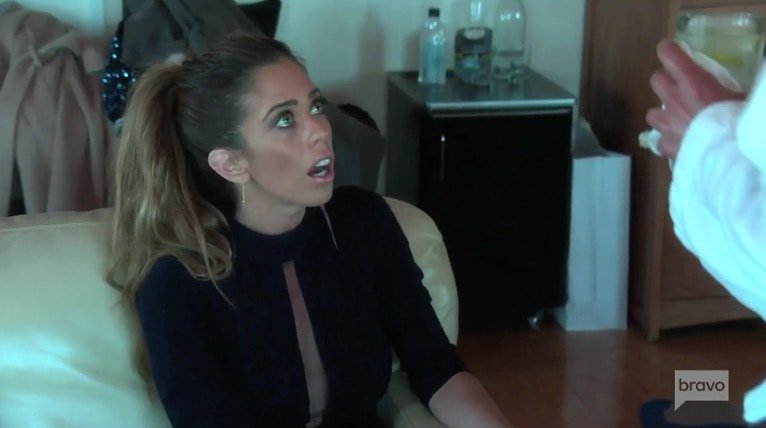 Lydia is shocked. She tried to explain to Peggy how the 'my dad…' thing wasn't an intentional dig at Peggy's grief, but yet another expression that Peggy just doesn't know because she never leaves Diko's side and goes to a Target without a chaperone. Peggy is full of crap! Boring, beige, crap.
While all that is happening the other women bailed and headed to dinner without Lydia. Tamra ever-so thoughtfully called her for the bus like 'YO – I know you're the hostess and all, but I mean when a Viking send-off calls, a bitch answers, so SKOAL ya' later, alligator!"
Just when Lydia resigned herself to being stuck at the hotel with Fridrik for another charming supper, Peggy walked downstairs wearing a ballgown. For a Viking supper.
Dinner was going wonderfully. Tamicki is at their best while drunk and lushy, and they were loving on each other hard. And it was nice. Shannon watched stone-faced from across the table which gave Tamra the idea that Vicki should officially apologize for The Allegations. So Tamra coached her through what to say, and Vicki did it. In her Vicki way. Which was to NOT apologize at all, and say a lot of nebulous things that place the blame on the fault of circumstances caused by others. Like she apologized for "misinterpreting" Shannon's phone call, which led to The Allegations, and she apologized for repeating  it"private" to Kelly. Can't Vicki ever just be, I dunno, sincere?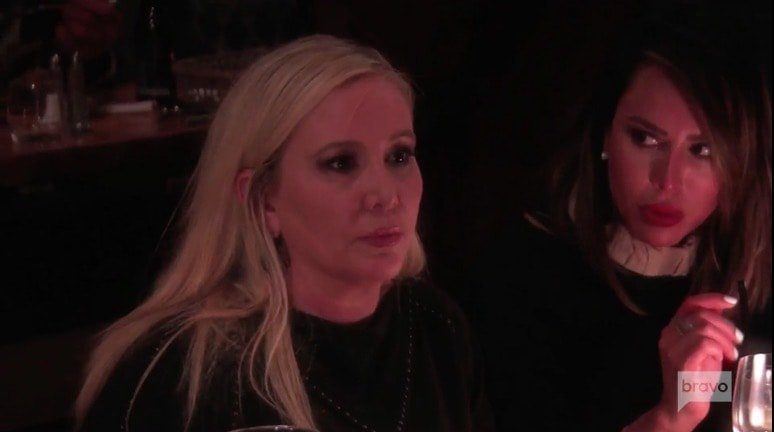 I'm pleased that Shannon was like unlike jellyfish and had a backbone. She politely non-accepted it, then conducted a Viking orchestra while the other women sobbed with happiness. Just as Tamra is slurring in Vicki's face that Brooks destroyed all the good in their lives, in walks Peggy. Brooks is always a bad omen of things to come.
In a very sweet moment, Kelly came over to immediately apologize for her drunken behavior hurting Peggy's feelings, but Peggy refused to believe her.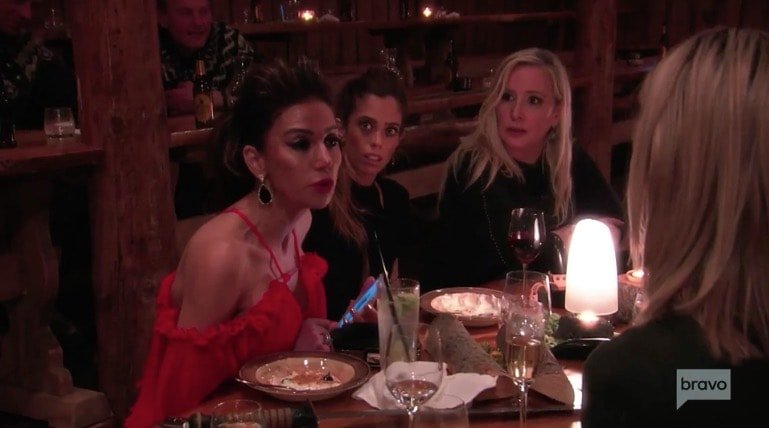 Instead, while Kelly was taking an Anger Management break, Peggy whipped out her phone to show the video proving that Kelly and Tamra were laughing at her to the background of Meghan's baby crying forever, and she, Mother Superior, was trying to save Aspen when she merely overheard their mean cackling… Needless to say that didn't go over well. At. All. Meghan started sobbing, Tamra and Shannon started screaming, and then Peggy deflected by mentioning that David is disloyal to Shannon and lies to her… about what he said about her cancer, duh!  Peggy is hopeless! And the worst! Like charred penguin cooked in whale fat, bad!
Vicki complains that all the women are ganging up on Peggy like they did to Kelly last year, but then she decides to 'pull an Ireland' and leave her new friend – the one hired to stand by her because her old friends hate her – and walked out to avoid "drama." Vicki never learns!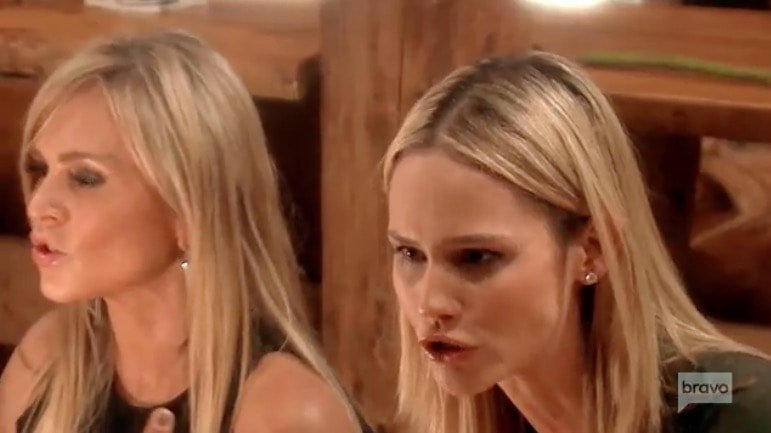 A hysterical Meghan finally told Peggy that even if she didn't mean to call her a bad mother, she's an odd person and no one likes her. Coming from Meghan, well you must be odd! Apparently Meghan was letting Aspen 'cry it out' and this was a calculated and timed thing. Mmmkay… whatever you say, Peggy still shouldn't have used that as her opener. Or used that at all!
Also off-subject, but I think Tamra was probably the blonde the Vikings fighting over. Now that woman has a rage that will see her surviving Icelandic winters on nothing but fermented shark liquor and penguin meat. As she screamed at Peggy with a roaring bellow, the Vikings just packed up their spears and their axes, and realized they are weak sauce in comparison. I'm pretty sure they formed a cult around her.
Peggy ends up on the bus back to the hotel with Vicki. Vicki tries piteously to explain why she just walked out instead of defending her friend, but Peggy doesn't want to hear it. Then she straight up FLEES in the middle of the night and takes her own plane back to the OC. HA! I'm sure everyone was so sad. Just think – they could get through a whole flight without having to explain what words like "drink" or "joke" mean!
Back in OC, things are far from happy. Peggy confides to Diko that her "big sister" Vicki betrayed her, then she apologies for calling Diko while on vacation to ask if he'd fix everything from thousands of miles away. Peggy confronts Vicki over breakfast, but Vicki brushes her off cause she's not fighting other people's battles until they've earned that right by being named an OG of the OC. It made no sense cause Peggy and Vicki never really do.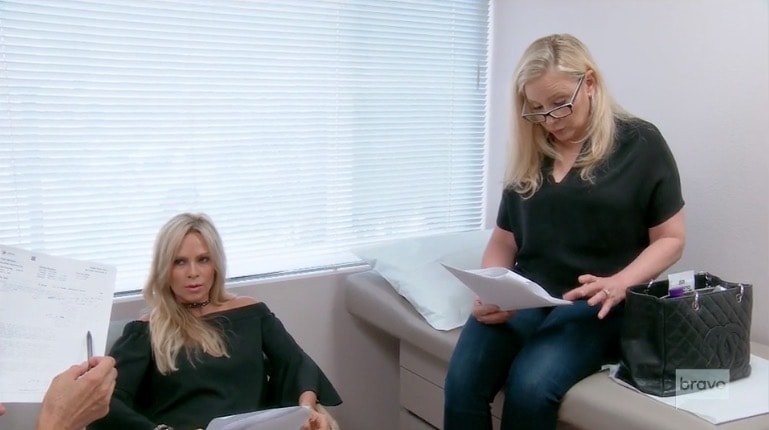 Shannon is back to trying to fix her ailing marriage and her ballooning weight. She goes to the doctor where we learn she went off all her hormones, and is now not only an emotional wreck but a physical wreck too. Since David is permanently busy playing on monkey bars, Tamra goes with her for support. The doctor puts Shannon back on progesterone and estrogen, and all these things she must stuff up her vagina – which is great cause David is not going up there. Apparently David has low libido, and that's why they haven't been intimate in a very, very long time. Basically David is walking, talking, real-live "Low T" commercial!  A very likely story… And ugh – GOD Shannon! I mean, who says something like that on TV when they have teenage daughters?! JUST. NO.
Back at home, Shannon tries to talk to David about the distance between them, but she can't bridge it even when they're sitting 10 inches apart, physically separated only by a golden retriever who may or may not be sick of Shannon's shit ill. Archie was probably fed Shannon's holistic casseroles the entire time she was gone. A year after their vow renewal and second honeymoon, David realized he's still married to the same old Shannon, and things are again, not good.
Of course Vicki confides all the Icelandic mayhem to Briana – including how her apology to Shannon was fake! Briana rolled her eyes and sarcastically congratulated Vicki on finally getting the casseroles she's been wanting for years. Then she advises Vicki to stop fighting with old ladies. Sometimes I love Briana.
And next week, sadly, is the finale. And I have to know what happened in-between Iceland and this that has made Vicki and Tamra hate each other again.
TELL US – SHOULD SHANNON HAVE ACCEPTED VICKI'S APOLOGY? WAS PEGGY OUT OF LINE OR DID THE OTHER WOMEN GANG UP ON HER? 
[Photo Credits: Bravo]