Tyler Baltierra and Catelynn Lowell have returned from the marriage retreat in Sedona. They find out she is pregnant. Sigh…  We knew this was coming, but this week's episode of Teen Mom OG goes further into behind the scenes. What is uncovered is sure to shock and surprise everyone including Catelynn!
The news of Catelynn's pregnancy came at an inopportune time for the couple due to the issues in the marriage. It seems like things have finally reached their boiling point. Tyler wants to live apart for a month.  As expected, Catelynn is devastated, but she needs to do whatever is necessary to save her marriage. It seems like Catelynn is more comfortable sweeping the problems under the rug. Meanwhile, Tyler is overwhelmed with the burden of holding his dysfunctional family together on his own.
 Catelynn talks with producers about the trial separation, its real purpose, and how she really feels about the idea. Naturally, this triggers her fears of abandonment. She asked Tyler if he was seeing someone else, to which the answer was no. Given all of Catelynn's personal issues, her pregnancy, and taking care of Nova, this isn't the best timing for a separation.
All of those things would be difficult for anyone, but especially for someone who has been vocal about depression and anxiety.  It seems like both Catelynn and Tyler are idealizing the situation. Apparently, it's no biggie to live separately.  Despite this not being her idea, she thinks it may be good to spend quality time with Nova and be less dependent on Tyler. Now don't get me wrong, I definitely think Catelynn needs to do that. Nevertheless, the pregnancy just adds an extra layer that may be too much to handle.
The couple meets separately with their family. They discuss the plan for the separation while in counseling. Everyone seems concerned, but definitely not surprised.  It seems like Tyler is really looking forward to a break from Catelynn, the drama, and the hand holding.
Despite all of their issues, Tyler and Catelynn decide to have a gender reveal party. At the party, it's revealed that Catelynn is having…. A girl! It seemed like she was hoping for a boy since this will be the couple's third daughter. Nonetheless, she is happy. I wish they would have been able to do this separation and counseling before getting pregnant. I think adding another kid into the mix of an already crazy puzzle is only going to aggravate the problems.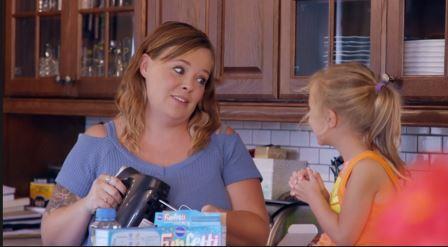 Maci and Taylor McKinney start looking for their forever home. Rather quickly they find one that they really like. They decide to go look at it. The house is huge from the outside and seems to have a lot of space and land. They were not able to film inside the house, but they come out very excited. Then, they decide to put an offer on the house.
Maci's family is officially moving! The offer they put in on the house was accepted! Maci and Taylor will leave behind some great memories of their first family home. Nevertheless, they are moving on to bigger and better things…literally.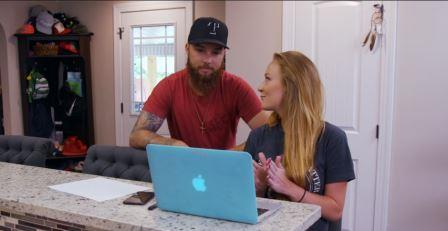 Amber is excited to continue with her workout and MMA training to cope with her anxiety and other issues. Andrew Glennon and Amber talk about physical and mental health at home. For some reason, Andrew thought it made sense to give Amber health advice. I'm sorry, but he looks like he hasn't met a donut he doesn't like he could use help in the exercise and diet department himself. But I digress; at least Amber is taking steps to be her best self for both of her kids.
Gary Shirley goes to the doctor for vasectomy consultation. He decides to go forward so that Kristina Shirley never has to worry about getting pregnant or possibly having a miscarriage. The day finally comes for Gary's big procedure, complete with some underwear that looks like they will be a g-string once Gary puts them on. Poor guy… that HAD to hurt.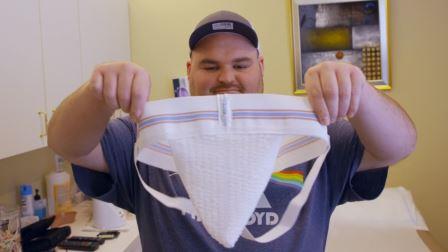 Bristol is in Alaska visiting with family & friends. She is officially divorced! She doesn't think she will ever get married again… Bristol, trust me we all think that may be for the best.  Is it just me or is Bristol's whole storyline this season about how much she hates the men in her life? I hope the contempt isn't going to transfer to the kids. Considering everything, both dads' seem to be trying to do the right thing for their kids, at least at this point.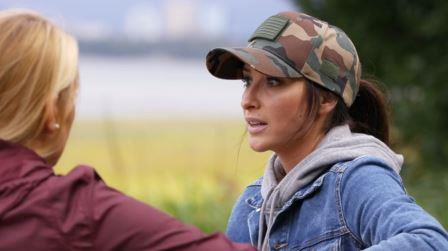 Cheyenne (and her blonde wig) take baby Ryder to Michigan to visit with Cory Wharton's family and friends. Trouble brews when Cory announces to Cheyenne he has invited his ex to meet Ryder. You can see the green eyed monster come out of her immediately. Why does she care if they are just friends and co-parents? Hmm… because we all know that is not what this is… I honestly think she was just using a Zach as a placeholder until Cory came around and figures out she is the love of his life. Good luck with that.  I hope Zach watches this season with a new, drama-free girlfriend. He will realize he dodged a bullet for life.
At the party, Cheyenne is passive aggressive and annoying when she sees Cory interacting with his ex. Face it, Cory doesn't want you boo. Even so, he doesn't want you with anyone else. Cory's female friends boost Cheyenne's ego (and delusions) and by making her think that they see a future for the two of them. Does he not have  one friend that gives the side eye and tells the truth?
Cory and Cheyenne discuss her relationship with Zach. Cheyenne picks Cory and co-parenting over Zach. She asks if he would do the same for her. He claims without a doubt that he would do the same. But, sorry I'm calling BS.
Just minutes before, he was laughing when his friends asked why he and Cheyenne weren't together. His response was "Cheyenne is in love with me and I am still figuring out what I want to do". He says this to Cheyenne and she is either too naive or is mesmerized by Cory's muscles to listen. He knows she cares more about him than he cares about her.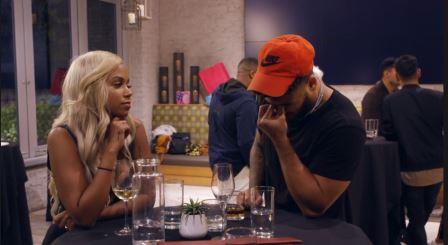 Ladies and gentleman, lesson learned. Never settle for a person who only views you as an option instead of a priority. I think it's safe to say, I don't care about Cheyenne or Cory and they clearly live in an alternate universe by the name of Self Absorption. Can we all band together and petition for two new replacements for the newbies… all of their whining is getting old and this is only their first season… geez.
TELL US – DO YOU THINK TYLER AND CATELYNN'S SEPARATION WILL HELP RESOLVE THEIR ISSUES? DO YOU THINK CHEYENNE AND CORY WILL EVENTUALLY BE TOGETHER?
[Photo Credit: MTV]