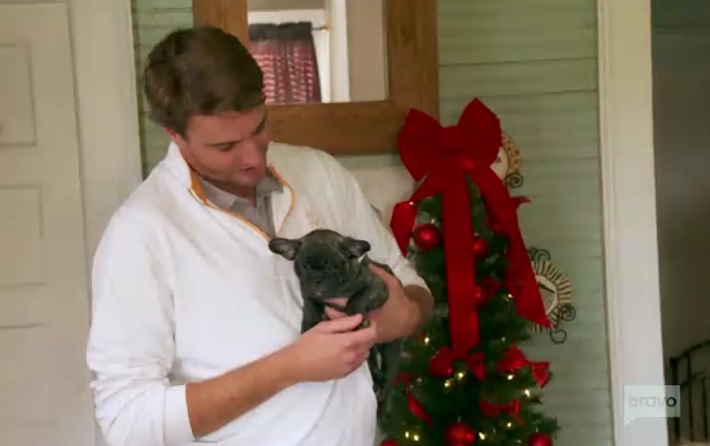 It took a week for us to recover from Ashley Jacobs' appearance on Southern Charm, and this week's episode gave us more Craig Conover tantrums. He needs a new shtick. At least we were treated to a change of scenery as the group jetted off to Colorado.
The show begins with Cameran Eubanks joining Shep Rose at the site of his new lot on James Island. It's 3.5 acres for a mere $900K, and Cameran is is convinced it's a money pit. He doesn't have any site plans, and he's unsure about the flood zone designation which is a very key item in Charleston. The pair discusses their upcoming trip to Colorado, and Shep is peeved to hear that Cam has included Austen Kroll's ex Madison LeCroy in the group.
Naomie Olindo meets her boyfriend Metul Shah at Mozzo, and he tries to shame her out of dessert with his healthy choices. She fills him in on the craziness of the skeet shoot, from Ashley's insanity to her adult conversation with Craig. Metul is above the drama which is unfortunate since all Naomie wants to do is revel in the gossip. She appoints herself Girlfriend of the Year for forgoing the ski trip, but Metul disagrees. It's what a normal girlfriend should do. Welcome to an adult relationship, Naomie!
Craig is hosting some old friends at his house, which he has dubbed an adult frat house. His pal in town from DC is intrigued by Craig's new sewing hobby. They tease him about his inner seamstress as he shares some of his wares that were inspired by his break-up with Naomie. He brags about his pillow orders, but he hasn't starting sewing them yet. It's $5000 worth of pillows, yet here Craig sits, not sewing at all. His friend offers up a different manufacturer for an online store, but he's only going to help Craig if Craig learns how to help himself first.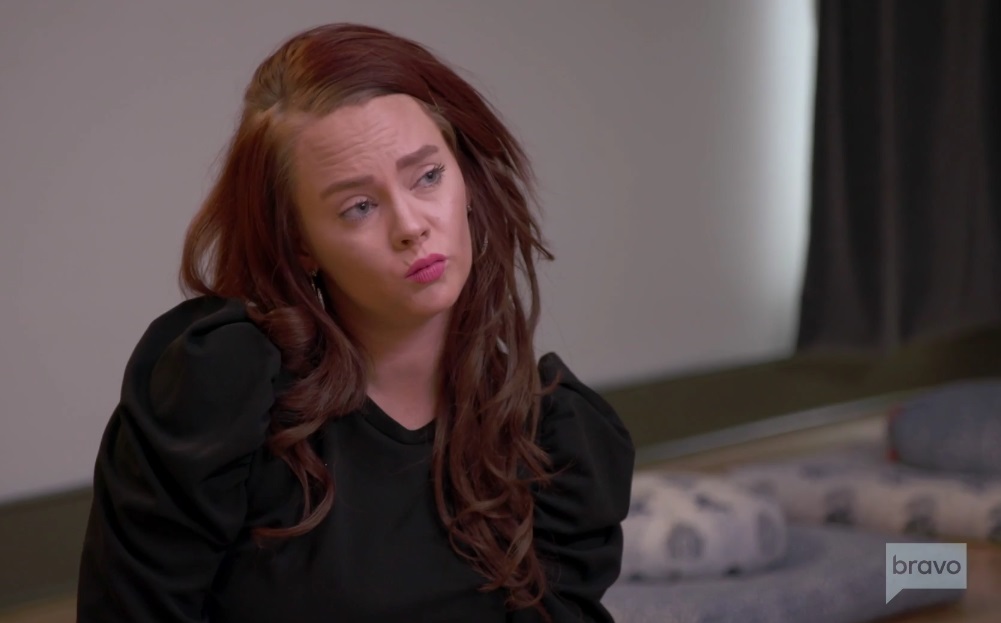 Downtown, Kathryn Dennis joins Whitney Sudler-Smith for some juice and awkward conversation. He compliments her glowing complexion before sharing his interaction with Ashley at Eliza Limehouse's skeet shoot. Kathryn receives a text from Patricia Altschul, and she asks Whitney if he thinks it's weird she is friends with his mom. Whitney is glad they've bonded, and Kathryn loves getting advice from Ms. Pat. She transitions the conversation to their Los Angeles hook-up, wondering why he's telling their friends it didn't happen. Whitney can't form a sentence as he tries to explain they have a different interpretation of events. Kathryn is in shock that he's lying, but Whitney says he's flattered that she'd tell people it happened. What? He is so random.
Austen is dining with his parents, and his dad jokes he's like to order one of his son's beers. That won't be happening any time soon. Austen reveals that things are moving forward with his endeavor. He's even got a distributor! He tells his parents about his upcoming ski trip, and they reminisce about their annual family trip with his late sister. Austen is excited to return, especially now that weed is legal. He's planning a chef's dinner for the group where the main ingredient is THC. His mother is a tad jealous. She'd definitely partake if it wasn't against the law.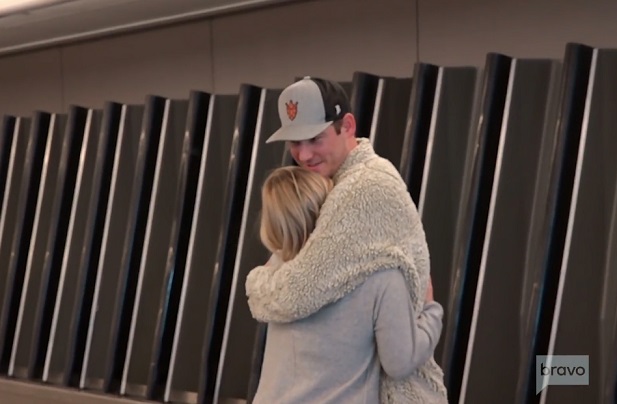 The Charmers are prepping for their departure, getting their babies and pets situated in their absence. The group arrives at the airport before dawn with Craig pulling up the rear. In Denver, Austen and Madison reconnect in baggage claim, and their friends can't help rolling their eyes. As Whitney complains about their seven hour van ride, Craig starts yelling that he should go back to Charleston. Chelsea Meissner interrupts to ask if he's drunk. She's unsure where his anger is coming from, but now it's unleashed on her. He promises to never speak to her again before storming off through the airport. This trip is already off to a great start.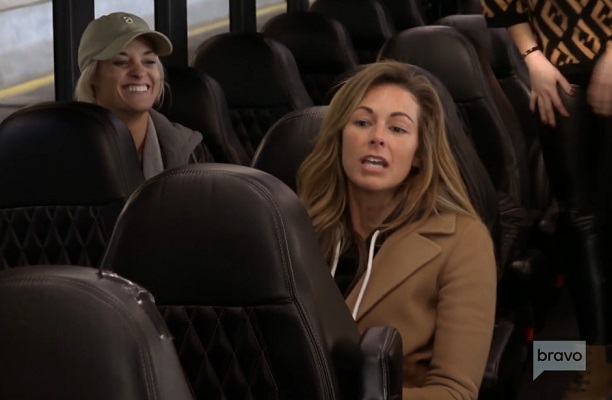 On the bus, Chelsea attempts to placate Craig who seems to have calmed down a bit. Cam eggs on Whitney because she thinks it's hilarious to incite Craig. He's cussing up a storm about Whitney's inheritance, causing Whitney and Cameran get off the bus. Chelsea rails into Craig, calling him a P as his tantrum continues. Cameran diffuses the situation she helped create. The group talks about who is going to be smoking weed on this trip, and Kathryn wants to be removed from the conversation. Weed is the reason she lost her kids for a bit, and she wishes her friends would be more sensitive to that. A few of the folks purchase a bunch of joints and candy, and they pull out of the parking lot at 4:20. We see what you did there, Bravo! Thankfully, Craig is much more mellow after the stop.
After fourteen hours of travel, the Charmers are finally at their destination. They are staying in two houses next door to each other. After claiming rooms, a few of the guys head to dinner while Madison and Kathryn brave the jaccuzzi. Shep, Austen, Craig, and Eliza's boyfriend order a feast, but they are all too high to enjoy it. They tease Austen about a potential hook-up with Madison, but Madison confides in Kathryn that she thinks they both need to move on. Craig finds it funny that Shep spent months trying to convince Austen to forget about Madison, but now he's encouraging Austen to try for some sexy time. Back at the house, Austen and Craig join Madison and Kathryn in the hot tub. Kathryn has a champagne gun, and I'm going to need one of these. She shoots Madison right in the face. Luckily, Austen comes to her aid. The two head inside where they flex and flirt….but Austen heads to bed alone.
TELL US – WHAT DID YOU THINK OF THIS WEEK'S EPISODE? WHAT IS UP WITH CRAIG'S HISSY FITS?
[Photo Credit: Bravo]