The Hoedown Showdown is over, but there is plenty of drama ahead for The Real Housewives of Potomac. Michael Darby's alleged sexual assault has ALL of the ladies talking right now. Ashley Darby is doing damage control, but Candiace Dilliard is calling BS on all of it. These two women are out for blood against each other this season. Their issue fired up so fast for no real reason.
Gizelle Bryant and Karen Huger are civil right now but that could explode at any moment. Monique Samuels is STILL pregnant! Have that baby already! Meanwhile, Michael hasn't been permitted to film with the cast. However, he's scheduled to return tonight. There's no telling what sort of drama Ashley's controversial husband will get into next.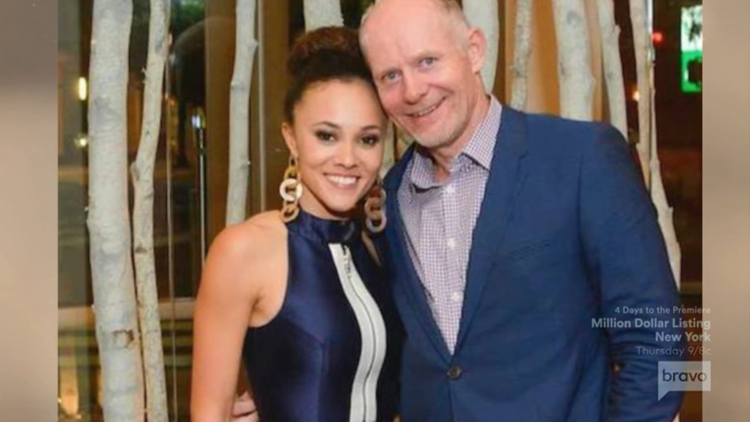 The charges against Michael have been dropped which is a little shocking.They are happy to move on, but Candiace still believes he did it. 
Ashley is going through a lot right now it seems. Michael has to go on TV to address the allegation, but he's nervous. He feels his name was dragged through the mud over baseless accusations. Michael has a history of sketchy behavior, so it's not that far fetched to think he did it.
Ashley calls her mom for support, and you can see the exhaustion from this debacle. They might have an arrangement, but his actions are constantly making everyone question her. She's making herself look stupid, but at least she finally got a baby.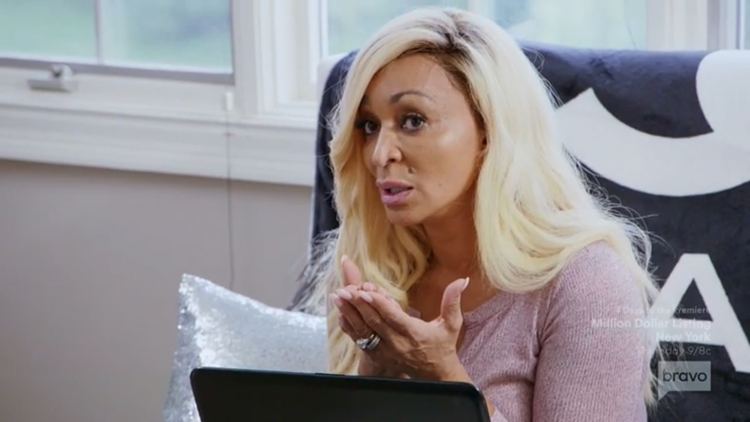 Karen's daughter is visiting which makes Karen emotional about her recently deceased parents. Her daughter was close with them, so this really is taking a toll on her. She reassures her daughter that her grandparents would be so proud of her.
These moments are so nice to see and a much-needed break from the petty drama. Karen can be messy like Gizelle a lot of the time, so seeing this tender side as a mother is nice. 
Gizelle is ready with popcorn to watch Michael on TV. WHAT A HILARIOUS MOMENT! Michael is fully denying the allegations, and Ashley claims she was looking at him the whole time.
There was an entire period where nobody could find him, so how true is that? There is something fishy in the Potomac water right now! SOMEBODY SHOW THE REPLAY.
That interview probably worked when it aired, but now it might do more damage to his reputation. We know the facts, and they aren't what the Darby's are trying to sell us.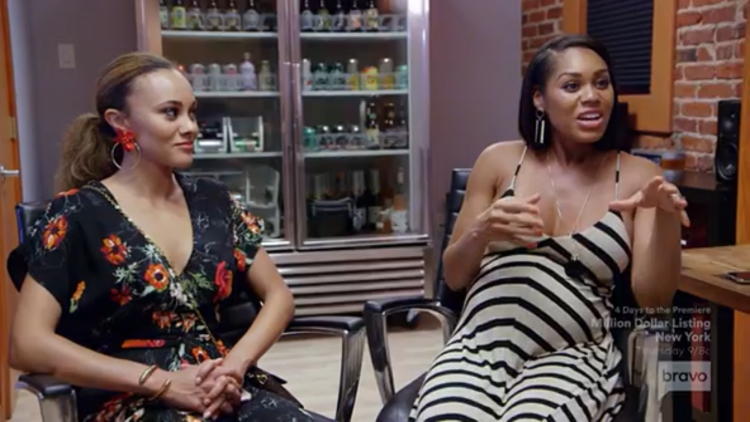 Ashley meets Monique at her podcast studio to discuss the Michael situation. Ashley feels betrayed by Gizelle since she thinks the allegations are true. She feels like Monique is her only ally right now.
Of course, Gizelle thinks the allegations are true. Most people on the Planet Earth would agree.
Monique shows Ashley her phone to prove that she wasn't talking trash like Candiace was. It's great that Monique is defending herself, but a little shady to show private messages like that. Not cool.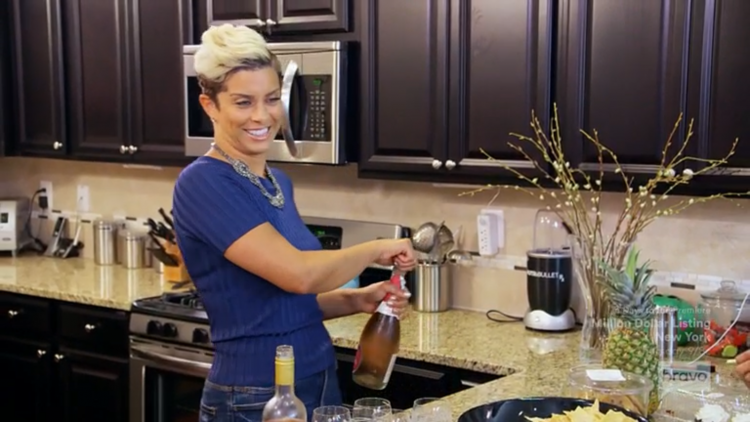 Robyn Dixon is hosting a girl's night with some of her friends to gossip and have fun. Hopefully, someone asks why her house renovation project is taking so long.
Gizelle and Katie Rost are there, and they're sipping the tea about Michael's allegation. Michael is really the talk of the town right now. His name is on everyone's lips right now.
Katie drops a bombshell about Michael and implies that Michael flirted with her boyfriend. WHAT? Is there no line this guy won't cross? How is Ashley okay with any of this? How does she NOT believe what people say?
Candiace might be right when it comes to so much smoke. The fire has to be close by.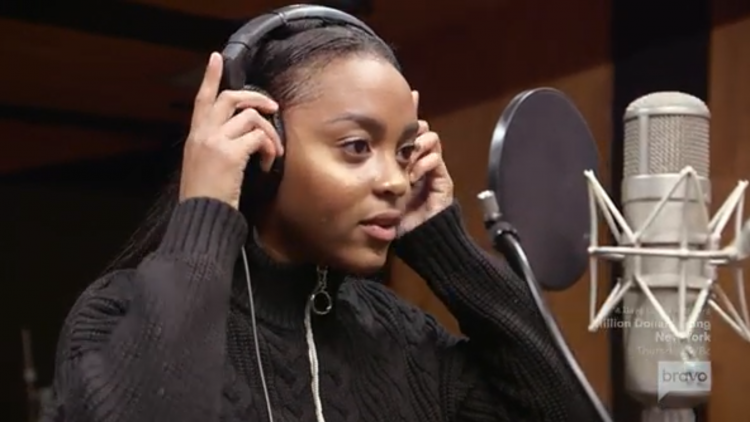 Karen takes her daughter Raven to a recording studio for the tribute song for her parents. She struggled at first, but managed to pull through. She's not Jennifer Hudson, but it'll work for what Karen wants!
Bless their hearts. Everyone in Potomac wants to be a rock star, I guess. Do you, honey.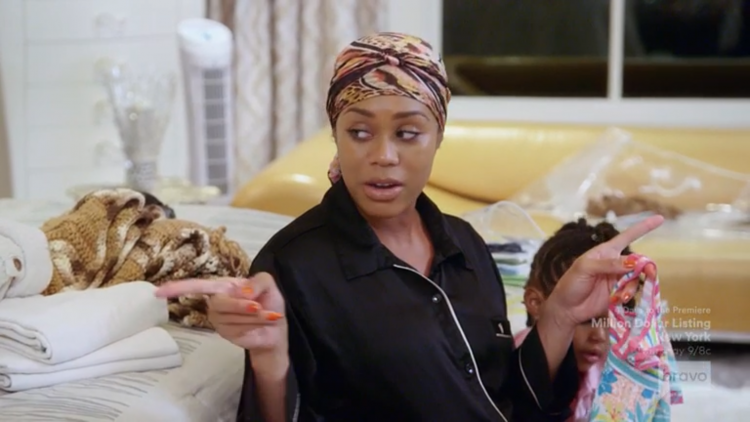 Monique is done having children. No fourth baby for her and Chris Samuels. She wants to give it all away, but Chris thinks an "oops" baby could be possible.
Naturally, the discussion turned to Ashley and Michael's current issues. Monique believes Candiace is enjoying that Ashley's going through this. That is SO true.
Candiace is thirsty to drag Ashley this season at every turn. She's coming off borderline obsessed with Ashley and attacking her at every turn. Why?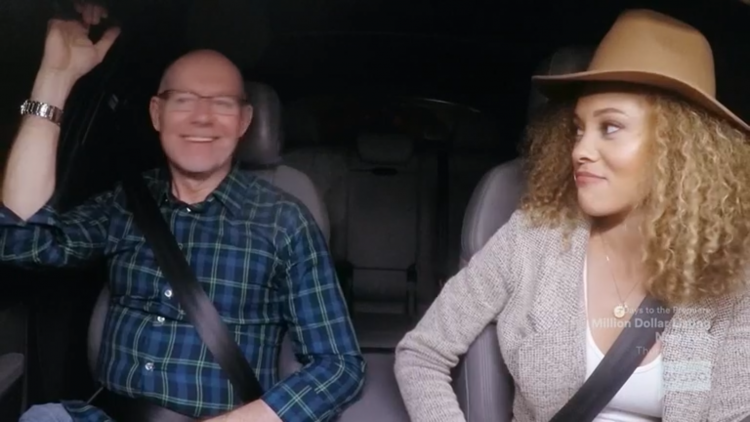 Robyn is throwing Juan Dixon a haunted theme birthday party which sounds terrifying. This group is too volatile for that environment. 
Ashley and Michael break down the allegations on the way to the party. Michael claims his business life was harmed by the allegations. However, once it was dropped his deals eventually went through.
He doesn't really want to attend an event with the ladies, but he misses Juan. Aww how sweet. It's definitely Juan that the sexual comment was about right? Solid bet in my opinion. 
Michael apparently told Robyn he wasn't coming, but SURPRISE! That's definitely a shocking moment.
Gizelle asks Michael for a high five to celebrate the charges being dropped, but he's not feeling at it. If looks could kill, Gizelle would be six foot under with the Darby reaction.
Gizelle is being classic messy Gizelle, but it suits her so well. Candiace says hello to Michael when she arrives, and it's SO AWKWARD. 
So many of these hellos come across so superficial. A lot of the time it feels like none of these women truly like each other.
It looked like Robyn was going to reveal who the infamous Michael comment was about, but she didn't. STOP TEASING US. Tell me I'm right and that it's Juan, and we can move on. I don't understand why she is dragging it out so long. What's the purpose? 
That haunted house looked so scary. I would NEVER.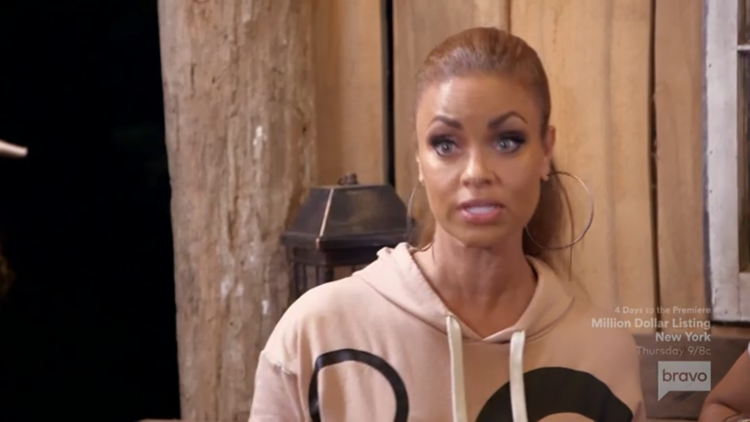 Ashley and Gizelle get into it once again over these never-ending Michael rumors. She says that Gizelle was throwing shade when they met up and had an opinion already formed.
Gizelle fires back saying it wasn't shade, it was a straight-up question which is the truth. Nobody is really on your side Ashley. Sorry to have to inform you of that.
On the other side of the room. Chris Bassett looks SO uncomfortable while Michael is talking at length to Juan. It definitely solidifies my theory that the comment is about Juan. JUST TELL US.
The flashbacks show Monique throwing light shade at Michael. The group believes that since Ashley doesn't look upset at all, that's why they question everything.
Gizelle thinks Monique is lying about the cameras not working the night of the Rainbow Party. OOF. I never thought of that! That could very well be true. I'm a little shook. 
Gizelle straight up asks Ashley if Michael is gay, but once again she denies that rumor.
OH MY GOD. THAT ENDING. MICHAEL DID IT. WHAT? I HAVE CHILLS RIGHT NOW. THAT WAS ONE OF THE CRAZIEST HOUSEWIVES SEQUENCES OF ALL TIME. BOOM. 
TELL US – DO YOU THINK THE ALLEGATIONS AGAINST MICHAEL ARE ENTIRELY TRUE? DO YOU THINK THE DARBY MARRIAGE IS LEGITIMATE? ARE YOU ENJOYING THIS SEASON OF THE REAL HOUSEWIVES OF POTOMAC?
[Photo Credit: Bravo]