Last week's episode of The Real Housewives of Potomac was explosive in so many ways. It was a dinner party from hell. Candiace Dillard kicked Ashley Darby out of her home MULTIPLE TIMES. In addition to that, Robyn Dixon finally exposed Michael Darby's alleged comments. However, that only happened after Gizelle Bryant forced the issue. The Grand Dame Karen Huger was relishing in the drama as well.
Ashley's marriage wasn't the only drama on display at the dinner though. Katie Rost confronted Monique Samuels about the alleged slave comments. They patched things up, but is it ever really over in Potomac? The episode ended with Ashley walking away from Robyn and seemingly ending their friendship. Hopefully their friendship can be mended soon. Tonight should be good with the showdown at the hoedown.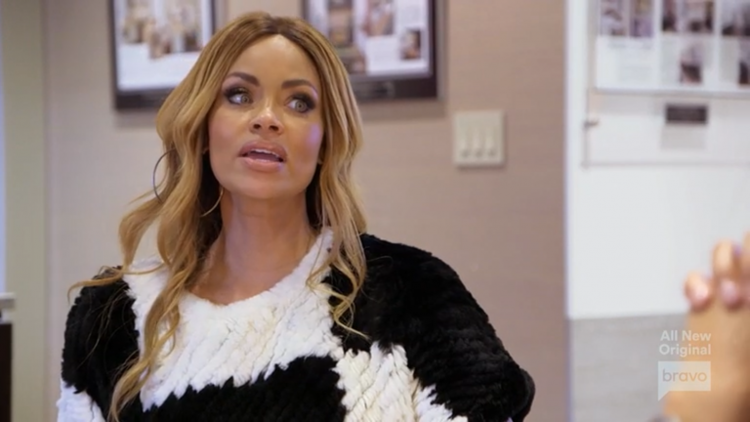 I still can't get over how iconic Katie was for straight up asking if Michael was gay. Everyone else beats around the subject, but she dove right in. Thank you Katie for saying what everyone is always thinking. 
Gizelle meets up with Robyn to look at materials for her new house project. Unlike Robyn, Gizelle appears to have it together.
Robyn is taking forever with her house. Why so long? Weird.
Katie is inviting the group to a hoedown, and I'm so excited to see Karen in that element. Robyn doesn't understand why Ashley is so upset when Gizelle is the one who brought it up. Gizelle said she doesn't want to be brought into it.
That's great, but Gizelle IS the one who initiated the entire conversation about Michael. Ashley's upset Robyn didn't pull her to the side about it. However, she didn't have the opportunity to do that with Gizelle being messy. She claims she's only four percent at fault, but it's more like ninety-four.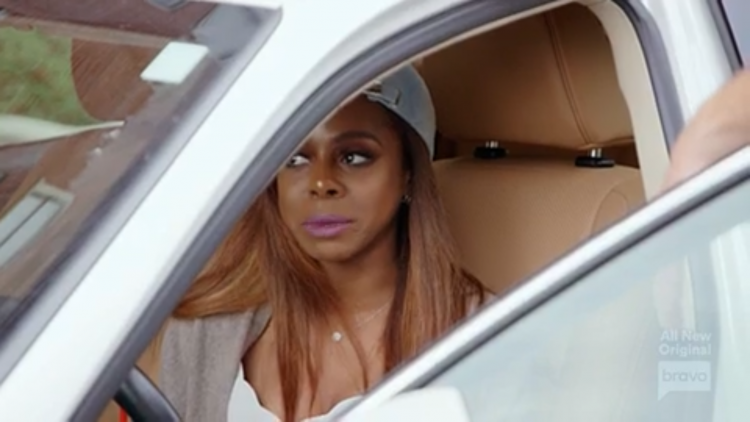 Candiace surprises Chris Bassett at his restaurant to talk about therapy with her mother. That was one of the craziest things I've ever seen. Dorothy was so dismissive to Candiace in that session.
Chris tries to compare Candiace and Dorothy's arguing styles, and she doesn't take it well. She cuts him off mid sentence and breaks down into tears. She apparently has asked him not to use that example, but he keeps doing it.
Chis attempts to get his point across, but she isn't hearing any of it. She wants him to step away from her car, and once he does she storms off.
It's ironic that she was proving his point while arguing that she never does that. She did EXACTLY what her mom does, and she can't see that at all.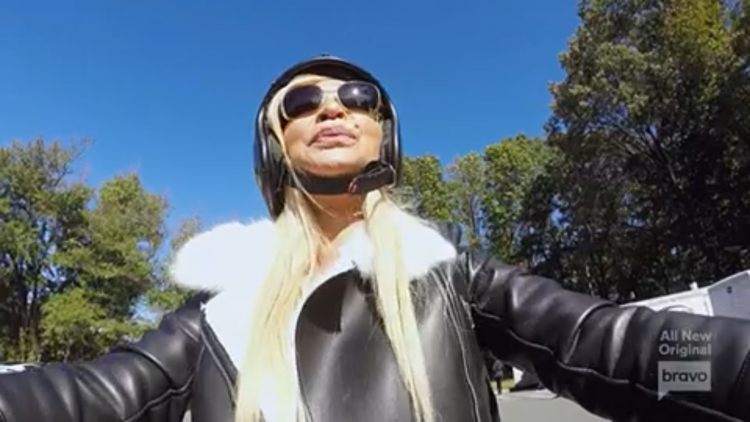 Karen feels renewed after her salt cave experience. Her relationship with Ashley is rocky again, but at least she feels great inside. She takes Ray Huger to a motorcycle lesson, and I'm obsessed.
I want to watch a show where Karen tries new things out of her element. Compelling television. Surprisingly, Karen did really well on the motorcycle. I know she's grieving still, but she seems a lot lighter and more free this season.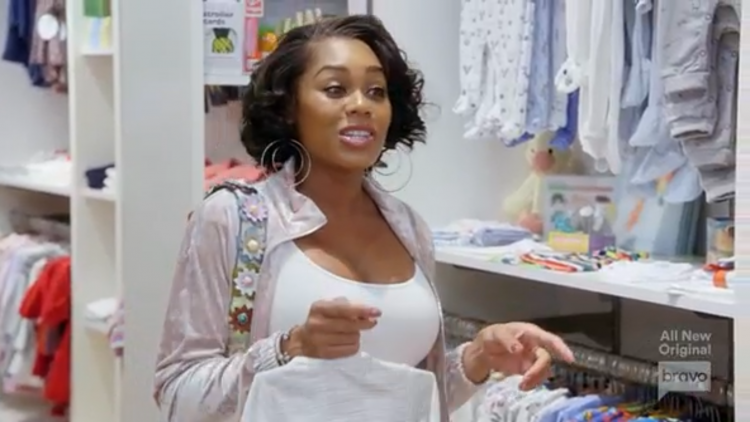 Monique and Ashley meet up at the baby store, and this is definitely Monique's lane. Monique is shocked that Robyn is the one who exposed the alleged comments about Michael.
How is Gizelle getting away with this? Robyn really had no choice in that moment. That's CRAZY. Ashley understands this, but she's still mad at Robyn.
Monique feels that Candiace went into the dinner with ill intentions. As a viewer, it looked that way to me as well. She definitely had a game plan to come at Ashley there. Grabbing the knife at dinner toward Ashley was unacceptable. Monique's concerned her and Candiace aren't on good terms because she doesn't agree with her.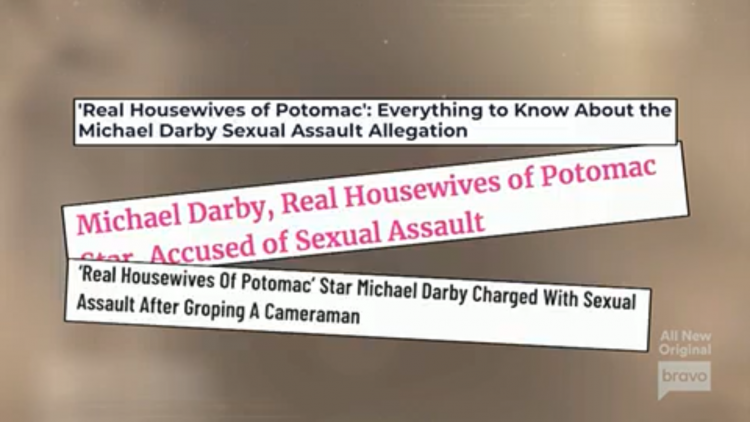 THEY REALLY DRAGGED MICHAEL WITH THE SEXUAL ASSAULT SITUATION. OH MY GOD. They even had clips from The Wendy Williams Show of her alluding that Michael might be gay.
We all knew it was coming, but it was crazy watching how they did it. How does Ashley continue her marriage from this point? Where do they go from here?
This is right on top of Michael allegedly making a comment about one of the group's husbands. This is not a good look whatsoever. 
The alleged incident between Michael and the cameraman apparently took place at Monique's rainbow party. He's facing 11 years in prison. This is not good at all.
Monique wants to be there for Ashley, and Candiace is more worried about karma. 
Ashley is out shopping with Katie for the hoedown. Gizelle calls Ashley to tell her about what's going on, but she already knew. She knew, and she has known.
She had a breakdown when she heard the news, and doesn't know the details of what went down. Shouldn't you know the details about your husband's case?
Ashley questions the timing of the cameraman's comments in conjunction with Robyn and Candiace. Something could be VERY fishy here. This hoedown is fixing to get violent.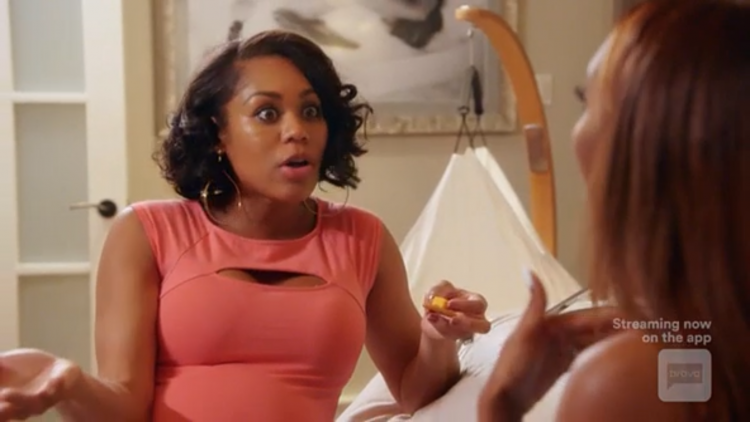 Candiace goes to Monique's house to go over after that's going on. Monique thinks her due date will come sooner than normal. She's a pro at this point, so that shouldn't be a problem.
Monique tells Candiace she thinks the dinner party went to far. The real issue Candiace has with Ashley here is bringing up her mother. Everyone is going to use that against Candiace because it gets the biggest reaction. It is what it is.
Candiace wants to discuss the Michael incident, but Monique doesn't want that discussed around the kids.
Monique accuses Candiace of having a tantrum at the dinner party, but Candiace isn't feeling that comment. Candiace doesn't want anyone talking about her mother, but she always brings her up. If you open the door, people are going to walk through it.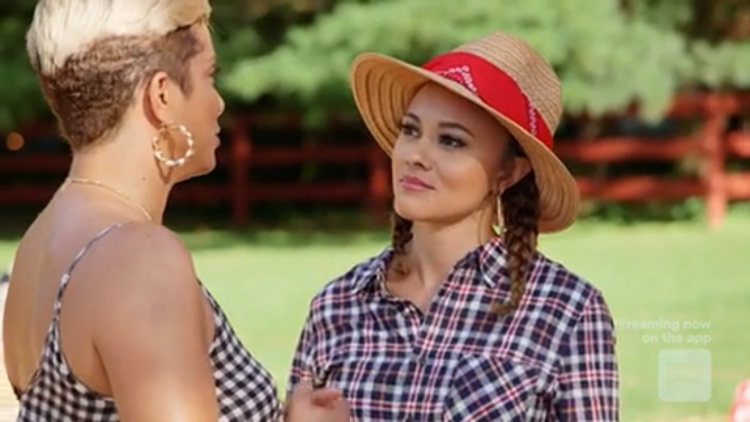 It's time for the hoedown! I love Katie, so I'm choosing not to discuss her wig. Oof.
Gizelle apologizes to Ashley for initiating and instigating the stuff about Michael at dinner. Despite this, Ashley still blames Robyn for the fallout. Gizelle is getting a free pass here, and I'm not sure why. She's at the root of all the group's drama. 
Robyn's annoyed that Ashley is pretending like nothing is happening. She can't legally discuss the situation that much, so what would you like her to do? Simmer down. 
Robyn pulls Ashley aside to apologize for how upset Ashley was at the situation. Ashley's reaction was heightened by behind the scenes drama. Robyn understands that. 
The group is having a good time overall, but that won't last. We all know that. Katie gave the strangest toast of all time, but alright. We will go with whatever she said because at least everyone is getting along. The farm is bringing the ladies together. 
Candiace apologizes to everyone about her behavior at the dinner party. However, Gizelle thinks Ashley is most deserving of an apology from Candiace. Good luck with THAT.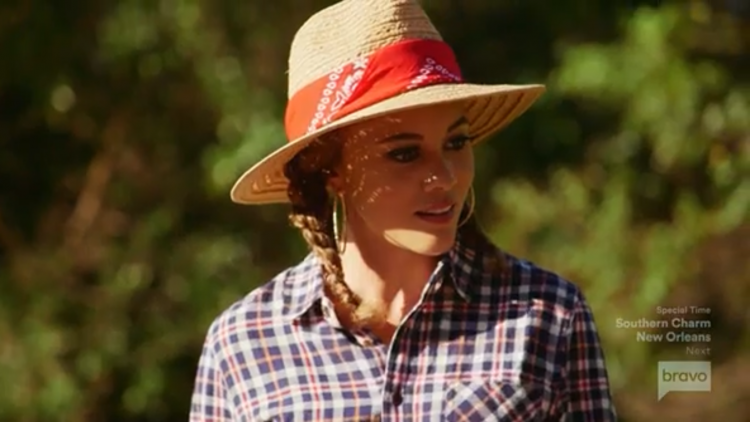 Ashley "addresses" the elephant in the room but says she can't discuss anything. They play back all of Ashley's past messy moments, and OUCH. Maybe it really is karma.
The lunch turns into Gizelle vs Karen while they try to one up each other. They keep exposing more about each other to get the deepest shade. Monique is right. EVERYONE is wrong here.
Katie wants it squashed so everyone can have fun, but this group is always so messy. I guess the farm didn't bring them together as well as I hoped. 
The group believes Candiace was being too judgmental toward Ashley. It's not shocking that Candiace doesn't take this well. Candiace especially takes issue with Monique for her comments.
If Monique had an issue with Ashley in the past, that doesn't mean they can't move on. Why is Candiace coming at Ashley SO hard this season?
Ashley confronts Karen about her dinner party comments, and it escalates quick. They go back and forth, and Ashley brings up Karen's IRS troubles. Karen has the ultimate comeback though. "The bar of soap. You might want to help your husband." I AM DECEASED. 
Monique is irritated that Candiace called her a hypocrite. Candiace DOES NOT like that Monique keeps defending Ashley. She won't receive any of Monique's comments.
Monique is right. Candiace is going down the path of Ashley from previous seasons. Candiace is having second season syndrome right. So many Housewives go bonkers in their second season on the show.
Candiace says the other women have done worse things. so she shouldn't be singled out this way. The common denominator this season in every major fight is Candiace.
Monique breaks down into tears while trying to apologize to Candiace. She too breaks down over the situation and walks away. This is a devastating rift in their friendship that might never be repaired. 
TELL US – WILL CANDIACE AND MONIQUE STAY FRIENDS? DO YOU BELIEVE THE MICHAEL ALLEGATIONS? ARE YOU ENJOYING THIS SEASON OF THE REAL HOUSEWIVES OF POTOMAC? 
[Photo Credit: Bravo]