This season of Life After Lockup really is the craziest yet. They're billing it as the most unhinged season, and they're not wrong. Straight facts. The ringleaders of the two love triangles Lacey and Michael Simmons are on more thing ice than ever. Lacey's concern over former flame John is not going over well with new hubby Shane. Also, Michael's in for a surprise because Sarah Simmons is coming for him.
The biggest talking point heading into this episode is the return of Clint Brady & Tracie Wagaman. She's back in jail, and we need to know EVERYTHING. How could she let this happen? She seemed so determined to get her life on the straight and narrow. Cheryl and Josh are giving things another shot which really is shocking. They seemed so done last season. Ugh. Lamar Jackson returned to Utah on last week's episode, so we'll see where he and Andrea Edwards stand as well.
Andrea & Lamar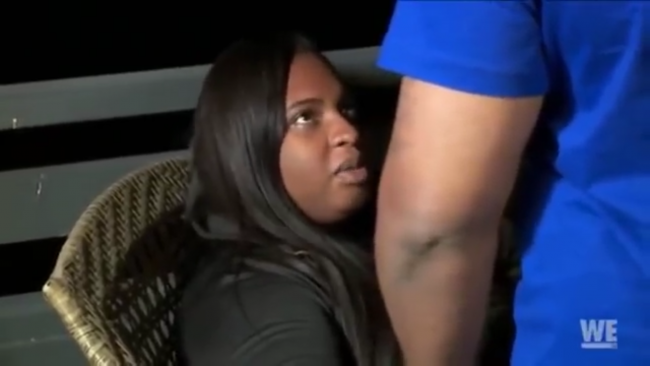 Lamar can't understand Andrea's connection to the Mormon faith. He says all of them are white, so it can't be her history. She doesn't care about race though when it comes to the well being of her children.
I don't blame Lamar here. Not necessarily the race thing, but the not moving to Utah thing. First of all, Andrea is CRAY. She is so over the top, and it's not cute. Get it together. Lamar is so out of his element in the crazy. The biggest mystery of all is how these children have remained so well rounded and normal.
Cheryl & Josh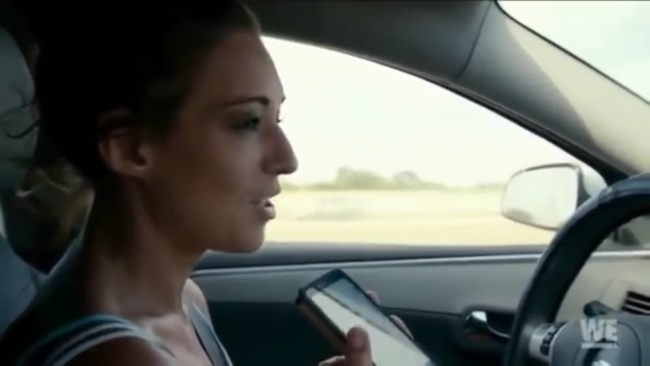 HOW ARE THESE TWO STILL TOGETHER? OH MY GOODNESS. I don't deserve this. They don't get along ever. They're never happy. The only thing I'm looking forward to is Josh's mother verbally destroying her again.
Cheryl goes to her sister's home, and things are about to pop off. Her sister HATES Josh. She doesn't want them together at all. Cheryl breaks the news to her that her and Josh are working on things. Her sister asks all of the tough questions that Cheryl chooses to ignore.
Happily ever after is probably not in the cards for this couple. Cheryl's delusional ass is reality TV gold though. I can't deny that.
Clint & Tracie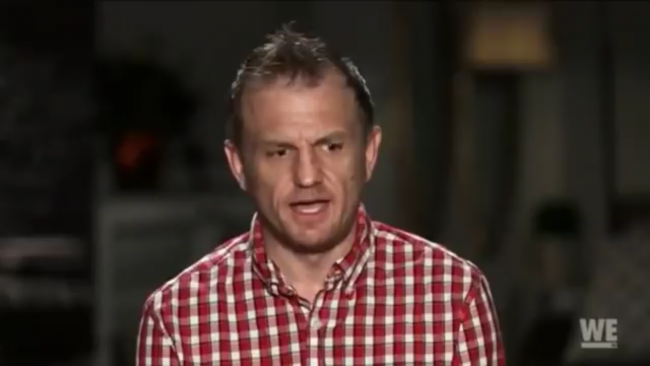 Clint is devastated about Tracie's recent arrest. She was in possession of meth. It's really sad to see her life spiraling out of control like this again.
Clint was also arrested for having drug paraphernalia. He's out, but she's very much locked up. It seemed like the future was bright for her, so this is such a horrible blow.
Lacey, Shane, & John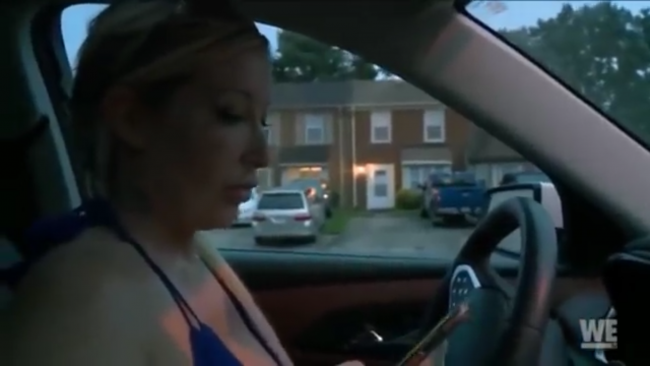 I don't really fault Shane for being upset Lacey's still talking to John. I mean, why is she? She plays men like fiddles, and they really don't deserve it. Lacey's also exploiting John's possible real issues here. She wants to keep her cute storyline up with her two men. I don't think she's as concerned as she's claiming. She's just playing the genre here, and she's good at it.
She arrives at John's house, but he's not home. Lacey's convinced that something isn't right. Maybe he doesn't want to see you? That's a possible option here. Her inflated ego thinks otherwise though, I'm sure.
Shane thought his marriage would be smooth sailing. However, he was sorely mistaken. Lacey doesn't appear to have any plans on cutting off communication with John. This marriage will probably never be steady and in a good place. Lacey really does have to cut off John though. All she's doing is pissing Shane off, and that's a recipe for disaster.
Lacey calls the jail to see if John is an inmate there. I really hope he didn't go back to jail already. He JUST got out. That would be horrible.
OMG. John is in jail. DWI and possession of drug paraphernalia. I will say that I might have been wrong about Lacey here. Yes, she's manipulative when it comes to these men. However, she is showing what looks like genuine emotion regarding his arrest.
Marcelino & Brittany
Brittany Santiago's coming to terms that she needs more help with the kids. I MEAN TRUE. Marcelino Santiago doesn't seem that equipped to step up. We saw that last week at his job interview. He wants to do what he wants to do, and that's all there is to it.
Brittany wants to have her mother come help out, but their relationship is rocky at best. Hopefully this doesn't cause too much stress on her or the baby.
Brittany's mother is in Vegas, and her story is kind of sad. She has a history of alcohol and drug use, and she was recently very badly burned. That's horrible. To make it worse, the pain from that is probably such a trigger to drink.
Brittany says if her mom was there for her more, she might not have went to prison. That's possible. However, that's a lot to put on her recovering mother. She ran away when she was 12, but when she tried to go back, they had already left. That's so fu**ed up.
Megan, Michael, & Sarah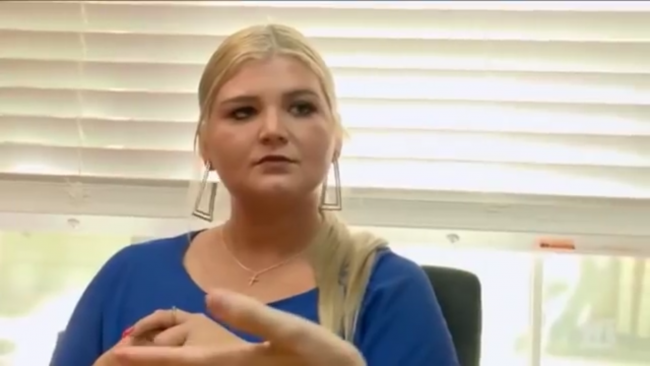 Sarah meets with a custody lawyer to discuss her rights. I'm glad to see her doing this. Michael is a mess. He cannot be a good father at this time. He's too busy leading on multiple women. What does Megan J see in this deadbeat?
Sarah expresses her fear that Michael would pick up the girls and go somewhere random. She also has no idea where in the country he's from. I'm confused though. Do they not get paid for this show? Can she not go after his income from doing this show they're filming? Like what? Sarah wants to do whatever she can to make sure he can't ruin their lives.
Michael's sick, and Megan's taking care of him. LOL. Alright. She is so easily tangled into this man's web. How can one woman be this delusional? Give me a break. Her dad is so right about Michael. He's not good for her in any way.
Megan's checking Michael's phone. Oh my god. She's not going to like what she finds. Honey, don't do this. She couldn't figure out the password, and he woke up before she could. She wasn't very good at being a spy. Michael feels violated by this, but like she's not wrong. He does have other women. He is lying to her.
To make things even crazier, there's a knock at the door, and IT'S Michael's friend. It's the same friend that Megan was romantically linked to while he was in jail. Michael flips out on his friend, but it backfires. His friend calls him out for not knowing how to take care of a woman. I love when people put Michael in his place. It's also hilarious how hypocritical Michael is about the entire situation.
Wait. His friend says he really cares about Megan and reveals they had sex. Woah. Michael hits him in the face, and now we have to wait until next week. I CANNOT HANDLE.
TELL US – IS MICHAEL A HYPOCRITE? WILL TRACIE GET HER LIFE TOGETHER? ARE YOU ENJOYING THIS SEASON OF LIFE AFTER LOCKUP? 
[Photo Credit: WE tv]