How do you solve a problem like Mary Cosby? That was the main question running through my mind after Part 2 of the Real Housewives of Salt Lake City reunion. Honestly though, has any Housewife in history ever made such blatantly problematic statements as Mary did in this episode? I almost don't even know where to start digging in, to be honest. Nothing about any of it was OK or, frankly, made very much sense at all.
And that's not all! During Part 2, there were jaw-dropping revelations, new nicknames, an epic walk-off, and even a surprise cameo by Lisa Rinna via text. (Turns out, like the rest of the Housewives universe, she's a major fan of the RHOSLC ladies. That's called having taste. Just ask Rihanna. As Mary pointed out repeatedly during the episode, we have a lot of cards to get through, so let's jump in, shall we?
Mary has a lot to answer for at this reunion. But she starts out with a softball question from Andy Cohen about the pus-filled boils that required her to have her odor glands removed. TMI, Mary. T.M.I. But this naturally segues into the instantly-iconic feud between Mary and Jen Shah over smelling like hospital. And here's the biggest bombshell of all: according to Jen, she didn't even go to the hospital on the day Mary called her out and started the whole fight. Say what?? Stop the presses! This is major. Was Mary just imagining hospital smell? Was she just being rude for the sake of making a dig? You never can tell with Mary.
Jen claims this is the first time Mary's ever apologized for the comment, and Mary's quick to fire back that she actually apologized during the premiere. In her words, "on television." (Someone needs to tell Mary she's still, umm, "on television." This is the reunion, sweetie. That's what all those cameras are for.) When Jen points out that Mary's initial apology wasn't sincere. Mary retorts that that just means Jen wouldn't accept her apology. It's tit for tat and honestly exhausting.
When it comes to some of her other, more, ahem, controversial statements during the season, Mary gets defensive. She has a convoluted explanation for saying she's afraid to go into convenience stores. It's just when men are hanging around outside, OK? It's not a racial thing. She promises. No, she's never been attacked or involved in any violence at a 7-Eleven. It's a strangely, and completely, irrational fear. And I can say that as someone who's been in many, many 7-Elevens throughout Salt Lake City. But Mary then doubles down and inexplicably blurts out that Black guys aren't her "taste."
I'm sorry, what? This is now sliding firmly into racist territory. And Mary's attempt at backpedaling only makes it worse. First she calls her husband "white." Then "lighter." But when Andy tries to clarify whether Robert Cosby Sr. is biracial, Mary says he's Black. So really, she's just being prejudiced against dark-skinned Black people. Just so we're clear. This is something that's come up a few times in other cities with Black cast members over the years, and it's sad and gross to see it rear its head in Salt Lake. Particularly from Mary as the sole Black Housewife. Jen doesn't need to call her racist, she's digging the hole herself under the guise of her "preferences."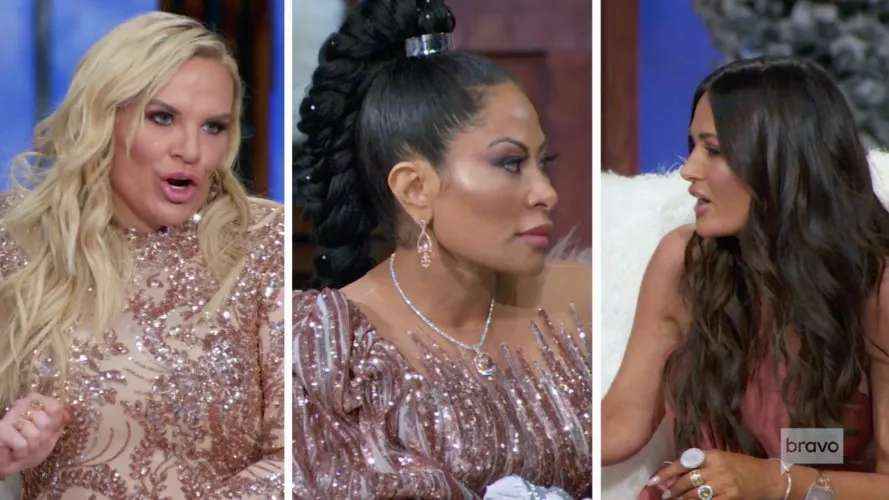 Changing subjects, Mary's still in the hot seat. Andy moves on to break down all the drama at the hip-hop party. Which is when Mary's forced to admit that neither Lisa Barlow nor Meredith Marks ever told her they were afraid of Jen. This is vindication for both brunettes, as well as Whitney Rose, who took the brunt of the heat for passing along the hearsay. Mary's the one who lied. But the 'Wives don't even revel in that fact before another argument breaks out between Lisa and Heather Gay. Ironically, unused footage actually shows Heather telling Lisa over lunch that Jen "scares the sh-t out of [her]." Not to mention Lisa confronting Mary over FaceTime from Vegas. C'mon editors, where was all this context during the season? (Points to Lisa for coining "Whitney and Heather, Bad Weather," by the way.)
Meredith gets dragged into the conversation when Heather accuses Lisa of being a bad friend to her. Which Meredith immediately dismisses with a laugh, but no one can hear over all the screaming. (Hold that thought, this will come up again.) However, Meredith does demand the floor to draw a line in the sand. If you talk about her marriage, you're not her friend. And she will not stand for it happening ever again. Not even once. Got it? Here's looking at you, Jen.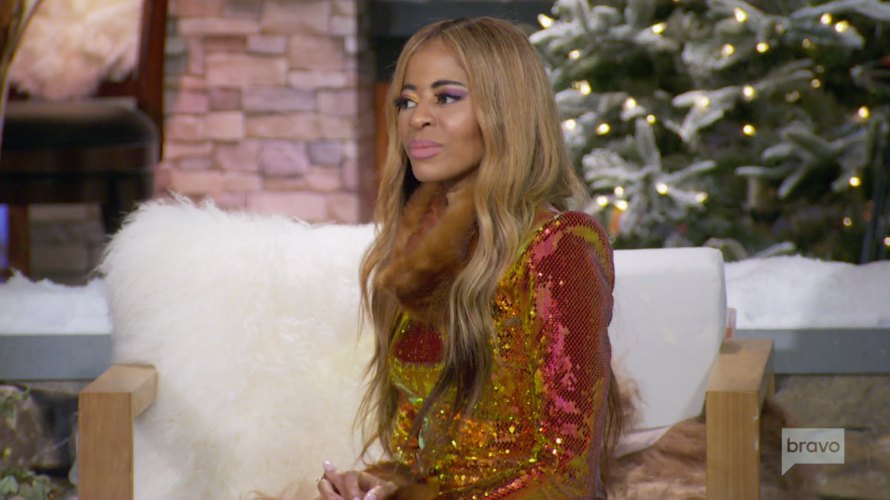 Speaking of marriages, Andy tries to get to the bottom of Mary's marital union to her step-grandpa. But surprise, surprise. It gets even more confusing. Apparently there wasn't actually a will dictating that Mary marry Robert Sr. Instead, she claims her grandmother told her privately. Never told her husband. And then she and Robert prayed about it after her grandmother died. So basically it's God's will that she marry her step-grandfather. Umm….OK. They also haven't been intimate for several years, and sleep in separate bedrooms. But at least Robert buys Mary all the bags, clothes and material goods she could ever want. Because that's something to cry tears of happiness over.
Mary also cops to that recording floating around on social media of her calling her congregation "poor" for not giving her enough money in her birthday cards. Yes, that's her. She claims the clip was taken out of context, and was part of a sermon. But frankly, I'm not sure how that could be possible? It certainly doesn't bode well for the rumblings that Mary's church is a cult. She claims her Pentecostal church has the same beliefs as Mormonism, which has also been labeled a cult over the years. But trust me, the two belief systems have quite a few glaring differences. The only good thing that happens in this segment is a fragile peace brokered between Mary and Jen. How long do you think that will last?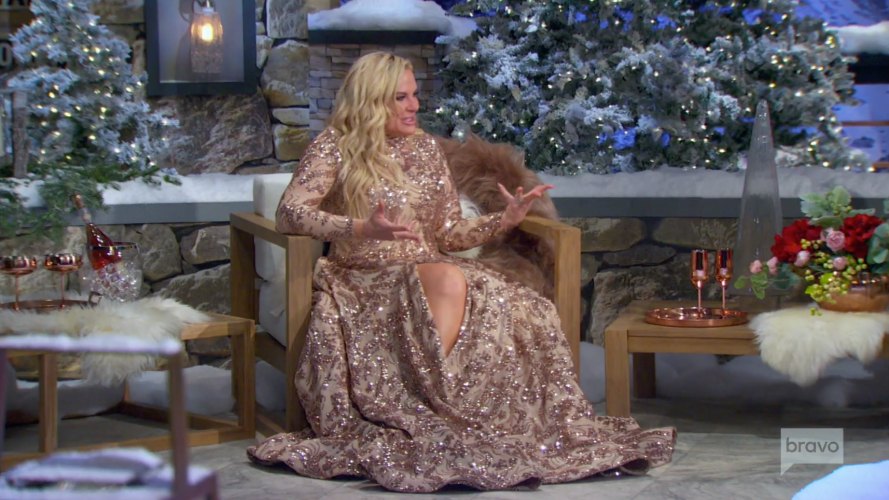 Next in the spotlight is Heather, who gets an emotional package about her growth and self-acceptance this season. She calls filming the show "absolutely transformative." She's found an audience of people who love and adore her, and it's helped change the way she always thought of herself as a failure. Interestingly, Lisa points out that the two of them actually attract the same fan base of marginalized Mormons, LGBTQ+ Mormons, former members who've left the Church and others who feel like they don't fit into the mold of Mormonism. Which is ironic considering how the two are almost always at odds. But I will say, as a gay, former Mormon who grew up in both Utah and the Church, it's true. From the beginning of the series, they've both resonated with me on a very personal level. I love them both.
However, my undying love for both Lisa and Heather won't keep them from fighting. When Lisa claims once again that she doesn't know Heather all that well, Heather reveals that her frenemy was actually the one to recommend her for the show. For anyone who wasn't privy to just how influential Lisa was during the casting process, this is news. In a way, it's just like how Kyle Richards recommended Camille Grammer for the first season of RHOBH. You don't have to be best friends with someone to know they'll make good TV. (For the record the two met in 2017, and Lisa has the text exchange to prove it.)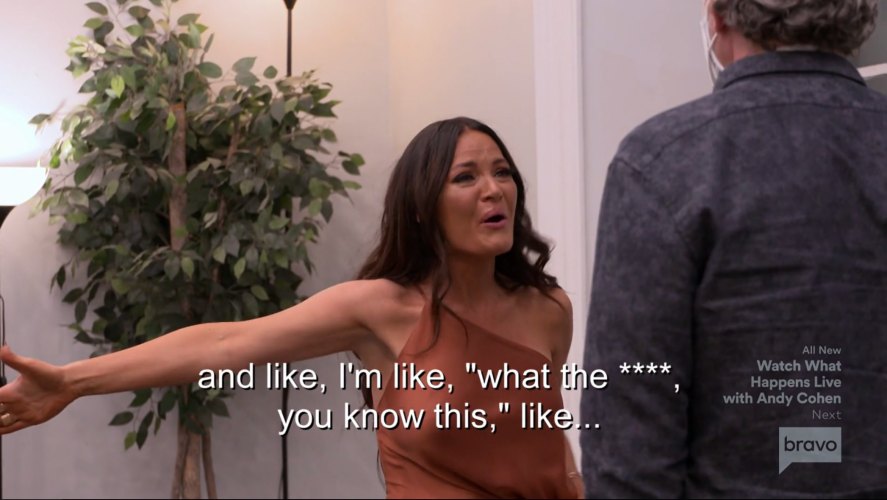 After another tiff over Jen choosing Lisa and Meredith over Heather — and whether Lisa thinks Whitney deserves to be a Housewife — production breaks for lunch. But the drama doesn't stop. Heather and Lisa keep arguing, with the former accusing the latter of choosing Jen over her BFF Meredith. Lisa wants to stop rehashing the past, but Heather makes it clear she's not all that interested in moving forward. While Andy disengages, chaos breaks out. Lisa and Whitney are both up out of their seats. And when Heather accuses Lisa of not having Meredith's back enough during the reunion, it pushes Lisa to her breaking point.
Meredith and Whitney's attempts to mediate fall on deaf ears. Mary, meanwhile, just puts her head in her hands and drowns out the noise. Heather's main issue is Lisa continually aligning herself with Jen, whom she sees as the root of all the drama, lies and untruths. Heather cuttingly throws out that Lisa's in "last place…in life," and Lisa is finally done. In what might be the first-ever walk-off when cameras are down, she storms away from the stage to find her husband. And before you know it, she's broken down in tears, sobbing to a Bravo exec and declaring they can go on filming without her. What will it take for Lisa to come back to the stage? Find out next week on Part 3!
TELL US – DOES ANYTHING MARY SAID AT THE REAL HOUSEWIVES OF SALT LAKE CITY REUNION MAKE SENSE? IS SHE PREJUDICED AGAINST OTHER BLACK PEOPLE? ARE YOU TEAM LISA OR TEAM HEATHER? IS THERE ANY CHANCE THEY'LL EVER BECOME FRIENDS?
[Photo Credit: Bravo]