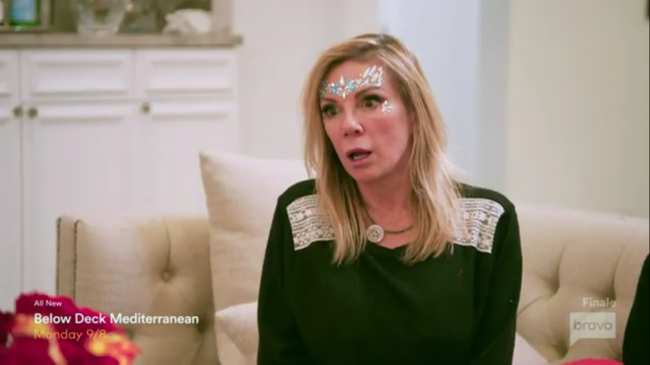 It's odd to think we have already reached the season finale of Real Housewives of New York. This has been the most uneventful season in the history of the franchise. Literally nothing happened. A massive shakeup is needed to fix this sinking ship.
Ramona Singer puts Harry Dubin on speaker phone at the party. Why? Why do we continue to give this man free press? There's nothing really redeeming about him.
Sonja Morgan tells Harry he's toxic which is why she can't be around him. He's been around way too many women in this group in an intimate way. Leah McSweeney & Eboni K. Williams need to stay far away from him.
Luann de Lesseps doesn't believe Ramona and Harry have never been intimate. There's no way! That photo of them kissing was far too passionate to believe nothing's ever gone down. Nope. Don't believe it.
The women share their worst sexual experiences, and we learn Ramona really does prefer big dicks. Live your best life Ramona. She's single, on the prowl, and ready for someone large and in charge.
We're really scraping the bottom of the content barrel for this finale. This is pain dry boring. Wow. Just wow.
When the entire group sits around in pajamas with no shirts on, we know we're in trouble. RAMONA OF ALL PEOPLE IS SUGGESTING THE GROUP DOES THIS. What Twilight Zone world are we living in? This is weird shit.
This episode is the day this show officially went off the deep end. Ramona says COVID-19 changed her, and she's clearly not wrong. The pandemic has these women going bananas in front of the cameras.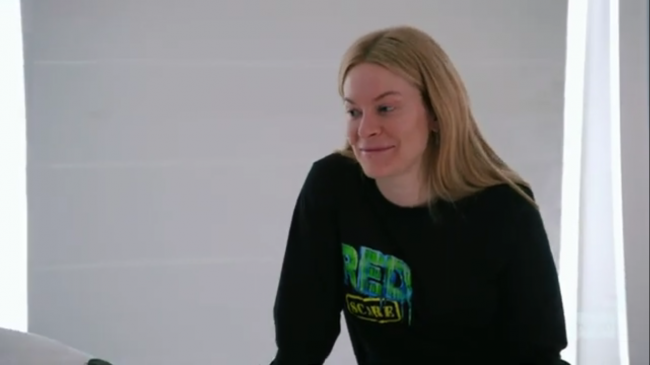 The next morning, Leah's still in shock about Ramona's idea from the previous night. Ramona of all people is the last person you'd ever expect to suggest going topless. Things are changing in New York!
The identity swap game should be a fun moment to cap off the season. Seeing everyone roast each other and do imitations sounds quite amusing. Ramona & Leah getting each other is exactly what they deserve. Hopefully they can take the imitation in jest and not get into a fuss over anything.
Has Bershan Shaw been scrubbed from like everything? Was she iced out? It seemed like she was being primed to make a sizable impact, but it's been crickets. She's not with the women on this second trip to the Hampton's.
Leah's felt a lot more likable in the last few episodes. Watching her become vulnerable about her romantic past really softened her to me. There's more to her than trying to be the unqualified morality police in the group.
I spoke too soon because Bershan has officially arrived on the trip. She's swapping places with Sonja which is going to be hilarious to watch. This entire game has potential to be a great deal of fun. However, there's also a great chance of someone finding it offensive.
I never want to hear Ramona saying, "I need some hot cock" ever again. PLEASE NEVER SUBJECT ME TO THAT AGAIN. WHAT IN THE HELL? I understand she's trying to emulate Leah, but it's too unnerving.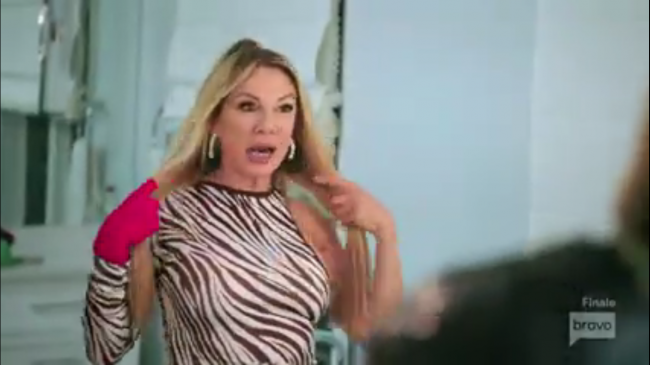 Let's admit it. Ramona looks HOT dressed as Leah. There's no escaping that fact. The entire party is a train wreck you can't stop watching.
Everyone is nailing their impressions of one another. Every single person is pulling out the stops to make this a hilarious experience.
Leah says being Luann is hard because you have to sing and be obsessed with yourself. Some of these confessionals are extra spicy this season from Leah. She may have to answer for them at the reunion.
At the end of the day the game is having a positive impact on the group. We're able to see what they really think of each other. It turned into a master class in bonding and is a beautiful way to end the season. It's not the most exciting way to end the most boring season, but it's the most fitting.
Almost nothing has happened throughout the entire season. At this point, it's time to let it come to a close and pretend it never happened. This is a DISGRACE compared to the top tier seasons we've seen in the past.
The best part of the identity swap party has to be all of the callbacks to previous dramas. Everyone was able to make nods to things of the past but keep it in a fun light. It could've taken a dramatic turn and made things worse. Luckily, everyone is grown and mature enough to make light of the past. Excellent idea from Luann!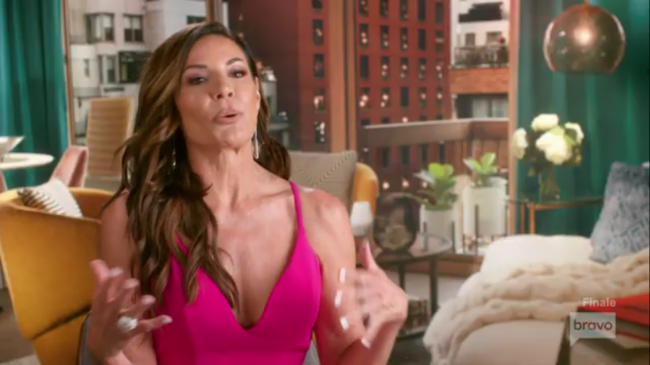 Luann's cabaret show is making a comeback this fall which is the best possible news. While it's true she can get stuck on herself at times, she's thriving doing what she loves. She can't ask for much more. She's had one of the best character arcs in the history of the Housewives franchise.
Luann's still working on her non alcoholic rose. Hopefully creating this fake adult beverage doesn't prove to be too much temptation for her. She seems to be teetering on the edge of danger with that one. Friends such as Leah have tried to bring it to her attention.
Ramona aced her real estate test and is not officially in business. God help anyone who gets her attached to the listing of their dreams. Ramona can be okay at times but only in small doses. Could you imagine going to look at a place, and Ramona's the one showing it to you? That's like something out of an actual nightmare.
Ramona also made quite the real estate investment herself. She found herself a new place in Florida that's conveniently located near Harry. SHOCKER. Just come out and admit the two of you are more than friends. Everyone would respect Ramona a hell of a lot more for doing so.
Eboni's search for her long last family had the best possible ending. It's great to hear she's in constant contact with the sisters she never knew she had. However, it's a bit disheartening to learn she's never met her father. I'm not sure how far up in age he is, but I'd imagine the clock's ticking on that one.
In addition to the news about her family, Eboni's still on the hunt for a new man. She's working with the matchmaker to find the love she deserves. Not just love though. Eboni's also hoping to add new branches to the family tree in the form of children. Do it Queen! Do what makes you happy!
SONJA RENTED OUT THE TOWNHOUSE FOR TWO YEARS. What a relief. That has to be a major weight off of her shoulders. That damn townhouse has been giving this woman grief for a decade now. It's about time that finally comes to an end.
The best thing in Sonja's life right now though is her new Caberlesque show. I wonder how Luann's reacting to Sonja basically becoming a direct competitor. Can Sonja sing though? Can she perform? How far can this act take her? It doesn't feel like something that would have the longevity of Luann's.
Leah's still on the path to Judaism conversion. I stand corrected because it's still happening. Live your best life girl! Whatever your hear calls you to do is what you should do.
TELL US – WHO DID THE BEST IMPRESSION? WHO SHOULD RETURN NEXT SEASON? WHOSE TIME IS UP ON THE SHOW? DID YOU ENJOY THIS SEASON OF REAL HOUSEWIVES OF NEW YORK?
[Photo Credit: Bravo]