Welcome back to the Med, yachties! That's right, it's time for Season 7 of Below Deck Mediterranean. It's also time to start fresh. That means a new locale in the tiny island of Malta. (It's off the coast of Sicily.) A new boat, trading in the Lady Michelle for M/Y Home. And entirely new spate of crew members for Captain Sandy Yawn to micromanage.
In some ways, the turnover is good. (See below.) But in other ways, I'm starting to wish for a little more consistency. We're now two years out from the parallel departures of Kate Chastain and Hannah Ferrier from the Below Deck universe. And the shows haven't really found their sea legs in the wake of the two chief stews exits, if you ask me. Personally, I loved Katie Flood last season and thought she would make a great, permanent replacement for Hannah as the face of Below Deck Med. But instead, we have a lot of new names to learn… Ready?
A Whole New Crew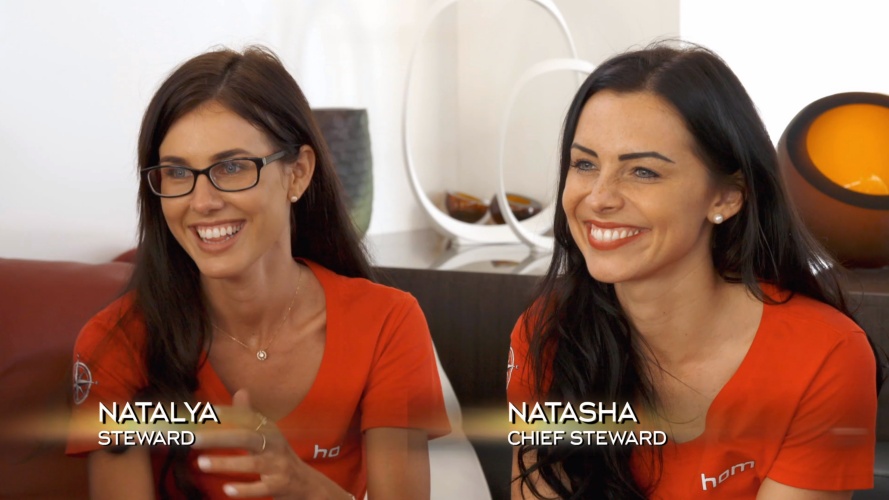 Not only do we have a new boat, there's nearly a whole new crew this season. In fact, for much of the hour, Captain Sandy is the only familiar face we see. Which, to many fans, is still not great. But hey, at least there's no Malia White to put up with this year? (Sandy informs us the much-hated bosun was working as a chief officer on another boat during filming. But could her absence really be part of the recent squabble in the press over Bravo not paying Below Deck crew members the same as Housewives?)
Instead, we've got a flurry of new faces — including two that look almost exactly alike! Brand new chef Dave White will be running M/Y Home's galley this year. Chief stew Natasha Webb is pretty much identical twins with stew Natalya Scudder. So that definitely won't be confusing all season long. And male stew Kyle Viljoen rounds out the interior as Natalya's co-second stew. No hierarchy here! With Malia gone, Captain Sandy's hired another female bosun in Raygan Tyler. Who so far only has one deckhand, Jason Gaskell, on board. The others, including a familiar face, are still stuck in quarantine for another day. But honestly, I don't mind it because it's two less people to keep track of at the moment.
A Brewing Boatmance?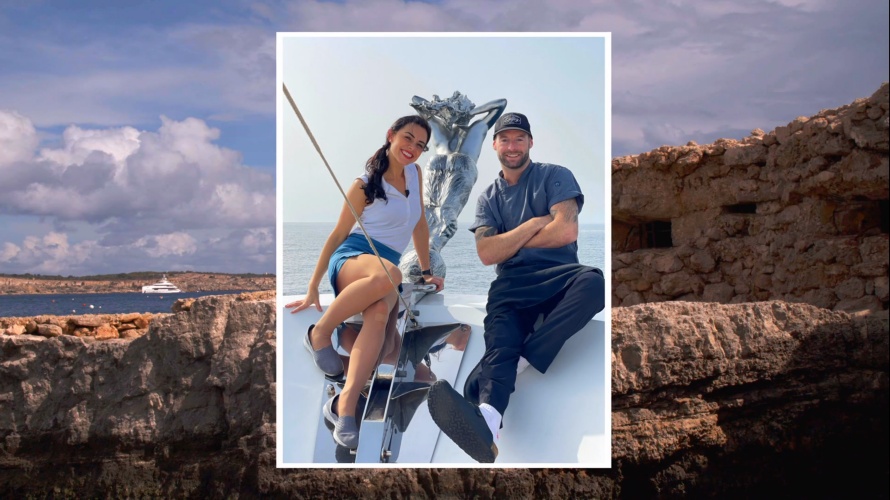 It's quickly established that Chef Dave and Natasha already know each other. And their undercover flirtation is already giving shades of Malia and Chef Adam Glick's undercover romance back in Season 2. (Still to this day one of the best seasons of the entire franchise, mind you.) Or Adam and Jenna MacGillivray from the first season of Below Deck Sailing Yacht. Except they're not even trying to hide it! Or are they? Yes, the pair admit that they just got done working on another boat together for a month. But behind closed doors, their relationship might go a bit deeper than they're letting on to the rest of the crew…
With an odd number of guys and girls, one cabin has to be co-ed. And Natasha orchestrates it so that she and Dave will be spending the season sharing a room. Interesting. They're already in a habit of bringing each other coffee in the morning and being a little too touchy in the galley for "just friend." By episode's end, Kyle asks his new chief stew point blank how long she's been dating the chef, and Natasha balks at the question. But later that night behind closed doors, she asks Chef Dave if he, uh, "wants to screw." So yeah, this is going to be a whole thing…
Bosun Raygan: Public Enemy No. 1
While most of the crew seem fairly competent upon first impression, the one outlier appears to be Raygan. Down two deckhands thanks to quarantine, her department is already at a disadvantage as first charter starts. But she certainly doesn't do anything to help the situation. The female bosun seems scattered, unorganized, and — worst of all — lazy. Instead of putting in extra work, she delegates everything — and I mean everything — to poor Jason. He's singlehandedly keeping the deck team afloat while she takes smoke breaks and refuses to carry the guests' luggage because it's "too heavy." By lunchtime, Jason's already sick of being Raygan's personal pack mule and tells her off during an icy confrontation in the galley.
And just when you think it can't get worse, Raygan manages to anger the co-primary, too. (He asks if the guests can use the jet skis and doesn't take kindly to her hesitant, apathetic response.) The primary complains to Kyle, and eventually Captain Sandy gets dragged in to mediate the issue. But it's already too late, the primary is angry and has openly declared Raygan as his "enemy." Great first impression, bosun!
Mzi to the Rescue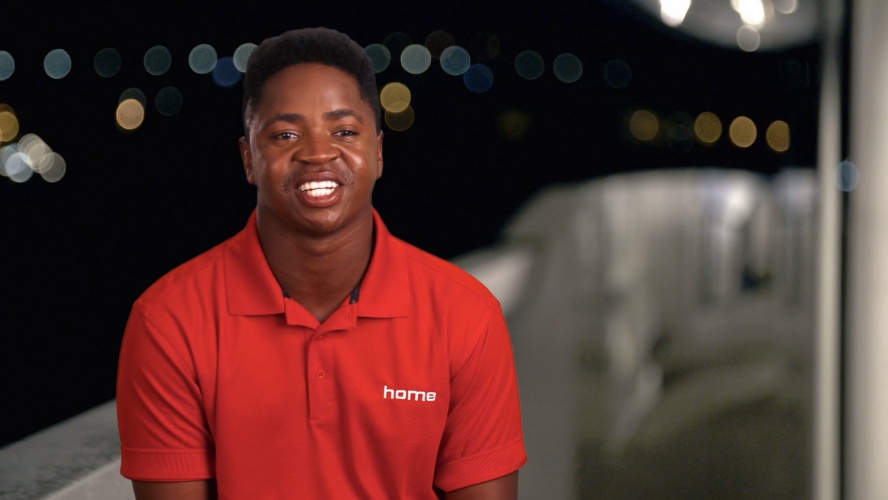 During dinner the first night, a tender delivers the final two deckhands to the boat. And would you look at that? It's Mzi Dempers returning from last season! Kind of an odd choice to be asked back, but seeing as he was brand-new to yachting last season, the greenie probably didn't ask for much of a raise. And he's brought along his childhood friend Storm Smith. Whose sole identifying characteristic thus far is the very impressive mustache on his face.
It's nice to have someone we already know on this show besides Captain Sandy. And she's happy to see Mzi too, and puts him to work right away organizing the disaster of a boat. Jason's no doubt relieved to have a few helping hands as well. Meanwhile, Chef Dave gets his first plate sent back to the galley for using an aromatic cinnamon stick in his recipe for beef cheeks. But despite the primary's revulsion at the idea of cinnamon in beef, it wasn't listed on his preference sheet.
Are We Crashing?
The next morning, it's time for a reset. We finally have a full crew. Let's hope things on day two go smoother than day one. Except first thing in the morning, Raygan's in hot water again. This time for not having an anchor watch schedule ready for Captain Sandy. And then for not getting all the water toys out for the guests. Because if you've been watching this show for more than a few episodes, you know how Captain Sandy feels about water toys.
However, Raygan is far from the biggest problem of the day. Just as breakfast is finished (with no complaints this time!), the ship starts rocking incessantly. And it's not just the swells coming in. M/Y Home has lost control of its stabilizers. Which, to be honest, are not something I even knew a motor yacht had. But now that they're out of commission, the boat is swaying violently back and forth. And suddenly, crew members are swearing. Guests are panicking. Pots, pans, drinks, glassware and everything else is crashing to the floor below deck. Not a great way to start a season. But of course, it ends the supersized premiere on a "To Be Continued…"
TELL US – WHAT WAS YOUR FIRST IMPRESSION OF THE CREW? ARE YOU HAPPY MZI IS BACK? HOW LONG DO YOU THINK RAYGAN WILL LAST AS BOSUN?
[Photo Credit: Bravo]