Real Housewives of Beverly Hills has been on a much-needed hiatus. The show needed to get rid of Lisa Rinna and do a total revamp. Season 12 turned toxic in a way that wasn't fun to watch. Now that we've had a break, fans are wondering what our diamonds will be doing next season.
The RHOBH cast is even a bit of a mystery. Denise Richards will apparently be back in some capacity. Kathy Hilton is not returning after causing such a stir about Rinna's exit. It's left to be seen if we'll ever see reconciliation among the Richards sisters, especially Kathy and Kyle Richards. Despite the sisterly feud, it's time for some of the other diamond holders to get some well-polished storylines for the next round of episodes.
Garcelle Beauvais is a fan-favorite newer addition to RHOBH who is always on the right side of history. Whenever she's not palling around with Sutton Stracke, she's teasing us about Season 13. She recently revealed that fans can expect the premiere of the next iteration of RHOBH in November. Now, she's hinting a bit more about what fans can expect from the ladies.
A lighter side of Real Housewives of Beverly Hills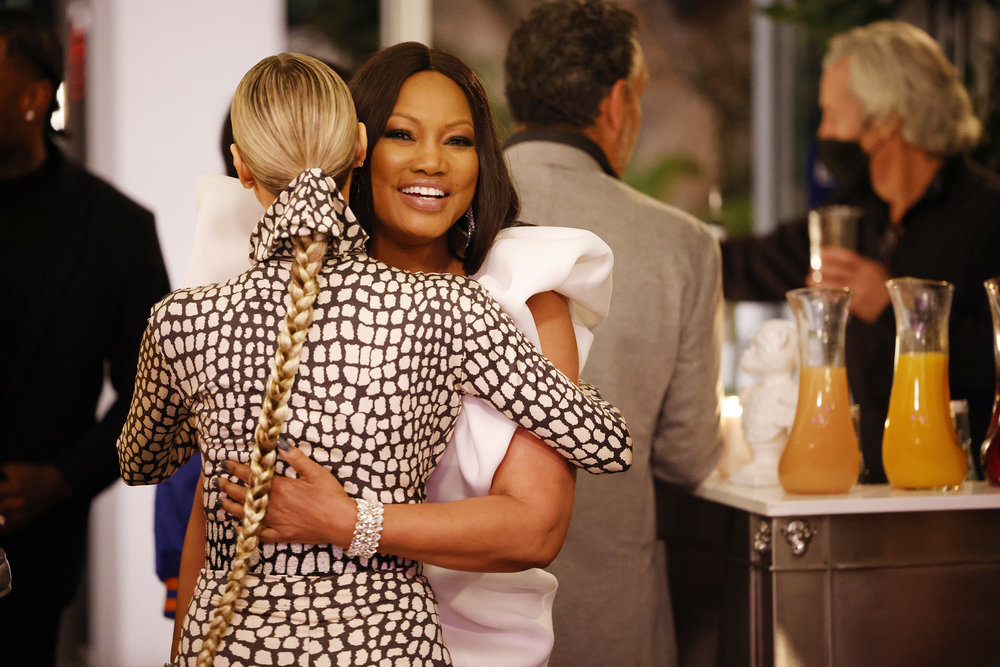 While speaking at an A+E Networks event, Garcelle revealed the premiere date and spoke a bit about the toxicity of Season 12, according to Variety. "Especially last season, my kids were attacked on social media because of the show," she said. "When it affects my kids, that's a problem." Let's hope Erika Jayne is actually capable of learning some life lessons, at least not to verbally bully a child like she did last year. RHOBH has no need for that nonsense.
Despite Garcelle's rocky road on the series, she's looking forward to a lighter Season 13.  "It's back to fun and glamour and friendships," Garcelle explained "It's not as toxic as it was. I think the last season was pretty hardcore on everybody." You can say that again. I need a good old dose of RHOBH realness without Rinna's romps causing a distraction.
Real Housewives of Beverly Hills is expected to return to Bravo in November.
TELL US – DO YOU BELIEVE REAL HOUSEWIVES OF BEVERLY HILLS SEASON 13 WILL BE BETTER THAN LAST YEAR? ARE YOU EXCITED TO SEE A LESS TOXIC SEASON?