The Real Housewives franchise has seen it's fair share of divorce storylines and scandals over the years. Sometimes, Housewives end up giving marriage another shot. Just recently, Real Housewives of New Jersey fans saw Teresa Giudice marry second husband Luis Ruelas. However, give Luis' many red flags, viewers are already predicting another divorce. Some Housewives have walked down the aisle more then twice. But was the third time the charm for these ladies?
Tamra Judge – Married 3 Times
When Real Housewives of Orange County star, Tamra Judge, first joined the cast, she was still married to Simon Barney. The couple, who divorced in 2011 after their marriage fell apart on-camera, share three kids named Sidney, Spencer, and Sophia. Tamra also has an older son, Ryan, from her first marriage. She was only 18 years old when she wed Darren Vieth in 1985, and that marriage ended five years later.
In 2013, Tamra walked down the aisle for a third time to marry Eddie Judge, who she is still with today. Despite finding true love, there was residual drama with her second husband and their children. But when Simon was diagnosed with throat cancer, the family rallied to support one another. Tamra's also said she's on much better terms with daughter Sidney after their public rift.
But that doesn't mean Tamra, who returned to RHOC after a two season break, is done with drama overall. In addition to her role on the show, she's currently feuding with Teresa Giudice, and was accused of ripping off another Housewife's tagline.
Eileen Davidson – Married 3 Times
Soap star Eileen Davidson held a diamond on Real Housewives of Beverly Hills Seasons 5-7, featuring in some of the series' most iconic moments. Another one of the Real Housewives who got married the most, Eileen may be best remembered for feuding with Kim Richards during that infamous Amsterdam dinner. After leaving the main cast, she's appeared as a guest over the years, most recently in RHOBH Season 10.
Though Eileen has been happily married to actor/tennis pro/poker player, Vincent Van Patton, since 2003, it took a few tries to get things right. Her 1985 marriage to Dukes of Hazzard star, Christopher Mayer, only lasted a year. In 1997, she wed fellow soap opera star, Jon Lindstrom, only to divorce in 2000.
The same year as her second divorce, she met Vincent when he played her love interest on Young and the Restless. Unlike the average soap opera marriage, they actually have lived happily ever after, and are parents to a son.
Danielle Staub – Married 3 Times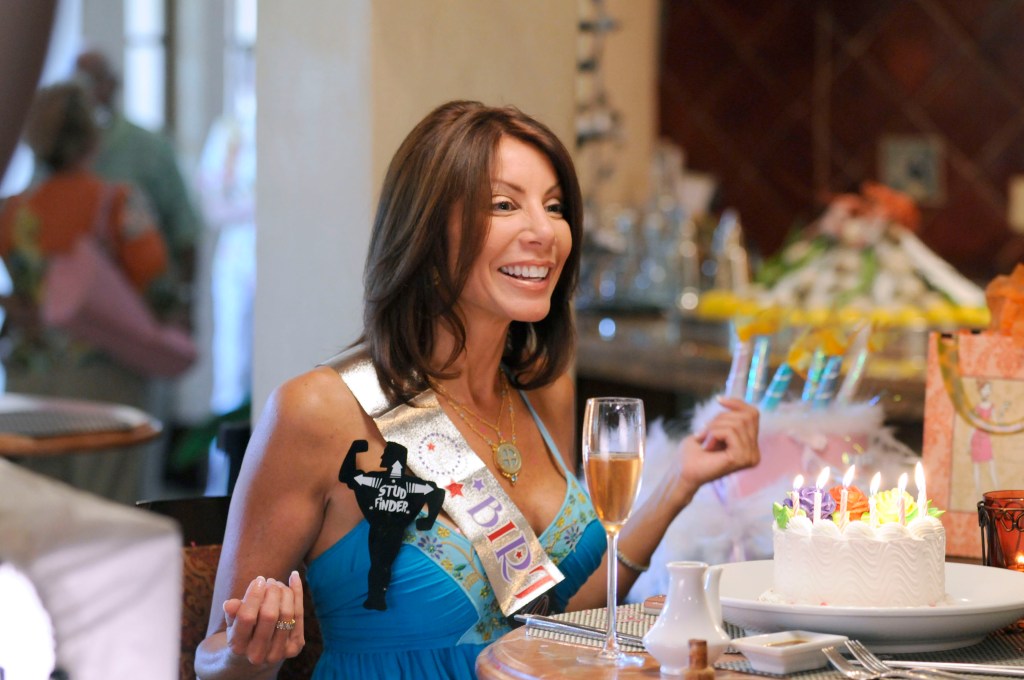 Thanks to Teresa's iconic table flip, even non-Bravo fans know that Danielle Staub was engaged 19 times. Before RHONJ made Danielle famous, those engagements lead to two separate marriages. Her first marriage to Kevin Mahr gave us the all-too-infamous book that lead to said table flip. She had divorced second husband Thomas Staub, father of her daughters Christine and Jillian, two years before the show began.
In May 2018, Danielle gave matrimony another shot with Marty Caffrey. But her third marriage was over as soon as it began. They split only three months later, and the divorce, which was finalized in February 2019, took twice as long. But this still wasn't the nail in the coffin for Danielle's quest for holy matrimony. She got engaged for the 21st time to Oliver Maier, but they never made it down the aisle. Danielle was also briefly involved with Michael Lohan, father of Lindsay Lohan.
Cary Deuber – Married 3 Times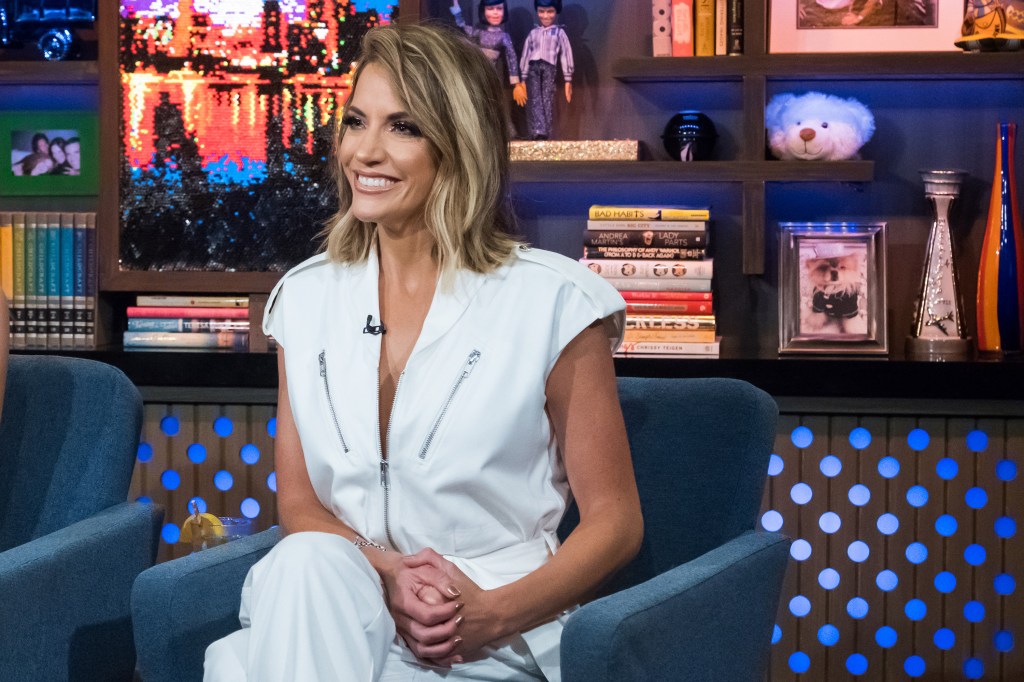 In her Real Housewives of Dallas Season 1 tagline, Cary Deuber memorably insisted, "I'm not a trophy wife, I'm a lifetime achievement award." By that time, she was the wife lifetime achievement award to plastic surgeon, Mark Deuber.
The spouses, who work together and share a daughter named Zuri, are still married today. Mark is Cary's third husband, although little is known about the nurse's first two marriages. She is also stepmom to his kids from a previous marriage.
Porsha Williams – Married 2 Times
Porsha Williams has technically only been married twice, although she was also engaged to Dennis McKinley, father of daugher Pilar Jhena. But she earns a spot on this list for her elaborate weddings (yes, plural) to second husband Simon Guobadia. The happy couple exchanged vows twice in 2022, having two bombastic Atlanta-set weddings back-to-back.
Because Simon is from Nigeria, their first wedding was a traditional ceremony, held at the Four Seasons. Portia went above and beyond to honor her husband's heritage. The Stars on Mars personality wore a red bejeweled gown and beaded headpiece to walk down the aisle, and then changed into two more dresses later on.
And the very next day, she walked down the aisle again at a Methodist church. Once again, she spared no expense. The first wedding had 250 guests, including some of her former Real Housewives of Atlanta co-stars, while the second had 350. At her second ceremony, Portia once again changed gowns, this time showing off a whopping four different looks.
TELL US – WHAT WAS THE MOST MEMORABLE REAL HOUSEWIVES WEDDING? WHICH HOUSEWIVES COULD YOU SEE GETTING MARRIED AGAIN?