What would Real Housewives be without girls' trips?
As the franchise has evolved, vacations have become a central part of every season. If nothing else, it gives the women a chance to engage in petty arguments in a new setting. No matter where the women go, they take their drama with them.
The infamous girls' trips have become so popular that Bravo created a spin-off show inspired by the women's love of travel. Real Housewives Ultimate Girls Trip premiered in November 2021 on Peacock and featured seven housewives from across the Real Housewives franchise.
Bravo confirmed in a January 2023 tweet that the spinoff would return for a fourth season, so as we await the upcoming season, let's take a look back at some of the greatest girls trips in Real Housewives history.
Vail (Real Housewives of Salt Lake City)
The trip to Vail, Colorado in Season 2 of Real Housewives of Salt Lake City was less memorable for the vacation itself, but more so because of the car ride there.
The housewives were waiting in a Sprinter van outside Heather Gay's business Beauty Lab + Laser when Jen Shah stepped outside to answer a phone call. She told the girls the phone call was regarding her husband Sharrieff, who she said was in the hospital due to internal bleeding. However, shortly after Jen departed from the scene, Homeland Security showed up looking for her.
It was Real Housewives like we'd never seen it before, as the women pieced together Jen's crimes in real-time while on their way to Vail. The whole scene was wild, with the women finding out their friend was arrested on fraud charges from a news article on their phones.
According to NPR, Jen was sentenced to six and a half years in prison in January 2023 for "running a nationwide telemarketing fraud scheme."
Amsterdam (Real Housewives of Beverly Hills)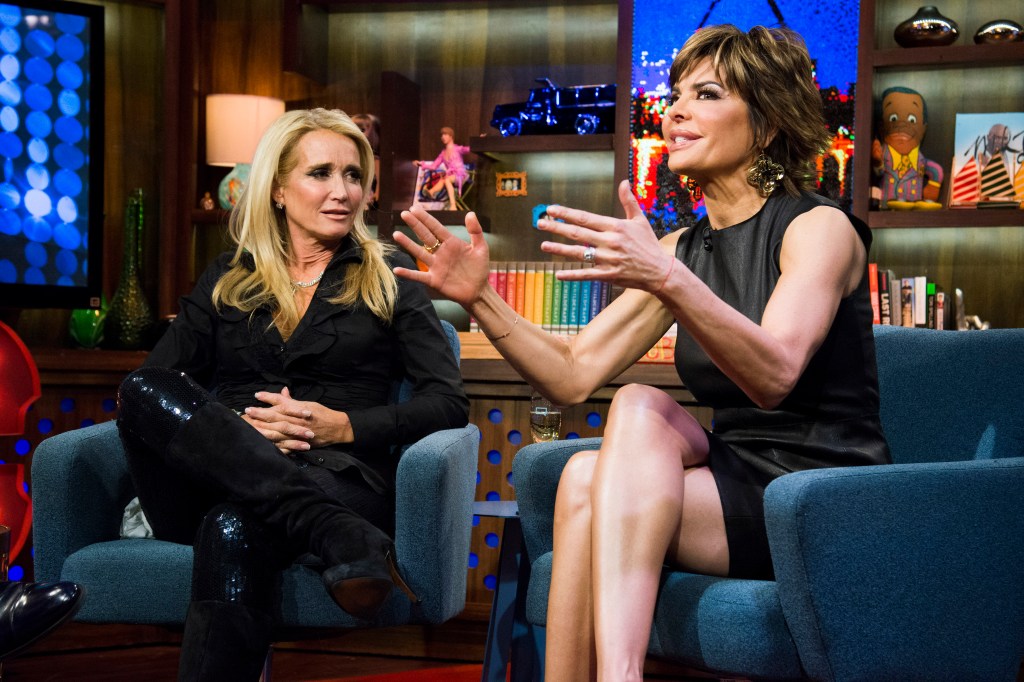 The Season 5 trip to Amsterdam on Real Housewives of Beverly Hills was chock full of drama.
There was tension building all season between Kim Richards and newcomer Lisa Rinna but it came to a head one night at dinner. The argument began with the women rehashing a fight from earlier in the season, where Lisa questioned Kim's sobriety. The dinner took a turn for the worse after Kim brought up Lisa's husband, Harry Hamlin.
Lisa was not happy that Kim brought her family into their argument and made sure to let Kim know. She threw a wine glass on the table and yelled, "Don't ever go after my f***ing husband."
Berkshires (Real Housewives of New York)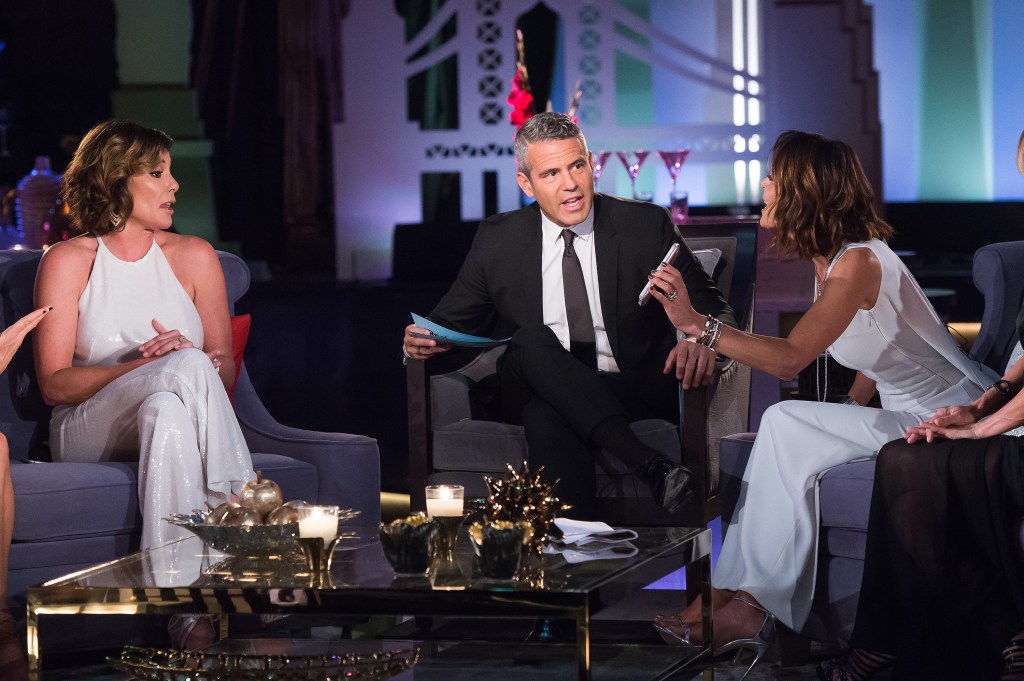 Pretty much every RHONY girls' trip to Dorinda Medley's Berkshire estate could have made it on this list but we decided to focus on the Season 8 vacation.
This trip was insane. From Bethenny Frankel and Luann de Lesseps fighting about Skinny Girl cocktails and Lu's sex life, to Dorinda having a complete meltdown, RHONY was at an all-time high. The Season 8 Berkshires episodes quickly became fan-favorites. Dorinda's "I made it nice" speech has gone on to become one of the most quote-worthy scenes in Real Housewives history.
"I cooked all day. I decorated. I did it nice," Dorinda said during the iconic scene. "I'm ashamed. If no one can behave themselves, then you'll all go home. I give you permission. All go home [because] I decorated. I cooked. I made it nice."
Scary Island (Real Housewives of New York)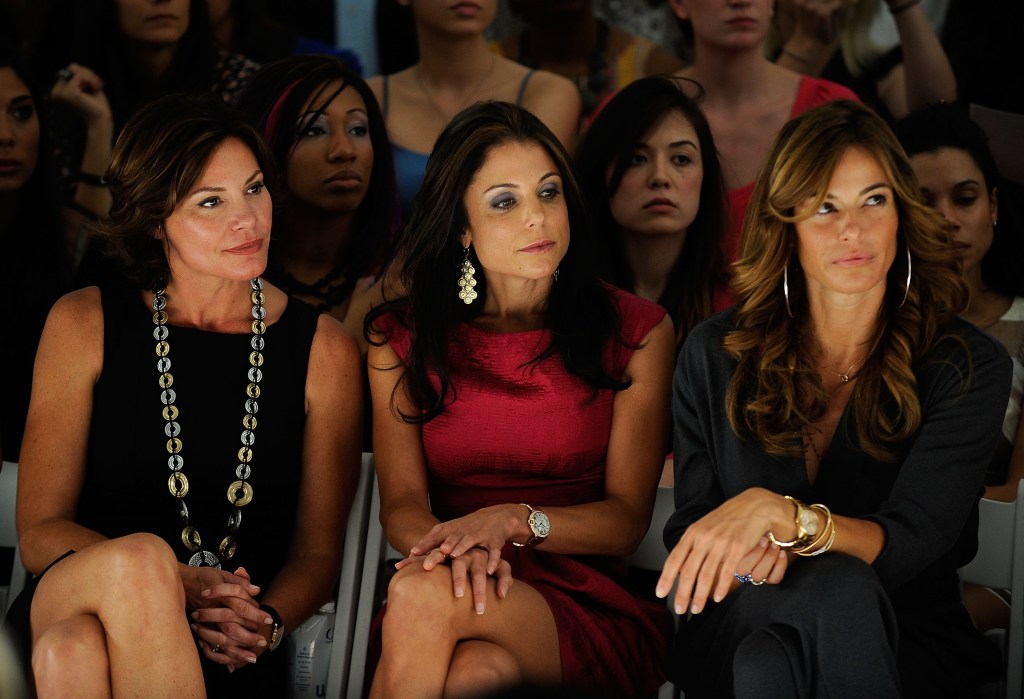 The Season 3 trip to the Virgin Islands, also known as the "Scary Island" vacation, is perhaps one of the most talked about Real Housewives trips.
The trip started out fine, but as time went on, the drama heated up. First, we had an unexpected appearance from Jill Zarin, who initially wasn't supposed to be on the trip. Jill and Bethenny Frankel were fighting at the time, so she wasn't exactly greeted with open arms. In fact, the whole scene was totally awkward.
The climax of the trip came towards the end when Bethenny and Kelly Bensimon got into a heated argument. The fight was a bit of a fever dream, with Bethenny calling Kelly crazy and Kelly saying she was having nightmares that Bethenny was going to kill her on the trip.
TELL US – WHAT IS YOUR FAVORITE REAL HOUSEWIVES GIRLS' TRIP?