If you've been following the flaming dumpster fire of a divorce between Real Housewives of Atlanta/Don't Be Tardy alums Kim Zolciak and Kroy Biermann, you might've had to see your chiropractor about a sore neck due to trying to keep up with the ridiculous amount of accusations and court filings lobbed back and forth. It seems like Kim might even be losing track of what's going on. She recently implied the two might be trying to work on their relationship … again.
However, Kroy's lawyer said they won't be reconciling, so we're in for a longer ride on the hot mess express. Kim and Kroy have four children together and he adopted Kim's two older daughters from a previous relationship, Ariana and Brielle Biermann. Even though things between Kim and Kroy seem to devolve by the day, it looks like Brielle is trying her best not to take sides. She just posted a loving tribute to Kroy on her Instagram Stories.
Brielle posted two birthday tributes to 'world's best dad' Kroy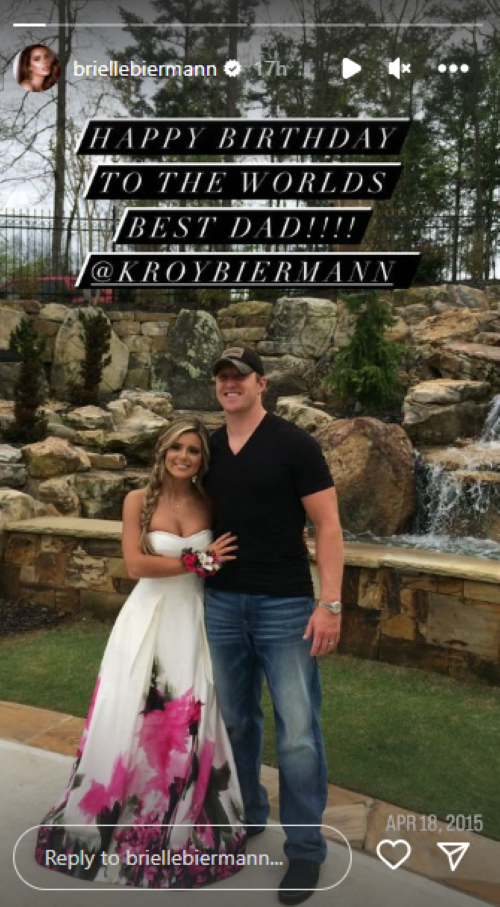 Brielle took to her Instagram Stories to shoutout Kroy on his 38th birthday yesterday. Kroy adopted her back in 2013, and despite him currently being in the process of contentiously divorcing her mom, it looks like he's never wavered in being Brielle's dad. Brielle lovingly wished him a happy birthday and referred to him as "The World's Best Dad" in the sweet snap from 2015.
Brielle then even posted a second Story to tell Kroy that she loves him "so much" and hopes he has "the best day ever."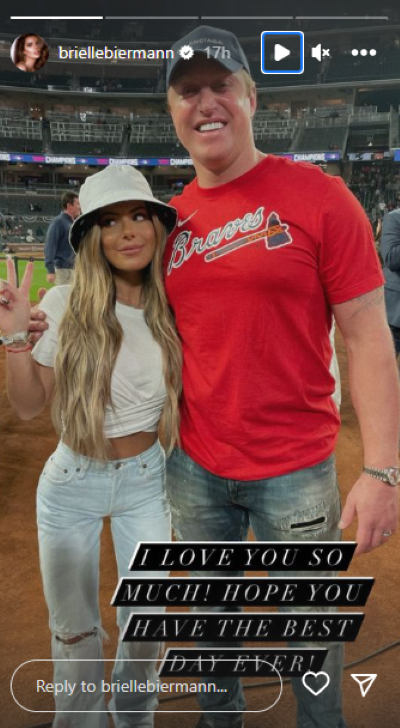 Brielle recently got caught up in this whole chaotic vortex when Kim said it was Brielle who paid the electric bill that Kroy couldn't amidst their financial shitstorm, so it's refreshing to catch a glimmer of familial love and affection from Brielle's wholesome pictures. After seeing Brielle's act of kindness towards Kroy, Kim's probably furiously rage-cranking a slot machine handle at this very moment. Though, she'd probably be doing that regardless.
TELL US – DO YOU THINK KROY AND BRIELLE WILL BE ABLE TO MAINTAIN THEIR FATHER-DAUGHTER RELATIONSHIP DESPITE THE UGLY DIVORCE BETWEEN HIM AND HER MOM?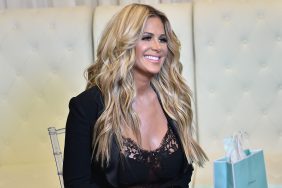 Kim Zolciak is back home in Atlanta, Georgia, enjoying a nice glass of red wine — Olivia Pope style. The…