Tom Schwartz and Katie Maloney are plugging away at this whole adulting thing. After getting engaged, they moved into a fancy grown-up apartment and are now redecorating, and stuff – but not with Goodwill castoffs!
The Vanderpump Rules stars appeared on the YouTube show Mr. Kate's OMG We're Coming Over to get professional help redecorating their new West Hollywood pad. Naturally Tom 2 and Katie are all about the renovations just as filming for season 5 begins (which will undoubtedly center around their wedding).
CLICK THE CONTINUE READING BUTTON FOR MORE!
Tom and Katie must really be making bank, because this pad looks pretty fabulous (and enormous) by Vanderpump Rules standards – especially compared to everyone else's abode and where they moved from. Hmmm… do we think it's time to transition the cast to younger, more impoverished servers already? #YES
Predictably Tom and Katie do not see eye-to-eye on design. Tom likes minimalism, but is really cluttered. And Katie, well, she has no taste – as evidenced by her wardrobe.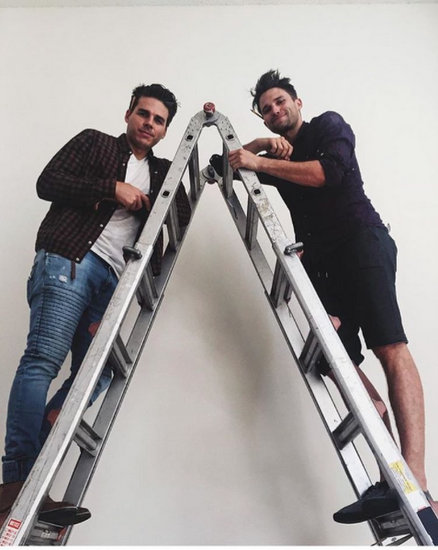 Designer Joey Zehr shared, "Watch @twschwa and I climb to new heights in our latest episode of OMG We're Coming Over over on YouTube.com/MrKate with @mrkatedotcom and @musickillskate #omgwerecomingover #pumprules" [Credit]
"Tom basically likes what I like," insists Katie. Tom agrees, "You do all the work and I just sit back and critique it." Since they both work from home, plus shoot Vanderpump Rules there, the design scheme was hipster minimalism meets vintage glam, with focus on the dining room and living room. "We're all about cocooning now in our hermitage," jokes Tom. "And hostessing!" chimes in Katie. These two need a translator.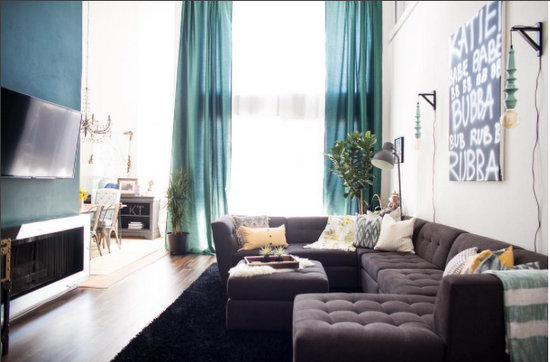 A sneak peak of the reveal! [Credit]
Nevertheless, the reno looks pretty great!
You can see the Before & After here. The episode is below. 
Seriously – can't this show hit up Scheana Marie's Cave of Narcissism next?
TELL US – WHAT DO YOU THINK OF KATIE AND TOM'S REDECORATED APARTMENT?
[Main Photo Credit: Instagram]