Nobody ever accused Stevie J and Joseline Hernandez of having a good relationship, but their breakup is even worse. In the latest, Stevie J is suing his pregnant ex for defamation of character.
Oh boy…Or should I say girl, because Joseline just revealed she's having a daughter!
The former Love & Hip Hop Atlanta stars have been in an all-out war. Joseline is currently 6 months pregnant and it's unclear if Stevie is the father of her unborn child (she says yes; he says no). With Stevie turning his back on her, Joseline's hormonal rage has channeled into tweets and deletes accusing Stevie of being a devil-worshiping, gay porn addict, who has molested Eva, the daughter he shares with Mimi Faust. And we thought a non-hormonal Joseline was vitriolic.
CLICK THE CONTINUE READING BUTTON FOR MORE!
A couple months ago Joseline posted an incredibly incendiary instagram post with all of the following accusations. You can read the original here.
Stevie is tired of Joseline running her mouth, and is suing her for defamation of character. Claiming she can't prove her accusations (she's already posted proof of a polygraph test which claims she caught him watching gay porn).
Stevie's suit attests that Joseline has been on a rampage of a smear campaign, and she has even gotten his daughter's former nanny (who happens to be Mimi's niece) in cahoots with her to post the outrageous and untrue accusations about him on social media. Now, I may believe he worships the devil… JUST KIDDING!
TMZ obtained copies of the lawsuit which says Joseline even called Georgia Department of CPS on Stevie to formally accuse him of molesting Eva! Both Mimi and Stevie publicly denied Joseline's claims.
Stevie believes Joseline's comments have "damaged his reputation and exposed him to public hatred and ridicule." Oh, really? [side eye] Stevie is requesting a judge issue a gag order against Joseline, and he wants compensation for damages. Maybe he can use that to pay his back child support!
Joseline and Mimi have had a contentious relationship. Stevie, a father of 7 (and possibly soon to be 8!), is currently battling a million dollar child support case, and has been sentenced to serve mandatory time in rehab for failing multiple court ordered drug tests.
Stevie has been mostly quiet online since the couple split and Joseline announced her pregnancy. He's rumored to be dating Faith Evans.
Oh, and here's some recent photos of Joseline at 6 months pregnant.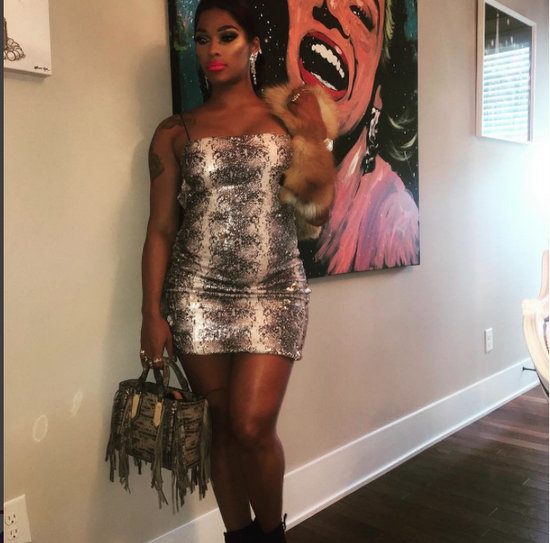 [Credit]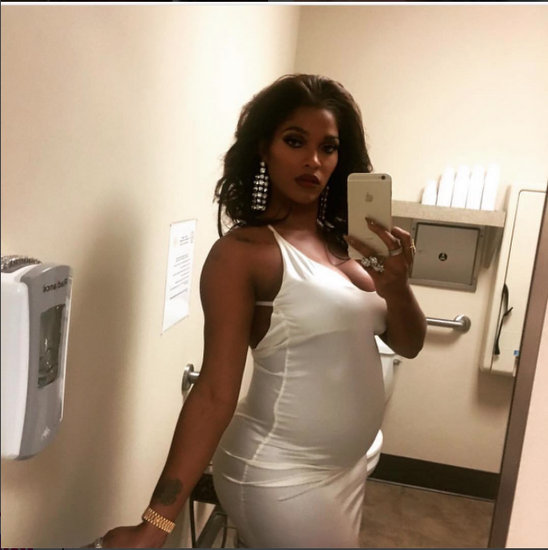 "thebaddestputa8: COME THROUGH MAMA @vh1joselinehernandez showing off that baby! #JoselineHernandez" [Credit]
TELL US – IS JOSELINE TELLING THE TRUTH ABOUT STEVIE, OR DOES SHE DESERVE TO BE SUED?
[Photo Credit: instagram]