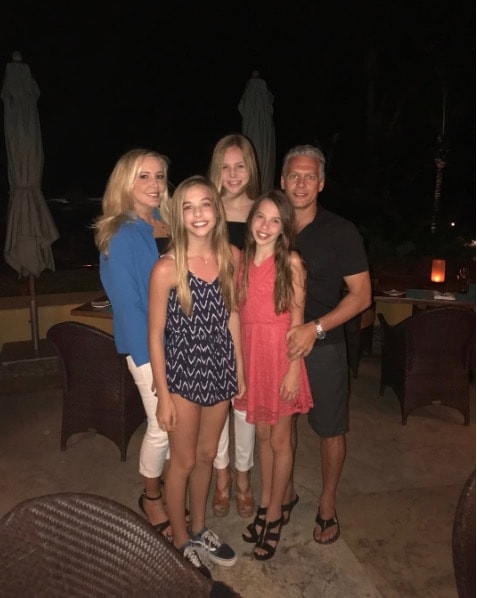 Usually Shannon Beador goes on family vacations to Hawaii. Over and over and over again. But this time, her devoted beloved, non-affair-having husband David Beador decided to shake things up by surprising them all with a mid-winter break to Mexico.
The Real Housewives of Orange County star (who confirmed her return for season 12) thought they were headed to a ski resort when SURPRISE: Mexico! In Puerto Vallarta, no less. Shannon and David have been there before…
You know because it's Vicki Gunvalson's favorite place ever! Doesn't she own that town?! And Andales… in it?! Perhaps Vicki was even there at the same time whooping it up in the next cabana! (I kid).
CLICK THE CONTINUE READING BUTTON FOR PHOTOS!
I'm sure we'll be seeing this play out on RHOC – currently filming – and despite the proximity to Whoop It Up territory, it's better than some of David's past surprises…
RELATED – RHOC Secrets Revealed – What's Really Gone Down In Mexico?!
You can check out photos from the Beador family vay-cay below. I'm sure much holistic-healing took place – but hopefully no naked guacamole eating!
RELATED – Is Shannon Ready For More Vicki?
TELL US – HAVE SHANNON AND DAVID FINALLY 'MOVED ON'? 
[Main Photo Credit: Instagram]
Save
Save