During the last season of Southern Charm, the fandom was rooting for Austen Kroll and Chelsea Meissner to make a relationship work. Just a season later, they are no longer together, Austen dated one of Chelsea's (now former) close friends, and it just felt like there was something unfinished between them.
Now, it seems like there is zero hope for any sort of reconciliation since Austen went off on his ex-girlfriend in response to fan comments on his own Instagram post.
Austen posted a photo on Instagram of himself giving an engagement ring balloon to a female friend. In the caption he joked, "Found this balloon in an alleyway outside of brunch. Figured it was now or never." Seemed innocent enough, but many Southern Charm fans took the post as an opportunity to comment about his Austen's failed relationship with Chelsea.
Austen did not too kindly to the comments and he decided to clap back- and his comments were aimed at the haters in the comment section. Austen also criticized Chelsea.
One Instagram user said, "It's only exhausting because you don't want to do the work necessary to get Chelsea. You are ok to settle for the lowest hanging fruit. Reach to the top of the damn fruit tree to get @chelseameissner58 if it were easy, everyone would be with her, Duh!" Instead of just ignoring that comment or even defending himself, Austen slammed Chelsea by writing, "I need a woman with a sex drive." Wow.
One Southern Charm viewer commented, "Great another Thomas [Ravenel] and Ashley [Jacobs]. I'm starting to hate Southern Charm." Ouch. No one wants to on the receiving end of that relationship comparison. Austen responded with, "Perfect! One less of you around!"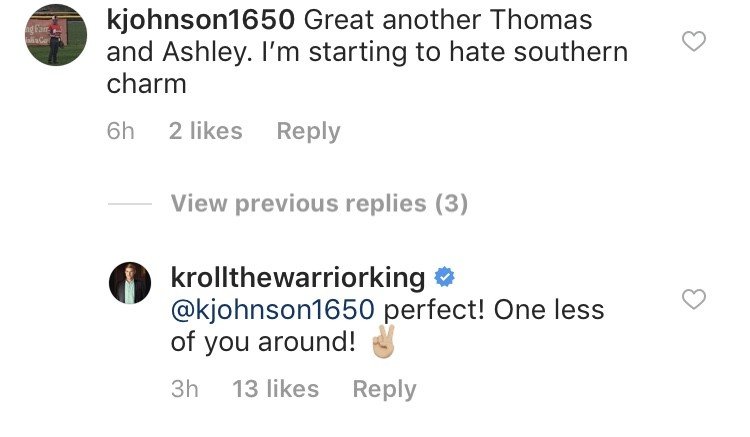 Another commenter asked, "Where's the super rude comment about Chelsea? Deleting it doesn't make it go away…. or make it okay." Unfortunately, Austen told that Instagram user, "I didn't delete anything sweetheart. It's here somewhere. Search." Was Austen hacked? Did he get a way better edit on this show than he deserved? What is going on here?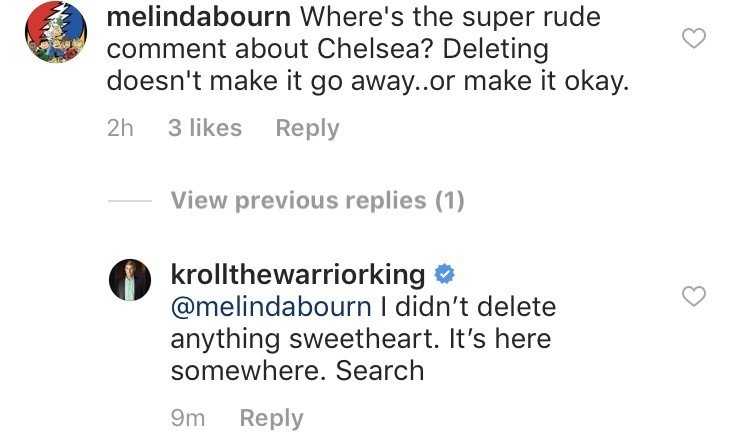 The comment section got even uglier, but Austen gave Chelsea a bit of a break and came for his other ex Victoria. Austen commented, "y'all don't know the half of it. #nightmare." Another Instagram user wrote "please do tell!!!!!" And Austen told a whole lot: "After she threw the drink on me, she followed me home and three a rock through my window and I had to call the cops. That was the third time she's had similar freak outs. I'm in a mood to tell tonight."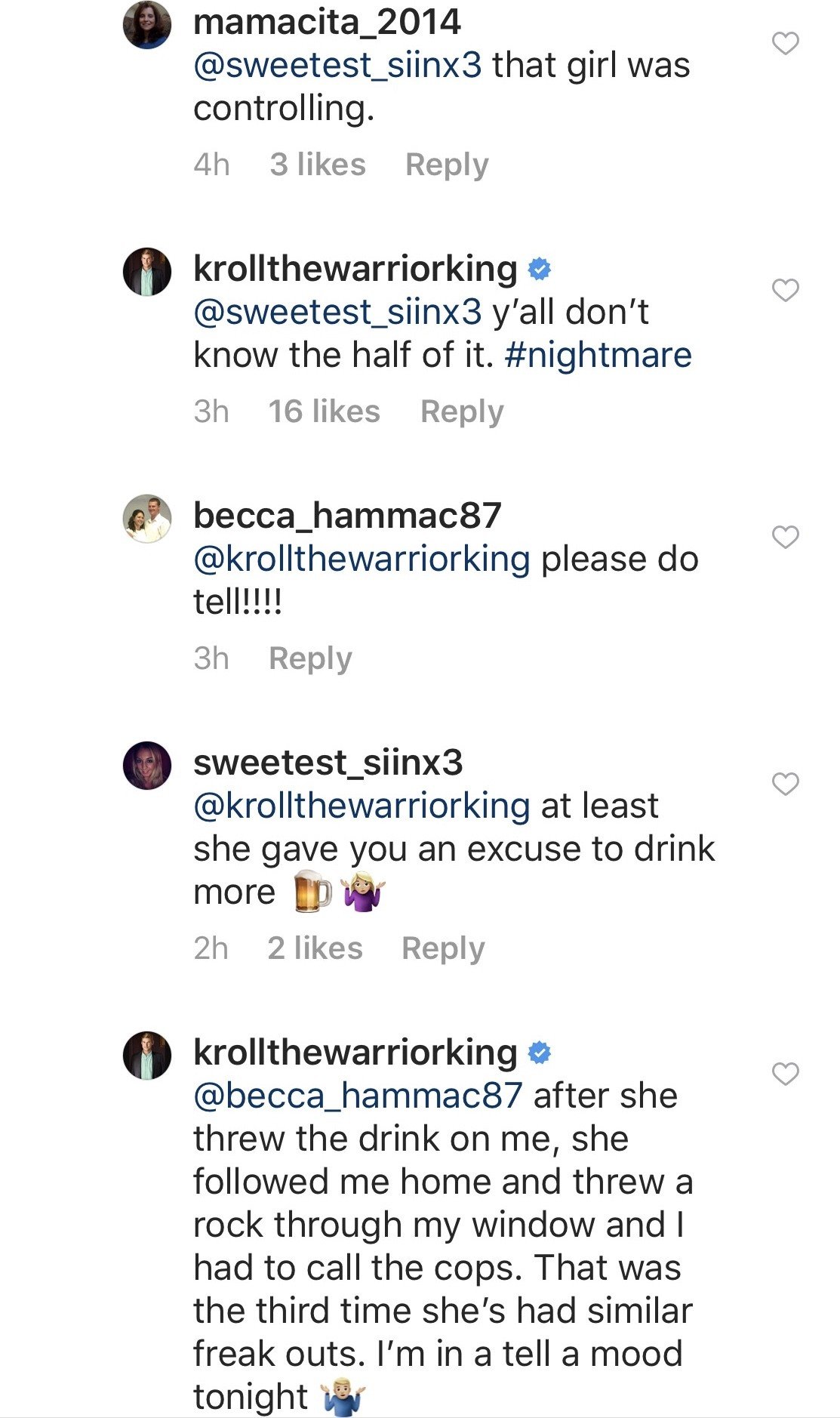 Apparently that mood didn't last long since Austen shut down the ability to comment on the post, but those screen shots will live on forever. As of this moment, neither Austen nor Chelsea have addressed Austen's Instagram tell-all in social media posts or interviews.
RELATED: Naomie Olindo & Austen Kroll React To Kathryn Dennis & Shep Rose's Hookups & Ashley Jacobs' Meltdowns
TELL US- ARE YOU SURPRISED BY THE COMMENTS AUSTEN MADE ABOUT CHELSEA? WHOSE SIDE ARE YOU ON?
[Photo Credit: Bravo]
https://www.instagram.com/p/BkaxxEEA1ay/?taken-by=krollthewarriorking