On last night's episode of Teen Mom 2, we witnessed the conversation that eventually led to Jenelle Evans being fired from Teen Mom 2. Ding Dong the witch is dead!!!! It's sad that Jenelle allowed her jobless husband David Eason to ruin a dream job. Maybe she will land on her feet or maybe she will just disappear to the land of obscurity. Hopefully, she doesn't follow in the footsteps of Teen Mom OG alum Farrah Abraham. I don't want to see Jenelle giving sex advice or doing porn. But let be honest, she virtually has no job skills at this point. That is why allowing another person to jeopardize your bag is so stupid. Good luck figuring out a way to bring in the same salary doing something else.
It's just another day, and another threat from Jenelle's husband, David. Why he feels it is appropriate to continue to harass the Teen Mom 2 staff is beyond me. This man is clearly unstable and I don't understand why Jenelle keeps him around.  He may control his wife and his household but he can't control a television show that his wife is on. I honestly think David's goal was to get Jenelle fired from Teen Mom 2 so his life would be private again. I also believe he is upset that his wife is the breadwinner and that he isn't able to control her while they're affiliated with Teen Mom 2.
Jenelle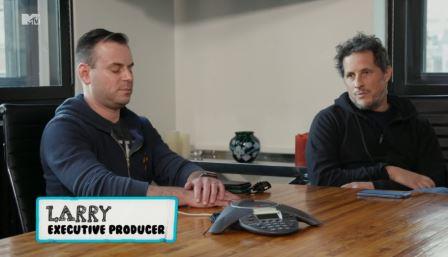 David has threatened to halt Teen Mom 2 production if cameras attempted to come to his home on numerous occasions. Jenelle is extremely frustrated that David continues to vent to the producers instead of her. I don't call this venting. This was strategic and meant to cause chaos.  David was fired from Teen Mom 2 for posting homophobic tweets on social media a year ago. I don't understand why producers hadn't made it clear to Jenelle if he continued, there would be consequences. Other networks penalize cast with less camera time, which affects their salary. It's unclear if Jenelle's salary was affected this season, although she barely appeared.
I guess David finally realized they may actually need money to live. He apologizes to MTV for his text messages to the crew. Jenelle also talks to producers to relay her concerns about continuously traveling to film. Umm… I could have sworn the traveling is because your husband is crazy. Jenelle feels like she is caught in the middle with her husband and her job. The producers stand firm on not wanting to film with David and his threats. Jenelle actually admits that the show is causing issues in her marriage and refuses to keep leaving her husband when she travels. Clearly, a difficult decision was made because it is reported that Jenelle was fired from the show.
Leah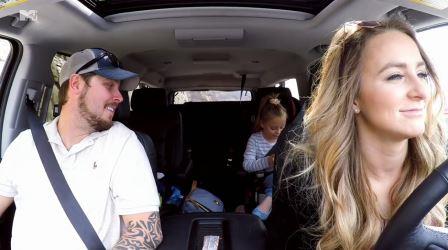 Leah Messer rushes her daughter Addie to urgent care after complaints of a sore throat. Addie's father,  Jeremy Calvert, rushes home from work to take her to the emergency room with Leah. Due to medical issues in his family, Jeremy wants to take every precaution with his daughter's health. I remember the day they could barely talk during a drop off. Now they are riding places together. What a difference a year makes…
Addie was cleared to leave the hospital, but they will have to wait a few days to get her test results. Jeremy and Leah both seem to be connecting the way they did in the past. Maybe the rumors are true that she broke up with Jason Jordan for Jeremy. Leah even stayed over at Jeremy's house to be closer to the hospital. I guess the proximity of the hospital was a great excuse reason to spend more time together. When Leah calls her friend, she doesn't even buy her story about why she stayed at Jeremy's house. Whatever, Leah. You are not fooling us!
Briana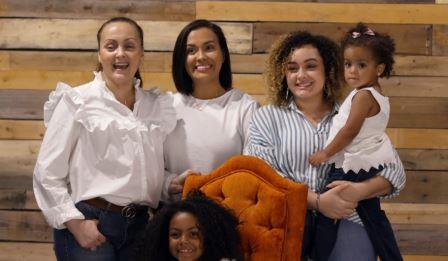 Briana DeJesus' daughter, Nova spends the night at her dad, Devoin Austin 's house for the first time. Nova has a ball at her dad's house. She even wanted to stay longer. Briana and her family are surprised that she was so comfortable her first time away from home. I am happy at least one of Briana's kids will have a healthy relationship with her father. We all know the other one can't be trusted as far as you can throw him.
It's the day of the family photo shoot. Briana's mother is worried Stella's dad Louis Manzano won't show up. I don't think anyone would be surprised if he doesn't make it at this point. The pictures are beautiful, especially the ones with the kids and Nova and her father. Briana's mom attempts to get Louis to show up to no avail. Briana is fed up with Louis and doesn't want to beg him to be a better father anymore. I can't blame her, Louis is literally the definition of a deadbeat father.
Chelsea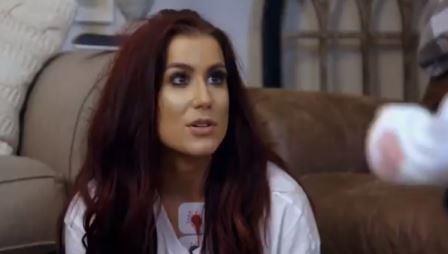 Chelsea Houska received the results from her heart monitor. And, of course, nothing is wrong with her. She still is uncomfortable staying home alone with the kids after the robbery. While Aubree and Chelsea's  husband, Cole DeBoer attend the father-daughter dance, Chelsea hangs out with her dad. She is so nervous about her anxiety that she is contemplating taking medication for it. I honestly think Chelsea is having trouble handling her small children alone. She is using the robbery as an excuse for a helping hand. We have already seen her force little Aubree to be a stand-in mother on multiple occasions.
Chelsea decides to talk with her father about taking medication for her anxiety. Her options are limited due to breastfeeding and her worries about gaining weight. Her dad suggests a more holistic approach such as yoga or meditation.  I think Chelsea needs to stop diagnosing herself via Google. I also agree with her dad. She should try all options before taking medication.
She has taken antidepressants in the past and didn't have a good experience. The only way for Chelsea to be comfortable in her home again is to stay alone and allow herself to get accustomed to it again. If she continues to use her parents as a crutch she will never feel at home again. I know from personal experience how difficult this is, but it has to happen to return to a sense of normalcy.
Kailyn
Kailyn Lowry 's sister had her baby! Little Blakely was born eight pounds and one ounce. She is worried that her sister will now be too busy to continue to foster their relationship now that she is a new mom. Sigh! Is there anyone that Kailyn likes and can have a healthy relationship with at this point?
The way she was talking about her sister it almost seems like they fell out. I really hope Kailyn wasn't just using her for a storyline. Kailyn's new house is on the horizon. She is excited to have a clean slate. Let's hope for the sake of those kids that Kailyn can stop being so bitter and thrive in a new environment.
TELL US- DO YOU THINK JENELLE SHOULD HAVE AGREED TO CONTINUE TO TRAVEL IN ORDER TO FILM? WERE YOU SURPRISED LOUIS DIDN'T SHOW UP TO THE FAMILY PHOTO SHOOT? DO YOU THINK JEREMY IS THE REASON LEAH AND HER EX-BOYFRIEND JASON JORDAN BROKE UP? SHOULD CHELSEA TAKE MEDICATION FOR HER DEPRESSION? DO YOU THINK KAILYN AND HER SISTER'S RELATIONSHIP WAS GENUINE?
[Photo Credit: MTV]