On last night's episode of Teen Mom 2, we finally get to know why Leah Messer and her boyfriend Jason Jordan broke up. Let's just say, he wasn't who he appeared to be during many of their scenes together. But I had a sneaking suspicion of that when he said on the last episode that he was the alpha of the house. Very interesting choice of words from a man dating a woman with three kids and a house of her own.
Kailyn Lowry is in LA to record her podcast while the kids are with their dad. Her special guest for the day is Amber Portwood from Teen Mom OG. She has some interesting things to discuss given her recent feud with Jenelle Evans. Amber admits she wasn't proud of her reaction to drama. But, she warns to never come after her kids or her MAN.  If you remember Jenelle posted a video basically throwing every negative thing she has ever heard about Amber in her face. She must have taken her meds that day because she was surprisingly calm and lucid during the interview.
Kailyn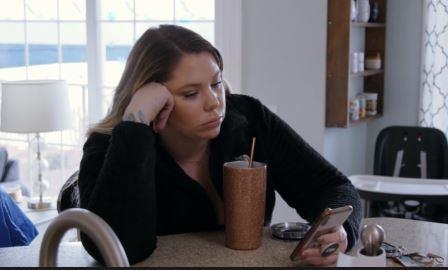 After the interview, Amber and Kailyn hang out for a while before they have to go home. They discuss Barbara Evans' comments on Instagram live about killing her. Kailyn feels like the craziest most negative news about the cast comes from Jenelle and her family. Well, she isn't lying there. She is also still stressed about the child support case with Jo Rivera. She doesn't want to write a check until she has confirmation that he is going to retract his motion for child support. Amber advises her to not give him the money until her lawyer drafts up an agreement making his intentions clear. I actually agree with Amber which is semi-weird to put in writing. Still, she is right.
Jo has agreed to sign a document agreeing to drop his child support claim if Kailyn pays him the money he shouldn't have had to pay when they had joint custody. The court accepted their agreement and they will not have to go to mediation. Finally, the matter is resolved and Kailyn can stop hating Jo once she gives him his money.
Briana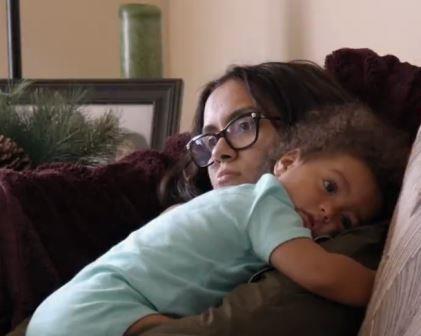 Briana DeJesus is taking her daughter, Nova, to gymnastics tryouts. This means that she is going to leave her youngest daughter alone for the first time with her deadbeat dad. Even Nova questions this decision because her sister "doesn't like her dad". Briana explains it's not that she doesn't like him she just needs time to get to know him. Nova's next question is something that we all are wondering, "Then why does she like my dad?" Hey, it's a valid question. She seemed quite taken with Devoin Austin almost immediately.
It's the day of the gymnastics tryouts and Louis Manzano's chance to bond with his daughter alone. Once he arrives Stella runs to her mother for cover. I am surprised she didn't have a complete meltdown once they left. I guess Stella had a delayed reaction because once she wakes up and she realizes Louis is the only one there, she is hysterical. He texts Briana hoping she is on her way because he is obviously overwhelmed. Did she really think he was going to miraculously know how to deal with a baby?
Briana finally hears back about child support for Stella. Apparently, if she puts Louis on child support they will have 50/50 custody. She isn't comfortable with joint custody because her daughter still views him as a stranger and she doesn't think he can handle taking care of her alone. She sends Louis a text message explaining what she was told about child support and custody. He responds in a long message. He is fine with going to court because he wants his rights. I don't know what she is thinking but I wouldn't hand over my child to someone who has been a deadbeat her entire life and just trust he knows what to do. If he wanted that privilege he should have been a father from the beginning.
Jenelle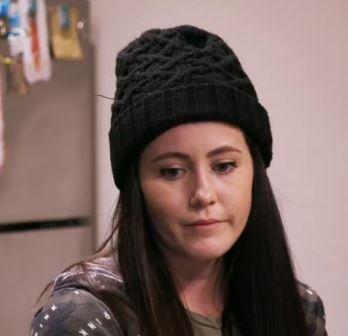 Jenelle is still driving the Teen Mom 2 crew crazy because she can't film at home because of her crazy husband, David Eason. Her mother, Barbara Evans, and she have no choice but to take another needless trip out of town to film. Jenelle reveals that she plans to take Jace out of town by himself in order to spend more time with him. The catch is that she hasn't run it past her husband yet. I'm sure he will put a stop to it. Even Barbara is doubtful after hearing that David isn't aware yet.
Of course, when Jenelle told David that she wants to take Jace to Kentucky alone he insists that he wants to come as well. Further interrupting scheduled Teen Mom 2 filming, which is clearly his main goal. MTV please teach these hillbillies' a lesson and fire them so they can understand what it is like to get a real job and not depend on the money and perks that come along with Teen Mom 2. This is getting ridiculous at this point. Jenelle is a fool to keep allowing him to jeopardize her job that she had before she even met him.
Shortly after the whole Kentucky disagreement, Jenelle posted a simple message on social media that read "Single AF." Which fueled break up rumors in the media, but nonetheless she decided not to go to Kentucky. Hmmm… I wonder who was behind that decision.
Chelsea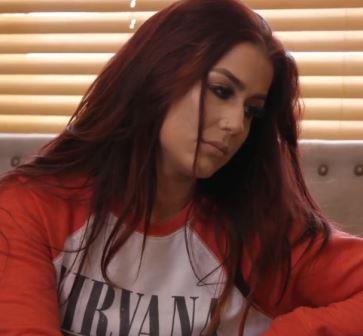 Chelsea Houska is still scared to stay in her home alone, despite their new security system. She is especially nervous because everyone knows that she is a stay-at-home mom and her husband works during the day because of Teen Mom 2. She has been going to her mother's house during the day until her husband Cole DeBoer returns home. I definitely understand her unrest due to the situation. But I wish she was a little better at hiding her fear from her daughter, Aubree. She is projecting that fear to that poor child who is afraid to sleep in her own bed.
Chelsea is concerned about her son, Watson, because he is extremely sick. The poor little guy has strep throat and now she has to deal with the possibility of her whole household getting sick. Ughhh… I hope that nightmare doesn't happen.
Leah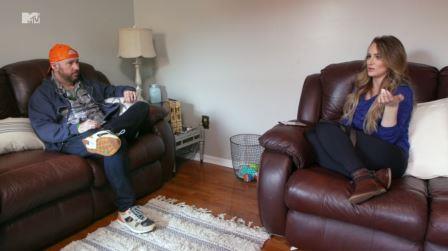 Leah reveals to one of the Teen Mom 2 producers that she and Jason broke up. It was a combination of her being unhappy and her kids not liking him. She is surprisingly open when she explains what happened behind the scenes.  According to Leah, he was a different person away from the cameras. He had high expectations that she could never meet and was always angry.
On the day they broke up, Leah was upset that Jason kept her dog in his garage in thirty-nine-degree weather. When she voiced her concerns he told her to get her dog and go home. That was the final straw for her. She realized she couldn't continue with such a toxic relationship. I knew when those kids revealed that they didn't like him that there was more to the story.
Leah's sister comes over to visit and informs her that Jason has been calling to plead his case. He also popped up at Leah's house bringing gifts and a key to his house to win her back. Surprisingly, Leah is standing strong and doesn't want to be with Jason. There has to be more to the story. I am not buying that the dog in the garage was the last straw. I am proud that Leah finally made the decision to get out of an unhealthy relationship.
Leah's daughter Addie spills the beans to her sisters about the break up with Jason since she was the only one there when he stopped by. The girls don't seem upset at all and even add some choice words about him. I don't know what he did to make them not like him, but clearly, they are not fans of his at all. Hopefully, Leah will find love with the right man who will treat her and her kids the way they deserve to be treated.
TELL US – DO YOU THINK LEAH MADE THE RIGHT DECISION BREAKING UP WITH JASON? WHAT DID YOU THINK ABOUT KAILYN'S PODCAST WITH AMBER AS A GUEST? DO YOU THINK JENELLE SHOULD BE FIRED? SHOULD BRIANA GET CHILD SUPPORT AND GIVE LOUIS 50/50 CUSTODY?
[Photo Credit: MTV]