On last night's episode of Teen Mom 2, we saw MTV's desperate attempt to drag out another installment of the reunion. Although unnecessary, there were some hidden gems that came out of the episode. Kailyn Lowry announces the newest Teen Mom 2 cast member. Briana DeJesus also confronts Devoin about his alcohol consumption. Jace's dad, Andrew Lewis takes the reunion stage for the first time since Season 1.
Chelsea Houska 's husband, Cole DeBoer joins the stage to talk about his wife's anxiety after the robbery. Cole has tried his best to be a support system. He even wrote several notes and hid the around the house so Chelsea can find encouraging messages. Aww… Cole has to be the sweetest husband on the show. The audience has the opportunity to ask questions Cole and Chelsea questions. One fan breaks down crying talking about how she can relate to Aubree because of her relationship with her own father. I don't think there was a dry eye in the house at that moment.
Jenelle Evans, her mother Barbara Evans and Brittany DeJesus are next to grace the stage to talk about their drunken Instagram live debacle. Barbara was totally lit off of box wine and made the mistake of suggesting they all go "kill Kail". This segment is totally pointless. They basically whined about how people judge their behavior on the show.
Jenelle is asked about whether she regrets her video lighting Kailyn Lowry's products on fire since it led to Kail making more money. She claims she had no regrets, but Kailyn lied about sending the product to everyone, since she excluded Briana.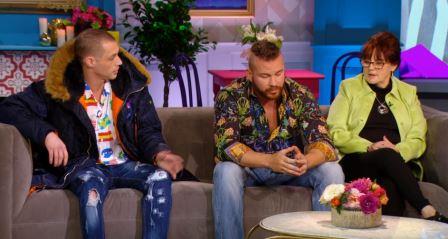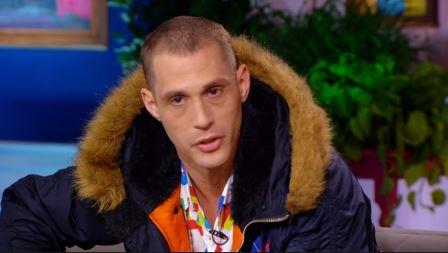 Nathan Griffith joins Barbara  to talk about  his son, Kaiser.  You can tell Barbara agrees that he should be concerned. But she doesn't want to piss Jenelle off by saying the wrong thing. Barbara's defense is that the kids "seem okay over there." Ummm… Barbara, we all know you don't feel that way and a neither do the courts, at this point.
In a weird twist, Jace's father Andrew comes on stage to join them. Andrew claims that he just wants to have a relationship with his son. Chile, please. Andrew hasn't been a part of his son's life since he was born, nor has ever even sent him a card or a gift. Even Nathan isn't buying his story.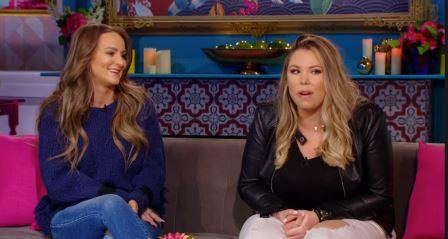 Leah Messer and Kailyn discuss their love lives. Do we care? I don't! I have no doubt these two will continue dating in the future. Kailyn claims she has never been truly courted and taken on a real date. Girl, do better! If that is true and you have all of those kids, you need to value yourself a bit more. SMH…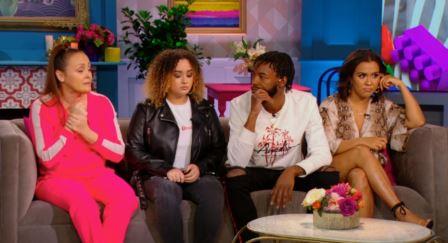 Briana DeJesus, her sister Brittany, and their mom discuss the fight that happened last year with Kailyn. Basically, Brittany feels like she was wrong for yanking Kailyn's hair, but will always defend her little sister.  I don't think she is sorry at all. She just doesn't want a lawsuit or to go to jail. But, maybe next time Kailyn will think about aggressively approaching people if she isn't ready for what may come next.
Devoin Austin joins the group and apologizes once again for drinking while watching his daughter. Briana is totally over it. I know she is upset, but I think there is still hope for Devoin. He obviously needs to grow up and take parenthood seriously, but I don't think he is a bad guy.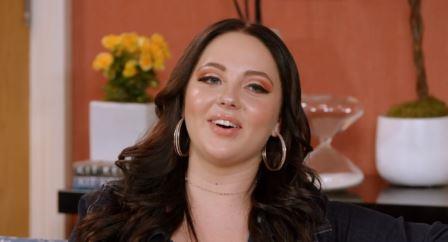 Well, well, well, Jenelle has been replaced already. Jade, from Young and Pregnant will be the joining the cast of Teen Mom 2. Footage is shown from Kailyn's interview with Jade. Jade shares her parents' issues with addiction. I don't watch Young and Pregnant, so I am curious to see how she will fit into the show. Let me know your thoughts down in the comments thoughts!
TELL US- WHAT DID YOU THINK OF ANDREW MAKING HIS FIRST TEEN MOM 2 APPEARANCE ON THE SHOW SINCE SEASON 1? SHOULD BRIANA FORGIVE DEVOIN? WHAT DO YOU THINK ABOUT JADE JOINING THE TEEN MOM 2 CAST? WILL YOU MISS JENELLE ON TEEN MOM 2?
[Photo Credit: MTV]