Well, we are continuously told to "expect the unexpected" on Celebrity Big Brother, but nothing could have prepared us for who would end up winning HOH, and how.
Wednesday's episode (just one more week until Finale!) began with some of the fall-out from the Shanna Moekler back-door eviction that took place Monday. We learned that the move to save Todd Bridges from the block was a move thought up by (who else?) Todrick Hall, in order to win him over as a future jury vote, or as we would see, favor within the game. Lamar Odom once again showed his complete lack of understanding and awareness when he publicly told the rest of the house that he was in the Diary Room for such a long time because he was heavily contemplating voting for Miesha Tate…news that Miesha wasn't too happy to hear!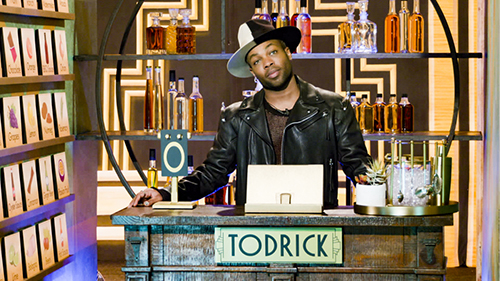 This all led up a gross, taste-testing HOH competition, where houseguests were served up nasty concoctions (like clam juice, garlic and root beer) and they had to guess the extra ingredient. Who knew that Todd had an impeccable palette, as he absolutely dominated the competition, out of nowhere. This was pretty much an unimaginable worst-case scenario for Carson Kressley and Cynthia Bailey as Todd winning HOH allowed Todrick and Miesha to keep their hands clean while Todd potentially did their dirty work. Carson, Cynthia, Todrick and Miesha you may recall, had announced a "cease fire" as all four of them promised not to target each other for this one week. With Todd winning HOH, Carson realized his game was in serious jeopardy while Miesha and Todrick saw blood in the water.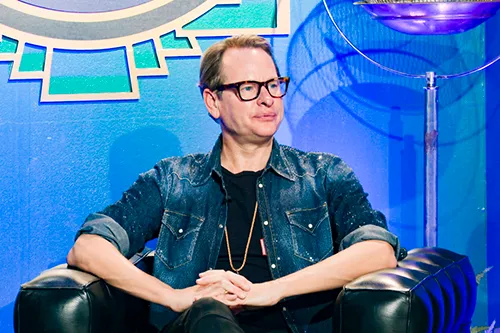 Of course, this is Todd, a guy who despite winning HOH has only a marginally better understanding of the game than the absolutely clueless Lamar. Todd's target was Carson, but for some reason he refused to sit Cynthia on the block next to him. That's curious from a game perspective in that the best way to get Carson out is to put him up against his closest ally, but also from a personal perspective as just last week Cynthia and Todd were shouting expletives at each other. Todrick and Miesha – and all of Big Brother-watching America – could not figure out his logic, but alas, when it was time to nominate, it was indeed Carson next to Lamar on the block (also during the ep, Todd chose Todrick and Lamar to wear some sort of connected "margarita-tard" as punishment for 24 hours…while Todrick took it in stride, Lamar was less than thrilled).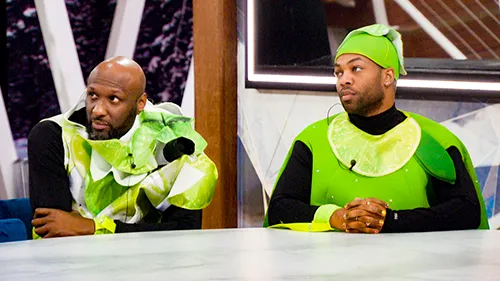 This miscalculation of Todd's nominations will give Carson and Cynthia a chance to stay in the game together, whereas being nominated together would ensure one of them going home. The next POV is everything to their game, especially Carson, who will be targeted ahead of Cynthia for sure. Their best-case scenario is for Cynthia to win POV which would keep both her and Carson safe (since she'd pull him off the block), which is the only way that this entire week could backfire for Miesha. Todrick is likely not going to be put up in this scenario, meaning that this week we will most likely either lose Carson or Miesha (or on the off-chance Carson wins POV, Cynthia would go home). So with less than a week left in the house, one of the power duos will emerge as front-runners to win this thing.
Just remember: Todd Bridges is our current HOH, which means although the outcome for Fridays' two-hour live episode seems clear-cut, his lack of game knowledge may lead us down roads we haven't yet considered. In other words, expect the unexpected.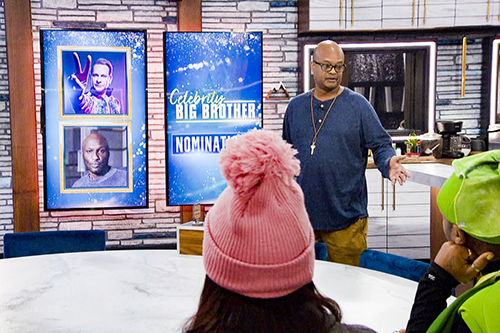 Here's the upcoming Celebrity Big Brother Episode Schedule:
Week 3
Friday, Feb. 18 – 8-10 PM (two-hour live POV and eviction)
Saturday, Feb. 19 – 8-9 PM
Week 4
Sunday, Feb. 20 – 8-9 PM
Monday, Feb. 21 – 9-11 PM
Wednesday, Feb. 23 – 8-9 PM (finale)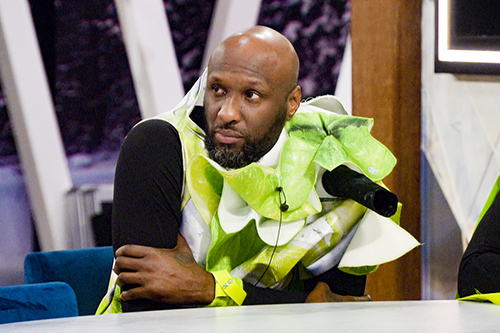 Quick Note! I appreciate that you are reading this recap! Those that have followed me also know that I am also a RottenTomatoes-approved film critic and I encourage you to check out my past movie reviews and my TV show (episodes are also available online at the website, www.MovieShowPlus.com.) As always, the easiest way to get all of my Celebrity Big Brother and Survivor coverage and movie reviews is to follow me on Twitter – @tomsantilli – or on Facebook.
TELL US – WHAT DO YOU THINK OF THE LATEST EPISODE? WHICH POWER COUPLE ARE YOU ROOTING FOR? CAN LAMAR OR TODD WIN THIS GAME?
[Photo Credits: Screen Grab/CBS (C)2022 CBS Broadcasting, Inc. All Rights Reserved]