The Real Housewives of Atlanta has finally got their groove back. Last season was a flop. Let's call it what it was. This season has been the restart this show needed to avoid the fate of other Housewives shows put on "pause."
Sheree's Renaissance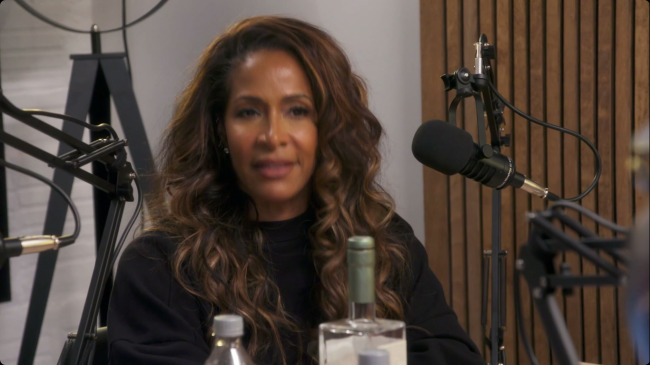 Sheree Whitfield is back, baby. This is her moment to shine. For years, she was the sidekick. This is the first season she's felt like the leading player, at least since the first season.
She's been funny in the past and a decent bone carrier, but there's more depth this time. Sheree is baring her soul for the world to see regarding her romantic life. Plus, after years of being a laughing stock because of her nonexistent clothing line, she's ready to prove the doubters wrong.
Watching Sheree break down over being stood up by Tyrone Gilliams tugged at the heart. We've never seen such a vulnerable version of her in seasons prior. She thought this man was the love of her life, but he made her look like a fool.
The entire country watched her get stood up by Tyrone and awkwardly sit there for hours. It's one of the most uncomfortable moments in franchise history. Poor Sheree.
Marlo Earned Her Peach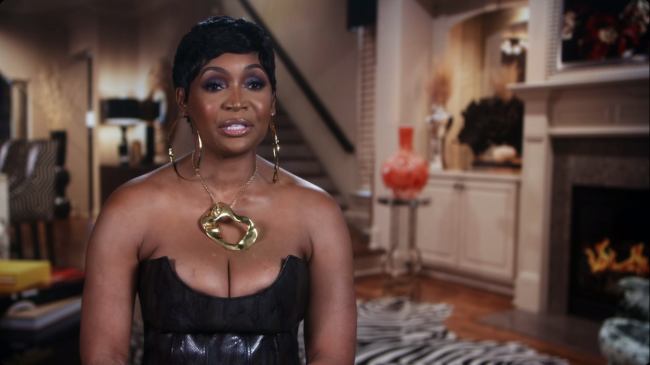 Watching the maternal side of Marlo Hampton come out this season has been a joy. Sure, she's messy as hell when she's with the other women, and however, nobody can deny how great she's been with her nephews.
Fans only know the drama-causing version of Marlo, and this new chapter of her life might be the thing that finally snatched her the peach she's always wanted.
Marlo reached her breaking point with the boys because their attitudes had shifted. I understand her needing a break from them, but it's odd to send them away to her little sister.
I mean, I get it. She's trying to shape them into young men with successful futures, and they aren't applying themselves. They're lashing out at the world right now.
Marlo's afraid of what could happen to these kids because of our world. It's a scary time to be a young Black male in America, and Marlo's conscious of that. However, she needs this 30-day break from the boys for her sanity and well-being.
At Sheree's party, Marlo confesses her struggles to Kandi Burruss regarding raising her nephews. She's drinking more than ever and even seeing a therapist. She took on a lot by raising these boys, but her lifestyle would undoubtedly be altered. You don't retain the same lifestyle when you have children.
Kenya & Kandi Vs. Marlo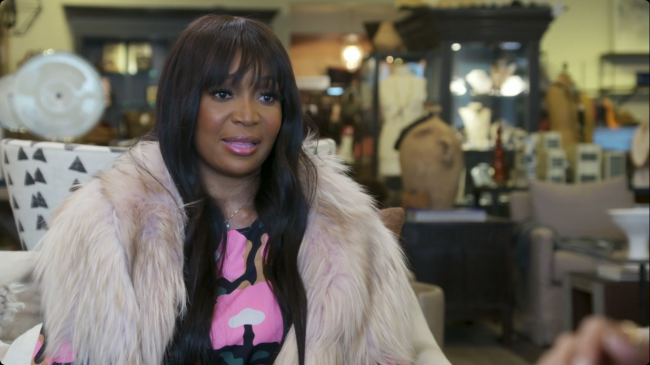 The situation between Marlo and Kenya Moore is out of control. No matter how hard they try to get on the same page, it always goes awry. They will never be friends.
Marlo accuses in the episode that Kenya might take some sort of pills. That's not cool. You don't throw something out there like that, and that comment could do so much damage to someone.
Marlo tends to go low if she feels attacked. She will throw out every jab or soul-crushing hit if it means winning an argument. Kenya should've seen it coming.
While Kandi and Marlo have a private conversation at Sheree's party, Marlo spins her issues with her. She claims she's only behaving like this because of what's going on at home. Does everyone use that as an excuse? Just own the fact that you're a messy Mary and call it a day.
Drew's Many Messes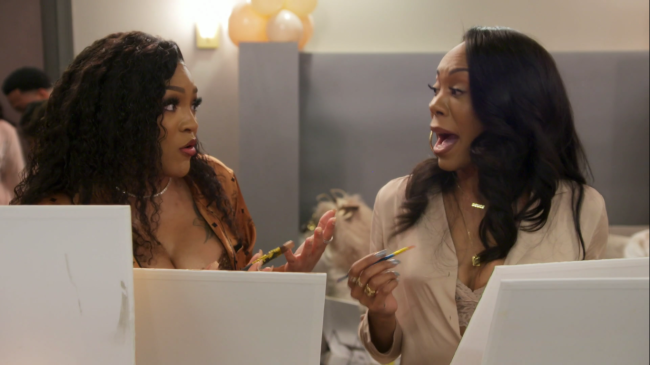 From the first moment we met Drew Sidora, her personal life has been a mess. There's yet another source of tension between she and Ralph Pittman. This time it involves her son.
Drew would like for Ralph to adopt Josiah, but Ralph isn't there yet. He says it's a "man thing" out of respect, and that's why he's not doing it.
I understand he has his own issues with his father, but he needs to think about what's best for Josiah. Let's not project our own issues onto the kid. Also, what is there to respect? You're respecting a man who is putting little to no effort into being there for his son. Cut the crap, and do what's best for your stepson.
Things between Drew and Sanya Richards-Ross are also in shambles. This is a repeating pattern with Drew. She doesn't appear able to keep a friend for long on this show. She thinks Sanya's fake which I'm not even sure where that's coming from. It's usually Drew doing the most to have herself a TV moment.
Sheree's Pajama Party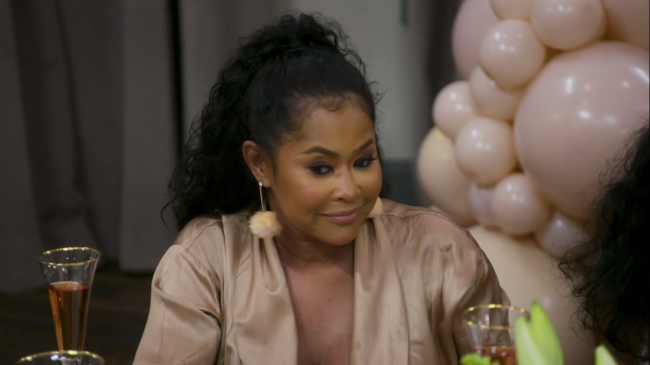 Sheree's friend Fatum starts out the party by revealing the background check she ran on Drew and Ralph. She knows people apparently. She's here to tell EVERYONE about these alleged aliases they have. First of all, that's a weird thing to do when their beef is so surface level. Why escalate it like that?
The highlight for me of this pajama party was the return of Lisa Wu. It's always a fun treat getting to see an OG. She's the type of OG that we don't get the opportunity to see that often. Her performance as a Housewife always impressed me, so it would be fun to see her back in a more prominent capacity.
Sanya tries to speak to Drew, but a few communication mixups cause it to go off the rails. Drew even told her to kick rock at one point. How did things go so left with these two? Their friendship seemed to have a rock-solid foundation at the genesis of the season.
Lisa, as much as I enjoy her, was doing the most at the party. She wouldn't stop screaming and trying to make herself the focus of the attention. She and Sanya almost got into it which is a sign Lisa might be needed on the show.
Drew and Fatum go at it a little bit at the party as well. Fatum seems driven to destroy Drew and blow up her life at all costs. Fatum herself is fascinating to watch. She has Sheree do a "coochie cleanse" at the end of the episode to rid herself of the Tyrone mess.
TELL US – TEAM DREW OR TEAM SANYA? DOES MARLO DESERVE HER PEACH? DID YOU ENJOY SEEING LISA WU? 
[Photo Credit: Bravo]