Ever since Real Housewives of New Jersey star Teresa Giudice met Luis Ruelas, she has been living in her love bubble. While Teresa's RHONJ co-stars saw some warning signs about Luis, Teresa ignored them.
Teresa hoped that she would find love again after her divorce from Joe Giudice. The couple share four daughters. So, the Jersey "OG" married Luis in August 2022. But now Luis' problematic behavior could negatively affect Teresa and her role on the show. Here's how Luis Ruelas may be Teresa Giudice's downfall on future seasons.
Luis Is a Walking Red Flag
There were rumors about Luis that surfaced when he started dating Teresa. Marisa Dimartino, his ex-wife, accused Luis of domestic violence in 2012. There was a police report filed about co-parenting issues between them in 2016.
Page Six reported that one of Luis' ex-fiancés, Vanessa Reiser, recently filed a restraining order against Luis. According to Vanessa, Luis allegedly hired an investigator to "stalk her."
RHONJ viewers saw flashes of Luis' temper during Season 13. He repeatedly shut down Teresa and talked over her. He had angry outbursts at cast members. Yet she married him anyway—without a prenup.
Teresa's Husband Is Ruining Her Reputation
Teresa's feud with her brother, Joe Gorga, and his wife, Melissa Gorga, has been going on for years. At first, Luis was the peacemaker. Then he poured gasoline on the fire.
Luis invited Joe over to share rumors that Melissa was cheating on him. Melissa's invite, just like her invite to be a bridesmaid, never arrived. Both Joe and Melissa were furious and skipped out on Teresa and Luis' nuptials.
It was clear there was no love lost between either side. At the Season 13 reunion, Joe accused Luis of abusing women. In turn, Teresa disowned her brother.
But Luis' weird behavior before, and during, the reunion was challenging to defend. The fact that Teresa sided with her new husband was a bad look for her.
How to Fail in Business
Luis also has some issues with his business dealings. One of Luis' companies, Produce Depot, was sued. The company was forced into bankruptcy. And no one on the RHONJ cast seems to know what Luis does for his day job.
A business deal between Teresa, Luis, and her brother negatively impacted their relationship. The pizza oven deal, meant as a tribute to the late Giacinto "Nonno" Gorga, went south. Melissa claimed that Luis stole the idea and cut them out.
Meanwhile, Teresa claimed that Luis lost $270,000 on the deal. As for Teresa's role in the debacle? She just did what Luis told her to do. Which harkens back to the era of Teresa's marriage to Joe Giudice.
Who Wants to Film With Luis?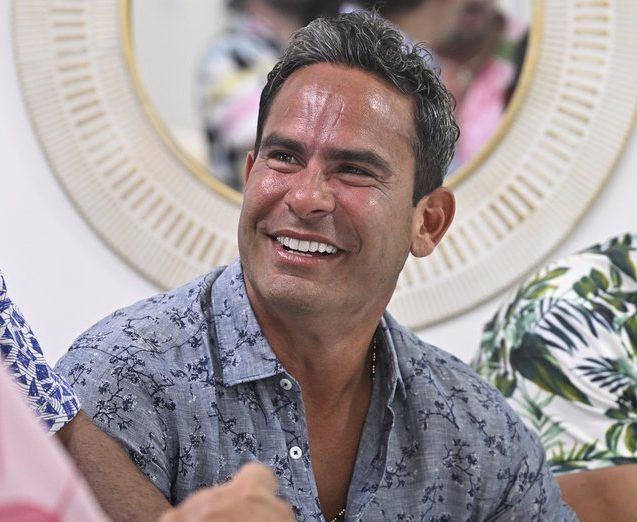 Since both Teresa and Melissa are filming for Season 14, Luis will again be in front of the cameras. But other than Teresa, who will film with Luis? It's another way that Luis Ruelas may be Teresa Giudice's downfall. I'm sure Jennifer Aydin and Dolores Catania will support Teresa and Luis. Joe and Melissa will refuse.
Luis threatened Margaret Josephs at the reunion. She claimed that Luis called her son at his job and reportedly threatened him. Now Margaret doesn't "feel safe" filming with Luis.
Did Luis Hire Bo Dietl?
Luis bragged that he hired a private investigator, Bo Dietl, to find all the skeletons his cast members were hiding. At the reunion, Luis denied that he had hired his friend, Bo. But Bo did send a bodyguard to protect Luis and Teresa.
Rachel Fuda's husband, John Fuda, was furious that someone contacted his ex-wife. And he blamed Luis. Luis denied any involvement, which just made John angrier. He demanded that Luis own up to his sneaky ways.
Frank Catania also claimed that Luis orchestrated a smear campaign against him and Joe. It's safe to say that boy's night next season will be tense.
Could Luis Win Teresa a Pink Slip?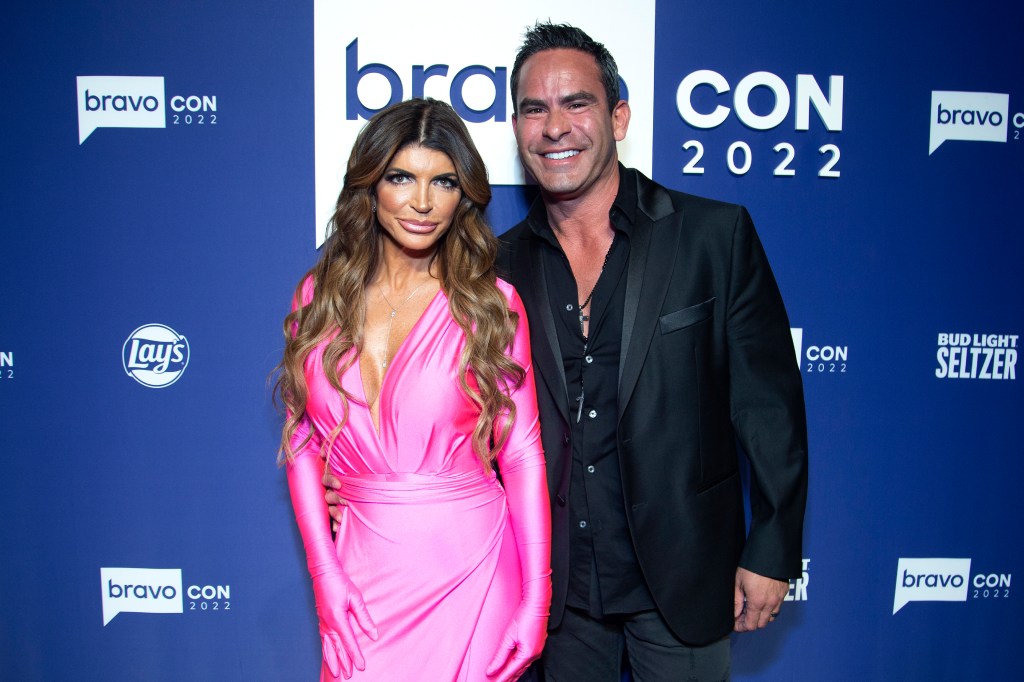 Season 14 of RHONJ is going to be crazy. The divide in the cast is split between those that support Teresa and Luis. And everyone else.
If Luis continues to exhibit bizarre behavior, like wearing Nonno's pj's and allegedly hiring an investigator, Teresa could lose her job. Not only are Teresa's co-stars fed up with his behavior, but so are the fans. Luis is a bit much.
Teresa is stuck supporting Luis and his actions, all to bolster the image of a happy marriage. Or she will decide to pull the plug and leave him. If Luis continues to make waves, she may have to make that decision soon. There were already whispers that their marriage was in trouble.
After all, Teresa can't afford to lose her Bravo paycheck. Viewers will have to wait and see whether she lets Luis drag her down.
TELL US – IS LUIS A LIABILITY FOR TERESA? COULD SHE LOSE HER JOB WITH RHONJ BECAUSE OF HIS BEHAVIOR?